Fashion weeks are taking place in New York and London this week - though, like almost everything else, not quite as we know (or think we know) them. In both New York and London there will be more digital presentations, fewer physical shows; some designers and houses will skip or postpone the unveiling of their collections; and there will be social distancing measures pretty much everywhere. But that's no reason not to celebrate the urban frisson that comes with all those fresh new looks. Here's our pick of fashion-themed works available to buy now.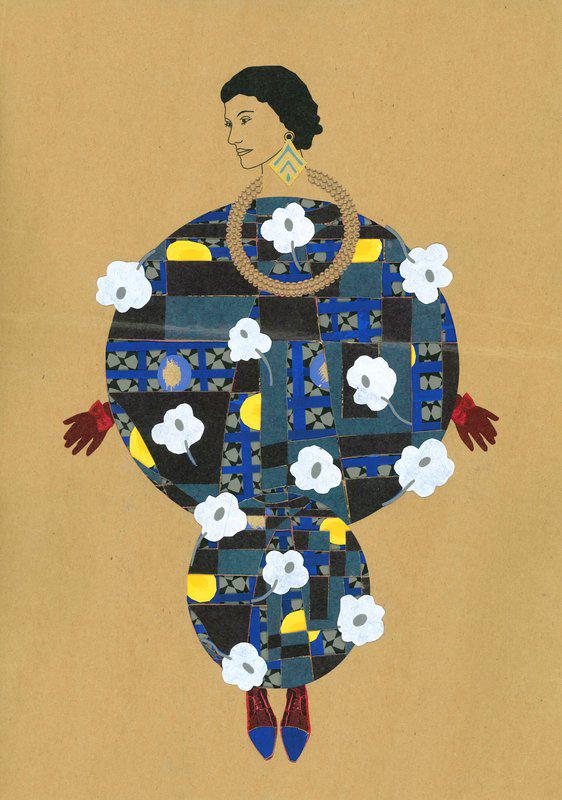 A Love Affair With Coco No.14 , 2020 by Hormazd Narielwalla
The British artist Hormazd Narielwalla began his career in textiles, studying fashion communication in London. However, he branched out quite quickly into fine-art collage, creating works that often referenced the world of haute couture, and even included pieces of sewing and tailoring patterns. This recent work, one in a series Narielwalla began in January 2020, celebrates that foremost 1920s taste maker, Coco Chanel, and harks back to the golden era of the early 20th century.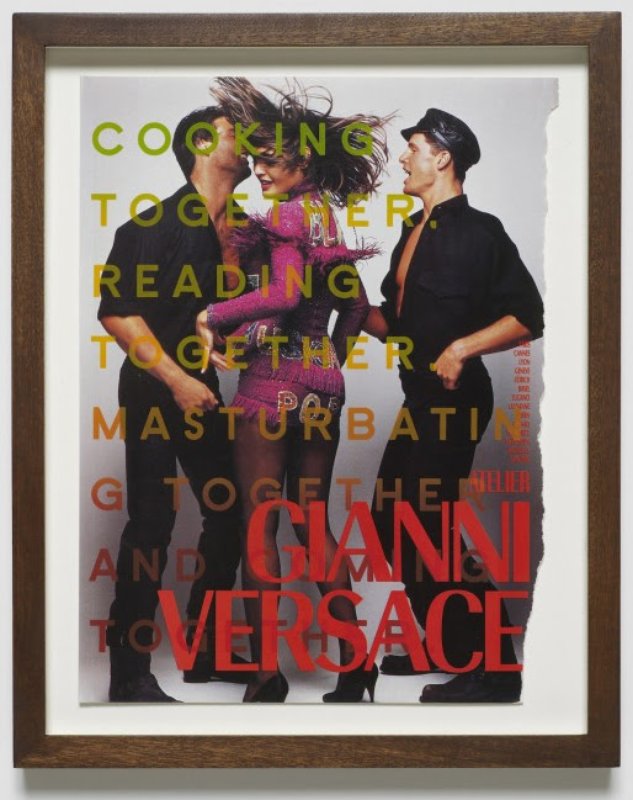 Steam Rolled Body W ., 2014, by Eddie Peak
This 1989 page from Vogue Paris might not be as Condé Nast originally intended it to appear. The artist Eddie Peak has screen-printed new text over the work, creating a tension between the simple pleasures embodied in the fashion magazine, and a more extreme take on community, sex and hedonism favored in Peak's work. This is typical of the British artist whose seductive images and often hard-hitting text dig into the gaps between the visual and the textual.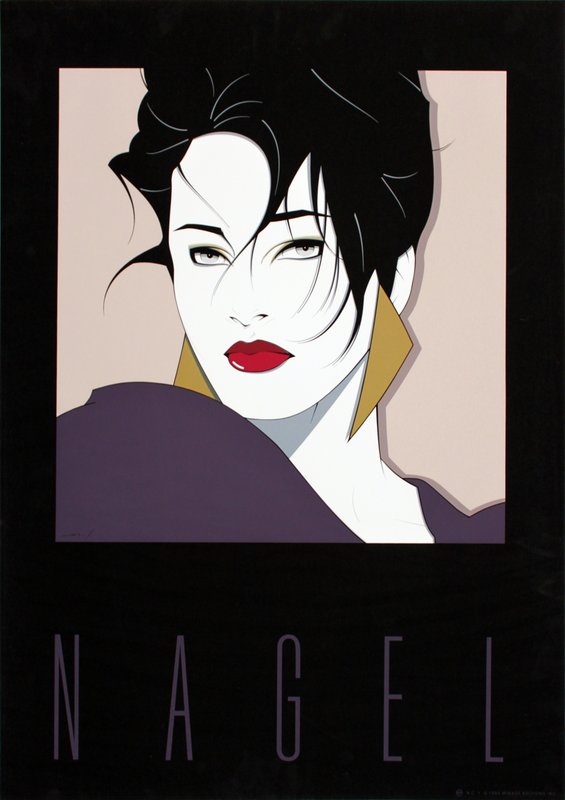 Commemorative No. 1 (1984), by Patrick Nagel
Nothing quite captures the power-dressing excesses like Patrick Nagel's famous illustrations. Nagel worked for such clients as Playboy, Harper's Magazine and Rolling Stone, though many older readers will know his work from the 1982 Duran Duran album cover Rio. This particular work is the first of a series of commemorative Serigraph, published after the artist's death in 1984, at the age of just 38.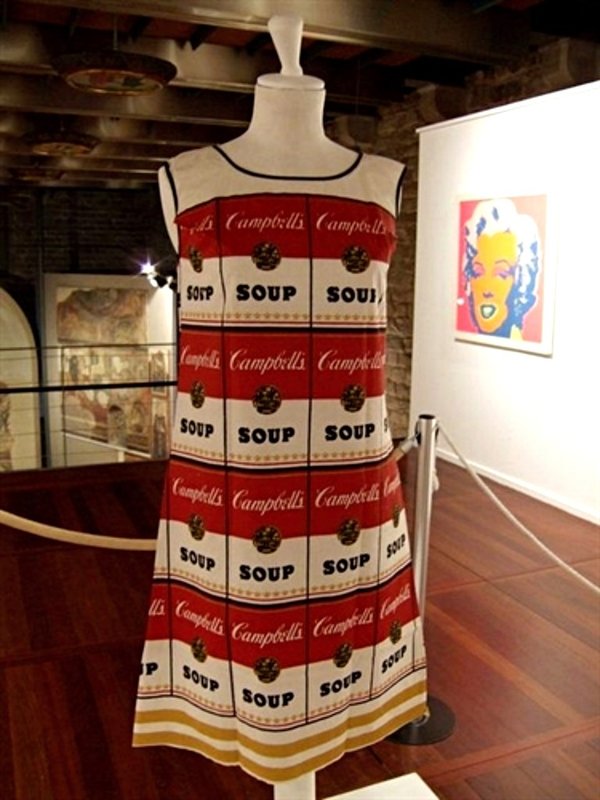 Souper Dress (1967), after Andy Warhol
Campbell's Soup might not have been entirely sure what to make of Andy Warhol's interest in the early 1960s (Warhol first showed his soup cans in 1962), but by the time the decade had got swinging, it knew it was onto a winner. This 1967 cellulose or 'paper' dress was produced by the firm in 1967 in response to pop-art's rise, and was made available to the food manufacturer's customers for just $1, plus the labels from two soup cans. Like most things regarding Andy, prices have risen substantially since. . .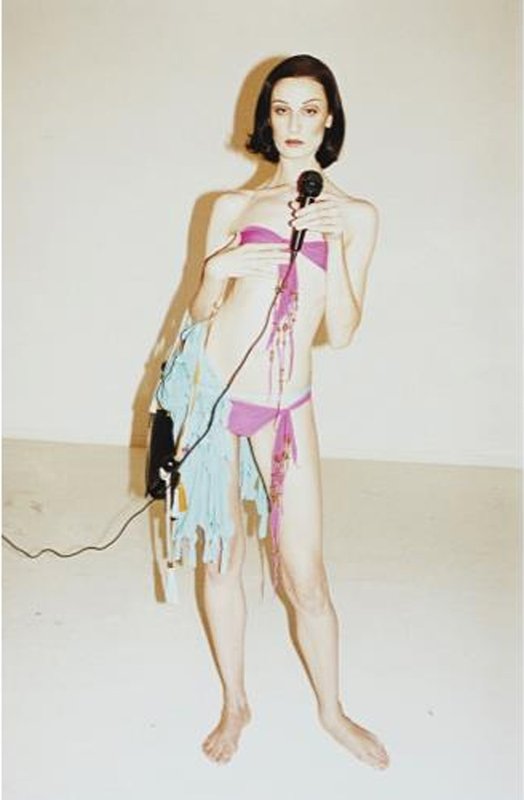 Erin O'Connor in Paris , (2004) by Juergen Teller
Much like his fellow countryman and contemporary, Wolfgang Tillmans , Juergen Teller began his career in the British fashion and style press, before developing his fine-art practice. However, Teller, in comparison to Tillmans, has a little more catwalk experience, as you might gather from this 2004 picture of the English model Erin O'Connor in Paris, in a pink bikini. Does she look at ease? Well, she should around Teller. He took the first published picture of O'Connor, for i-D magazine in 1996.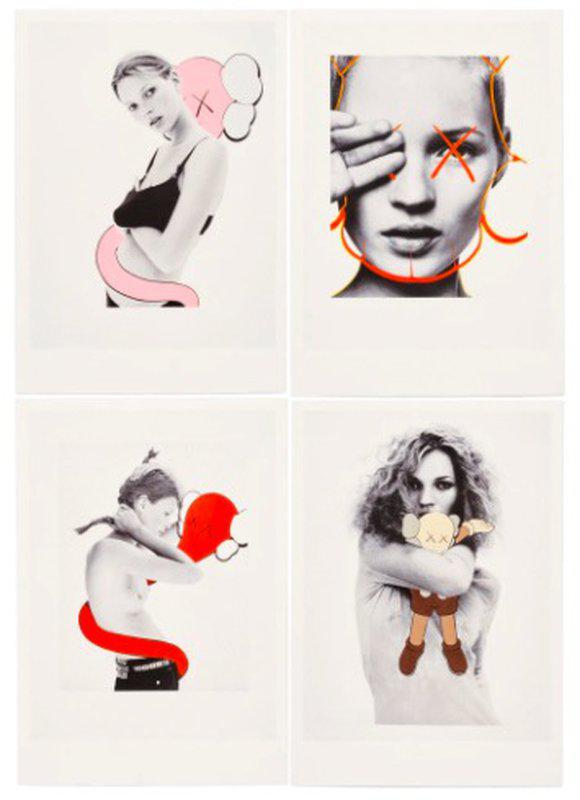 The David Sims Serie s (complete set of four) (2019) by KAWS
KAWS first made his name in the 1990s, defacing outdoor advertisements with his signature, serpentine characters. This print, from 2019, sees the artist return to the form, by adapting a number of photographic works by David Sims, all featuring Kate Moss . You'll recognise the model, but you may also recognise the photographic style: Sims' big break came with the 1993 Calvin Klein and CK campaigns, which featured Moss.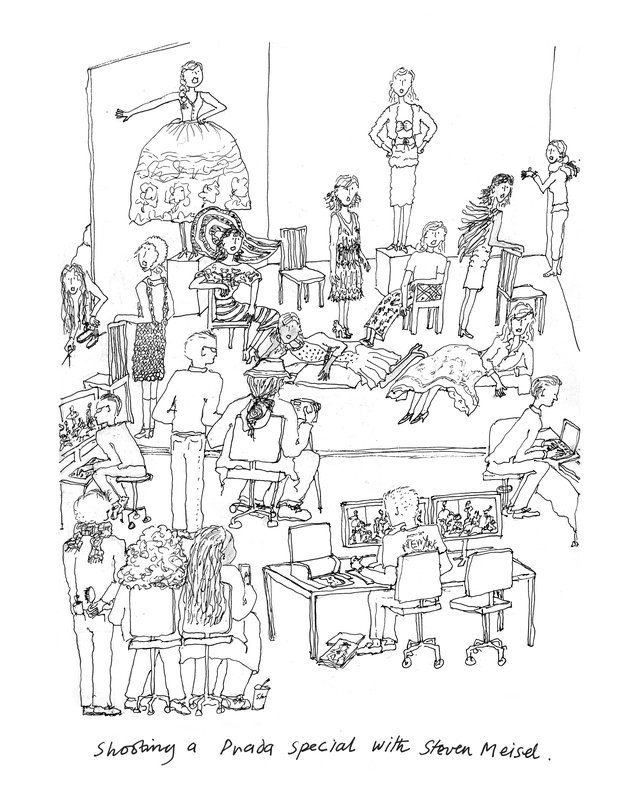 An image from GRACESPACE , 2016 by Grace Coddington

Grace Coddington' s books Grace: Thirty Years of Fashion at Vogu e , and Grace: The American Vogue Years , capture the artistic director's imperial phase, as photo director of British Vogue, then Creative Director of American Vogue. However, this special edition series of prints, drawn by Grace herself, offers a beautiful, humoros director's commentary to her long and illustrious career. GRACESPACE, an exclusive suite of ten works has been produced by the printer Coddington has used for her personal stationary for years, and is a great choice for anyone who loves both drawing, and the funnier side of fashion.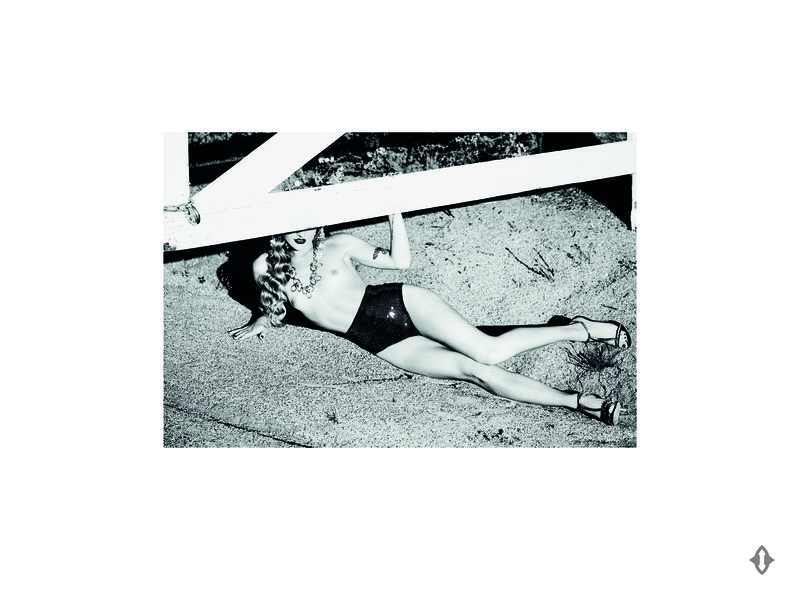 Untitled (Wilden Series) 2016 by Ellen Von Unwerth
Like Grace Coddington, Ellen von Unwerth modeled succesfully before taking up her present profession, photography. She has been shooting seriously for just over thirty years, and has won over both fashion editors and gallery goers with her wonderfully sexy imagery, which both exults and empowers her models. This particular work, from her 2015 Wilden or Wild Ones series, was taken on the Savage Ranch, a queer commune and artists' retreat just outside Los Angeles.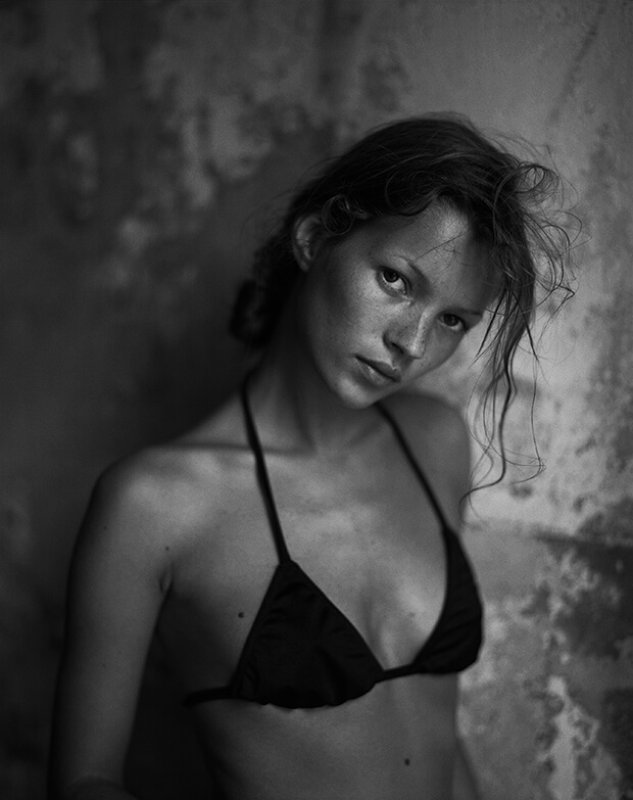 Kate by Mario Sorrenti (Limited Edition #2) 2018
Care for a little more Kate? This very rare image was shot by Kate's then-boyfriend, the Italian photographer Mario Sorrenti . Taken in the early 1990s and printed in 2018, it captures the future supermodel just before stardom, and encapsulates something of that waifish, gamine look that would shape the face of fashion in the coming years.
[fashionweek-module]