None of us can forget our first encounter with a piece of art, music, or film that really spoke to us; a flash from the ether that ignited heart and soul, and left us wondering how we actually managed to live before we knew of its existence.
The former number one singles and doubles tennis player Venus Williams had a similarly profound reaction when she first came upon the work of Simone Leigh.
She writes about the experience for TIME magazine as part of its 100 most Influential People 2023 list, highlighting the most important artists, innovators, leaders icons and pioneers of the year.
"My first encounter with Simone Leigh and her artwork occurred over a decade ago, and I will never forget the feelings I experienced in that moment—her art resonated with me in my heart and my core," Williams writes. "The unique elegance, well-executed technique, and overall majesty of her work transcend the art form and captivate attention, and the message informing that work is even more powerful."
"For generations, Black bodies have been stereotyped, marginalized, and commodified, but Simone completely upends that narrative with her sculptures—centering the experiences of Black individuals and celebrating Black bodies, specifically female bodies, for their beauty, strength, and pride."
"In doing so, she inspires generations of Black women to feel empowered and to situate their experiences as central to American history and culture. Her presentation at the 2022 Venice Biennale was monumental and won her a Golden Lion, which speaks to her impact not only on the art world, but on generations to come."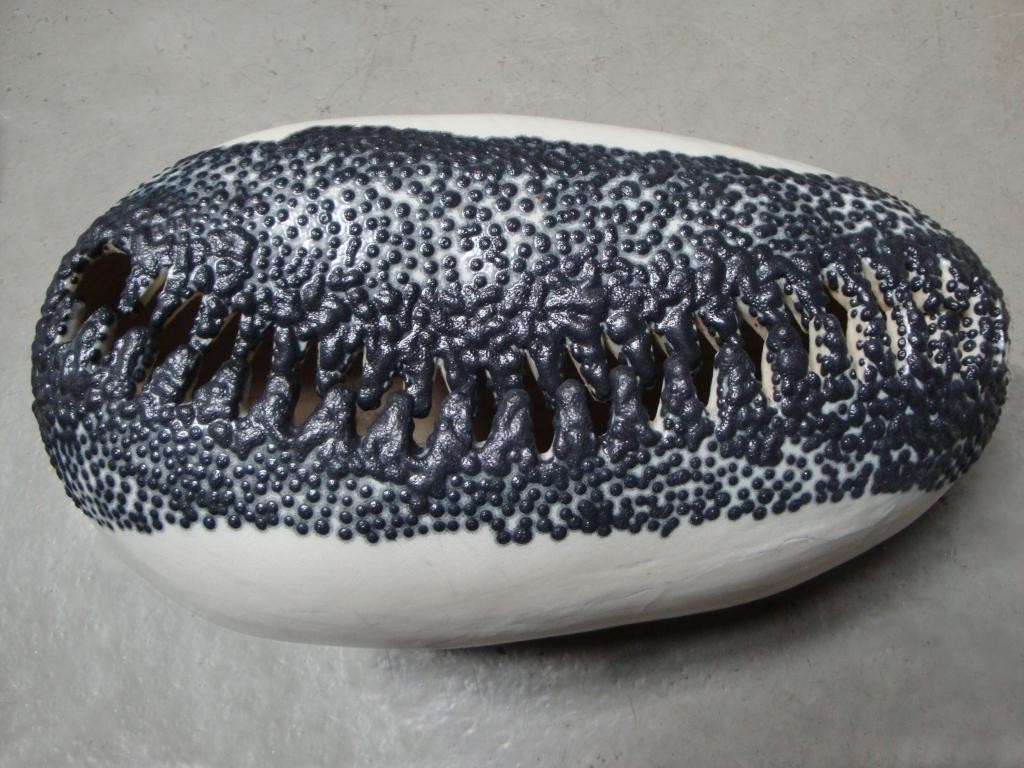 The color photograph above, entitled Premye - a Haitian creole word for 'first' - shows one of Leigh's very first porcelain cowrie-like sculptures, which she executed in 2011.
The cowrie shell has historically carried monetary, religious, and decorative functions, particularly in Africa and Asia, as well as references to fertility and femininity.
Made with archival pigments on fine art rag paper, the photograph is a limited edition of 75, made with archival pigments on fine art rag paper, and comes with a certificate of authenticity, and an artist signed label on verso. It measures 16x20 inches and is $400.
The vitality of Leigh's art lies partly in the way she addresses previously overlooked elements within American culture. "Employing a rich matrix of cultural signifiers from African, African-American and Caribbean history, she crafts works in clay," explains the entry in the Phaidon book Vitamin C: Clay and Ceramic in Contemporary Art , "to recall traumas from the past and to suggest alternatives for a future that empowers black women."
Take a closer look at Simone Leigh's Premye, 2011 here, and read Venus Williams's appreciation of Leigh's art in full, here.