Spencer Lazar doesn't seem like the kind of guy who likes to stick around. This talented, young Harvard graduate has developed apps, worked in venture capital, helped investors meet climate-change goals and helmed a number of tech startups.
Despite his dynamic, digital resumé, Lazar has, in recent years, begun to realize the power of static, printed media. In 2019 he co-founded Apply, a brilliantly innovative sticker company, based in New York City. Apply is built on a simple premise: Stickers change things. Working with fellow startup veterans and other creatives, Lazar and co have created sticker sheets with such artists as Keren Cytter, Olaf Breuning and Oliver Payne; notable photographers such as Ian Shiver and Adam Whyte; and created stickers that celebrate the architecture of Eero Saarinen, Frank Lloyd Wright, and Mies van der Rohe.
Apply's works can be found in LACMA, the Whitney and MoMA, and are now available via Artspace. To mark our partnership, and help launch Apply's new line of Keith Haring stickers, we spoke to Lazar about his career to date, the challenges he has faced, and why he feels sticker sheets are the perfect medium to turn everyone into an artist.

Tell us a little about Apply StickersWe love art and the broader visual culture it contributes to. But making art from scratch is hard. At Apply, we believe stickers offer creative superpowers, letting anyone participate, no matter their artistic experience, training, or skills. Just watch a toddler use them — we all know how! We're building a brand, cultivating extraordinary content and product experiences with artists we admire. We do it, so people can personalize their favorite things and show the world their boldest, best selves.
One of the ways people love to use stickers is colorfully showcasing their values. And one of the most prideful days in the U.S. for doing this is Election Day, where citizens celebrate civic engagement with badges of honor. It's with this in mind that we launched Apply in the sticker capital of the world, New York City, with a line-up of reimagined 'I Voted' stickers.
KEITH HARING - LOVE x Dance x FLIGHT, Apply Stickers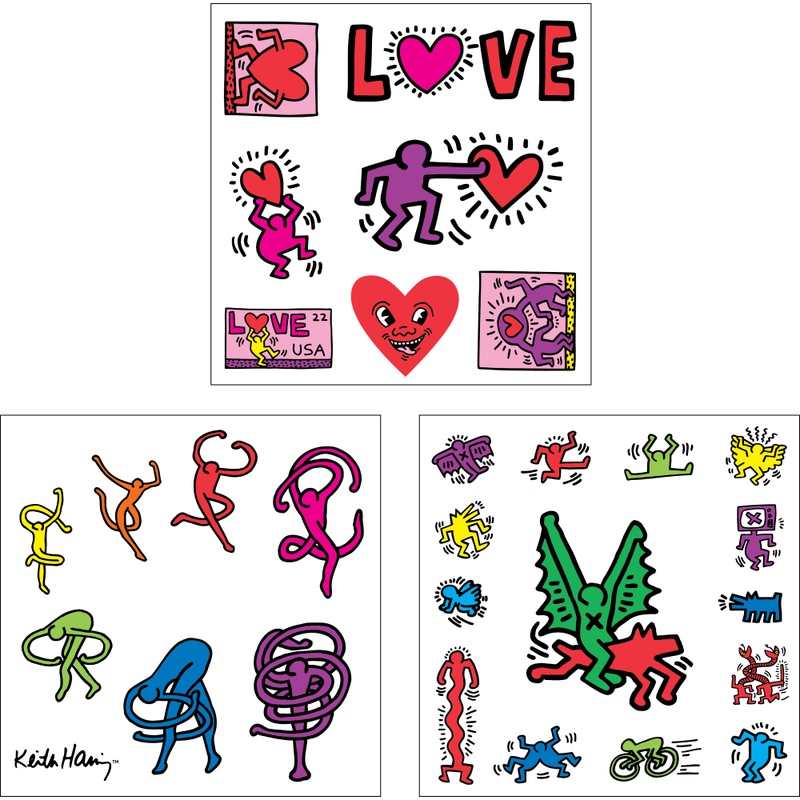 Everyone on Apply's founding team took their own path to get here. We have a studio artist turned historian; a community organizer turned urban planner; an engineer turned executive from more than half-a-dozen digital content companies.
My path to stickers, however, started as the customer, as a user on the streets of SoHo. For 20 years, I've been captivated by the world of public art, always wanting to participate. Unfortunately, I never had the courage to develop the skills to become a true artist. The only way that I could participate was through stickers, piggybacking off of, and in dialogue with, the greatness of others. I first started with stickers made and given away by other artists and companies. Unsatisfied, I started making them for myself. Eventually, I had the crazy idea that there was an opportunity to build a brand, selling the stickers we'd make to other people. And Apply was born!
KEITH HARING - Pack 1, Apply Stickers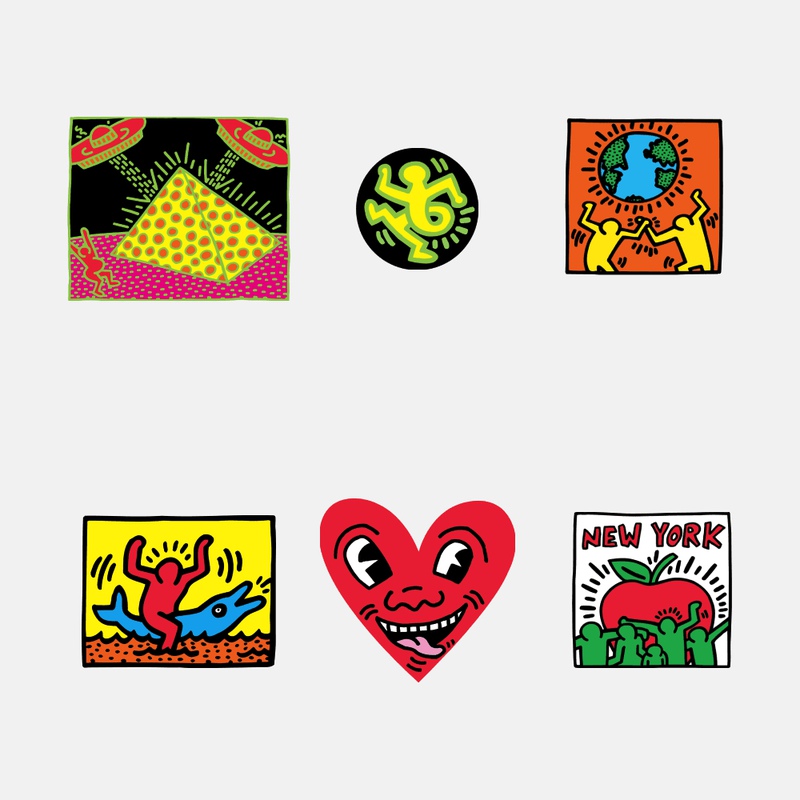 Great name! How did you come up with it? Apply was always envisioned as a creative empowerment brand. We want to be the wind in your creative sails, helping you get going and go further. Apply was meant as a simple word of encouragement, about as easy to say as a sticker is to use.

What's the tricky bit to get right with stickers, the bit most people don't know about? Stickers are sneaky. Their apparent simplicity drives us to expect that they just work. Stickers, however, are used on countless surfaces in many different environments - each with their own chemical and physical properties. Take something like adhesives. You want your sticker to stay attached to something like a water bottle so it survives the dishwasher (i.e. extreme heat, moisture, and soap), but you also want to be able to remove the sticker without leaving residue, should you tire of it for any reason. Getting all this right, while also producing products with stunning graphics that thrive in the desired use cases, literally requires science!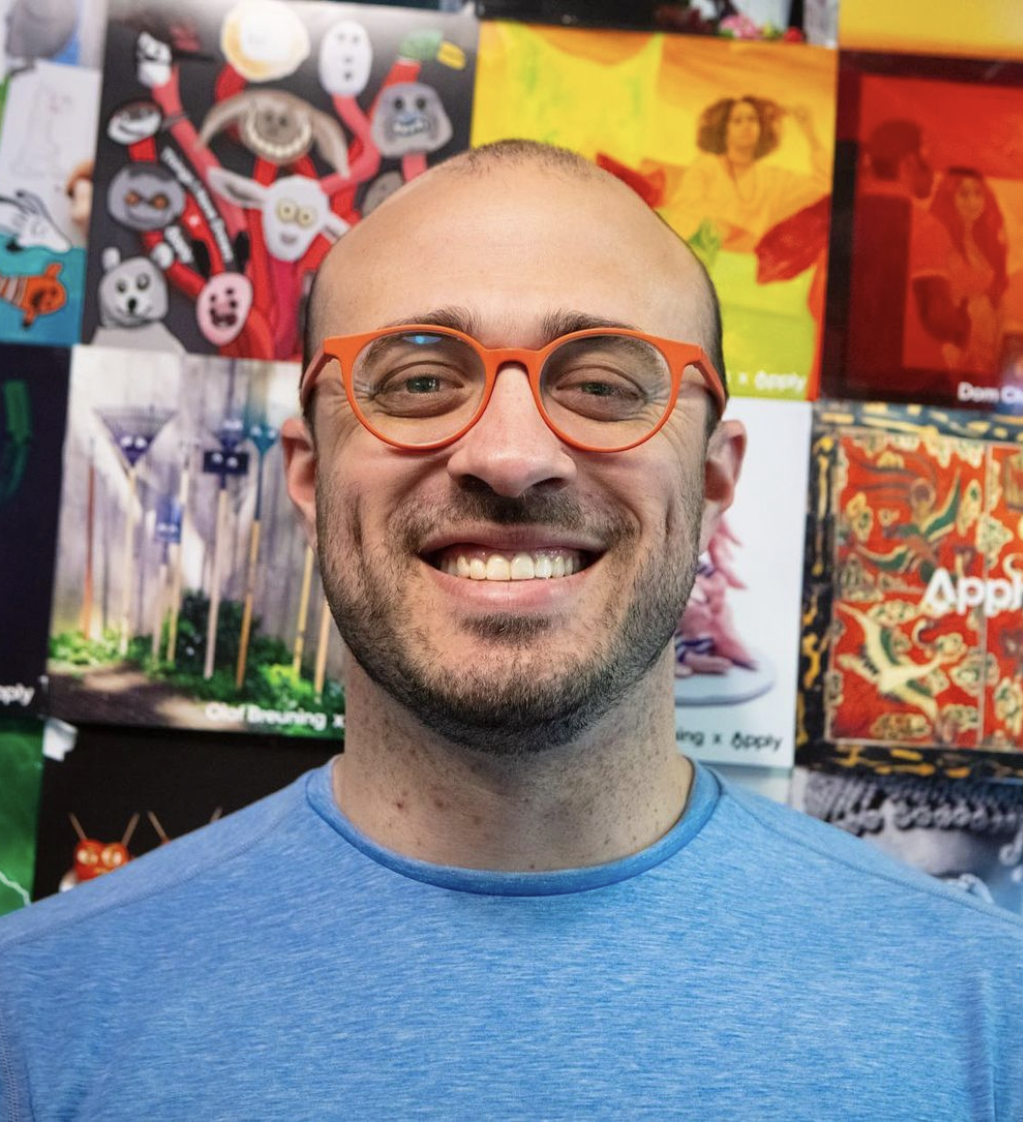 Spencer Lazar - CEO and founder Apply Stickers

Why kick off with Keith Haring? What do you like about his work? Keith Haring's artistic mission was 'art for everybody'. While much of fine art previously has been behind a velvet rope, even as his career took off, Haring brought his iconic characters to the streets, on display for anyone and integrated into our communities. He also launched the Pop Shop, an iconic SoHo store that sold consumer products featuring his art. He did this to allow people who couldn't afford his original pieces the ability to own and live with his art.
KEITH HARING - Tokyo Pop Shop 35th Anniversary Rerelease, Apply Stickers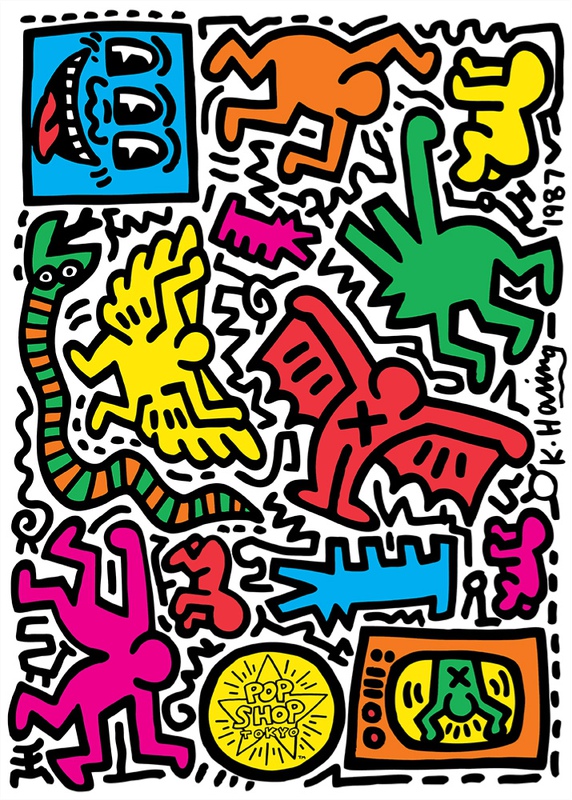 What were the images you wanted to get from his estate – which classic works do you have? 
Keith Haring was prolific and fortunately well-archived. The cornerstone of our collaboration is a sheet inspired directly by one that Haring himself designed in 1987 for his Pop Shop in Tokyo. It's a 14" x 10" extra large silkscreened piece, featuring 14 large format characters in radiant colors. The originals today sell for $1,000+ on eBay. We wanted to bring it back, true to Keith, at a price point that was much more accessible to entry-level fans of his. So, we did here.
You're launching with Haring, who is next, and why did you choose them? Immediately following Haring, we'll be releasing a posthumous collaboration with Andy Warhol. As with Haring, Warhol is a great inspiration to us at Apply. He demystified art in so many ways. He delighted in the creative and commercial tension between 'high' and 'low' culture, a nexus all too familiar to the stickers. Warhol wasn't only a contemporary of Haring's, but a collaborator and subject. One of our favorite pieces in our Haring collaboration is Andy Mouse, what Keith envisioned when you mixed Warhol and Mickey. The through-line felt authentic, clear, and fun. So we went with it.
KEITH HARING - Andy Mouse, Apply Stickers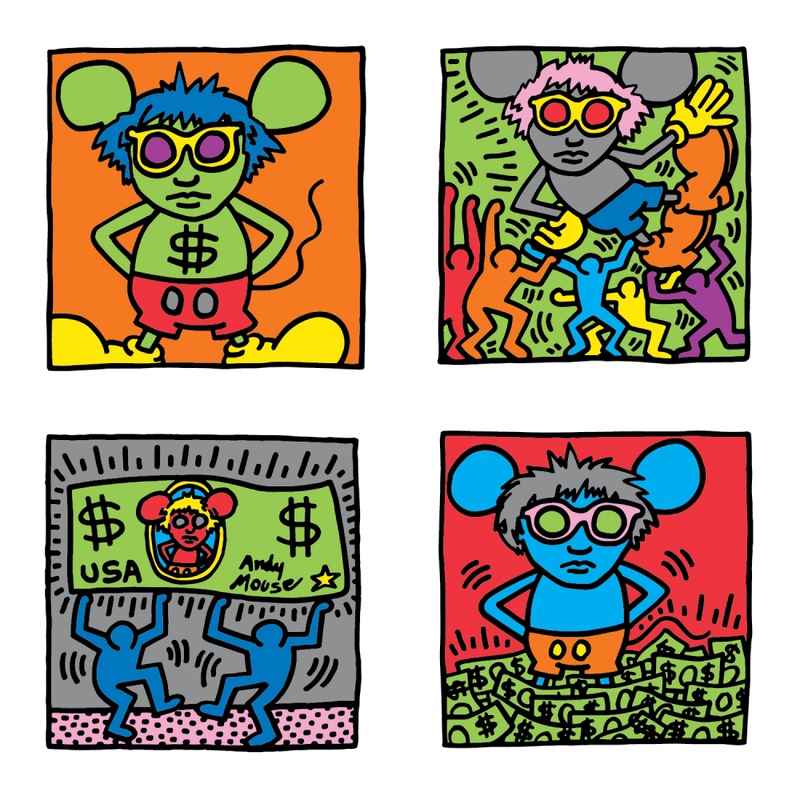 Check out the entire bold and bright Apply Stickers range in the Artspace store now!