According to Wilhelm Sasnal: "There are no rules, just things that intrigue me." The Polish artist is thought of largely as a painter, drawing together Pop, photorealism, abstraction and minimalism, but his work also includes drawings, films and comic art.
Sasnal came of age in Poland during the fall of the Soviet Bloc, as millions of Eastern Europeans had to struggle with social, political, and economic turmoil. As such, his work presents an uncertain relationship to the past and present. So it's perhaps no surprise that music - from across a wide array of genres and eras - inspires him when he's working alone in the studio.
"I always listen to music when I make art," Sasnal says. "I do about 30 minutes of work and then have a break between records."
Sasnal's paintings question the way people identify themselves in relation to consumer culture. His work references wartime propaganda, fashion, design, and the history of art.
The pop singers Peaches, Dominika Stara, and Sasnal's wife Anka, are rendered in his Smoking Girls series in the style of rebellious youths from late Eastern European films: sexy, desirable, and inherently politicized.
Sasnal's work is a constant at art fairs in Europe, Latin America, the United States, and East Asia. He was a fellow at the Chinati Foundation and his work has been included in Biennials in Berlin, Prague, and São Paolo. He has been included in exhibitions at major public institutions, including MoMA, the Carnegie Museum of Art, and the Stedelijk Museum. His work is held in many significant public collections worldwide.
In a series that originally ran on Phaidon.com we asked artists and architects what music they play in the studio to keep them creative. We then put their playlist on Spotify for everyone to enjoy.
At a moment in time when Spotify listening levels are up, why not dive in here to listen to Wilhelm Sasnal's playlist .  But before you do that have a quick read of what he says about how the music on it  directly inspired him.
"The link is that they are all very simple songs, classical in structure - from Elvis Presley to Slayer - and that's what I like about them. Some of them ended up in my films.They are all songs which have inspired me."
Look out for future playlists from the creatives and artists, George Condo, Elizabeth Peyton, John Pawson, Edmund de Waal, Chris Johanson, Haroon Mirza, Martin Boyce, and Antony Micallef among others. Don't forget to visit Wilhelm Sasnal's artist page on Artspace.
Wilhelm Sasnal - Damned Youth, 2011
(Edition of 50, signed and numbered)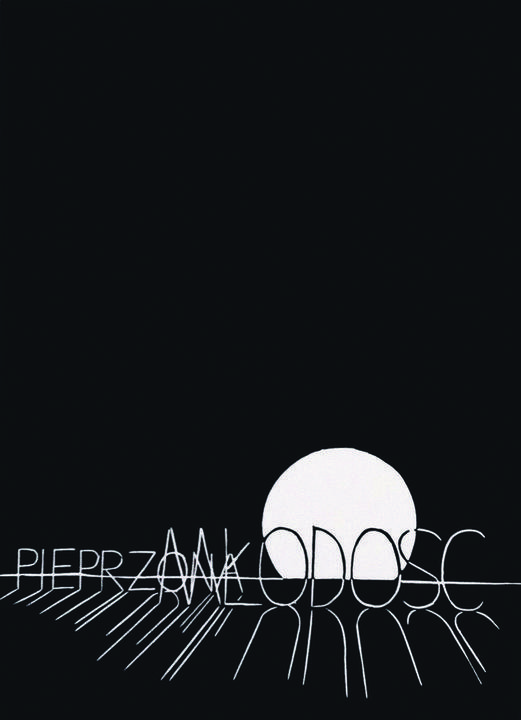 Bauhaus - Hollow Hills This song was the reason why I decided to become an artist. It came from drawing the covers of Bauhaus albums. Obviously there was the Bauhaus school but I didn't know about that until I heard this. It was like an introduction to my whole idea of art. I was so confused when I heard this on the radio the first time. What is it? Is it metal? It's not punk but it sounds so heavy and intense. My life changed with it, and also my thinking.
Elvis Presley - Blue Moon Sometimes you have the feeling that Elvis was a show off and superficial but this song and the way he sings it is really loaded with lyrical feeling. I find it quite real, he gives something of himself. There's a real naivety to it.
The Cure - Killing An Arab When I think about my films I always come back to this song. I love the obscurity of the (Albert Camus) book - there is no clear reason why the man killed the Arab. And there is an obscurity in this song that I love - the imagery of the frozen beach and the sun and the weird sound at the beginning, like a shout or like ice cracking. And, of course, it can be regarded on so many different political levels.
Spacemen 3 – Revolution This is the first song I heard by them, I think on MTV. The guitars are just completely hypnotic, so simple yet mesmerising. I used this song to soundtrack a couple kissing in the short film Keys.
Wilhelm Sasnal - Concorde is Dead, 2004
(Edition of 60, signed and numbered)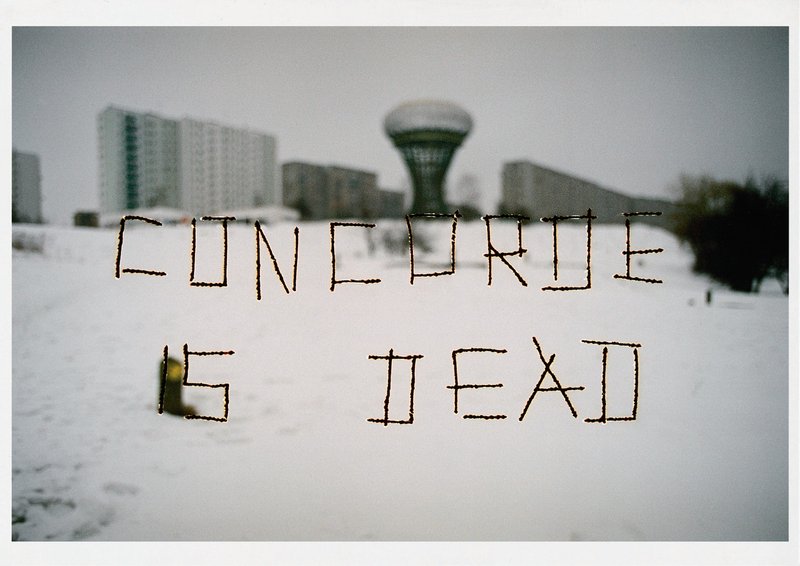 Iggy And The Stooges - Dirt I listen to this when I snowboard. It's old but it sounds so contemporary and fresh.
Slayer - South Of Heaven Until the late 1980s in Poland you could listen to entire albums on the radio. They would play one side and then wait for you to turn over your tape so you could record the other. I remember doing that with this. Even though soon after that I stopped listening to metal, South Of Heaven has stayed with me.
Sonic Youth - Diamond Sea I like this because of the way it goes into some noisy free range freak out and then at the end goes back to the proper song. Sonic Youth are important, unique and very special. They are so highly regarded because they've kept their credibility, which is rare.
The Beatles - Rocky Raccoon This is from my son's favourite Beatles album, (The White Album). I listened to it everyday for a couple of months. I can somehow visualise the lyric of the song -  like the reference to the Gideon's bible left in the bedside cabinet. It's prophetic but puzzling. It's like a film script, loaded with potential.
Wilhelm Sasnal - Untitled, 2012
(Edition of 100, signed and numbered)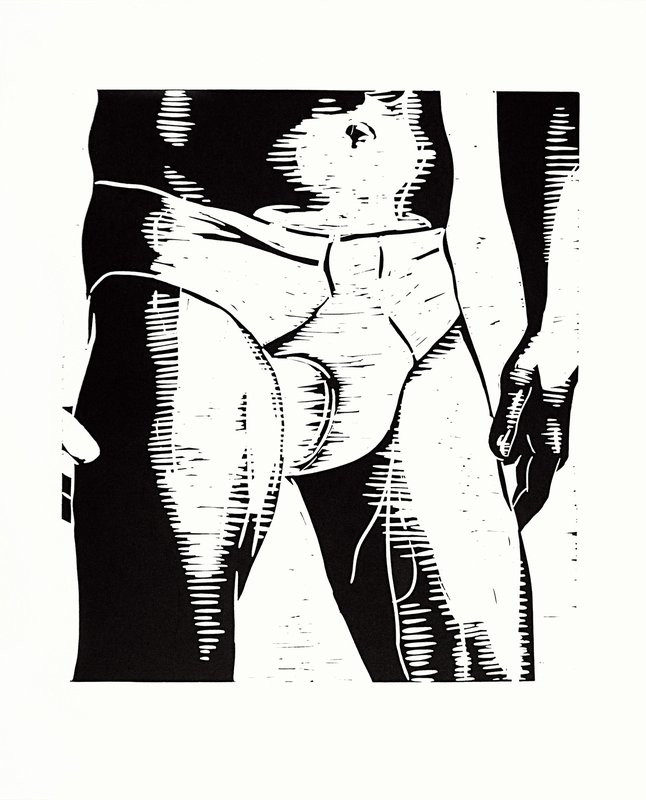 Suicide - Touch Me I used this song in one of my short films. Again, it's all about hypnotic repetition. A hypnotic, rhythmic series of sounds that sound like they could almost last forever.
The Beatles - Savoy Truffle Another Beatles song with a good story. This is apparently about the chocolate box that George Harrison used to keep. Eric Clapton would visit him and he would pull out the box and count out the chocolates. I love the simplicity – the lyrics are just the names of the chocolates – it's so minimal.
David Bowie - Space Oddity I can't actually comment on this song. How could anyone? There is a whole universe in this song!
To learn more about Wilhelm go here .
Go here to listen to Wilhelm Sasnal's Muse Music on Spotify.