Cecilia Vicuña 's artworks speak of both the ancient traditions of her native Latin America and current affairs, including ecology, human rights and cultural identity. An activist as well as artist working with performance, video, poetry and sculpture, her practice ranges from ephemeral small groupings of natural and man-made objects, which she left to nature at the ocean's edge—the "Precarios" series (1972–3)—to political paintings made in the 1970s in which she depicted social unrest and her own exile from Chile in 1973.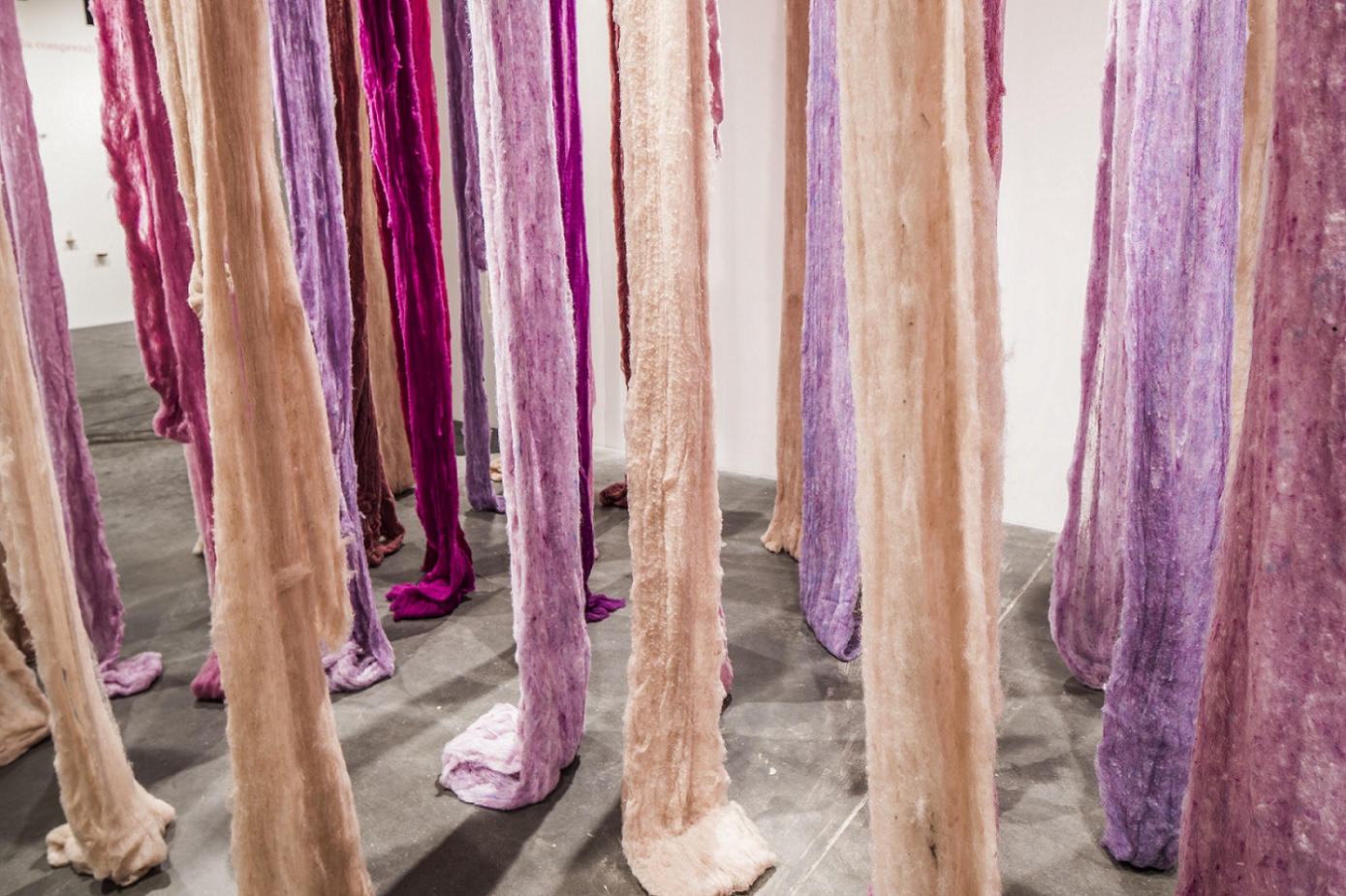 Quipu Visceral , Courtesy of Contemporary Arts Center, New Orleans. Alex Marks Photography..
Living first in London, then Bogotá, in 1980 she moved to New York where she has resided ever since. Since the mid-1960s, Vicuña has worked with Quipus —a recording method used by the Inca civilization to keep track of commercial and social activities, and possibly other things. In Quipu Visceral the artist employs raw wool dyed colours reminiscent of bodily organs and fluids to create an immersive installation. Viewers are invited to enter the soft, protective structure and appreciate the power of the ancestral form, becoming themselves part of the mysterious network it weaves. Vicuña's art continues to raise social awareness, as issues of climate change and multiculturalism gain traction in the twenty-first century.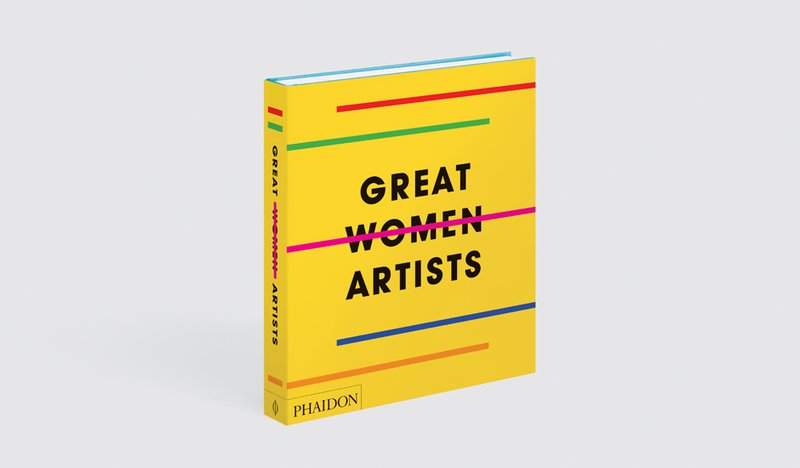 Great Women Artists is available for $59
The preceding two paragraphs are excerpted from Great Women Artists , wherein Vicuña is among the 400 artists, from 54 countries, over 500 years featured. The most extensive fully illustrated book of women artists ever published, the compendium (published by Phaidon and edited by Rebecca Morrill) acknowledges the rampant exclusion and under-appreciation of women in the art world, creating an overdue paper trail that cements the contributions of a diverse selection of women into the art historical canon. Here, Vicuña responds via email to questions about her work, the role that gender has played in her career, and her hopes for a more equitable future.
What does it mean to you to be featured in Great Women Artists ?
It is an honor to be included in a work that is a sign of the times. Not so long ago such a title would have been impossible.  As the editors say, it is the beginning of a sea of change. I can only imagine the gigantic creative energy that will be released once we collectively acknowledge the true role of women in the invention of language, art, and culture, going back to the earliest time when humans and proto humans began their journey!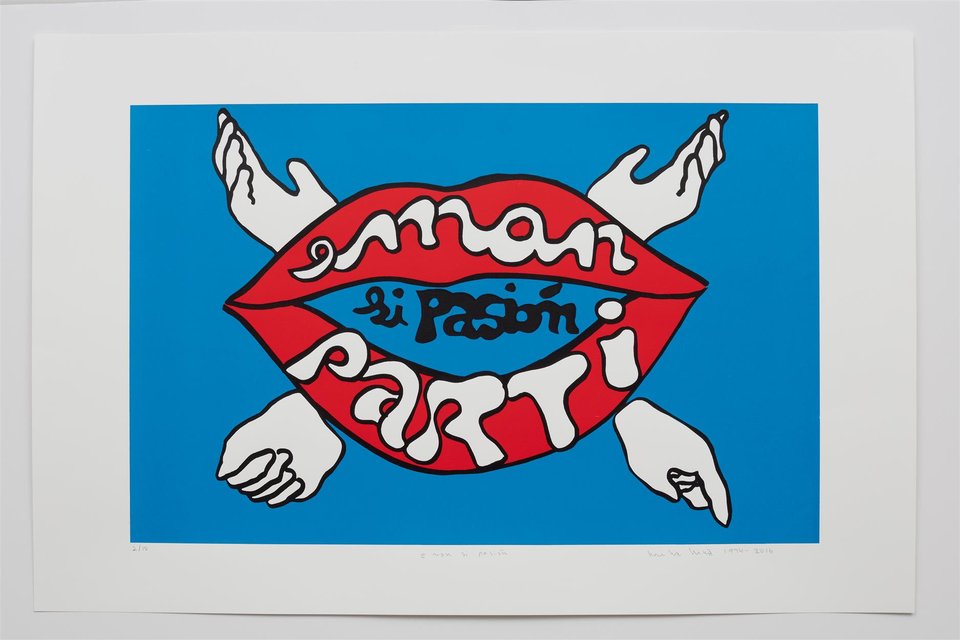 Cecilia Vicuña, Eman si pasión / Parti si pasión , is available for $2,500
Can you describe one artwork or series from your oeuvre that you feel was pivotal in your career?
After 50 years of production, it may not be possible to single out "one artwork" because my whole oeuvre operates as a complex multidimensional structure or system where the interactions between its parts creates the "art." This, of course, is an indigenous perspective. I mean my poetry generates the weavings in space, the performances give birth to installations, and so forth. I have tried to express this complexity by creating new autonomous names such as arte precario (Precarious Art), a category I formulated in the mid-sixties to encompass the totality of my work, and its propensity to disappear, including the basuritas , little debris installations created by the seaside for high tide to erase, the quipus that re-invent a pre-Columbian system of writing with knots and threads, and the ritual performances in the landscape or in museums that become living quipus. Quipus, and my work with them, are often misunderstood since a whole universe of indigenous knowledge has been suppressed. Inca culture was a non-monetized society, and quipus were not just accounting records, they also conveyed the connectivity and interdependence of all communities. Even my oil paintings, I conceive as painted poems or decolonized storytelling to subvert the colonial imposition of European techniques. Yet, if I were to pick one work that can bring to presence this whole universe, it would be either my "Angel of Menstruation " (1973) or my "Quipu Womb" presented at documenta 14, 2017.
How has being a woman affected your career?
I remember a joke I once heard in Buenos Aires implying that some of us ought to have a little rubber to erase ourselves. I mean we, as women, are instructed from birth not to speak up, not to make waves, not to be angry at injustice… so even before we do art, we know that we don't belong and there is really no chance that we will ever be acknowledged as creators. I think I was nine years old when, in full awareness, I decided to take advantage of that non-place to free myself. As a teenager I was already breaking away from all constrains and expectations in my art and writing. But rebellion comes at a cost. It made my work invisible/inaudible, vulnerable to attack. I know we women live on that impossible edge, where beauty comes from the encounter and association with others like us. By now, given the ecological catastrophe unfolding, those who "don't belong" are becoming the majority, as migrants, displaced peoples and refugees. Being a woman artist now gives us the chance to join, as in ancient times, in solidarity; universal and female solidarity. Yet, as I write these words, the U.S. and many other governments in the world are building walls to keep us out. The art communities around the world will now show their true face as we are confronted by the sea change that's coming.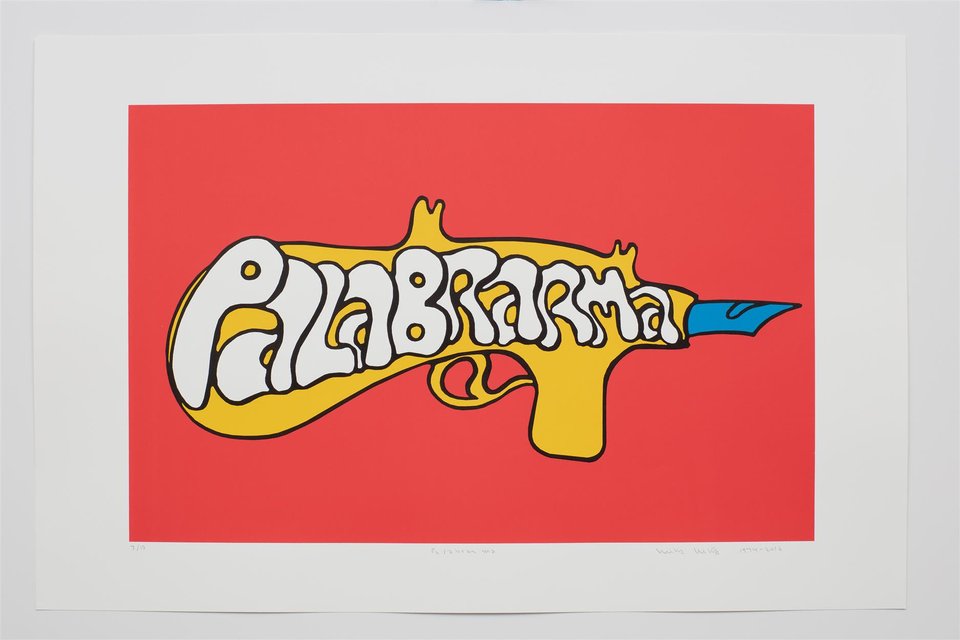 Cecilia Vicuña, Palabrarm is available for $2,500
What makes a great artist?
The art of learning to disregard what we think we "know," to discover what is really happening from the art itself.
Which other great woman artists inspire you and why?
First of all, our ancestors, the ancient Andean women weavers who invented the Quipu and extraordinary techniques that not even computers can make out, and the ancient artists who created the Neolithic sculptures and the rock paintings and ritual dances that go with them. In our times, I admire so many women! Lygia Clark's relational works, Gego and Eva Hesse, Louise Bourgeois 's drawings, Nancy Spero 's work on the torture of women, Maria Sabina's chants, Emma Kunz' drawings, Hilma af Klint's paintings, Leonora Carrington 's whole oeuvre, Frida Kahlo' s work, Aretha Franklin's holler. And among younger artists, Doris Salcedo , Mona Hatoum , Carolina Caycedo.
How has the art world's relationship to women artists changed since you began your career? How could it still improve?
The door is now ajar. It is up to the new generation of women thinkers, writers, artists, and filmmakers to bring forth the whole gamut of what we really are. Only a gigantic, participatory movement will create the awareness human culture needs to survive.
What advice would you give to emerging female artists entering the art world?
Follow the inner thread of voice, the one that is hard to hear. What you don't know about yourself is the door. If you go to that place, the accumulated pain of experience, it will let you "see" and that seeing will guide you as a liberating force.
[vicuna-module]