At the IFPDA Print Fair, there are works by world famous artists, figurative pieces that record or commemorate famous events, and reproductions of world-famous works of art. Yet, the fair, which is held this year from Thursday 27 to Sunday 30 October at New York City's Javits Center, 429 11th Avenue, also attracts some of the starriest galleries, dealers and presses from across the globe.
In the US, few are better-known or more highly respected than Gemini Graphic Editions Limited (G.E.L). Founded in Los Angeles in the mid-sixties by Sidney B. Felsen, Stanley Grinstein and master printer Kenneth Tyler, Gemini has worked with some of the most prominent figures in modern and contemporary art, including Robert Rauschenberg, Josef Albers, David Hockney, Jasper Johns, Roy Lichtenstein, Ellsworth Kelly, David Hammons, Frank Stella, Franz West, and Ed Ruscha.
ANALIA SABAN - Circuit Board #4, 2021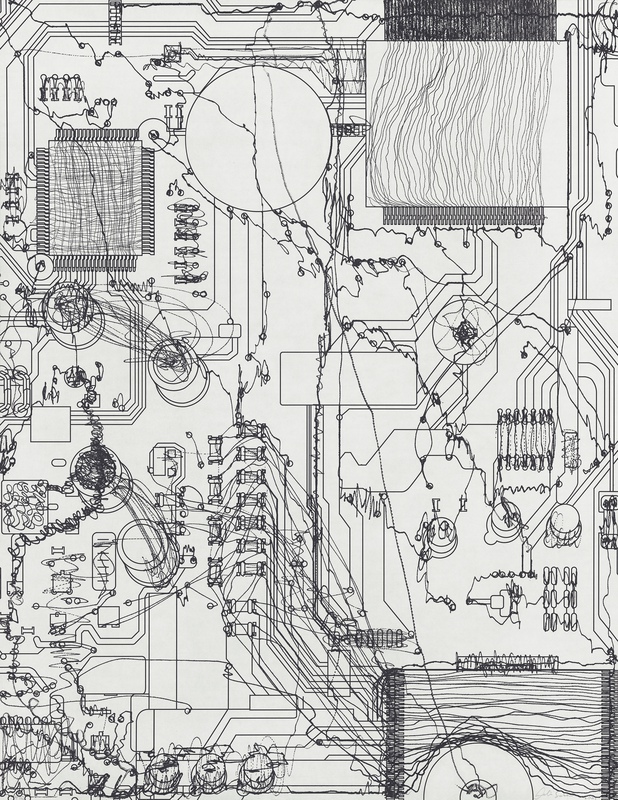 Though it took its name from the Latin word for 'twin' – the mid-Sixties Gemini space program was the printmaker's inspiration for its name – it wasn't until 1984 that Gemini's East Coast counterpart, Gemini G.E.L. AT Joni Moisant Weyl, was established. This New York gallery exhibits and represents the editions of the LA printers. Beginning as a simple appointment-only loft, it has now developed into a three-space gallery in Manhattan's Chelsea district, with room for distinct, small-scale projects, display areas for Gemini's latest output, and a gallery for large and little-seen works.
To mark its participation in the IFPDA Print Fair this year, we spoke with founder Joni Moisant Weyl to discuss Gemini's legacy, its current offerings, and what continues to set it apart within the print firmament, more than 50 years after its foundation. When you've read the interview, take a look at Gemini G.E.L. AT Joni Moisant Weyl's gallery partner page on Artspace.
FRANK GEHRY - Puzzled #1, 2011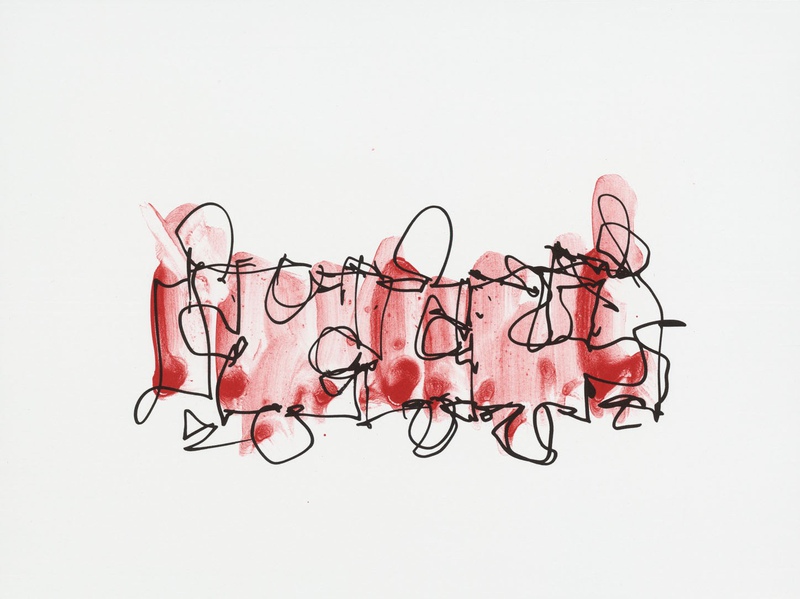 Can you tell us who you are what you do and a little of your history? Gemini G.E.L. at Joni Moisant Weyl is the premiere destination in New York City for original fine-art editioned prints. Established in 1984, the Chelsea-based gallery was founded to exhibit and represent prints from the Los Angeles-based artists' workshop, Gemini G.E.L..
Today, Gemini G.E.L. At Joni Moisant Weyl serves as a cultural destination in New York City that pays homage to print's evolution by showcasing new Gemini editions as they are published, as well as mounting historical survey exhibitions. Our new exhibition, "Dialogues Across Time: From Dürer to the Artists of Gemini G.E.L." is curated by print scholar Susan Dackerman, and pairs historical material with contemporary artists to show a throughline of themes that have been fundamental to artistic expression for centuries.
Do you have a prime focus as a studio? The Gemini G.E.L. workshop's primary focus is to collaborate with the artist and find ways to make their vision possible. Gemini's team of Master Printers excel in etching, woodcut, lithography, screenprinting, editioned multiples including hand painted bronze, ceramic pieces, and much more. They are skilled at working with artists and giving them the tools to experiment and explore all the wonderful possibilities that printmaking can offer.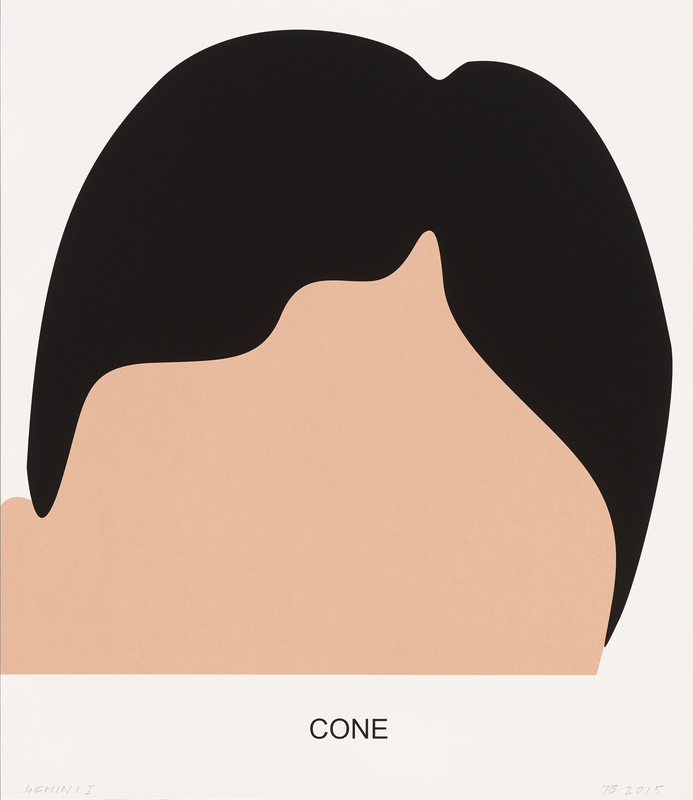 Who are the artists you have print editions with at IFPDA and what should we know about them? Our 2022 Fine Art Print Fair presentation features a selection of recently published projects, including lithographs by Tacita Dean depicting the sunsets of Los Angeles, oil stick editions by Richard Serra, and a new body of work by Ann Hamilton with a focus on animal specimens.
Also on view is Toba Khedoori's monumental etching Untitled (grass), which has a single chine collé on a 6 ½ foot tall print, the largest Gemini's master printers have ever accomplished. We are also debuting two new bodies of work by Analia Saban; Circuit Boards and Transcending Grids, which reconfigure traditional notions of printmaking and explore the process and materiality of technology and its aesthetics.
Frank Gehry has made a new lithograph representing the D-Day landing on France's coastline, which has ties to the artist's massive stainless-steel tapestry designed for the Dwight D. Eisenhower memorial in Washington, D.C. We will also feature a tribute to the acclaimed Pop artist Claes Oldenburg, honoring his witty and playfully creative legacy through four themes that have echoed throughout his career—soft screws, soft alphabets, the geometric mouse, and the ice bag.
RICHARD SERRA - Composite X, 2019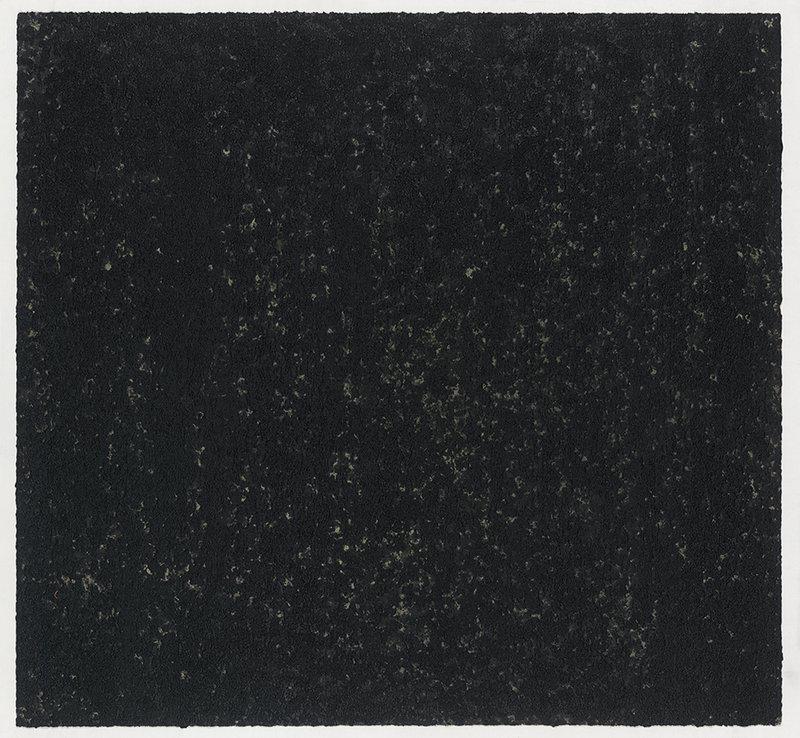 What do you feel that you bring to the print process that makes you different to other print makers? The Gemini G.E.L. workshop is renowned not only for its historical roots in what is now considered the printmaking renaissance of the late 60s, and for working with art world titans like John Baldessari, Robert Rauschenberg, Jasper Johns, Roy Lichtenstein, Richard Serra, and David Hockney, but also for Gemini's incredible team of master printers who are the lifeblood of the collaborative process with artists. Gemini is known for its innovative printmaking, technical prowess, and above all, an openness to experimentation, in whatever form that may take. Gemini works with artists to make their vision possible, be it a giant inflatable ice bag for Claes Oldenburg, realizing the largest print ever made (at the time) in Rauschenberg's Booster from 1967, a massive chine collé for Toba Khedoori, huge multi-coloured etchings all inked "à la poupée" for Julie Mehretu, or the development of Painstik editions with Richard Serra. Many of the artists that Gemini has collaborated with consider printmaking to be integral to their artistic practice and take the ideas and methods of creativity that printmaking unlocks, into their paintings, sculptures, and films.
MICHAEL HEIZER - Montana Survey #2, 1985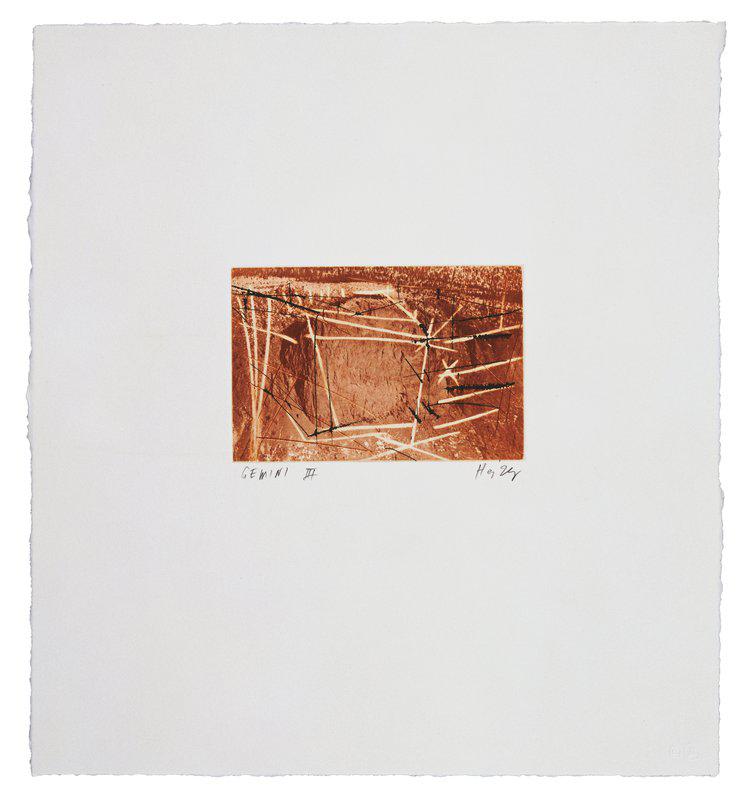 Print editions are increasingly being seen more as artworks in their own right once again what do you think has brought about this re-appraisal? I think these past few years have been about breaking down rigid classifications that are no longer applicable in many different arenas, and art is no exception. Printmaking to me, is at its essence, a democratic artform. What other method of artistic expression can exist both as an original artwork, and in multiples at the same time? Artists have always been eager to experiment with different mediums, and don't necessarily view their own artworks classified by medium. Museums and galleries are starting to catch on to this, and artists like Julie Mehretu and Tacita Dean, who champion prints and insist on their inclusion alongside paintings and drawings, are really helping to push this forward.
The great thing about having the gallery in New York is being able to offer fantastic examples of an artist's work to collectors in a price range that is accessible for a wide range of budgets. Prints are a great gateway to collectors who are just starting out—they all ask great questions and are interested in learning more. They catch the collecting "bug" through prints and multiples, and what could be better than that?
See more great editions at Gemini G.E.L. AT Joni Moisant Weyl's gallery partner page on Artspace.
BRICE MARDEN - Obama Letter, 2012