A gimlet-eyed collector as well as president of the Calder Foundation, Alexander S. C. Rower—the grandson of the legendary sculptor Alexander Calder—came to Basel this year to inaugurate the opening of the second installation of the Fondation Beyeler's permanent Calder Gallery. Here are his five favorite artworks from Art Basel.
1) Francis Picabia, Portrait de femme, c. 1940-42, Galerie 1900-2000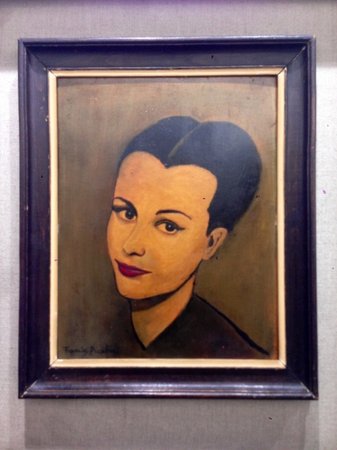 Having grown up with the work of Picabia, his work always catches my attention. My first top work at Art Basel this year is one of his beautiful portraits done during the war at Galerie 1900-2000. This society portrait of a mysteriously unknown woman really calls out to me, especially as it relates to Picabia's series of two-dozen or so miniature, but nonetheless aesthetically arresting 'pocket paintings,' whose images were borrowed from Greek and Roman portraits.
2) Kawamata, Favela Café, 2013, Art Basel Commission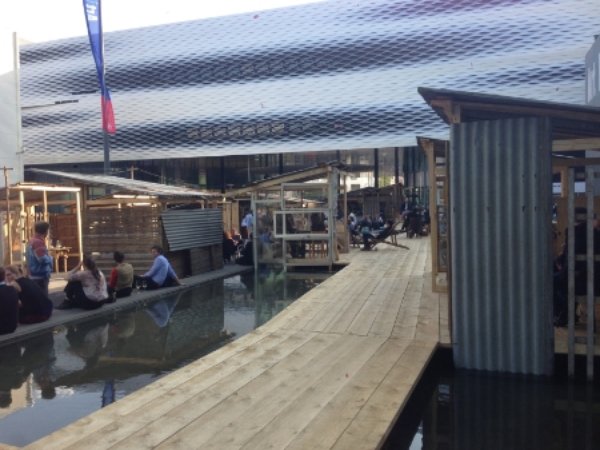 I was shocked and extremely pleased by Kawamata's installation over the awkward pool of water on the Messeplatz. The artist's use of scavenged materials is something that has become extremely popular in contemporary art. The first project of Kawamata's that I encountered was his 1992 installation that grew like strange minerals on the toe of Roosevelt Island in New York. Kawamata completed a residency approximately one year later at my grandfather's studio in France, the Atelier Calder. His Art Basel commission has the inherent pun of being both social and socially relevant, creating a wonderful place to rest and offering the chance to interact with other fair goers.
3) Darren Bader, Antipodes group 3: The Four Stations (#1 or #2), 2013, Franco Noero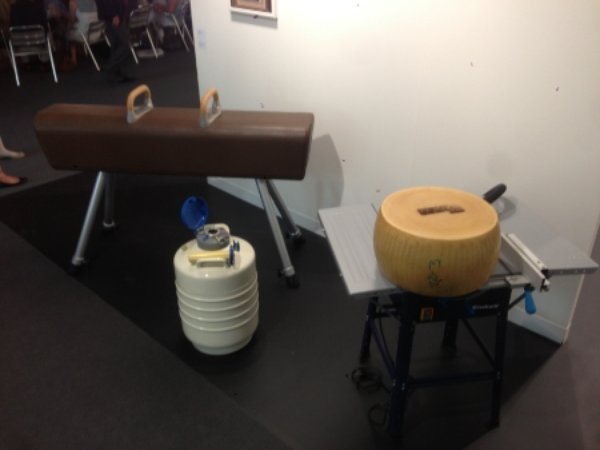 Don't miss our 2013 Calder Prize laureate's installation of a table saw with a round of Parmigiano Reggiano, an exercise horse, a cryogenic bull semen tank, and a cow (sadly not present)—a full-on, surprisingly subtle amalgam typical of the artist's work. I especially appreciate the multiple entendres and layers of reference in Darren's highly intellectual work, which annoys viewers with its uncomfortable humor and blurring of boundaries.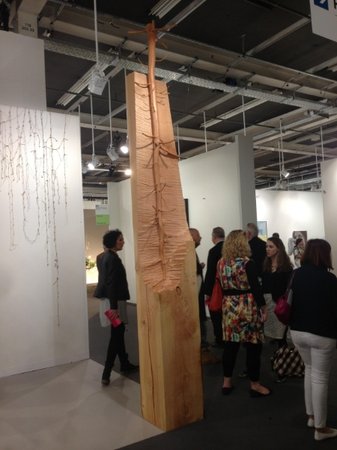 Being as ignorant as I am of contemporary art, I only discovered the genius of Penone at his exhibition at the Tate in 2001. I have always been fascinated by artists' representation of time, and was deeply moved with his presentation of the whittling down of a log to its inner sapling. I love seeing the hand of the artist and the contrast between the smoothness of the sapling and the roughness of the carving, in addition to his beautiful execution of the now-rare art of direct carving.
5) Josef Sudek, From the Strelecky Island, 1954-1955, Stephen Daiter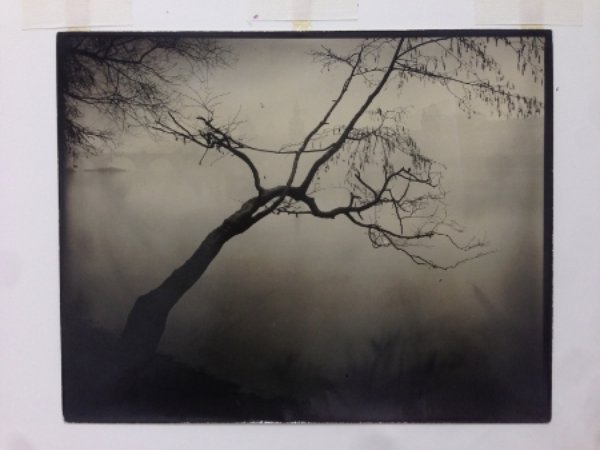 The photographs of Josef Sudek have recently become a hot commodity, with prices rising from $10,000 to $100,000 in just a few years. This image of subtlety and grace encompasses the full poetic energy for which Sudek is sought after. There are more important images in the fair but this particular work has a richness of depth rare in his handmade prints, no two of which are identical.