Art dealers where many hats, and sometimes, those hats have paint on them. Because they're also artists! From the historic gallerists Alfred Steiglitz and Betty Parsons to some of today's most charismatic dealers, the people who sell art have often made their own art too. Sometimes they do this somewhat shyly, on the side; other times they have full-fledged art careers in addition to their gallery jobs. Here, we survey seven dealers who make art—and take a look at the art that they make.
Joel Mesler, Mesler/Feuer Gallery


CLAIM TO FAME: After running Untitled in the Lower East Side from 2010—2015, Mesler teamed up with Zach Feuer, who had been introducing emerging artists to the Chelsea scene from his West 24th Street gallery, to open two galleries: Mesler/Feuer, which operates in the same space Untitled had, and Feuer/Mesler , which opened on a second-floor space also in the Lower East Side. The duo are known for being instrumental in creating a market for Post-Internet artists like Artie Vierkant , Brad Troemel , and Jon Rafman .
WHAT HE MAKES: Light-hearted figurative paintings on raw linen. Going by the gallows-humor witticism "The Estate of Joel Mesler" as his artist moniker, Mesler makes provisional line drawings accompanied by hand-written text that pokes fun at his dual role as artist and dealer.

WHAT IT LOOKS LIKE:
Untitled (I'm moonlighting) (2016) by The Estate of Joel Mesler
Gavin Brown, Gavin Brown's Enterprise


CLAIM TO FAME: He's enterprising. After organizing off-kilter, guerilla-style shows in unlikely venues (a cubicle in an office building, a hotel room at Hotel Chelsea, his apartment, etc.) in the early '90s, Brown first opened up a brick-and-mortar space in Chelsea, before moving to the West Village where he eventually took over his neighbor's lease and expanded the gallery to consume and entire block—before vacating to move uptown this year. Now his domain includes galleries in Chinatown, East Harlem, Los Angeles, and Rome.
WHAT HE MAKES: Photographs, offset prints, book-related sculptures, projected installations. The British-born dealer started off as an artist, attending the Chelsea College of Arts in the UK and the Whitney Museum's Independent Study Program after moving to New York in 1988. His first solo show was at David Zwirner in 1993, when the gallery was just a year old. Most recently, he had a show of his work tour from Milwaukee's Green Art Gallery to his own space in 2014.

WHAT IT LOOKS LIKE:
Gavin Brown at Gavin Brown's Enterprise, 2014
Laura Owens , 356 Mission


CLAIM TO FAME: She co-owns 356 Mission Road in Los Angeles with Gavin Brown, her dealer. A pioneer in the downtown warehouse scene, 356 Mission Road is held in what used to be Owens's studio.
WHAT SHE MAKES: Large-scale paintings that mix traditional oil painting techniques with silkscreened images composited digitally from photo-editing software. The artist also contextualizes her paintings within larger installations, and artist's books. This summer, she held a solo exhibition at CCA Wattis Institute that involved hand-printed wallpaper, pixelated picture planes, and her grandmother's needlepoint.

WHAT IT LOOKS LIKE:
Laura Owens at The Wattis Institute in San Francisco (2016)
[related-works-module]
Margaret Lee , 47 Canal


CLAIM TO FAME: Co-owner and director of 47 Canal , a LES gallery known for boundary-pushing exhibitions that are often speculative, futuristic, sci-fi-oriented sculpture and installation. Working as an artist before becoming a dealer, Lee opened 47 Canal after running an underground exhibition space/party spot down the street. The second-floor gallery in Chinatown has hosted exhibitions by artists like Anicka Yi , Josh Kline , and Ajay Kurian .
WHAT SHE MAKES: Sculptures and photographs that reflect a scattering and layering of screen scenarios, their dissociated logic of digital estrangement being the new normal. Lee is represented by Jack Hanley Gallery in New York and has participated in the 2014 Hammer Museum biennial, Made in L.A. , and the 2013 Biennale de Lyon .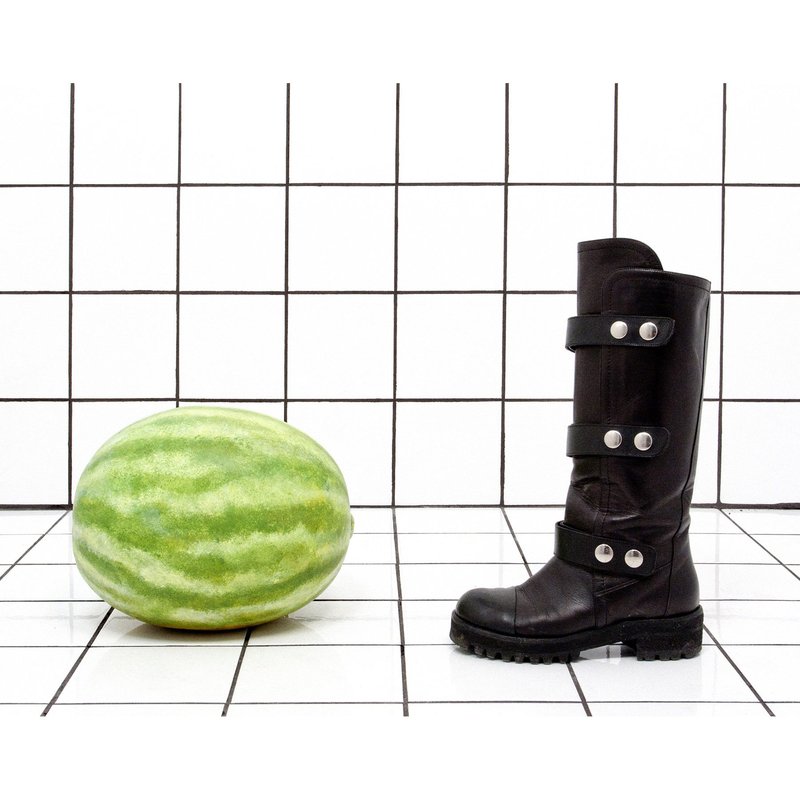 Margaret Lee's Watermelon Boot (anticipation or something) is available on Artspace
Sarah Brahman , CANADA


CLAIM TO FAME: Brahman co-runs CANADA Gallery with her husband Phil Grauer , Wallace Whitney , and fellow artist Suzanne Butler . The quirky gallery emanates a punk-rock spirit, if not a downright contempt for art-market politics, yet has developed some very successful artists over the years, like Joe Bradley , Gedi Sibony , and Matt Connors .
WHAT SHE MAKES: Large-scale sculptures made from found materials and colored Plexiglass. Pickup-truck trailers, boom boxes, and bunk beds become broken down to be built back up in rigid, geometric sculptures that consume the viewer in Gordan Matta-Clark - and John Chamberlain -like scale.

WHAT IT LOOKS LIKE:
Sarah Brahman's 8m at Mitechell-Innes & Nash

Jesse Greenberg , 247365
CLAIM TO FAME: Co-runs 247356 Gallery with fellow artist MacGregor Harp. The gallery started out in Bushwick before moving into the heart of the LES, becoming one of New York's most-written-about, market-friendly, young artist-run spaces.
WHAT HE MAKES: Pigmented urethane plastic sculptures that hang between liquid and solid, earthly and alien, biological and technological. Greenberg says, "I'm witness to these bizarre fluid moments, and though I'm making sculpture, my medium is liquids, and the membranes that contain them."

WHAT IT LOOKS LIKE: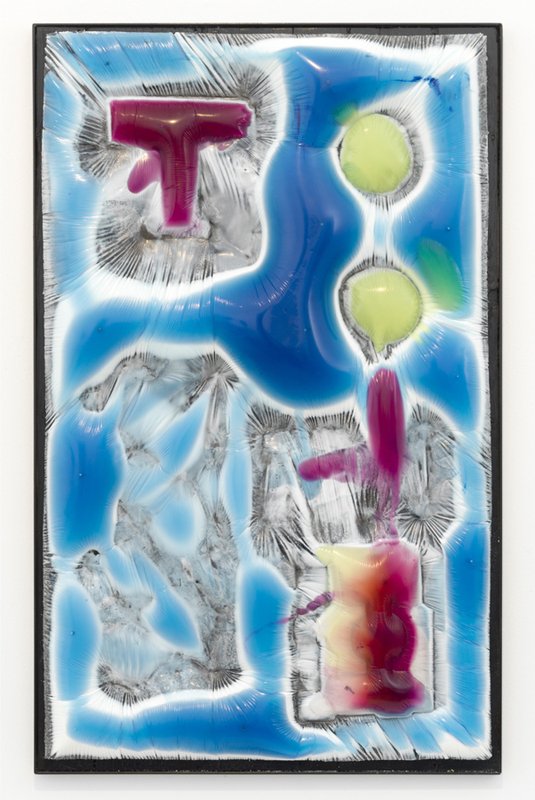 Jesse Greenberg's Torso Scan 3 is available on Artspace
Betty Parsons, Betty Parsons Gallery


CLAIM TO FAME: Born in 1900, Parsons ran one of the only avant-garde galleries in the mid-1940s in New York, jump-starting the careers of artists like Jackson Pollack , Mark Rothko , Robert Rauschenberg , and Barnett Newman . Once called "the den mother of Abstract Expressionism ," Betty Parsons introduced Ab Ex artists to the scene, before championing many women and LGBTQ artists—like Jasper Johns , Ellsworth Kelly , and Agnes Martin .
WHAT SHE MADE: What would later be called "action painting." Parsons explored movement and emotion in relation to color, using her body as a vehicle for abstract-expressionist gesturing.

WHAT IT LOOKS LIKE:
Betty Parson's Looking Out (1957)