Though some artists may find quick success on the market, it's often short-lived if institutions don't jump on board. Being included in the collections of leading museums is not only a milestone for an artist—it insures that their work is more than just a fleeting flash in the pan. We've combed through the recent acquisitions of the Hammer Museum and the Los Angeles Country Museum of Art (LACMA) to find eight artists who are bound to add some serious oomph to your collection. Get em' while they're hot!
From the Hammer collection: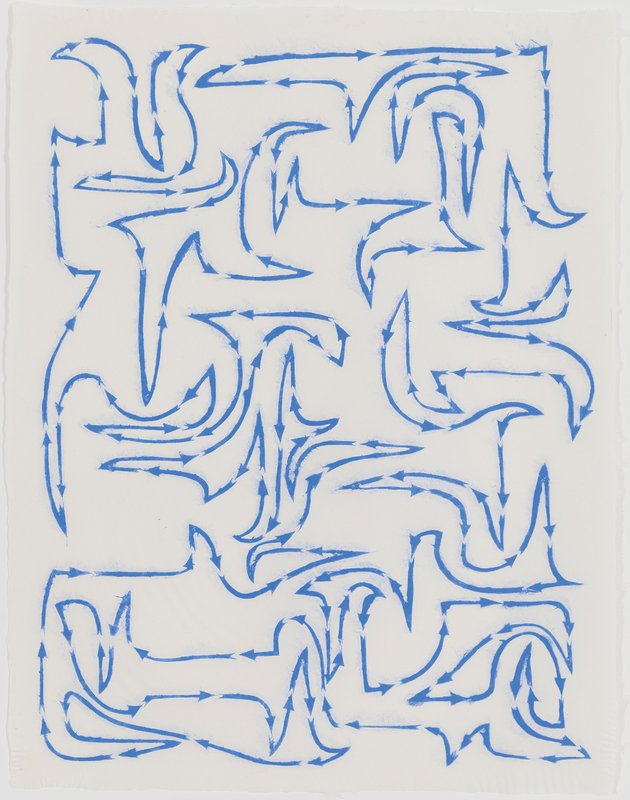 Dis-Connected Hooks (blue), 2014 is available on Artspace for $1,500 or as low as $132/month
The Hammer Museum just recently acquired a 2001-2012 lithograph print called Sagging Infected Triangular Grid by abstract artist James Siena. Known for his intricate geometric patterns that he composes freehand, the artist sets up a series of rules that he calls "visual algorithms" that guide the progression of each work. "They're procedures," once said Sienna. "Each painting has to do with carrying out a procedure, no matter how simple. It's the task of making it physical." Though highly procedural, these works have a meditative effect—bring one home and see for yourself.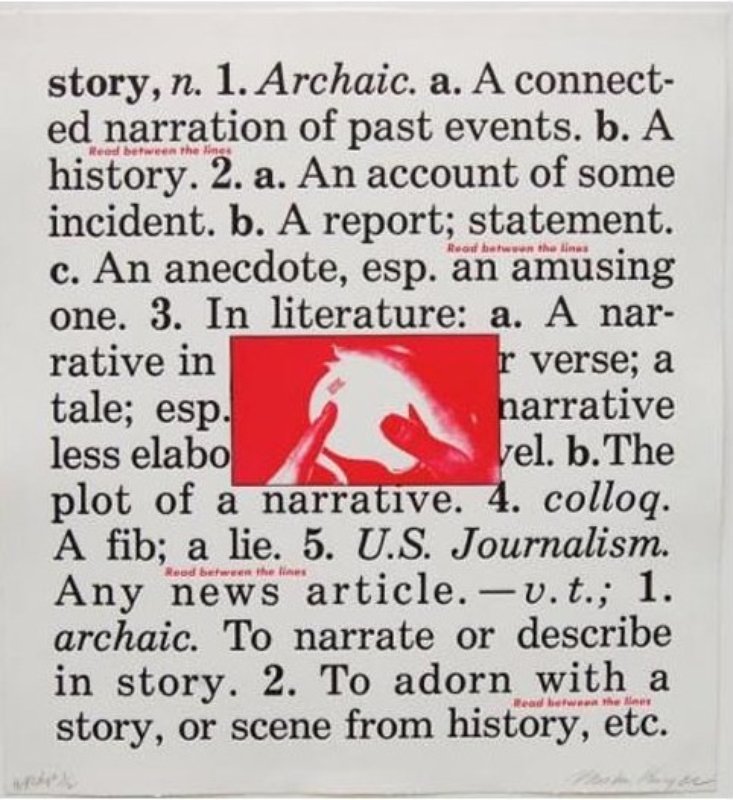 Untitled (Printed Matter Matters), 1989 is available on Artspace for $5,500 or as low as $484/month
Barbara Kruger's work is deeply influenced by working as a graphic designer, but her own political and deeply conceptual work has now become a huge influence on the design world (think: the elite streetwear brand Supreme, which has come under fire for co-opting Kruger's work.) Kruger's aphorisms, often overlaid images and text sourced from magazines, intends to both seduce and accuse the viewer. Though the artist has been collected by institutions for quite some time now, her work continues to gain in value as it not only stands the test of time, but also continues to find relevance as feminist resistance against the male gaze (a recurrent theme in the artist's work) gains significant traction in mainstream media.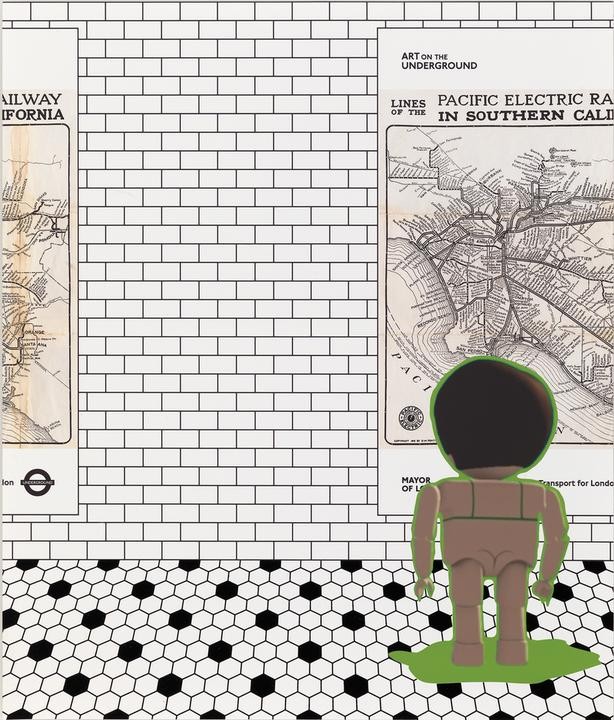 A Hundred Years From Now You Too Could Have Nothing!, 2013 is available on Artspace for $165 or as low as $11/month 
You may remember show-stopper Francis Stark from the Whitney Biennial earlier this year. (The artist and writer's large-scale paintings meticulously reproducing whole pages from the book Censorship Now‼ sparked some serious debate.) The Hammer just recently acquired a 2011 video entitled My Best Thing, an animated re-enactment of conversations the artist had with two Italian men she met on video sex chat sites. Of the several stock CGI characters of the animated film, one is depicted in this digital/silkscreen print, looking at an old map of Los Angeles. Of the piece the artist says, "Encountering the stunning density of this map prompted me to imagine what a contemporary Los Angeles would look and feel like had that massive light rail system not been systematically destroyed by the automobile industry. I hope its title says the rest: A hundred years from now, you too could have nothing!"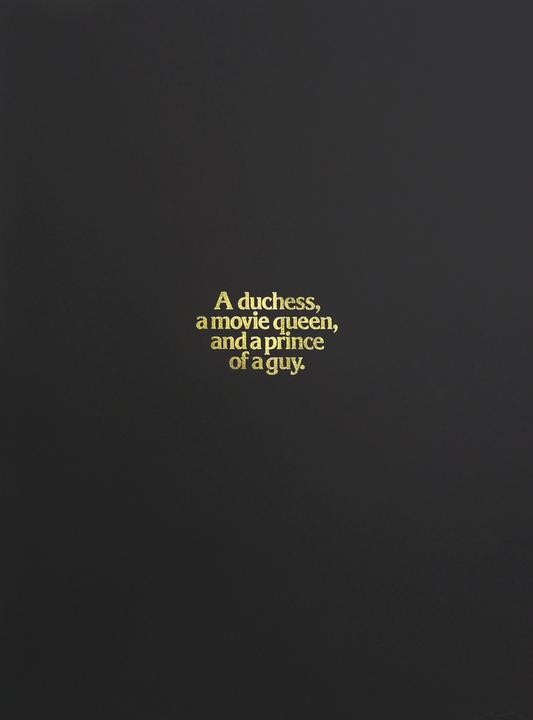 DQP Ad, 1992 is available on Artspace for $1,000 or as low as$88/month
Haim Steinbach entered the scene alongside Jeff Koons and Peter Halley in the late 1980s, and decades later, continues to influence a younger generation of artists like Josephine Meckseper, Rachel Harrison, and Darren Bader. Known for odd and often humorous juxtapositions, Steinbach comically assembles the words "duchess," "queen," and "prince" (DQP) in gold print on a constant black background in this 1992 lithograph DQP Ad. The Hammer recently acquired a 2010 wall sculpture called black lagoon.
From the LACMA collection: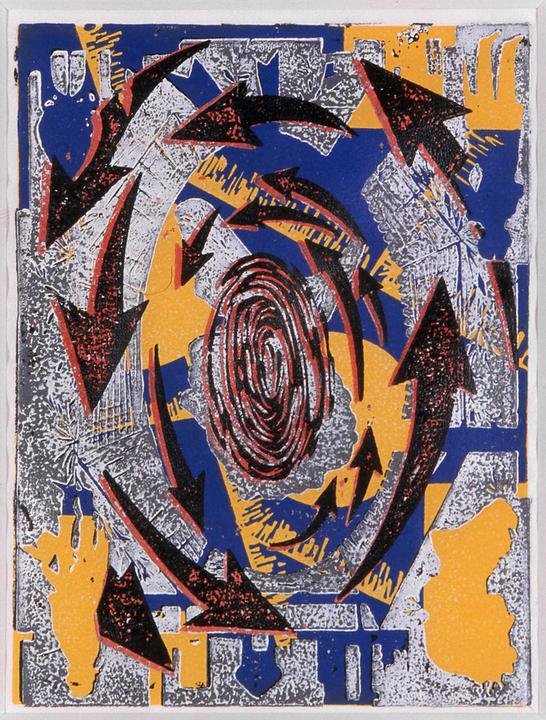 Untitled, 1989 is available on Artspace for $5,000 or as low as $440/month
Energetic, dynamic, and even dizzying, this whirlwind of a print comes from Lari Pittman—a painter known for his bold use of color and textured geometric forms. Pittman has said, "I purposefully orchestrate the work so that you'd have that comfortable laughter when looking at it—it's full-hearted and enjoyable internally—but it's also a laughter linked to nervousness. And that's the laughter I particularly like cultivating, parlor laughter, where there's always the subtext of conversation going on, but everyone is very agreeable."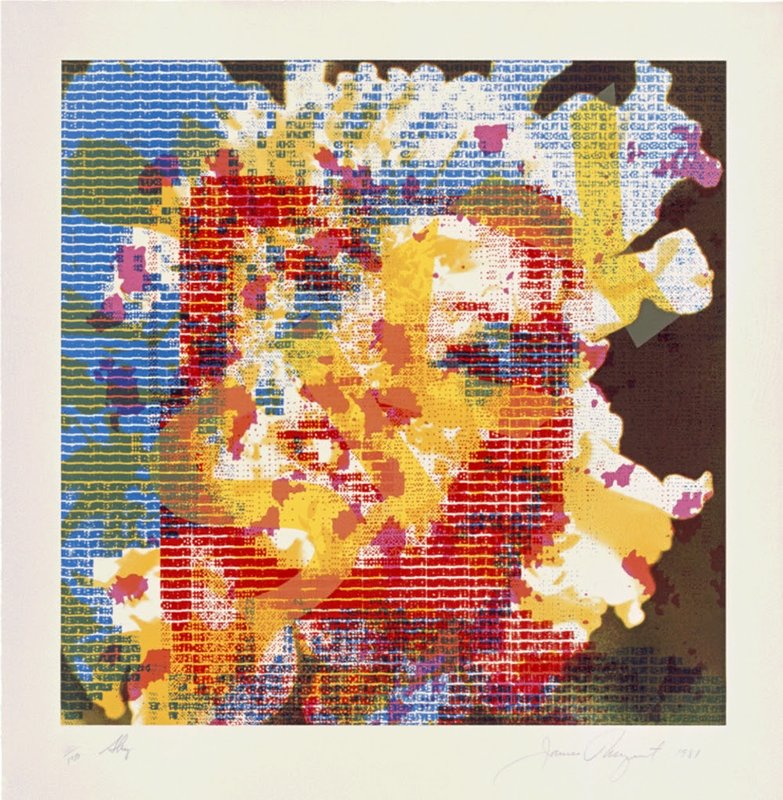 Fly, 1981 is available on Artspace for $2,650 or as low as $233/month
Sadly, we lost a fixture of the Pop Art movement of the '60s earlier this year. James Rosenquist (1933-2017) used his training as a billboard sign painter to make large-scale abstract paintings that created visual narratives of American culture. In 2003, art critic Peter Schjeldahl said of Rosenquist's pop art, "the goal… was to fuse painting aesthetics with the semiotics of media-drenched contemporary reality. The naked efficiency of anti-personal artmaking defines classic Pop. It's as if someone were inviting you to inspect the fist with which he simultaneously punches you." LACMA recently acquired an etching called Hot Lake (1978), the latest of five prints in its collection.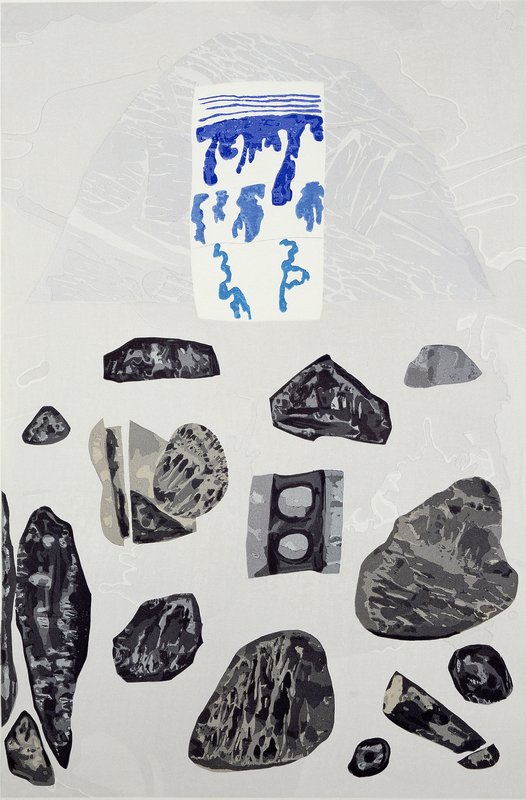 Kyoto, 1987 is available on Artspace for $3,000 or as low as $264/month 
Inspired by early classicism and images of Mediterranean ruins, William Brice makes paintings that gently suggest erotic symbols—like stony phallic shapes and vaginal monoliths—that allude to the body and gender stereotypes. As a teacher at UCLA from the '50s to the '90s, Brice mentored a generation of important artists like Judy Chicago and Charles Garabedian. His influential work is collected by the Los Angeles Museum of Contemporary Art, the Art Institute of Chicago, the Whitney, and most recently, LACMA, which just acquired 34 of his drawings from the early '80s.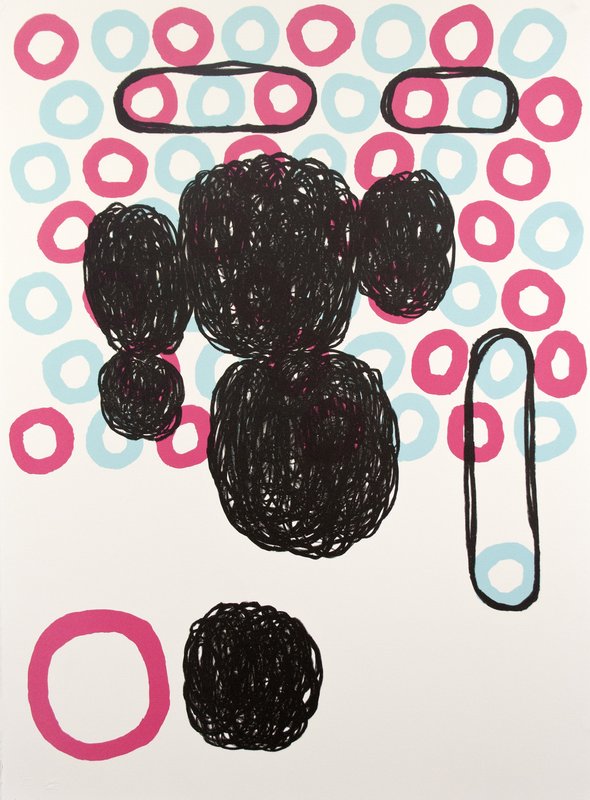 Ball Figured II, 2003 is available on Artspace for $1,500 or $132/month
By greatly enlarging small sketches, Jonathan Lasker's oil paintings use a kind of edited doodling to extend the language of abstraction into new territories. A 1985 painting Highbrow, Lowbrow was just added to LACMA's collection—though his work has graced the vaults of many renowned institutions, like the Whitney, the Hirshhorn, the High Museum, and the Corcoran Gallery of Art in Washington D.C.
RELATED ARTICLE:
8 ARTISTS RECENTLY ACQUIRED BY MOMA TO ADD TO YOUR COLLECTION