4 reasons to collect James Welling's Seafoam:
1. Since the 1970s, photographer James Welling has been a seminal force in testing the boundaries of photography, producing a vast body of work that is endlessly curious about what the medium can do. Reflecting on his critical role in bringing photography into the realm of fine art, Welling told BOMB magazine in 2004, "When I did something with photographs, it was to make a piece, not a picture."
2. In 2014, Welling was a recipient of the Infinity Award given by the International Center of Photography in New York, and in 2016 he received the Julius Shulman Institute Excellence in Photography Award from Woodbury University, California.
3. It's a family affair! The print Seafoam is a still from Welling's sentimental film Seascape, currently on view at David Zwirner. Highly autobiographical, the film itself is an homage to the artist's grandfather, incorporating 16mm footage of the coast of Maine, shot by the senior Welling as a reference for his oil paintings. 85 years later, James Welling colorized the original 16mm film using his grandfather's oil paintings as swatches. To complete the film, Welling's brother composed a soundscape using three accordion tracks and beach pebbles on a large drum.
4. Collected internationally by nearly every major arts institution you could think of (the Metropolitan Museum of Art, the Centre Georges Pompidou, the Kunstmuseum, LACMA… the list is extensive), James Welling photographs offer collectors a critical piece of art history.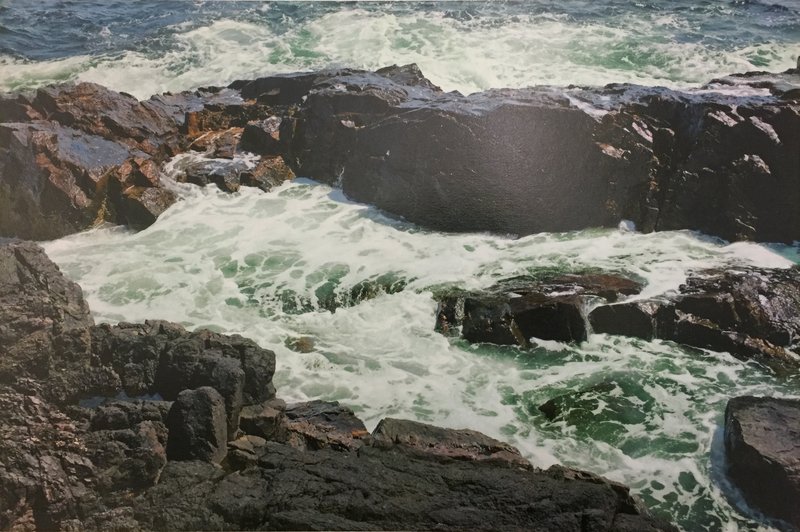 Seafoam is available on Artspace for $750 or as low as $66/mo
[related-works-module]