Four reasons to collect Mel Bochner 's Framed Amazing Art Print :
1. How do you know this print is amazing? Because it says it is—in 19 different ways! Mel Bochner is known for his "Thesaurus Paintings" in which the artist makes brightly colored representations of the mutability of language, depicting lists of synonyms ranging from the eloquent and articulate to the colloquial and vulgar.
2. The sale of this work benefits The Jewish Museum in New York.
3. Mel Bochner was a pioneer of conceptual art in the '60s, and made work that reflected his interest in systems for organizing concepts and in analyzing the institutions that define art. In 1969 he recorded the dimensions of museum walls and doorways and displayed those measurements to full scale in the rooms where they were taken using tape and stencils.
4. Bochner's work has been included in some of the most significant exhibitions of Conceptual art, including the seminal "When Attitudes Become Form" at the Kunsthalle Bern, curated by Harold Szeeman in 1969, and "Information at the Museum of Modern Art" in 1970.
5. Join the following prestigious institutions in collecting the work of Mel Bochner: Los Angeles County Museum of Art; Fogg Art Museum and MIT List Visual Arts Center in Cambridge, MA; Carnegie Museum in Pittsburgh; National Gallery of Art in Washington; MoMA and Whitney Museum of American Art in New York; among others.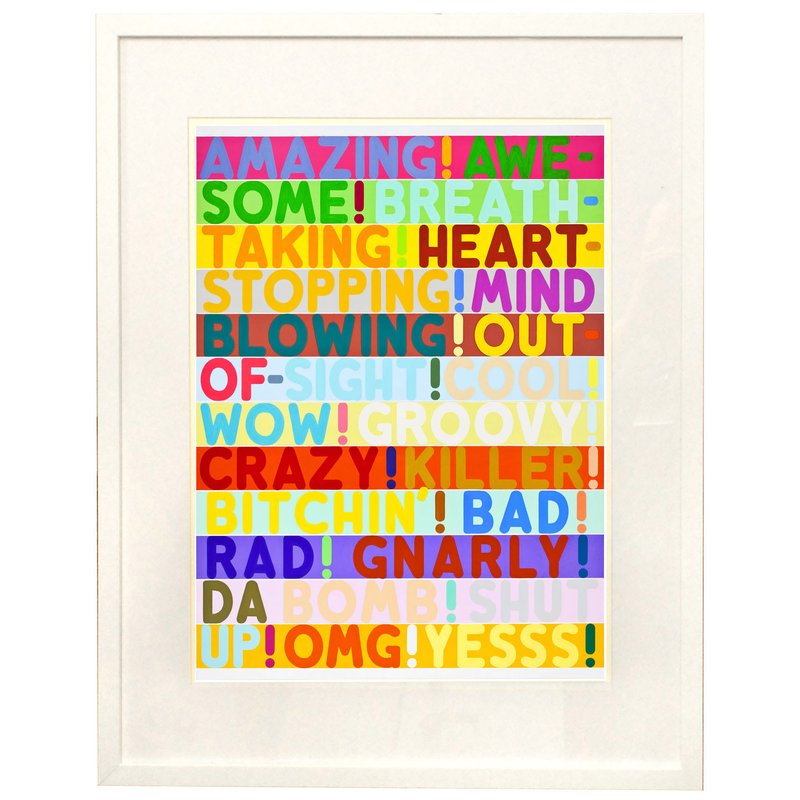 Framed Amazing Art Print (2010) is available on Artspace for $275 or as low as $25/month