Here's everything you need to know about the Canadian artist's hilarious yet formally elegant mini-portraits in his Ringers portfolio.
1. David Altmejd is best known for spectacular museum shows of his sculptural works, which have ranged from gigantic humanoid figures in the process of decay and transformation to complex and highly conceptual vitrine-bound pieces made with string, chain, sequins, and more.
2. The pieces that comprise Ringers represent both a departure from Altmejd's normal approach (these are the first prints the artist has produced) and a reexamination of the subtler themes throughout his body of work, especially his deftly humorous touch and an ongoing fascination with the mutability of identities and forms.
3. Created over the course of a year at Columbia University's LeRoy Neiman Center for Print Studies , these works originate from simple photo portraits of staff, students, and studio assistants that Altmejd flipped upside-down before embellishing them into new compositions—using everything from Photoshop and collage to hand drawings and various printing techniques.
4. In her review of the variable edition in Art in Print , Faye Hirsch writes , "Altmejd is revealing nothing except, perhaps, the reality that we all carry within us for more than one identity… Though playfully intent on asserting artistic liberties, Altmejd here pays tribute to those who facilitated his creation." The result are small and affordable works by an important artist that mix levity and artistic rigor, making for an exceptionally livable evocation of Altmejd's powerful themes. Browse all of the prints here .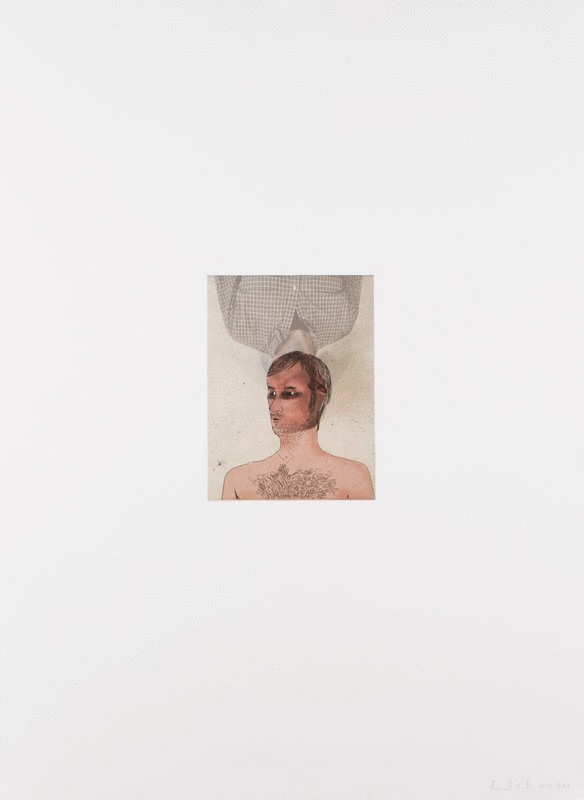 Ringers , 2014
Portfolio of 21, Intaglio with pigmented inkjet, collage, and hand additions