4 reasons to collect the dollar works by Donald and Era Farnsworth:
1. These mixed media works are created on actual $1 bills, a substrate that lends a considerable amount of content—aesthetically and conceptually—to the piece before it's even made into an artwork. The artists use a combination of printmaking, drawing, and painting techniques to render portraits and landscapes over the bill.
2. Married over 30 years, Donald and Era Farnsworth are not only collaborative artists, they also both founded Magnolia Editions, a print studio in Oakland, California, that's worked with artists like Chuck Close, Kiki Smith, Alex Katz, and others.
3. The Farnsworths' collaborative mixed media works "seek to reconcile the majesty of the techniques used in the creation of Eastern and Western religious artwork with a less anthropocentric perspective on nature and the Void."
4. The artists' collaborative tapestry Dharmakaya (2004) was included in the "Missing Peace: Artists Consider the Dalai Lama," a 2006 exhibition of works "inspired by the life and message of the Dalai Lama" that traveled to UCLA's Fowler Museum, the Rubin Museum of Art in New York, the Nobel Museum in Stockholm, Fundacion Canal in Madrid, the Frost Art Museum in Miami, and others.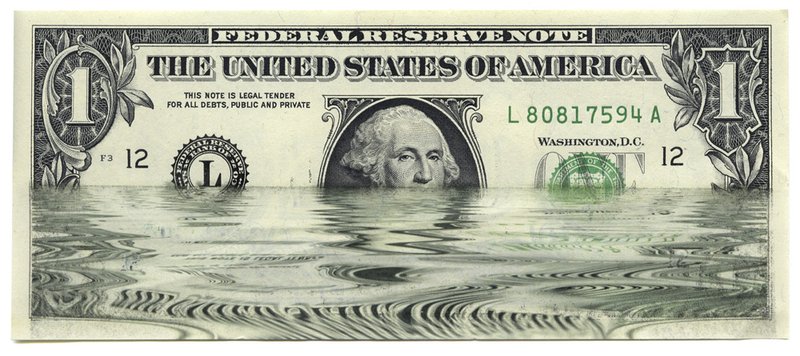 Art Notes: High Water is available for $300. Click to see more options.
[related-works-module]