As with all things Internet, newer is better at the Whitechapel Gallery's current show "Electronic Superhighway" (through May 15), which features 100 digital and pre-digital artworks by 70 artists and works backwards from the present to the mid-1960s "Experiments in Art and Technology" that paired artists like Robert Rauschenberg and Yvonne Rainer with Bell Laboratories. Technology's ever-quickening race to a theoretically apocalyptic finish line makes it hard to appreciate older forms of media art, which can look obsolescent, clunky, metaphorically sepia.
But it's edifying, and fascinating, to see artists of the "Post-Internet" generation, including Jacolby Satterwhite and Hito Steyerl, on a continuum with pioneers of computer art such as Stan VanDerBeek and Nam June Paik (who coined the term "electronic superhighway" back in 1974). Here, in chronological order, are the five works not to miss if you're planning a visit.
NAM JUNE PAIK
Good Morning, Mr. Orwell, 1983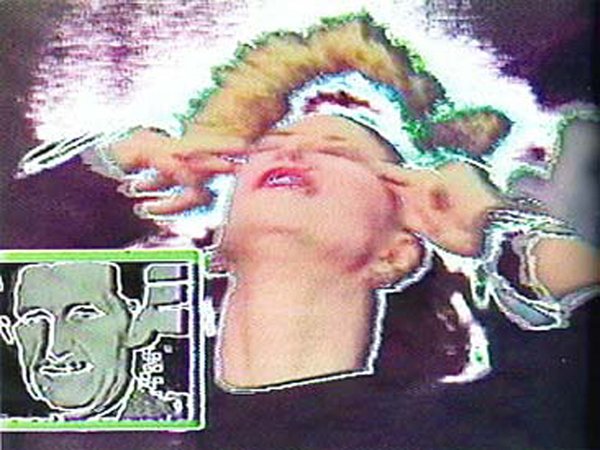 The widely acknowledged founder of video art originally showed this "global disco" TV broadcast live on New Year's Day of 1984. It's become a digital roll call of 1980s trends: John Cage, Merce Cunningham and Allen Ginsberg figure in it, but so do the critically derided (though successful) UK chart act the Thompson Twins. Today, the piece's eye-blitzing fast cuts make it seem like a precursor to the free-for-all, non-hierarchical nature of the internet.

LYNN HERSHMAN LEESON
Lorna, 1979-82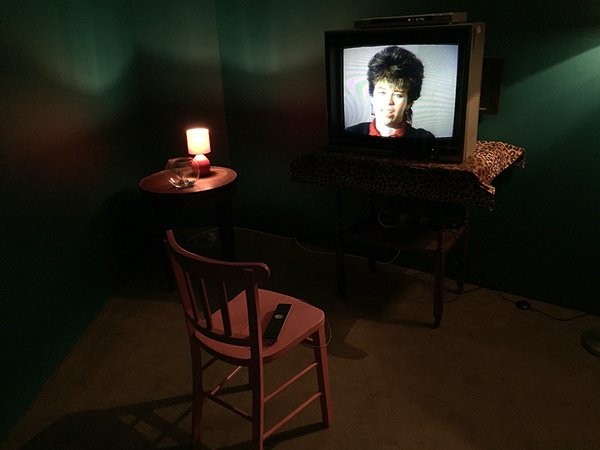 In this installation, you sit in "Lorna's apartment" and watch a TV on which an apparently agoraphobic woman is shown applying makeup and going about her daily tasks. Flip through the channels, and you might even come across her fiddling with a gun. After a while, the experience becomes a little unnerving—you start to wonder if this person, or a representation of her, will come in and blast you away. The piece was originally conceived as a comment on the sanitizing effect of TV. Viewed in this context however, it seems to anticipate the immersive illusions of virtual reality.
CORY ARCANGEL
Snowbunny/Lakes, 2015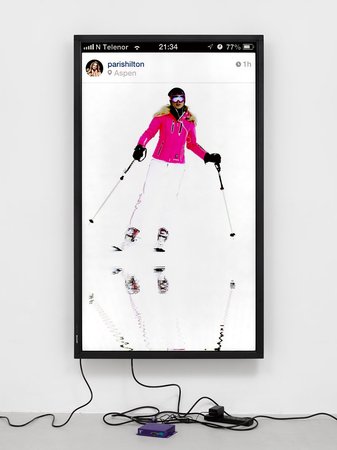 Arcangel has taken on the role of an Internet and computer art historian. For his "Lakes" series he used a Java applet on photos of Paris Hilton, Hilary Clinton and Beyoncé to create a vintage, rippling watery effect. To the digital immigrant it's a reminder of the fuzziness of early computer images; to the digital native though, it has an undeniable Warholian Pop art feel about it.
OLIVER LARIC
Versions (Missile Variations), 2010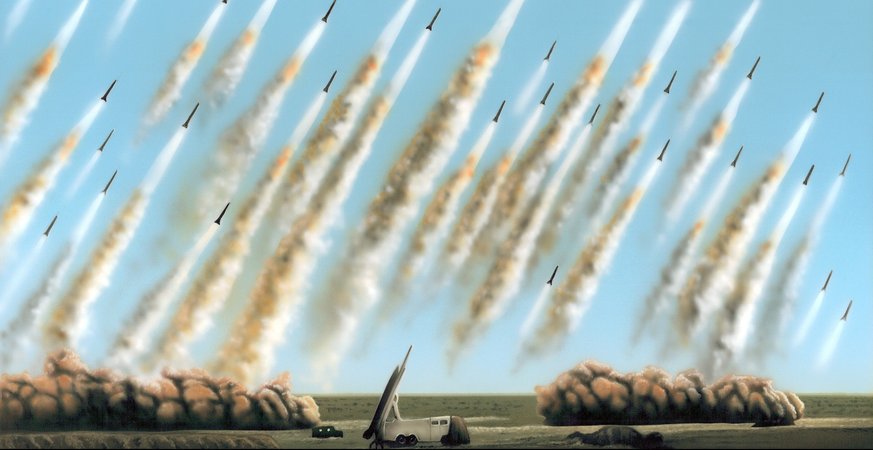 This painting series with a voiceover soundtrack is based on an image, showing four rockets surging into the sky, that was released in 2008 by the Iranian Revolutionary Guard. After the release, photo agencies noticed it was a fake and that one of the rockets was a composite of the other two. A meme was born, and the internet exploded with myriad versions of the picture—some adding more than 40 missiles. Don the headphones that accompany the images, and you'll hear Laric saying that if you google the story now, the images with four and 40 missiles co-exist, leaving new viewers to wonder which—if either—is the "authentic" one.
JACOLBY SATTERWHITE
En Plein Air: Music of Objective Romance, 2015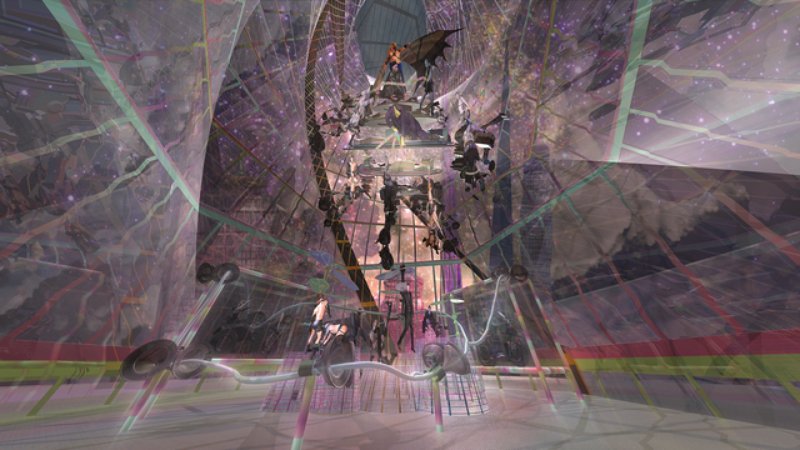 A modern day version of Bosch's Garden of Earthly Delights, Satterwhite's surreal, 3-D-animated tableau surveys various disparate offerings of the internet—including a bit of gay porn and scenes of climate change—and works them into a coherent universe. It's a visual feast that, regardless of your view on its subject matter, is pretty much a state-of-the-art depiction of what it's actually like to be in a dream.