The well-dressed revelers who streamed into the Brooklyn Museum this week for the fifth annual Brooklyn Artists Ball encountered an unusual sight when passing through building's glass revolving doors: life-sized decals of Brooklyn Museum director Arnold Lehman, which twirled along with the visitors in a sort of welcome dance. The decals and the many other pictures of Lehman that spread throughout the museum were a way of honoring the director, whose nearly two-decade-long tenure dramatically reshaped the institution—from adding its distinctive glassed-in façade to overhauling its curatorial departments—and who is retiring this June.
As a result, the occasion had an especially celebratory tenor, and many of the museum's circle of artists rose to the occasion, donating extra-special works to a benefit auction—facilitated by Artspace—in support of the institution. The artist-designed tables that are a trademark of the ball's dinner was also especially exuberant, with contributions by the colorful crochet artist OLEK, Swoon, Dustin Yellin's Pioneer Works, FAILE, Catron & Outlaw, Duke Riley, SITU Studio, and Fernando Mastrangelo.
Below see photos from the evening's festivities.
RELATED LINKS:
Expert Eye: How Arnold Lehman Transformed the Brooklyn Museum From a "Startup" to a Cultural Juggernaut
Expert Eye: Arnold Lehman On The Future Of The Brooklyn Museum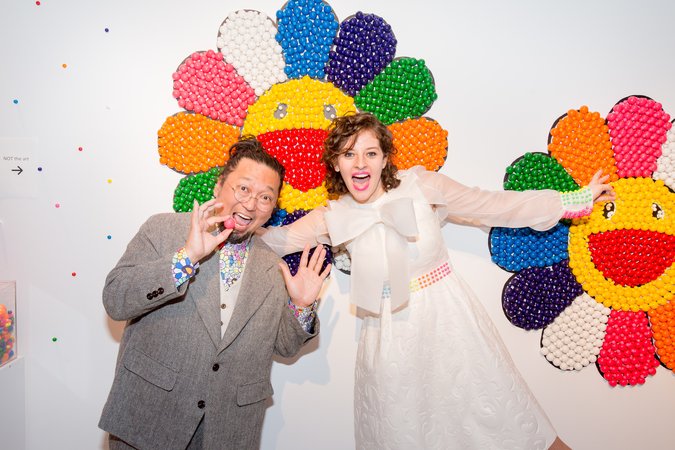 Takashi Murakami and Flour Shop founder Amirah Kassem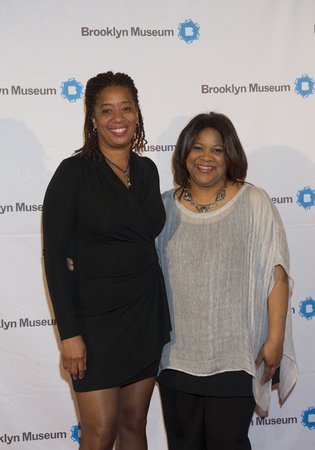 Lisane and Jeanine Basquiat, sisters of Jean-Michel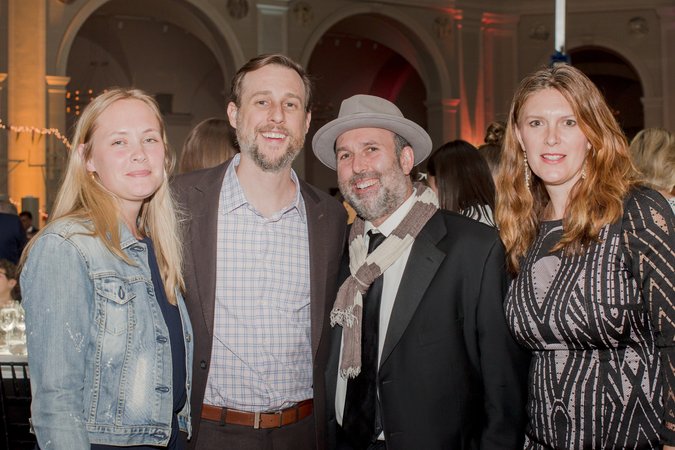 Erica and Patrick Miller of FAILE (left) with Marc and Sara Schiller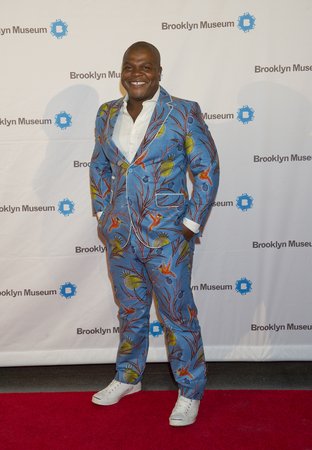 Kehinde Wiley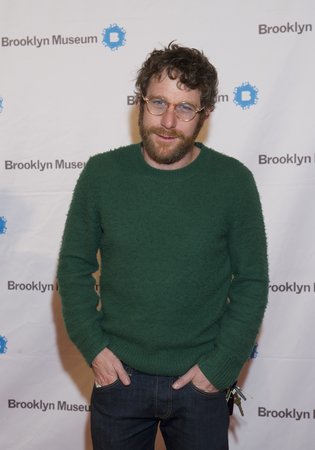 Dustin Yellin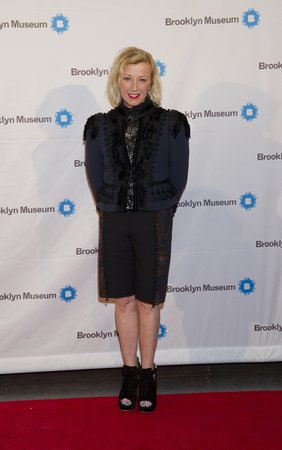 Cindy Sherman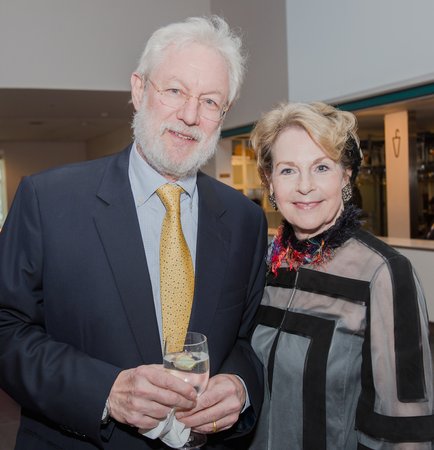 Norman Feinberg and Elizabeth Sackler, patrons of the museum's Elizabeth A. Sackler Center for Feminist Art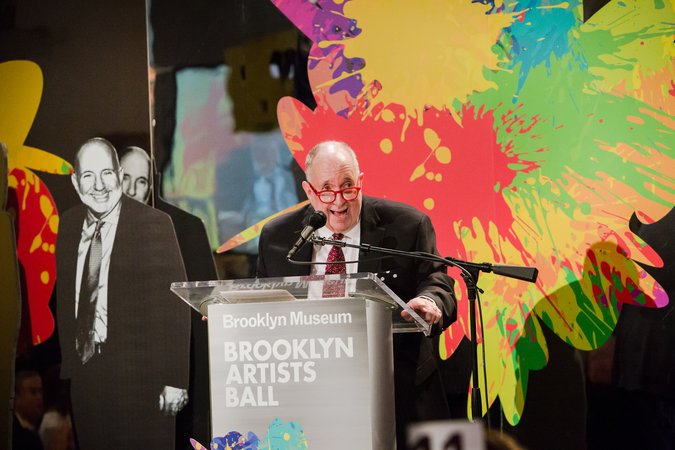 Arnold Lehman addressing the dinner guests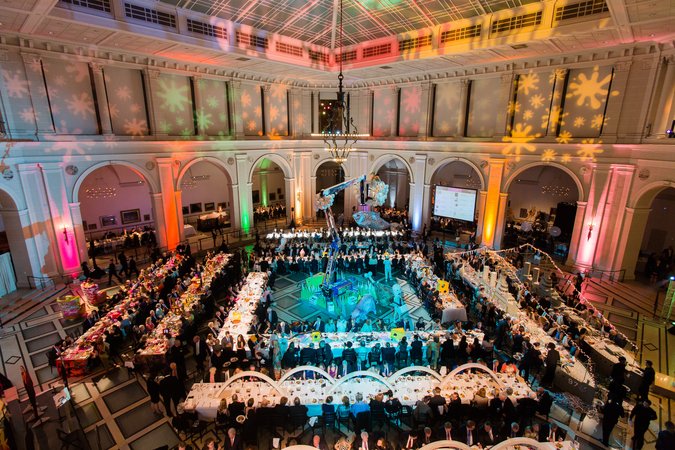 A view of the dinner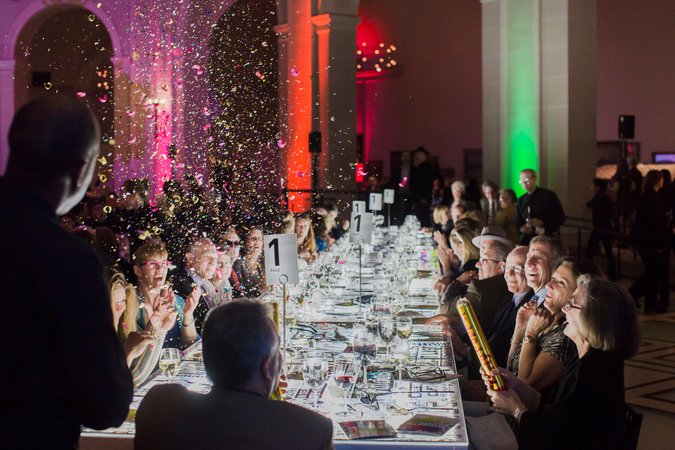 Guests at FAILE's table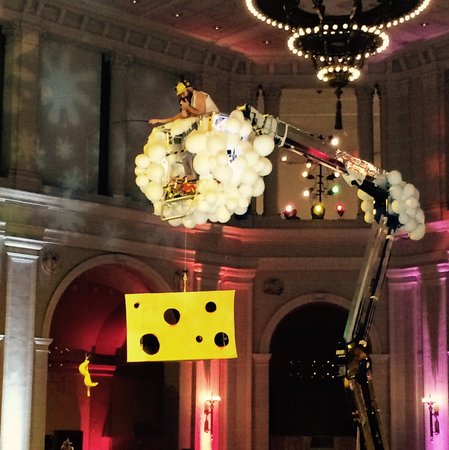 Paul Outlaw dangling a giant cheese above his table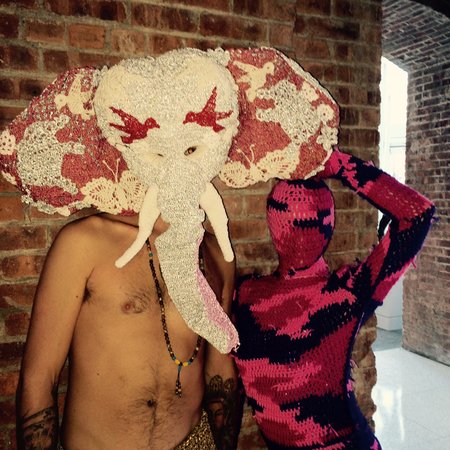 Two of OLEK's whimsical performers