It's no secret that the West Coast has been heating up as a destination for the most exciting new art, with artist communities from Los Angeles down to San Francisco and beyond producing work of pressing urgency and uncommon vigor. From godfathers of the L.A. art scene like Ed Ruscha to rising stars like Liz Craft, these are a few artists from the left coast that you should become acquainted with.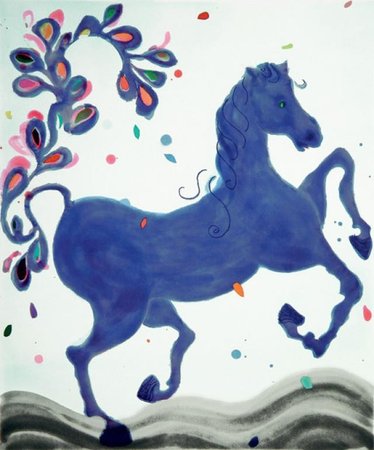 A widely adored painter who was a star of the last Whitney Biennial, Laura Owens is known for building her compositions using a wide variety of painterly techniques, from digitally printed Photoshop brushstrokes to old-fashioned impasto given a steroidal boost.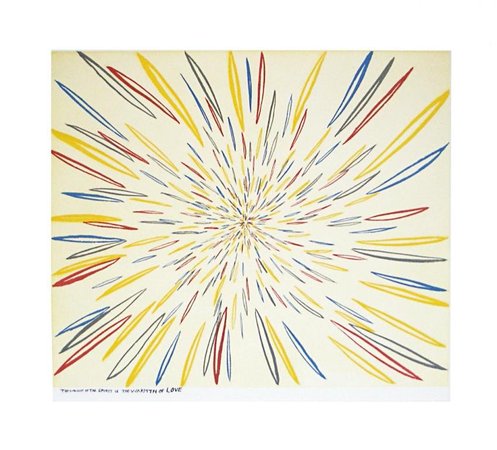 An artist associated with San Francisco's Mission School, Chris Johanson merges the exuberant visual vocabulary of street art with the more formal techniques of studio painting to create fresh and funky works that leap off the wall.
The paradigmatic Los Angeles artist, Ed Ruscha (whose name even rhymes with L.A.) has been picking apart the Hollywood milieu of the City of Quartz for decades, making paintings, prints, and books that borrow from the graphic impact of billboards and screen credits.
Born in Los Angeles, Mark Bradford collages pieces of detritus—found billboards, logos, hairdresser's endpapers—scavenged from the streets of southern California, which together snap into abstracted urban grid paintings and other evocative compositions. 
Spreading political messages across multiple mediums, Andrea Bowers explores topics of immigration, environmental activism, abortion, workers' rights, and sexual and gender discrimination. DREAMERS (above), for instance, doubly evokes the Dream Act—legislation for immigrants who arrived in the United States as minors—and her particular brand of radical idealism. 
Both documentary and conceptual in style, the photographs of Catherine Opie record communities, from political gatherings to transgendered women and men to high school football players, all distinct subcultures of contemporary America.  
Combining the 19th-centruy tradition of the Arts and Crafts Movement with industrial trinkets, the Los Angeles-born artist Liz Craft makes leery and cheery talisman, from wizards and gnomes to clowns and couches, mashed up with Egyptian sarcophagi and Mad magazine-style satire.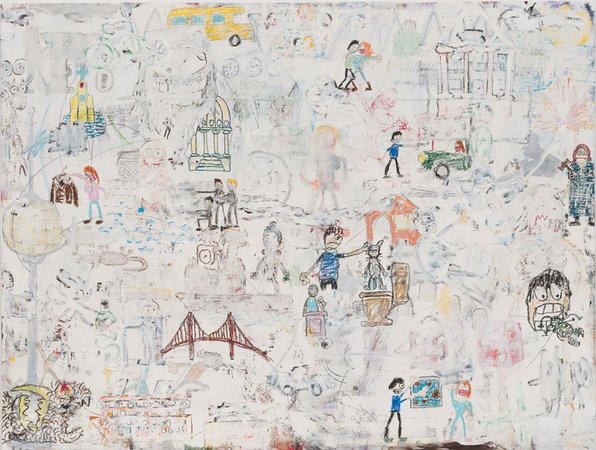 Something of a cross between Cy Twombly, Jean-Michel Basquiat, and a doodling kindergartner, Jay Stuckey exhibits a range of emotions and characters across his canvases, from a loving couple holding hands to a character dangling a cat over a toilet.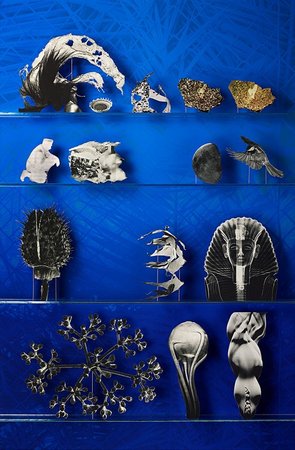 San Francisco-based artist Matt Lipps makes hybrid photosculptures, rephotographing a hodgepodge of old photo magazine clippings and snapshots on a three-dimensional stage. Lipps told Artspace, "When thinking about the metaphor of photographs as being either 'windows" or "mirrors,' I think my work is so much about the surface of the photographic façade that it allows and denies both in an interesting way."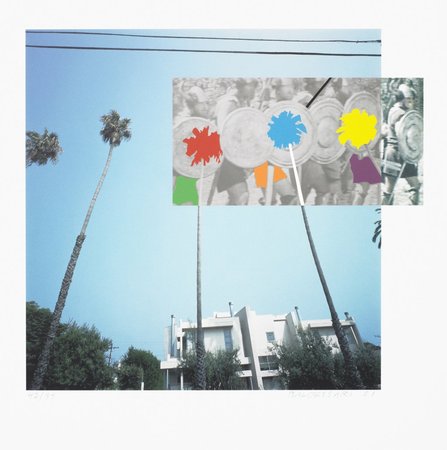 A godfather of conceptual art, John Baldessari burned all of his paintings in 1970 was reborn a very different artist. His influence cannot be overstated—throughout the West Coast, and around the world. Joseph Kosuth called him "Papa," acknowledging his pioneering place in the history of conceptual art.