If you've ever caught yourself wishing you could enjoy the magic and drama of the art world from the comfort of your own home, look no further. New Yorkers have recently been treated to a crop of new documentary films showing across town that feature close looks at contemporary artists. Some of these movies follow artist outsiders as they attempt to infiltrate the art world while, at the same time, revolting against its conventions, pretentions, and exclusive tendencies. Others examine major well-known figures, from stock characters of 1960s Modernism including Minimalist Sol LeWittand ardent feminist Carolee Schneemann to the international figure Ai Weiwei and his fiercely restrained living conditions under house arrest in Beijing (whose work is currently the subject of a major retrospective at the Brooklyn Museum). Here's our quick roundup of these new-and-recently-released documentary films, all of which open backstage views onto artists' lives and work. 
"TELOS: The Fantastic World of Eugene Tssui" (2014)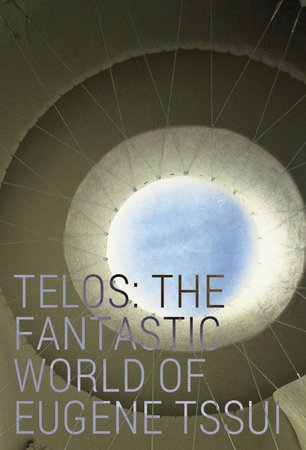 SYNOPSIS: Kooky architect struggles to be recognized for his environmental architectural plans.
QUOTE: "We don't want to have buildings that are strange and look out of place… Why?"
THINK: "An Inconvenient Truth" meets "Space Jam"
ABOUT: Director Kyung Lee met the futurist architect Eugene Tssui at a conference on the environment, where he was presenting his work… while wearing a flowing cape. Lee knew she had found a subject—and true character—for a film. Like a comic book superhero, Tssui speaks about how his organic architectural vision can save the world, countering the destructive tendencies of our species. The film goes on to document the exotic plans of this modern-day Buckminster Fuller—or else total quack (the film keeps us guessing)—as he gains a small following in an American mountain town. 
"Llyn Foulkes One Man Band" (2013)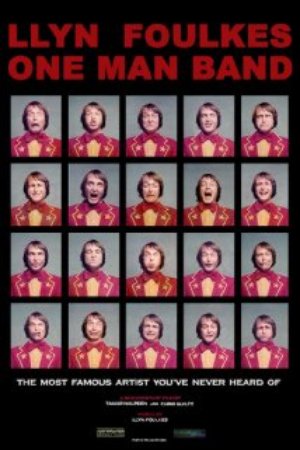 SYNOPSIS: Irreverent septuagenarian painter and musician Llyn Foulkes is having a comeback, which will culminate in a New York exhibition (Foulkes's New Museum survey of 2013)—if only he can make himself stop revising his work. 
QUOTE: "I can't just finish it. The only way it's finished is when they take it away from me."
THINK: "About Schmidt" meets "Amadeus" 
ABOUT: Perhaps a comfort for the perseverating editor, artist, or writer amongst us, this documentary covers seven years in the life of the artist who can't stop amending and editing his artwork. Foulkes is in his 70s and came to fame with 1950s and '60s West coast Pop, playing a Seussian one-man-band instrument of his own invention. As he prepares for a new show in New York, we are treated to his cantankerous antics and amusing scuffles with the art world.
"Ai Weiwei: The Fake Case" (2013)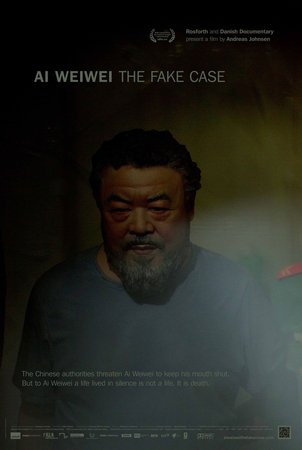 SYNOPSIS: The unflinching camera follows the Chinese dissident through the Kafkaesque maze of modern-day Chinese politics during the period of his house arrest in 2011.
QUOTE: "It's a fake case. It's a fake case about a Fake Company. But the Fake Company is a real company. The fake case is a real case but it's fake, it's fabricated."
THINK: "The Trial" meets "The Fugitive"  
ABOUT: "The Fake Case" picks up where Alison Klayman's film "Ai Weiwei: Never Sorry" left off. The Chinese government has become increasingly antagonistic towards the artists and accuses his company of tax violations. As a result, Ai is housebound and robbed of his passport. The camera records trailing police, phone tapping, and prying reporters, and displays just how deeply the state has insinuated itself into the life of the artist. 
"Breaking the Frame" (2014)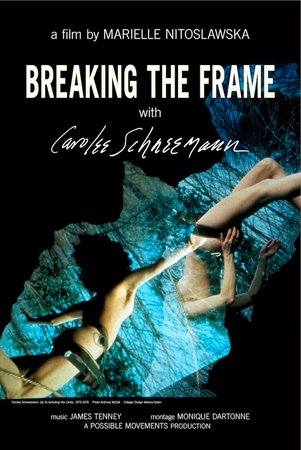 SYNOPSIS: Carolee Schneemann is a bad ass.
QUOTE: "The taboos about contact and touching were very basic and pervasive when I started."
THINK: "Girls" meets "Nymphomaniac"
ABOUT: Carolee Schneemann, the pioneering artist who charted the course for the likes of Marina Abramovic, Cindy Sherman, and Tracey Emin, is paid her due by filmmaker Marielle Nitoslawska in this documentary. Elliptical in its account—and sometimes narrated in a literal whisper—the documentary rhymes with the sensual quality of Schneeman's own body of work, which is framed as revelatory. Nitoslawska occassionally splices excerpts of Schneemann's films into her own, creating a delightful mingling between the old and new, an homage of one female filmmaker to another.
"Sol LeWitt" (2014)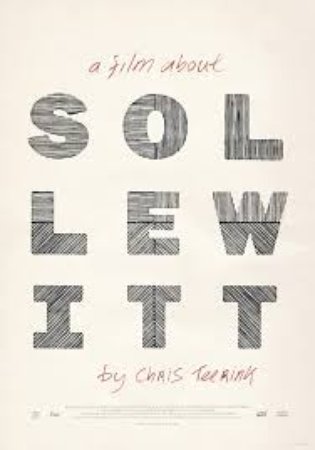 SYNOPSIS: A look at the process of one of the greatest artists of the 20th century.
QUOTE: "I don't want to be an art personality."
THINK: "A Beautiful Mind" meets academic criticism
ABOUT: Hostile to celebrity, Sol LeWitt avoided cultivating any kind of cult of personality around his art throughout his life, which ended in 2007. Director Chris Teerinks respects this wish in the new documentary about the Minimalist artist. At the film's center is LeWitt's installation of "Wall Drawing 801: Spiral" in the Netherlands' Bonnefantemuseum, opening a lucid window onto the artist's meticulous process and thinking that undercuts customary experiences of visual consumption and commodification. 
"Fritz" (2014)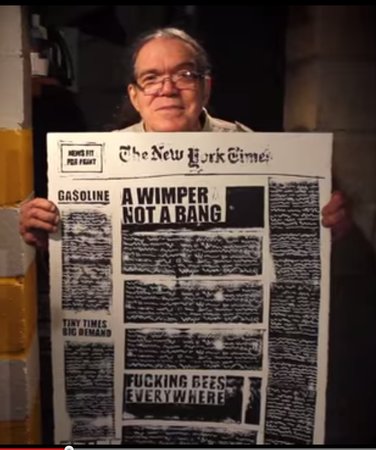 SYNOPSIS: Filmmakers cast a light on a painter who's gone on working for four decades, though remains unacknowledged by the art community.
QUOTE: "I struggled and I felt invisible."
THINK: "How to Make it in America" and "Forrest Gump"
ABOUT: Fritz came to New York in 1977 to become a painter. Almost 40 years later, he paints, but has never gained any traction in the art world. Hearing-impaired, with an injured back, and short on luck, Fritz is a failed artist incapable of navigating the lowercase 'p' politics of the art world. But now with his personal story of loss at the center of this new documentary series, made by Benjamin Gonyo and Michael Martinez, about the exclusionary nature of the art world, maybe he can climb his way up. 
"Sign Painters" (2014)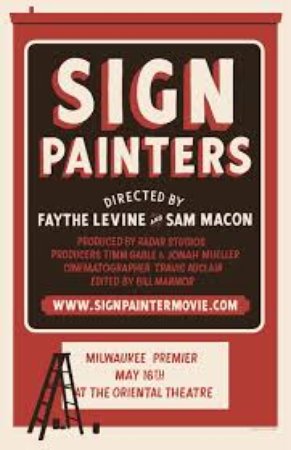 SYNOPSIS: The lost craft of sign painting is memorialized.
QUOTE: "You could make that brush do anything you wanted to."
THINK: "The Commitments" meets "Her"
ABOUT: Filmmakers Faythe Levine and Sam Macon introduce us to a generation of sign painters as they reflect upon the loss of their craft in an increasingly technological society. In doing so, they trace the growing breach between art and information. Former sign painter Ed Ruscha says the movie's "engaging telling of this important American story should have good legs."