Between our phones, computers, and televisions, screens have become fixtures of the domestic landscape. But although our devices are designed to be sleek and streamlined while we use them, they become eye-sores when not in use: black rectangular voids that in carefully composed rooms, become an interior designer's nightmare.
So, it's not surprising that the world's largest supplier of televisions, Samsung, teamed up with designer Yves Behar to figure out how to produce a television that would not only blend into its surroundings when not in use, but also make collecting and displaying art a breeze.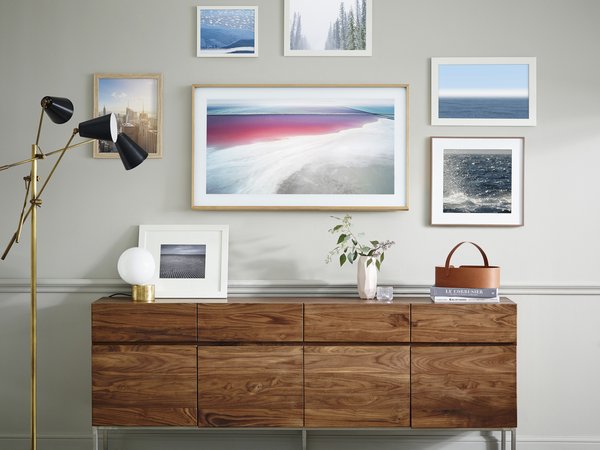 Called The Frame, the television can switch to 'Art Mode' when not in use to display a pre-loaded library of more than 100 artworks, curated from partners like Artspace. Users can also subscribe to Samsung's "Art Store" to access a growing library of artworks from a variety of established and emerging artists and galleries.
The Frame "integrates art and technology with a purpose," a Samsung representative tells Artspace. "Whether it's turned on, turned off or switched to 'Art Mode,' The Frame is meant to be on display, rather than hidden from plain view."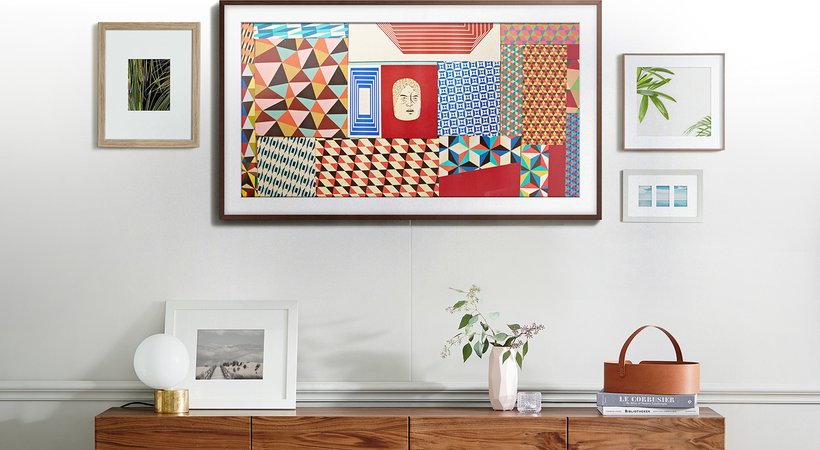 The Frame isn't just a television with a fancy screensaver, though. It has interchangeable bezel frames the come in white, beige and walnut, and a brightness sensor that allows on-screen content to adjust to ambient light levels to appear as natural as possible (while also being energy efficient.) And with a no-gap wall mount and "Invisible Connection" cable, The Frame sits flush with the wall and with virtually invisible cords—making The Frame even more desirable to gallery/museums, collectors, and design-enthusiasts alike.
"Similar to what you might see in an upscale art gallery, it can beautify any space and has the potential to be placed in the living room, bedroom or even above the mantel," says a Samsung representative.

You can buy The Frame in two different sizes—55" ($1,999) or 65" ($2,799)—right here on Artspace. And when you get it, be sure to browse Artspace's curated collection of artwork-on-demand.
[related-works-module]