This week I was in Paris for the FIAC, which was the occasion for the Calder Foundation to present our newly minted collection of plates with Bernardaud, the storied porcelain maker of Limoges.
We also celebrated the 25th anniversary of our Atelier Calder residency program operating out of my grandfather's studio and home in Saché with a vernissage of 2013 Calder Prize laureate Darren Bader's work at the Brownstone Foundation. As usual, Darren didn't disappoint with his ingenious orchestration of a performance of Satie's Trois Gnossiennes, in the midst of works involving bagpipes, popcorn kernels, feature films, the numbers 10 through 13, some objects, two pairs of parentheses, songs, faces, shower curtains, a pun, and a cucumber.
Although none of his works work made it into my top five, one of my true loves (among many others) is Francis Picabia. In the midst of a busy FIAC week, I attended the launch of volume one of the Picabia catalogue raisonné. Thanks to a wonderful chance encounter, I had the great fortune of being invited to visit Picabia's studio in the house where he was born and died.
1.
André Masson
Mélancolie du Minotaure (1938)
Dessin à la plume et encre sur papier
Natalie Seroussi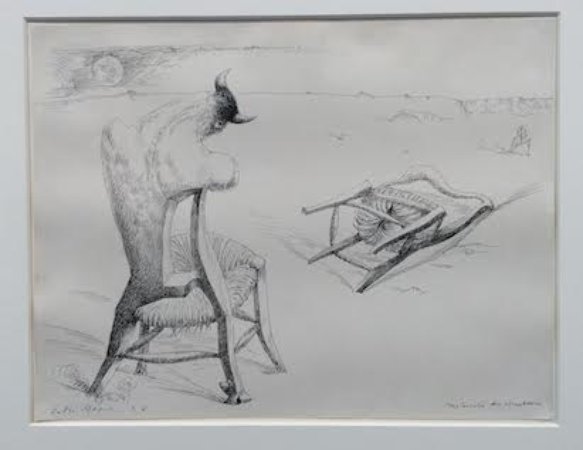 Near and dear to my heart is the great artist André Masson, who inexplicably has never been honored with a retrospective at the Centre Pompidou. This rather large drawing in his signature style is of the finest caliber, displaying his unmistakable penmanship and constantly curious perversion.
2.
Hans Bellmer
Study for "A Sade" (1960-1961)
Pencil on paper
Ubu Gallery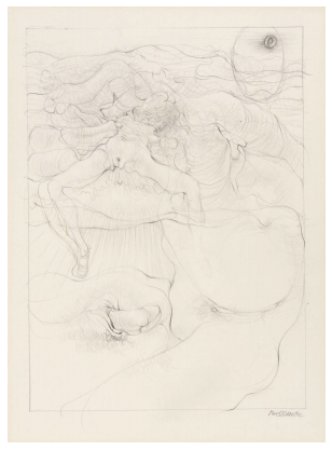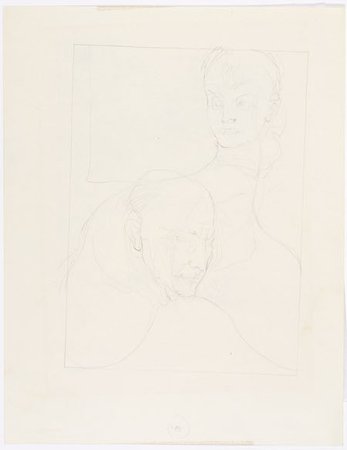 There were some handsome Bellmers at the fair, and some better than my pick, but Study for "A Sade" really made me wince when I came upon it. If you get a chance, ask the dealer to show you the other side [second picture above].
3.
Kirsten Pieroth
Le Tour du monde en 40 jours (2007)
paperback edition cut in half
Galleria Franco Noero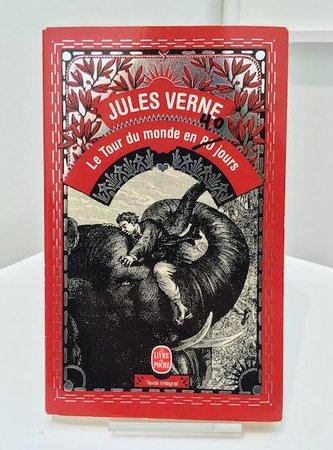 Franco Noero's near-solo booth presentation of work by Kirsten Pieroth was my great discovery of the fair. Her works are more than just smart ideas (but are also smart ideas). I especially liked her Le Tour du monde en 40 jours, with its spine cut in half to include only the first 40 days of Verne's masterpiece. I learned the second 40 days constitutes another work by the artist and is also available. In reviewing the artist's other works, my favorite was a piece consisting of two letters. The first is an eviction notice that the artist received from a lawyer named Bottger; she then looked all over Berlin for another lawyer with same last name to represent her, and presents the response as the second part of the dyptique, Bottger vs Bottger.
4.
Man Ray
Untitled (1959)
Original rayogram
Galerie 1900-2000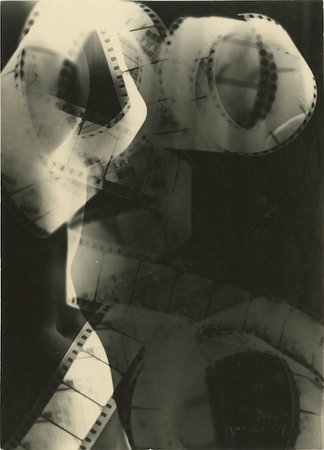 I can't help but choose this unique rayogram from Man Ray for my top five. His images always exemplify the essential beauty that is the nature of photography, from its creamiest tones to its richest silver blacks. I kept trying to figure out the significance of the motion picture frames from which he made the image.
5.
Evelyne Axell
Le Homard amoureux (The Amorous Lobster) (1967)
Broadway 1602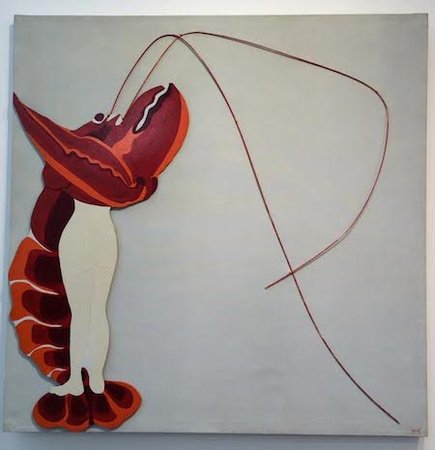 I rarely visit an art fair without discovering a piece of art history previously unknown to me. At FIAC, I was delighted to encounter a work by Evelyne Axell, a female Belgian Pop artist. Broadway 1602 shared with me some catalogues depicting the artist's full career and I was intrigued by her obsession with her own image, with many of her works constituting stylized, gender-emphasizing self-portraits.