If you survived Armory Week, you're probably better equipped now more than ever to know a good deal when you see one. So, you probably don't need us to explain why these "steals" are great deals, or why these "splurges" are worth every penny—but, we're doing it anyway.
STEAL
DAVID SHRIGLEY
Like Drugs or Good Food, 2006
Unique work, ink on paper
Price: $6,000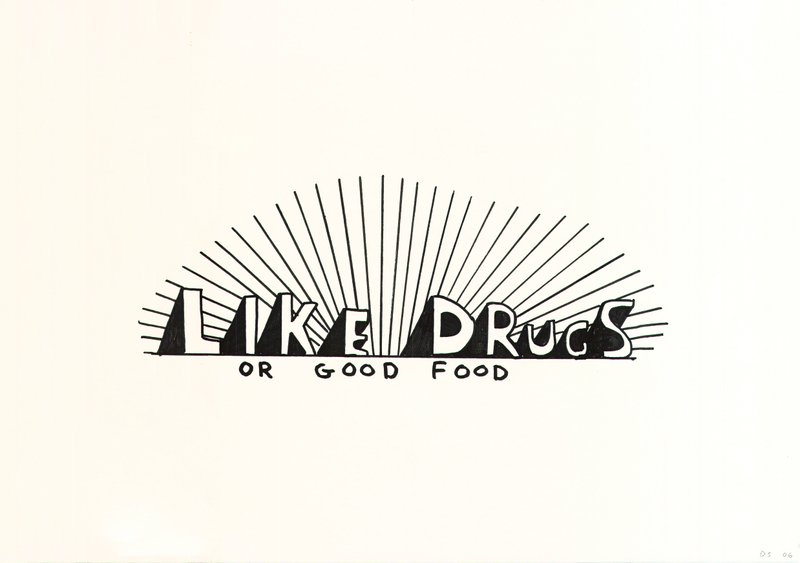 Like drugs or good food? (That's a trick question—we already know the answer is "yes.") It's no wonder David Shrigley is one of our most popular artists—his mordantly hilarious drawings seem like the musings of an uncannily wise child observing the adult world with nuance and wit. Regardless of which kinds of "herbs" you prefer, this unique work on paper is a steal for just $6,000.
SPLURGE
JENNY HOLZER
IF YOU AREN'T POLITICAL YOUR PERSONAL LIFE SHOULD BE EXEMPLARY, 1988
Sculpture, steel plaque
Price: $32,500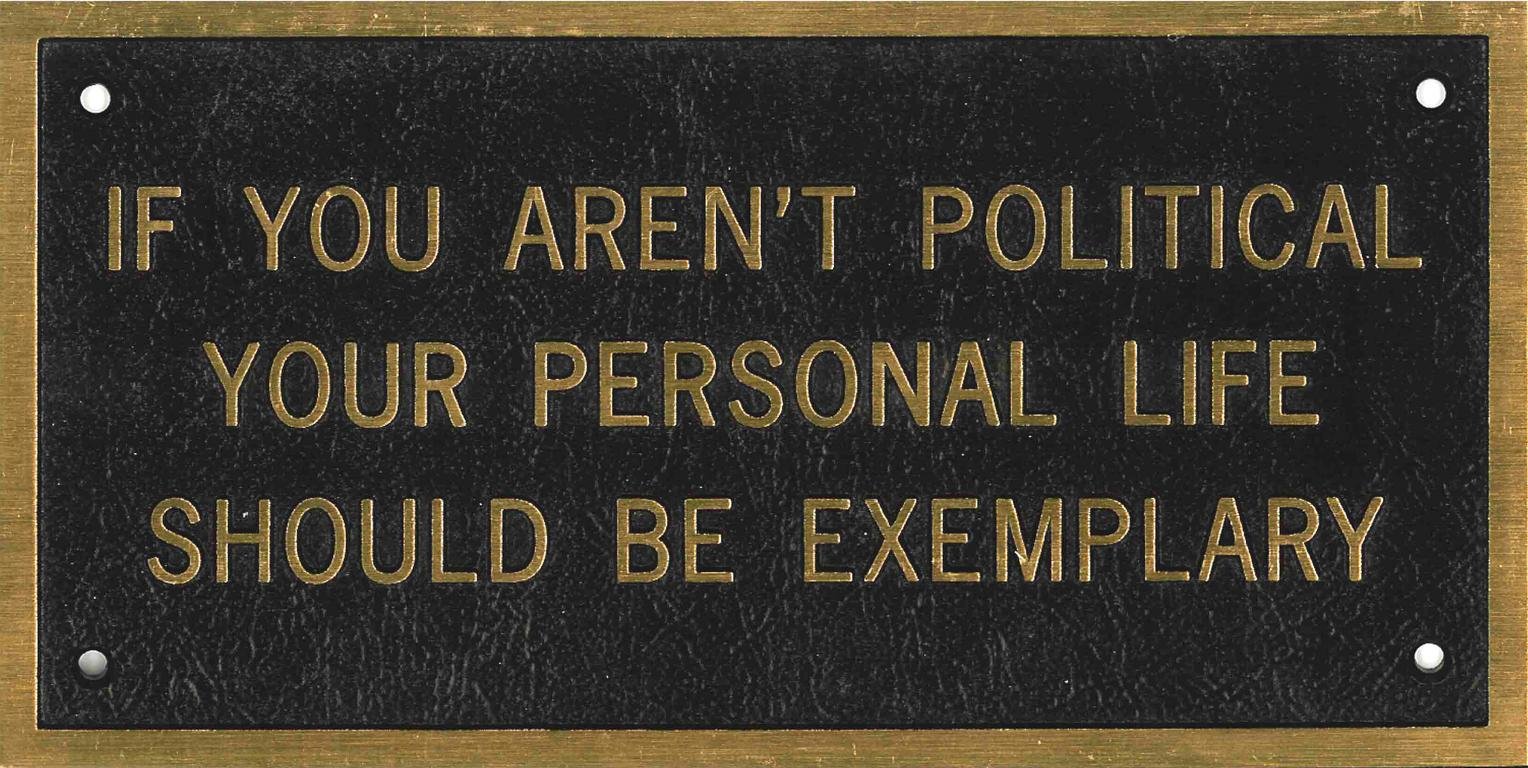 With IF YOU AREN'T POLITICAL YOUR PERSONAL LIFE SHOULD BE EXEMPLARY, Jenny Holzer goads her viewer to consider whether or not they're are "political," a question that many of us have been thinking a lot about since the election of the U.S.'s 45th president. Holzer's Truisms—statements and aphorisms presented in a variety of contexts and media, perhaps the artist's best known body of work—make the political personal; she doesn't necessarily beat you over the head with a divisive political stance, but instead asks the viewer to evaluate their own relationships to politics, sexuality, violence, oppression, feminism, and human rights. So, are you political?
STEAL
CARROLL DUNHAM
Untitled, 2006
Print, four-color etching with aquatint
Price: $1,200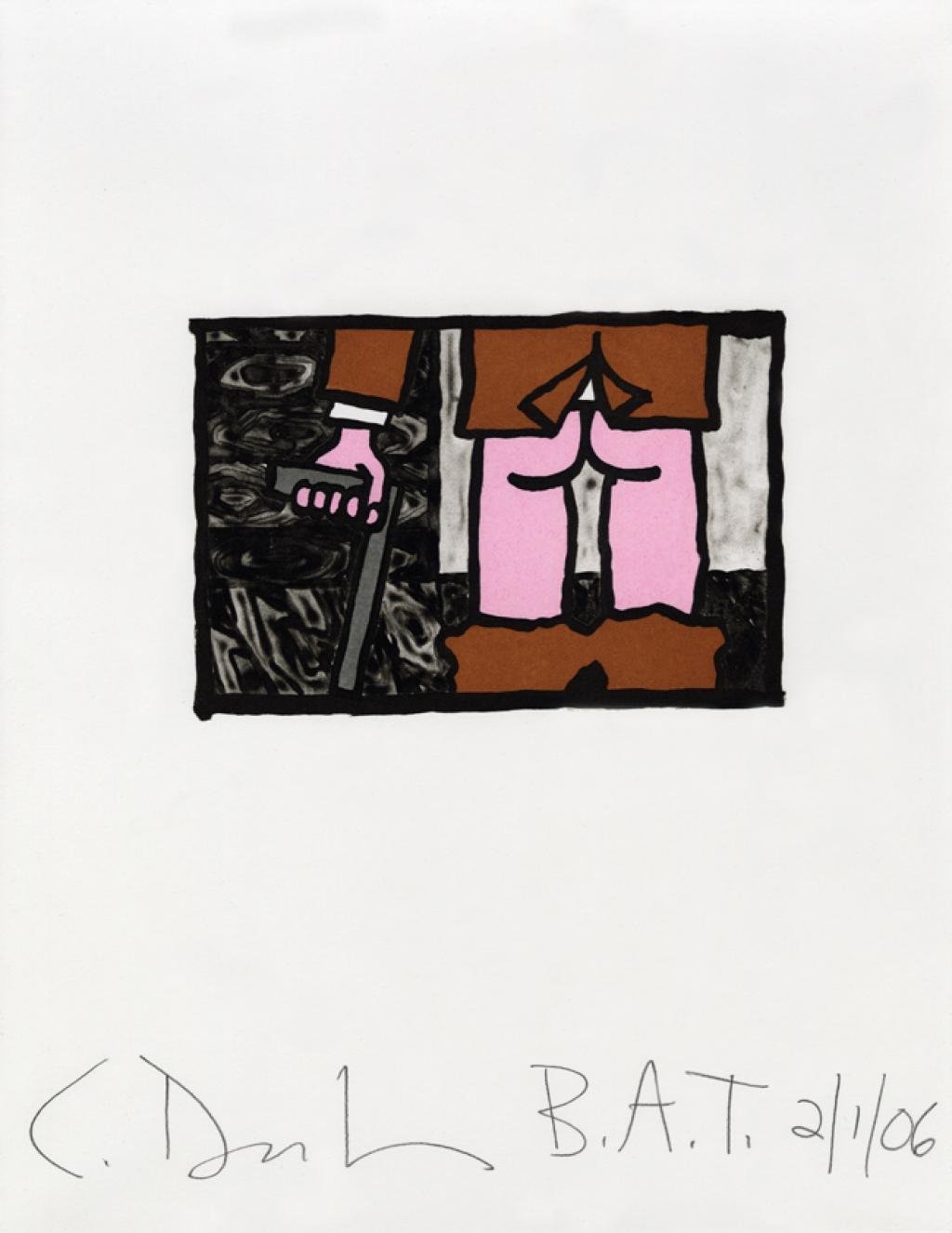 A $1,200 etching by Carroll Dunham is surely a steal—and there are no buts about it. From the artist known for his playful and cartoonish approach to often dark, sexual, and violent subject matter, this untitled print is characteristic of the artist's work from this time period. So if you're looking for something "cheeky" and sophisticated, we have the tuckus for you.
SPLURGE
JEFF KOONS
Puppy Vase, 1998
Sculpture, white glazed porcelain
Price: $15,000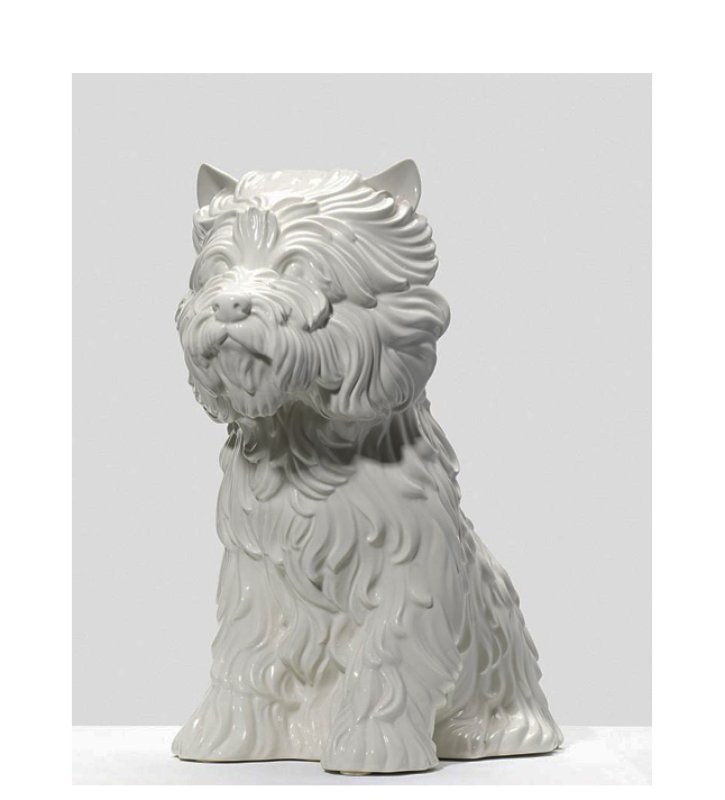 What's more charming than a vase full of fresh cut flowers? A puppy vase full of fresh cut flowers, that's what.  In 1992, Jeff Koons exhibited a Godzilla-sized West Highland terrier carpeted in over 17,000 fresh flowers, referencing the predilections of the elite—formal topiary gardens and dog breeding—and the masses—chia pets and cutesy Hallmark greeting cards.  The outdoor sculpture, installed at the Guggenheim Museum Bilbao, was such a hit that the artist designed a pint-sized version: the puppy vase. 
STEAL
LORNA SIMPSON
IS, 1991
Photograph, toned gelatin silver print
Price: $480 (reduced from $650 due to minor water damage on top left side)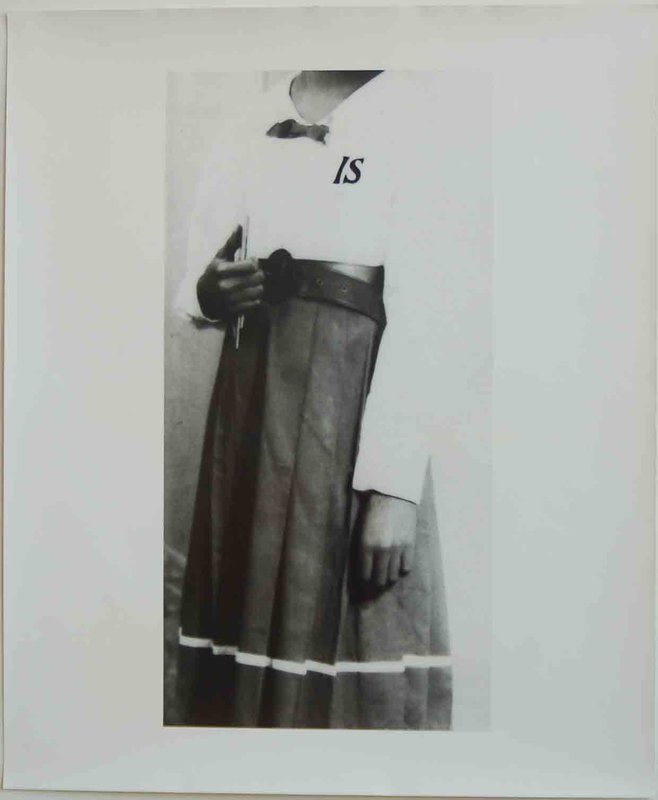 IS  is lovely, is it not? Tackling African-American identity and its intersection with gender, race, and politics, Lorna Simpson was the first African-American woman to show in the Venice Biennale (in 1993) and to have a solo exhibition in the Projects series of the Museum of Modern Art. In this particular print, the figure wears women's clothing yet the initials on her blouse, which spell "IS," are genderless. As is typical of Simpson's tightly composed pictures, IS's subject is cropped without a head making the result an ambitious and timeless portrait that for $480 is a steal of a steal.
SPLURGE
AL HELD
60-184, 1960
Unique drawing, India ink on paper
Price: $18,000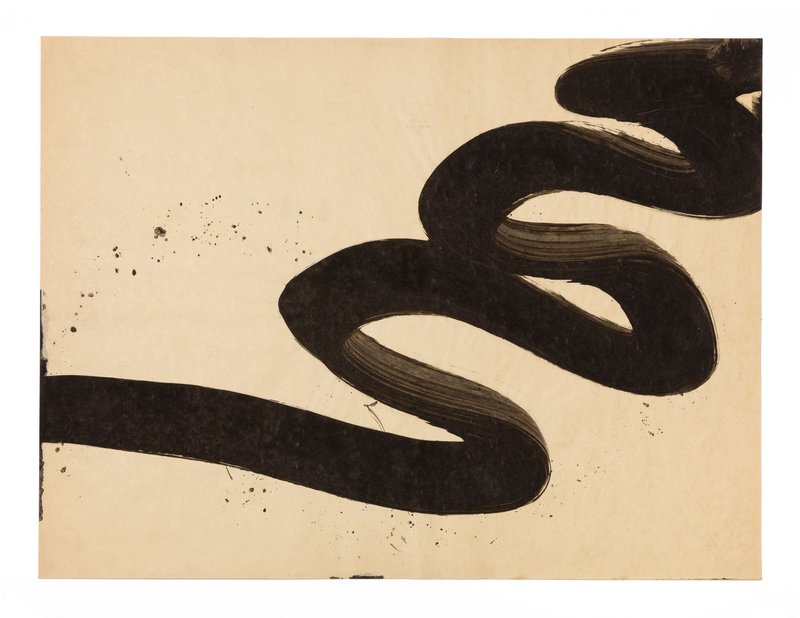 This unique, one-of-a-kind work may be one of Al Held's earliest explorations of Abstract Expressionism. During this time period, the artist (who's shown in the most prestigious of institutions like The Whitey, Guggenheim, LACMA, MoMA, Documenta, and Philadelphia's ICA) made gestural drawings using India ink on paper, before eventually rejecting critic Clement Greenberg's insistence on flatness, beginning to incorporate space and volume into his canvases—a gutsy a move for an artist of his time.