The 2016 Taipei Biennial opens this week—great news for art-loving gourmands with a travel budget. Known for its amalgamation of its cultural traditions and cosmopolitan progressiveness, Taiwan's capital city is a unique blend of Chinese, Japanese, and Southeast Asian cultures. Dining out is an important part of the Taiwanese culture, and the eateries here boasts this same unique cultural diversity, taking cues from the island-nation's neighbors, and from around the world. While you're in town for the Biennial, be sure to try these five must-eat spots excerpted from Phaidon's Wallpaper* City Guide: Taipei.
RAW
301 Le Qun 3rd Road, T 8501 5800, www.raw.com.tw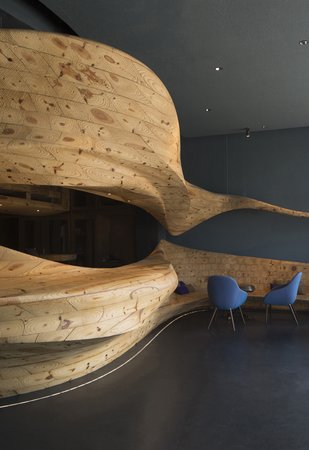 Photo credit: Bobby Ho
Taiwan-born chef André Chiang found success in Singapore with Restaurant André, and in Paris with Porte 12, before returning to Taipei to open Raw in 2014. The interior, by Singapore-based firm Weijenberg, features undulating wooden sculptural elements and custom-made furniture—cutlery and menus are hidden within drawers in the table. The cutting-edge design creates a fitting setting for Chiang's bistronomy-style cuisine, which gives an experimental bent to traditional dishes. The concise set menu highlights Raw's engagement with micro-seasonal local produce, and might include cobia fish with daikon, citrus and sago, and cod with charred cabbage and soubise. Book well in advance. 
SHOUN RYUGIN
5th floor, 301 Le Qun 3rd Road, T 8501 5808, www.nihonryori-ryugin.com.tw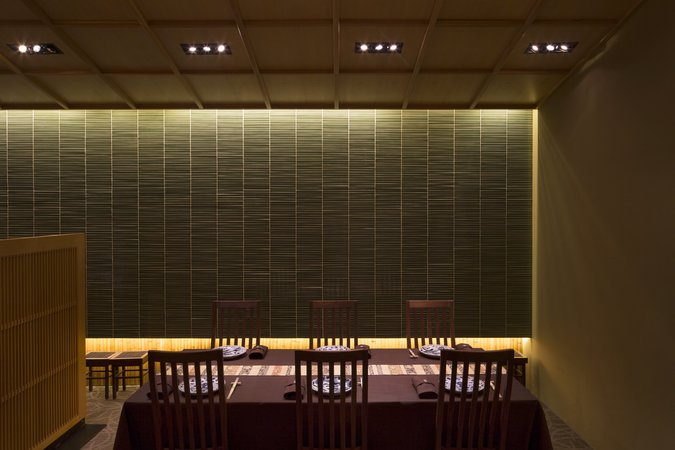 Photo credit: Bobby Ho
An outpost of the three-Michelin-starred Tokyo restaurant RyuGin, Shoun RyuGin opened in late 2014. The concise, seasonal menus are created by chef and founder Seiji Yamamoto (known for his hamo eel soup, for which he sourced a CT scan of the fish's anatomy in order to successfully negotiate the thousands of tiny bones in its body) and executed with aplomb by Ryohei Hieda, formally of Benu in San Francisco. Everything is driven by market availability; dishes might include clam soup with wood ear mushrooms and basil, niawabi (simmered abalone) or deep-fried sea urchin wrapped in nori. Ten Nen Sha, which also designed the Roppongi flagship, has conceived an elegant space serving just 36 at a time. Dinner only.
MUME
28 Siwei Road, T 2700 0901, www.mume.tw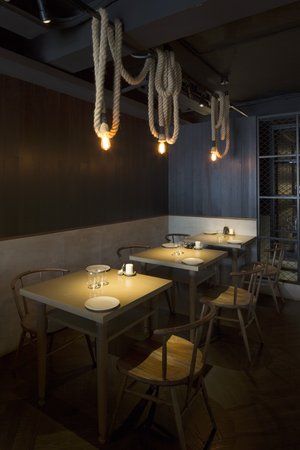 Photo credit: Bobby Ho
Hong Kong-born chef Richie Lin's team at Mume, named after Taiwan's signature plum flower, has a collective experience that stretches from Noma in Copenhagen to Quay in Sydney and Per Se in New York. Lin's dishes make full use of the island's diverse produce—cherry radish, tuberose, ice plant and nasturtium, as well as local favorites such as duck heart and Chinese bacon—and are prepared using methods inspired by New Nordic Cuisine, including drying, pickling, fermenting, and smoking. The minimal, industrial-style interior by Capella features grey tones, wood, metal, rope, and low lighting—providing a stylish backdrop for the arty plating. A tasting menu is served for up to 12 in the private dining room. Dinner only. 
SHI-YANG
7, Lane 350, Xiwan Road, sec 3, T 2646 2266, www.shi-yang.com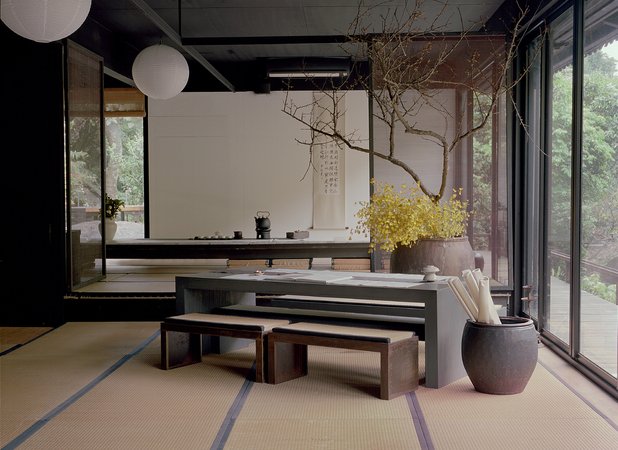 Photo credit: Ben Murphy
In 1996, architect Lin Bin-hui opened Shi-Yang restaurant on the slopes of Yangming Mountain, before moving it to the Taipei suburb of Xizhi City in 2009. Diners sit on tatami mats, or on benches around long wooden tables. Meals come in prix-fixe menus of 10 courses; the soups are phenomenal. 
CHUO YIN SHI
14, Alley 5, Lane 107, Fuxing South Road, sec 1, T 8773 9001, www.taihubrewing.com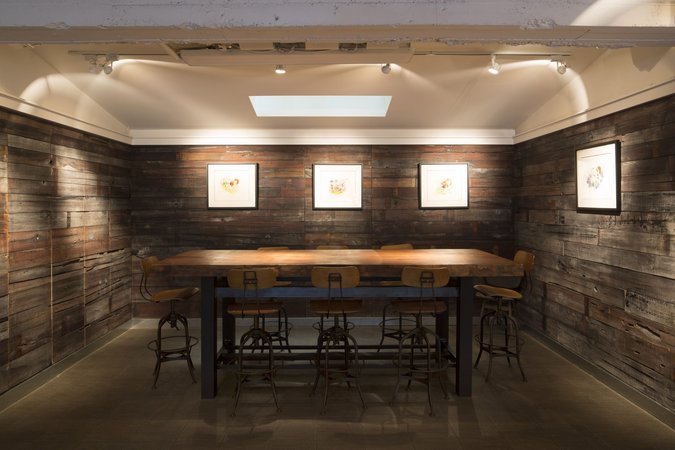 Photo credit: Bobby Ho
A pioneer of the craft beer movement in Taipei, Chuo Yin Shi translates as The Tasting Room, and attracts both the hip crowd and the smart suits. A blackboard displays a rotating weekly list of 20 local and international labels, all of which are served on draught—the taps, pipes, and gauges serve as the main design feature, amid an interior of recycled wood and exposed brick. Sample the Wabi-Sabi Japan Pale Ale, or a local tipple from the established 55th Street, or Chuo Yin Shi's fledgling house brand, Taihu. Soak up the alcohol with luwei—spicy braised snacks, such as duck wings. The venue doubles up as a display space for promising artists from across the island, including illustrator Jessica Lee, who created the bar's logo. 
[related-works-module]