Hometown
Bordeaux, France
Lives and Works
New York, NY
Education
University of Oxford, Oxford, England
Representing Galleries
Metro Pictures, New York
Spruth Magers, London / Berlin
Art:Concept, Paris, France
Monitor, Rome, Italy

The multimedia artist Alexandre Singh concocts artistic situations that intermingle the forces of logic and the occult—via collage, video, texts, performance, and installation—to question the ways in which we acquire knowledge and understand the world.

Since 2008, the artist has been presenting his work in the format of academic lectures as part of Assembly Instructions, a performative series consisting of hour-long talks on such topics as childhood memories, dreams, Jewish mysticism, and TV soap operas. Singh illustrates these lectures with a multitude of collages that he connects by drawing dotted lines between them, by hand, on the wall. One collage might present photos of Carrie Bradshaw overlapped with images of Alexander Pushkin; another might show a series of falling dominoes with the word "cause" on the first and "effect" on each thereafter.

The patterns of cause and effect are central in Singh's object-centric work, as unexpected connections are made between disparate events, people, and places, exposing the fanciful array of possibilities that exist within logic-driven association. Singh has had solo exhibitions at the Palais de Tokyo in Paris and White Columns in New York, as well as group shows at MoMA PS1, the New Museum, SculptureCenter, and other venues. The Drawing Center will present the artist's first North American museum exhibition, The Pledge, from January 17 to March 13, 2013.
Click here to read our interview with Alexandre Singh on spinning comedy into performance art.
Works Available for Purchase
Articles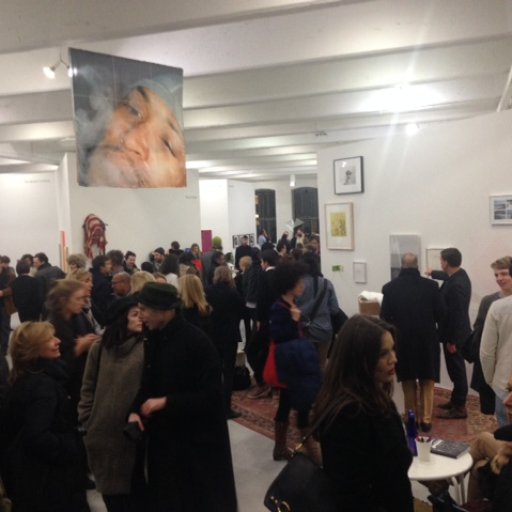 Artists to Watch From the Independent Art Fair