Lives and Works
Brooklyn, NY
Education
MFA, Tyler School of Art, Temple University, Philadelphia, PA, 1998
BFA, Kansas City Art Institute, Kansas City, MO, 1991
Permanent Collection
Museo de Arte de Ponce, Ponce, Puerto Rico
Representing Galleries
CRG Gallery, New York, NY
Monya Rowe Gallery, Saint Augustine, FL
Angela Dufresne's paintings exuberantly weave imagery, narrative, paint, and visceral pleasure. She refers to the work as examples of non-paranoid, porous ways of being in the world. Delivered with absurdity, affection, and feminist vibrato, Dufresne presents figurative articulations that feverously emerge out of the paint. Humorous, giddy, vulnerable, non-heroic, perverse, her figures revel in their destabilized relationship to their environments. Her subjects are neither man nor nature, form or formless, but allow for both to coexist in their lack of selfhood and their openness to absorb, fuse with, metabolize the world around them. In cinematic dissolves they conjure up the centrality, the ontology of humanity, as challenged. Deft in techniques of revision, erasure, overlay and addition, Dufresne deploys empathy and humor with equal parts skill and sensitivity in a commitment to painting's ability to present, transgress, and reconfigure experience and representation.
She has had solo exhibitions at the Hammer Museum in Los Angeles and Macalester College in Minneapolis. Her work has been included in group exhibitions at institutions such as P.S.1 Contemporary Art Center in New York, The National Academy of Arts and Letters in New York, RISD Museum in Providence, Kemper Museum in Kansas City, Brooklyn Academy of Music in New York, University of Richmond Museum, and The Aldridge Contemporary Art Museum in Ridgefield.
Courtesy of CRG Gallery
Works Available for Purchase
Articles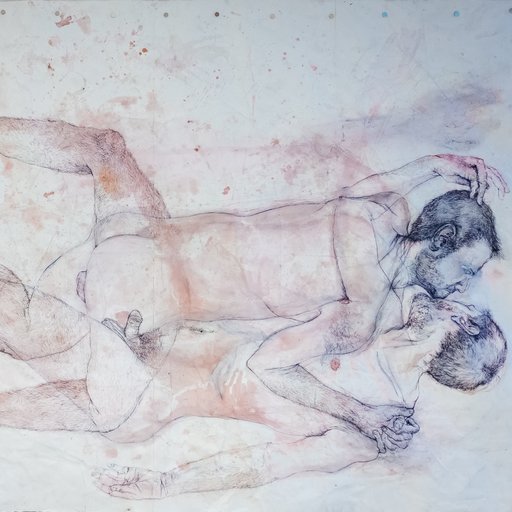 8 Stand-Out Artists at SPRING/BREAK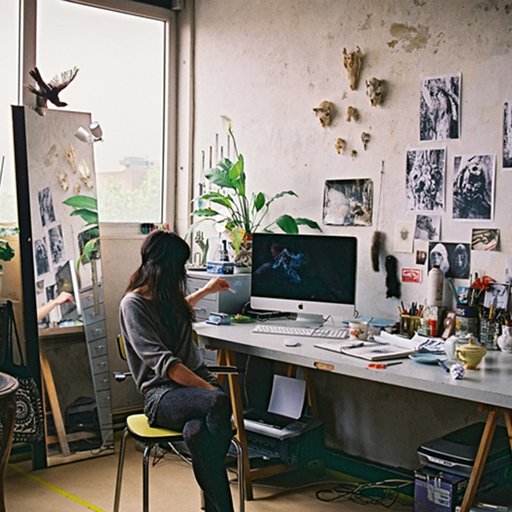 The 7 Best MFA Painting Programs in the U.S.