Hometown
Urmston, England
Lives and Works
London, England
Permanent Collection
Guggenheim Museum, New York, NY
Miami Art Museum, Miami, FL
University of Texas, Dallas, TX
Museum of Modern Art, New York, NY
Metropolitan Museum of Art, New York, NY
Museum of Fine Arts, Houston, TX
Phoenix Art Museum, Phoenix, AZ
Henry Art Museum, Seattle, WA
Dallas Museum of Art, Dallas, TX
Victoria & Albert Museum, London, England
High Museum, Atlanta, GA
Museum of Fine Arts, Boston, MA
Museum of Modern Art, San Francisco, CA
Representing Galleries
Danziger Gallery, New York, NY
Riflemaker, London, England
Jackson Fine Art, Atlanta, GA
British artist Christopher Bucklow creates paintings, drawings, and photographs that often depict abstracted images of the human body—portraying it as a three-dimensional physical entity and an immaterial, enigmatic aura. This thematic sensibility is evident in Bucklow's series Guest, in which he continues to innovate with photography both conceptually and technically. Using a pinhole camera, Bucklow creates luminous silhouettes of the male and female body, which are depicted against a black background, resulting in bodily shapes that are bright, transparent, and glowing. Bucklow will only photograph a "Guest" if he has dreamt about them, explaining that these bodies represent sub-selves and that "one's friends are psychologically significant mirrors of ones own interior."

Bucklow's work has been exhibited worldwide at institutions such as the Museum of Modern Art, the Musée d'Art Moderne de la Ville de Paris, the Victoria & Albert Museum, and the Institute of Contemporary Art in London, among many others.

Works Available for Purchase
Articles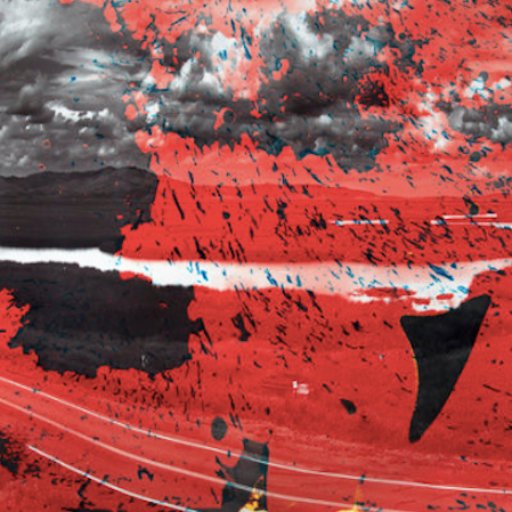 What Does Photography Even Mean Anymore, Really?