Lives and Works
London, England
Education
Fine Art, St Martin's School of Art, 1952
Fine Art, Royal College of Art, 1955
Permanent Collection
Tate Britain, London
UK Walker Art Center, Minneapolis, Minnesota
Courtauld Gallery, London, UK
Fitzwilliam Museum, Cambridge, UK
MoMA, New York, New York
Los Angeles County Museum, Los Angeles, California
Scottish National Gallery of Modern Art, Edinburgh, Scotland
Israel Museum, Jerusalem, Israel
British Museum, London, UK
Metropolitan Museum of Art, New York, New York
Museo Rufino Tamayo, Mexico City, Mexico
Victoria and Albert Museum, London, UK
Yale Center for British Art, New Haven, Connecticut
The Saatchi Gallery, London, UK
Museo Thyssen-Bornemisza, Madrid, Spain
Cleveland Museum of Art, Cleveland, Ohio
Representing Galleries
Marlborough Fine Art, London, UK
Hailed as a national treasure in Britain, Frank Auerbach has inhabited a studio there since the 1950s, painting daily with relentless dedication and focus. Born in Berlin, he was escorted to Southampton by a family friend in 1939 to escape Nazi persecution. He took art classes at London's Borough Polytechnic with schoolmate Leon Kossoff and was taught by David Bomberg, a painter well-versed in abstracting and stretching the human form. Auerbach's early works bear the mark of his teacher—thick impasto illustrates the tension between subject and surface. With hints of Cubism and Expressionism, Auerbach went on to scrape, erase, and repaint the flat "window to the world" until it encapsulated the reality of his sitters. His portraits consist primarily of three subjects: his friend Estella Olive West ("E.O.W"), Juliet Yardley Mills ("JYM") and his wife Julia Auerbach. He took on the responsibility as an artist to organize chaos, and did so efficiently by focusing on the ebbs and flows of his limited subject matter. This impulse is also prevalent in the copious landscapes he painted of sites in and around London. He sought to render the raw energy of his city with honesty, to give the viewer the experience of being in the world.
Auerbach is highly collected and continues to show regularly. He was collected by English peers including Lucien Freud, and continues to be highly revered among the likes of Francis Bacon, RB Kitaj, and Leon Kossoff. In 1986 he represented Britain at the Venice Biennale and shared the Gold Lion with Sigmar Polke. Those works toured to the Kunstverein Hamburg, Museum Folkwang in Essen, Germany, and the Reina Sofia in Madrid. He has also shown at the Van Gogh Museum in Amsterdam, National Gallery London, Rijksmuseum in Amsterdam, and the Royal Academy in London. In 2001, Auerbach was the subject of a documentary entitled Frank Auerbach: To the Studio, directed by Hannah Rothschild and screened on BBC 2.
There are currently no works by this artist.
Follow
Frank Auerbach
to get alerts when new works are added!
Articles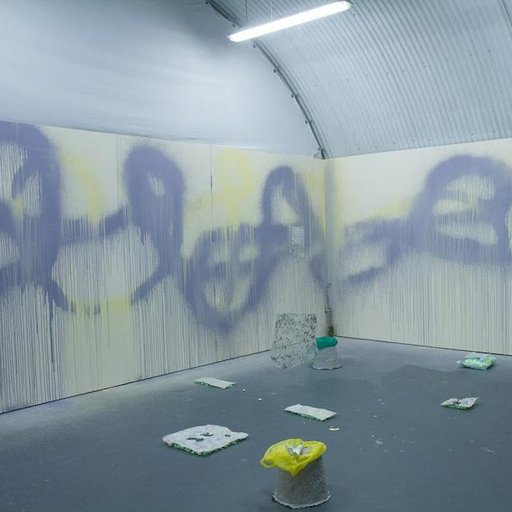 9 Galleries Redefining London's Art Scene