Hometown
Chicago, Illinois
Lives and Works
Galisteo, New Mexico
Education
BA, University of Minnesota, Minneapolis, MA, 1967
Permanent Collection
Metropolitan Museum of Art, New York
Museum of Modern Art, New York
Walker Art Center, Minneapolis
Brooklyn Museum, Brooklyn, NY
National Museum of Women in the Arts, Washington, D.C.
Art Institute of Chicago, Chicago,
Phoenix Art Museum, Phoenix, Arizona
New Mexico Museum of Art, Santa Fe
Wadsworth Atheneum, Hartford
Representing Galleries
Alexander Gray Associates, New York
Harmony Hammond is an artist, art writer and independent curator who lives and works in Galisteo, New Mexico. Considered a pioneer of feminist art, she lectures, writes and publishes extensively on painting, feminist art, lesbian art, and the cultural representation of "difference." In 1969, she moved to Manhattan, where she was a co-founder of A.I.R., the first women's cooperative art gallery in New York (1972) and Heresies: A Feminist Publication on Art & Politics (1976). In 1984, she moved to New Mexico. As Professor of Art, she taught painting, combined media and interdisciplinary graduate critique seminars at the University of Arizona for seventeen years (1989-2006). In 2013, the College Art Association honored her with the Distinguished Feminist Award.
Hammond has had over 40 solo exhibitions and her work has been shown internationally in venues such as the New Museum, New York, National Academy Museum, New York, Whitney Museum, New You and White Columns, New York, Brooklyn Museum, Brooklyn, Bronx Museum, New York, P.S. 1 MoMA Contemporary Art Center, Long Island City, Queens, the Museum of Contemporary Art, Los Angeles, the Hammer Museum, Los Angeles, the National Museum of Women in the Arts, Washington, D.C., Walker Art Center, Minneapolis, among many others. She has received fellowships from the John Simon Guggenheim, Adolph and Esther Gottlieb, Joan Mitchell, Andrea Frank, Puffin, and Pollock-Krasner Foundations,Art Matters, the New York State Council on the Arts, and the National Endowment for the Arts. Hammond's book Wrappings: Essays on Feminism, Art and the Martial Arts, (TSL Press, 1984), a classic on 70s feminist art, is out-of-print. Her ground-breaking book Lesbian Art in America: A Contemporary History (Rizzoli, 2000), also out-of-print, received a Lambda Literary Award and remains the primary text on the subject.
Courtesy of the Artist
Works Available for Purchase
Articles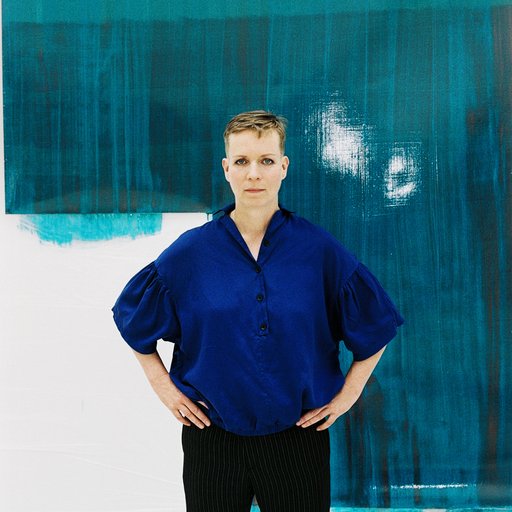 10 Artists to Watch This July