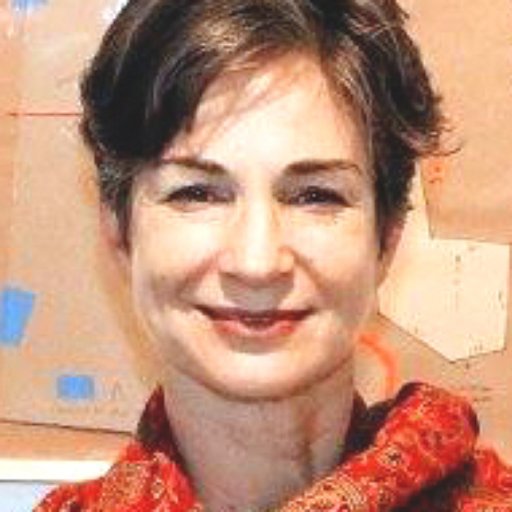 Hometown
Springfield, Vermont
Lives and Works
Brooklyn, New York
Education
BFA, Painting, San Francisco Art Institute, San Francisco, CA, 1996
Classical Painting, Fortman and Cecil-Graves Studios, Florence, Italy, 1988-89
Permanent Collection
Crystal Bridges Museum, Bentonville, AR
Representing Galleries
Studio 10, Brooklyn, NY
Margaret Thatcher Projects, New York, NY
Through a process of cutting and combining the letters of sacred texts, Meg Hitchcock evokes the common thread that runs through all scripture. Her work addresses the limitations of language and interpretation, and undermines the exclusivity of fundamentalist belief systems.
A former evangelical Christian, Hitchcock is interested in the psychology of authority, surrender, and transcendence. The repetition of cutting and placing letters simulates the liturgical sacraments of the Church. This labor-intensive aspect of her work is a meditation practice in which she painstakingly transforms one sacred text into another, blurring the boundaries between religions.
Hitchcock's work has been shown in New York, Los Angeles, San Francisco, Chicago, London, Rome, and Berlin, and reviewed in Art in America, ArtCritical, The New Criterion, Huffington Post, Hyperallergic, Colossal, and The Daily Beast. Her work was shown in MASS MoCA in western Massachusetts, CODA Museum in the Netherlands, and Crystal Bridges Museum in Arkansas, in "State of the Art: Discovering American Art Now." She has been an artist-in-residence at MASS MoCA.
Courtesy of the Artist
Works Available for Purchase