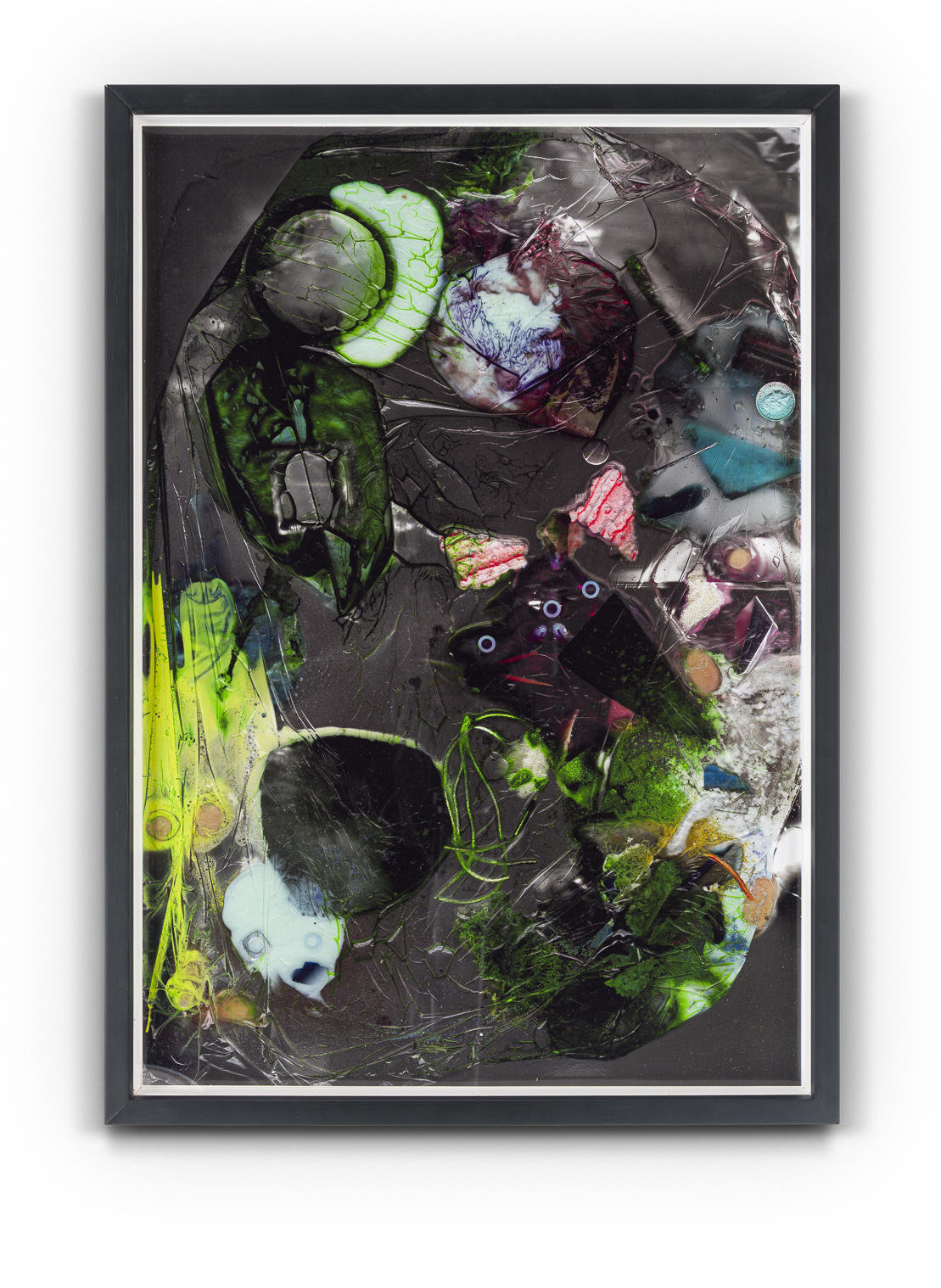 Limited Editions Exclusively on Artspace
Gargoyle (2021) a recent limited edition print by Prime artist Samara Scott relates to the artist's large-scale, site-specific, mixed-media installation in the 2021 New Museum Triennial, Soft Water Hard Stone. Juxtaposing and intermixing the everyday substances that surround us, Scott layers and collages liquids like fabric conditioners, energy drinks, and hair gel with items such as coins, cigarette butts, and broken jewelry. The limited edition print takes Scott's alchemical explorations to the glass surface of the flatbed scanner to create a high-definition photographic image.
Acquire now or browse through other Limited Editions, exclusively available on Artspace.