Artspace presents the First limited edition by Jean Jullien
"My work is about communicating the positive in things, making people smile, making them think, too, sometimes, I hope." — Jean Jullien
---
---
Limited Edition by Jean Jullien
Spotlighting one of his favorite subjects—people—and referencing a unique work of the same name, Public highlights the artist's playful approach to scenes from everyday life. Jullien makes use of his trademark wit with a scene that celebrates what many have been missing: standing amidst a colorful crowd. As if with a wink, Jullien places himself at the scene, represented by the single figure who gazes back at the viewer.
Jullien's first limited edition print, Public (2022), is available in an edition of 75 hand signed and numbered prints produced in close collaboration with the artist. Each edition is accompanied by a hardback copy of Jullien's new Phaidon monograph, presented together in a vibrant, bespoke portfolio case.
---
About The Book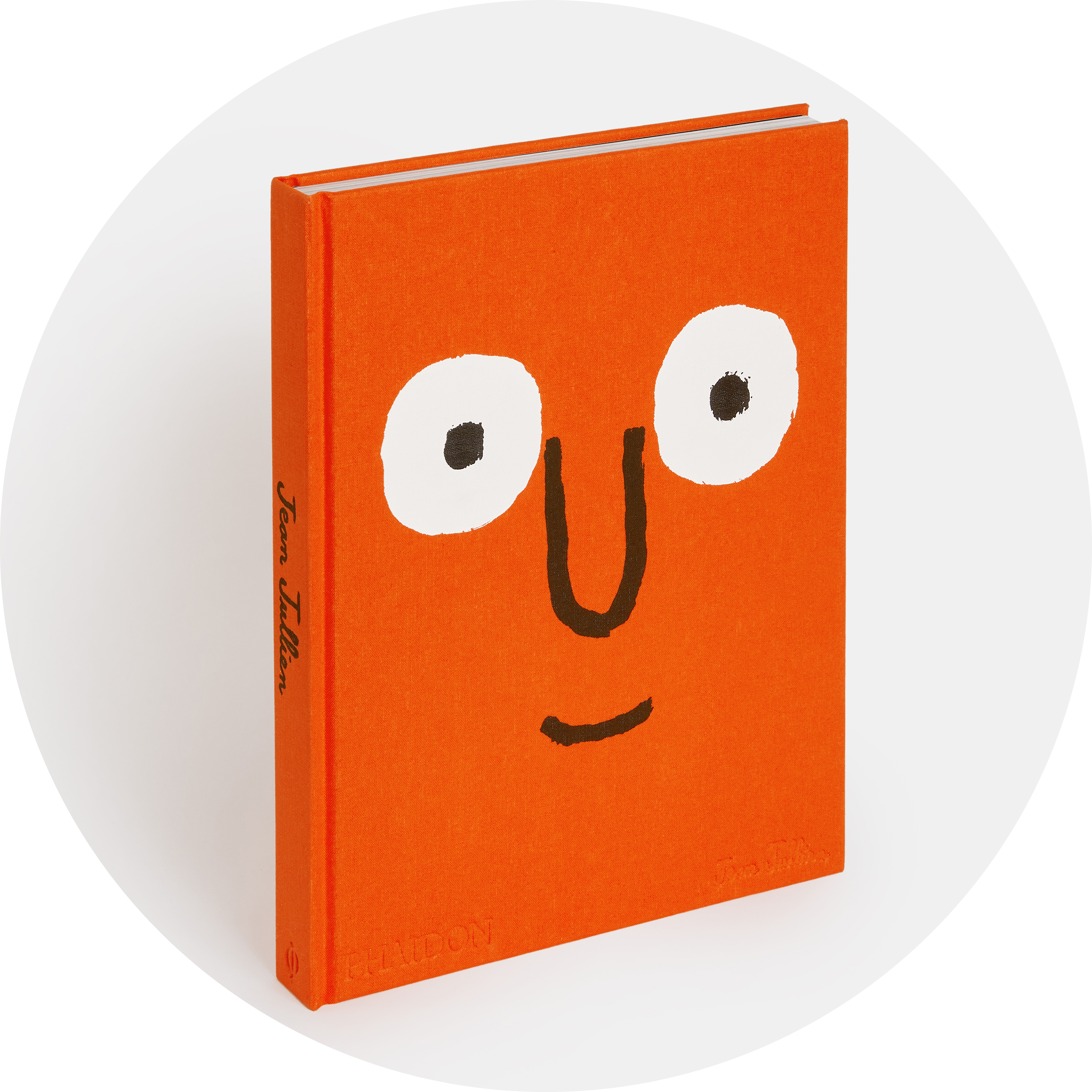 The debut monograph on the globally-lauded artist, filled with his joyful, witty paintings, illustrations, collaborations, and more – includes never-before-seen artwork and personal sketchbooks, giving insight into his artistic practice.
Jean Jullien's work is instantly recognizable and wide in its scope. Known for his astutely observed and witty depictions of everyday life, his illustrations place expressive characters in relatable environments and act as a visual commentary on life. Organized in three sections -- Personal, Collaboration, and Public -- this fulsome book explores Jullien's approach to art and covers his expansive career, from his earliest creative partnerships to his progression into painting, which also offering a first-hand look at his process with sketches and never-before-seen works.