Phaidon | Artspace | Dana Schutz
Phaidon and Artspace are pleased to announce a new limited edition print by groundbreaking artist Dana Schutz, entitled Line Painter. The edition of only 50 signed prints includes a hardcover copy of Schutz's new comprehensive illustrated monograph published by Phaidon.
---
Line Painter
Dana Schutz has been hailed as one of the most innovative painters of her generation, known for bold brushstrokes, dynamic use of color, and imaginative compositions. Line Painter features a 13-color silkscreen, etching, and aquatint to bring complexity, depth, and vivid saturation to this new iconic edition.
Schutz's deeply subjective approach to visual storytelling results in timeless images that capture the full spectrum of human experience while also embracing the intrinsic qualities of paint. Her tremendous career has been celebrated in prominent museum exhibitions internationally, including her current traveling retrospective exhibition shown at the Louisiana, Denmark, and Musée d'Art Moderne (MAM) in Paris.
---
The first comprehensive monograph on one of today's most innovative and successful painters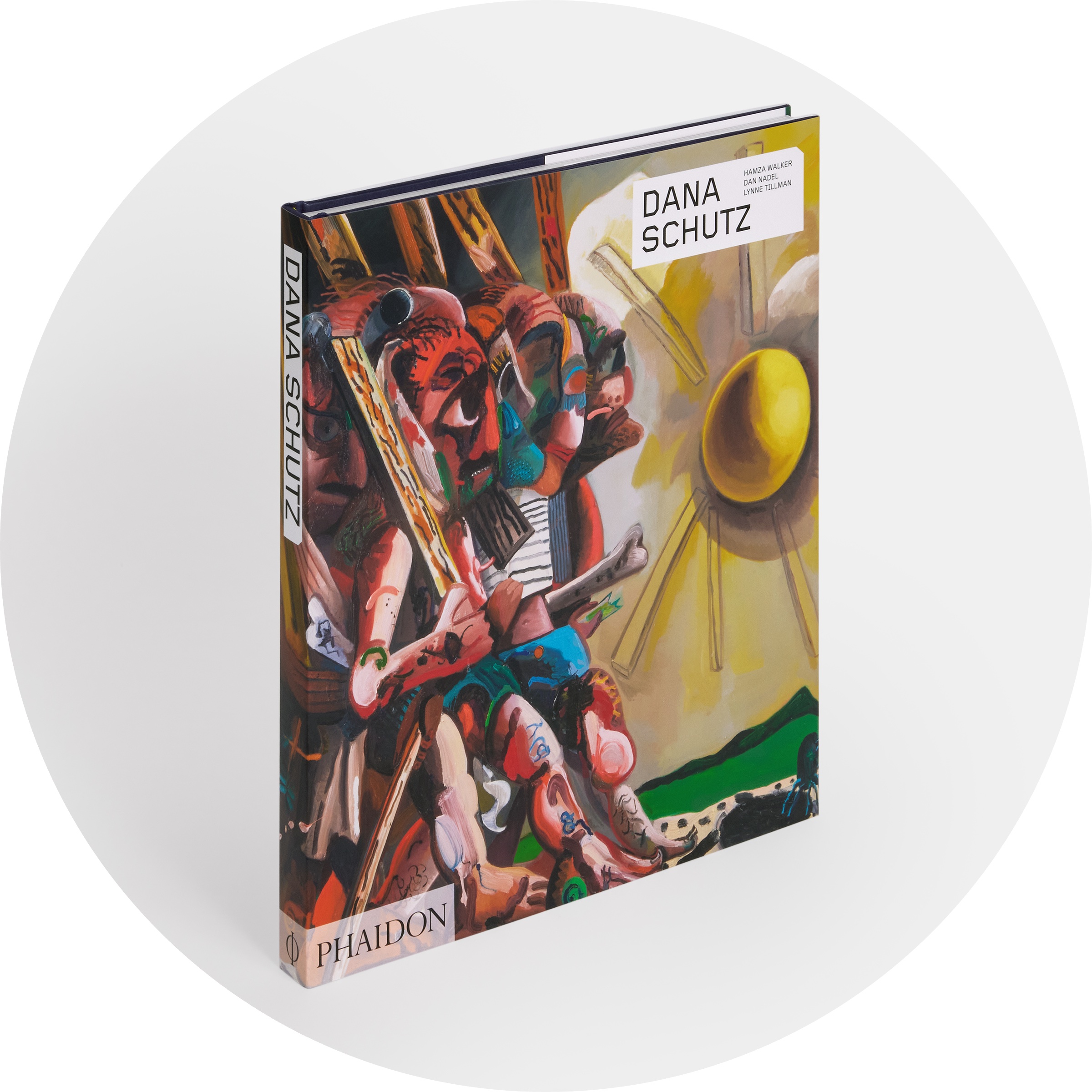 Defined by bold brushstrokes, a dynamic use of color, and imaginative compositions, the paintings of Dana Schutz are panoramic expanses that offer visions of humanity in all its complex facets. Her deeply subjective approach, untethered from realism, translates into images that seem to exist in a place that transcends time while celebrating the intrinsic qualities of her medium of choice with freedom and intelligence. As the artist herself stated, 'I'm interested in painting as an affective place where the hierarchies of the world can be rearranged within the space of a painting.' This first comprehensive monograph on her work was created in close collaboration with the artist and features a number of never-before-seen paintings and drawings.