Phaidon | Artspace | Linda Evangelista by
Steven Meisel
Artspace and Phaidon are proud to present a new limited-edition photographic print by Steven Meisel to celebrate the release of the book Linda Evangelista Photographed by Steven Meisel.
Linda Evangelista, Paris, 1990 is a stunning archival pigment print by Steven Meisel of Linda Evangelista, originally shot for a Vogue Italia story on the Fall 1990 prêt-à-porter collections. Published in the magazine's July/August 1990 issue, this image is evidence of Meisel's everchanging vision of Evangelista, imagining her in a vast range of characters—in this case embodying Old Hollywood movie star glamour.
---
Linda Evangelista, Paris, 1990, 2023,
by Steven Meisel
Linda Evangelista, Paris, 1990 is presented in a luxurious black cloth-wrapped clamshell box with a tipped-on image of the print on the front. Limited to 25, each edition comes with a numbered print, a certificate of authenticity (signed by Meisel), and a signed and numbered copy of Linda Evangelista Photographed by Steven Meisel (signed by Evangelista and Meisel).
Linda Evangelista, Paris, 1990, 2023
Archival pigment print with hardback book
Origin: Vogue Italia, July/August 1990
Image: 9.5" W x 13.4" H, Paper: 10.8" W x 14.4" H
Edition of 25 plus 10 artist's proofs
$3,000
---
A stunning tribute to one of fashion's most iconic and enduring collaborations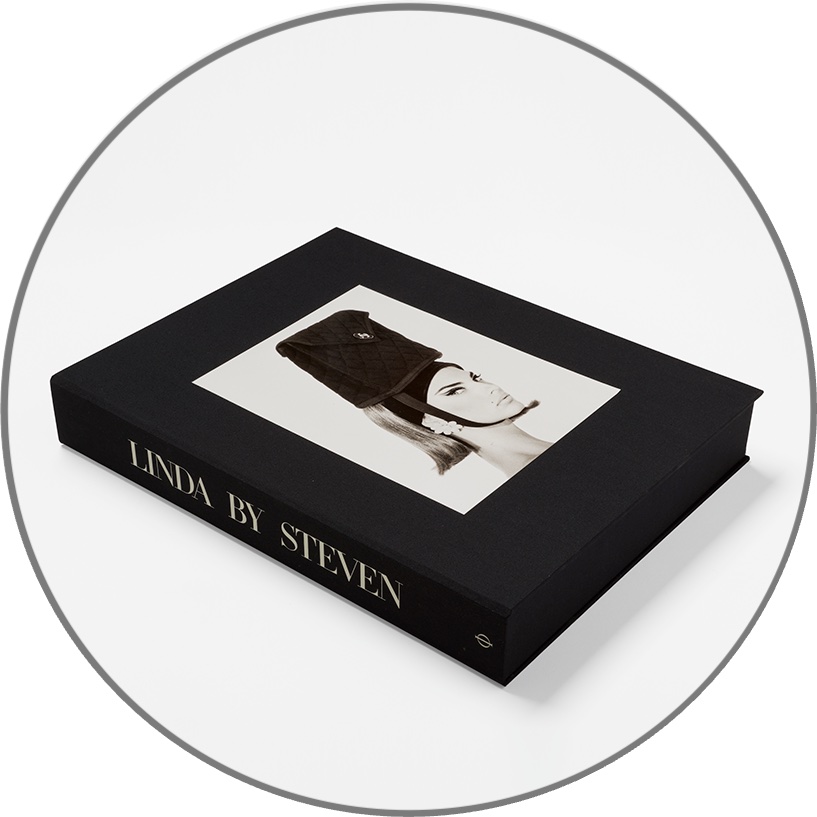 Evident from their first photoshoot in 1987, legendary photographer Steven Meisel's images of Linda Evangelista, one of the original 'supermodels' of the 1980s, are the result of a remarkable creative symbiosis between photographer and muse. Featuring more than 180 images shot over the course of twenty-five years, this long-awaited book chronicles Meisel's constantly evolving vision of Evangelista, pictured in a vast range of imaginative narrative contexts.

The book includes an introduction by fashion editor William Norwich, which tells the story of their friendship and situates it in the wider context of the fashion industry. With gorgeous reproductions and packaged in a luxurious cloth case, this extraordinary title is Meisel's first retrospective monograph. It celebrates a collaboration that has produced some of fashion history's most memorable images. This edition has been signed by Linda Evangelista.