Phaidon | Artspace | Rashid Johnson
Phaidon and Artspace are pleased to announce a new limited edition etching by pioneering artist Rashid Johnson, released on the occasion of Johnson's new Contemporary Artist Series monograph published by Phaidon. Each signed and numbered etching is sold with a hardcover copy of the new CAS book and comes in a bespoke portfolio case.
---
Untitled Anxious Print
Untitled Anxious Print (2023) joins the artist's iconic "Anxious Men" series, which debuted with a landmark 2015 exhibition of works on paper at New York's Drawing Center and launched a persevering visual lexicon that has since been incorporated throughout the artist's practice, including large-scale mosaic installations at the Metropolitan Opera and LaGuardia Airport in New York.
Johnson's "Anxious Men" have become a universally accessible representation of the myriad personal and collective anxieties. As noted by Antwaun Sargent in a recent interview with Johnson for GQ, "these are works of angst and joy, alienation and unity; they remind us, as we pass through these iconic public spaces, that we are at least alone together."
---
The most comprehensive publication to date on widely celebrated artist Rashid Johnson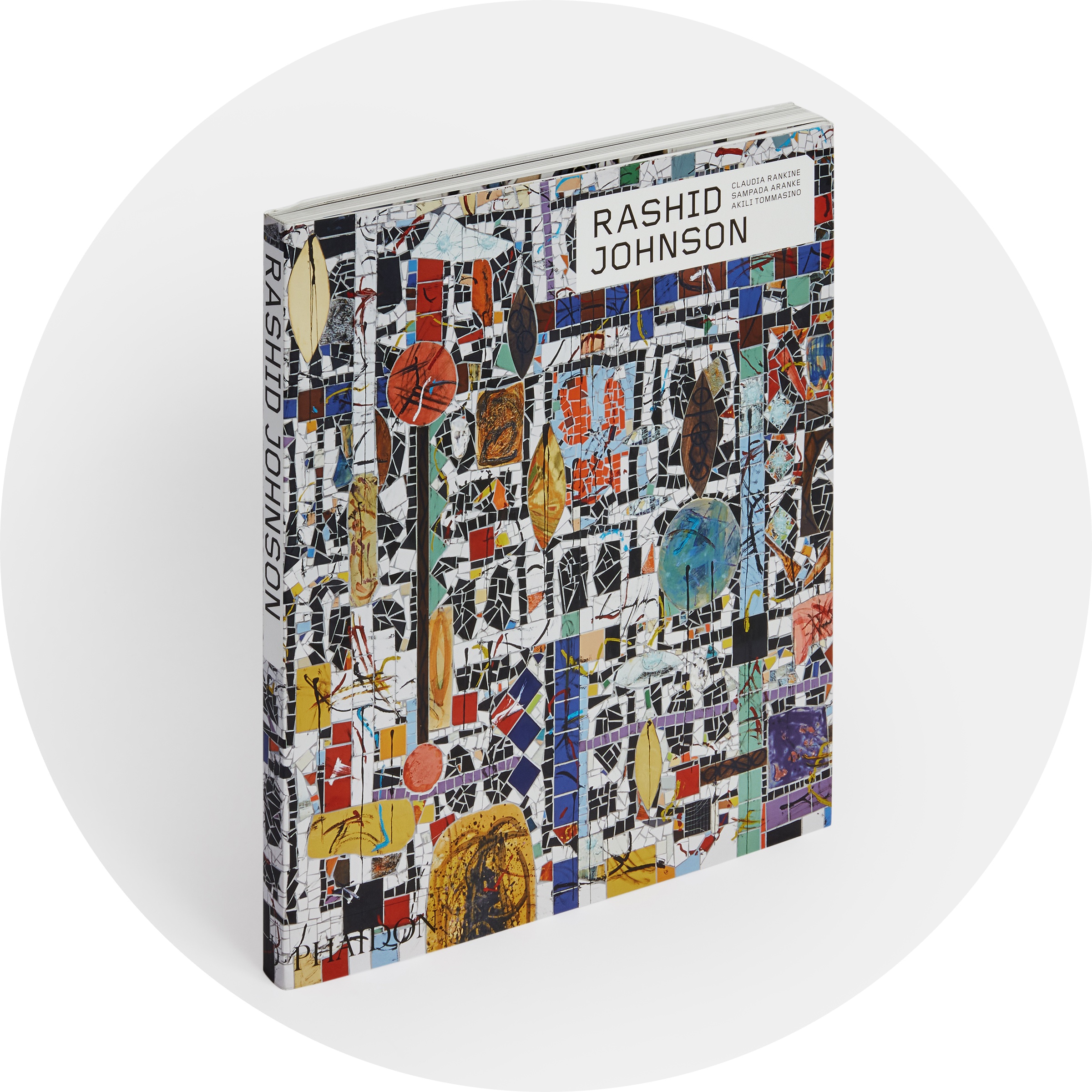 'Johnson is a leading voice of his generation.' – New York Times
Working with a variety of media that includes painting, sculpture, photography, video, and performance, Rashid Johnson has created a nuanced and iconographic body of work that connects literature, music, and art. Personal references and pervasive cultural narratives are interweaved with the legacy of modernist abstraction, producing what critics have labeled 'conceptual post-black art'. A precocious talent (his work was included in the seminal 'Freestyle' exhibition in New York in 2001), Johnson received the High Museum of Art's David C. Driskell Prize, which honors contributions in the field of African-American art.