Lives and Works
Chicago, IL
Education
MFA, The School of the Art Institute of Chicago, Chicago, IL, 1978
BFA, The School of the Art Institute of Chicago, Chicago, IL, 1971
Diane Simpson Gallery Art
Galleries
Corbett vs Dempsey, Chicago, IL
Diane Simpson is a Chicago-based artist who creates sculpture and preparatory drawings that evolve from a diverse range of sources, including clothing, utilitarian objects, and architecture. The structures of clothing forms has continuously informed her work, serving as a vehicle for exploring their functional and sociological roles and the influence of the design and architecture of various cultures and periods in history.
Her wide selection of materials (wood perforated metals, linoleum, fabrics, etc.) reflect her interest in the coexistence of the industrial/architectonic and domestic worlds.

Diane Simpson received an MFA in 1978 and a BFA in 1971 from the School of the Art Institute of Chicago. Her work is in the permanent collections of the Art Institute of Chicago; Museum of Contemporary Art, Chicago; Illinois State Museum, Springfield; Racine Art Museum, Racine WI; Rockford Art Museum, Rockford IL; The James R. Thompson Illinois Center, Chicago, and the Samek Art Gallery, Bucknell University, Lewiston, Pennsylvania. Her work has been included in numerous curated exhibitions, including the Art Institute of Chicago, Museum of Contemporary Art, Chicago and the Herbert F. Johnson Museum of Art, Cornell University, Ithaca NY. Past solo shows include Alfedena Gallery, Chicago; Racine Art Museum, Racine WI; Herron Galleries, Indianapolis IN; I space Gallery, Chicago; Fassbender Gallery, Chicago; Sybaris Gallery, Royal Oak MI; Gahlberg Gallery,College of DuPage, Glen Ellyn, IL; Dart Gallery, Chicago; Chicago Cultural Center; Artemisia Gallery, Chicago; and Phyllis Kind Galleries, Chicago and New York City. A 30-year retrospective exhibition of her sculpture and drawings was shown in 2010 at the Chicago Cultural Center. An 88 page catalog was produced in conjunction with this exhibit, partially funded by an Illinois Arts Council IAS-Project Grant.

Other grants and awards include an Arts Midwest/NEA Regional Fellowship; five Illinois Arts Council Visual Artist Fellowship awards; and the Walter M Campana and E. Garrison Prizes from the Art Institute of Chicago "Chicago and Vicinity" exhibitions. She has been nominated for awards from the Louis Comfort Tiffany and the Richard H. Driehaus Foundations.
Diane Simpson is represented by Corbett vs Dempsey, Chicago.
Courtesy of the artist.
There are currently no works by this artist.
Follow
Diane Simpson
to get alerts when new works are added!
Articles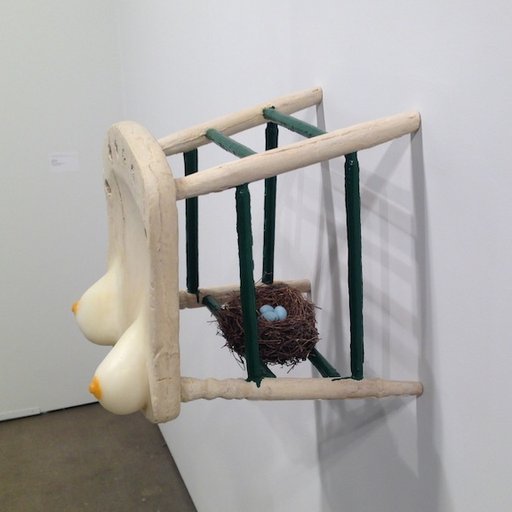 8 of the Best Artworks at EXPO Chicago 2014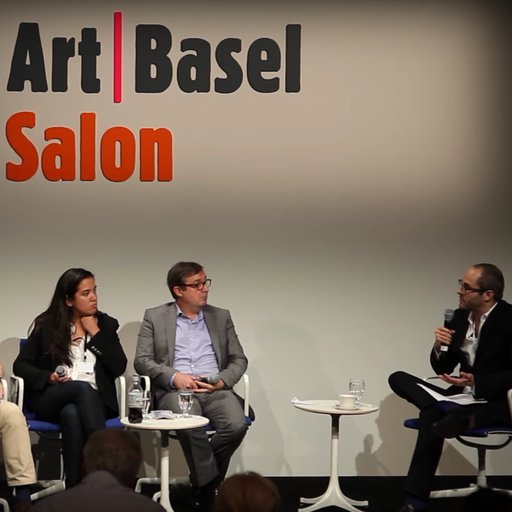 Watch Our Art Basel Panel on the New Old Masters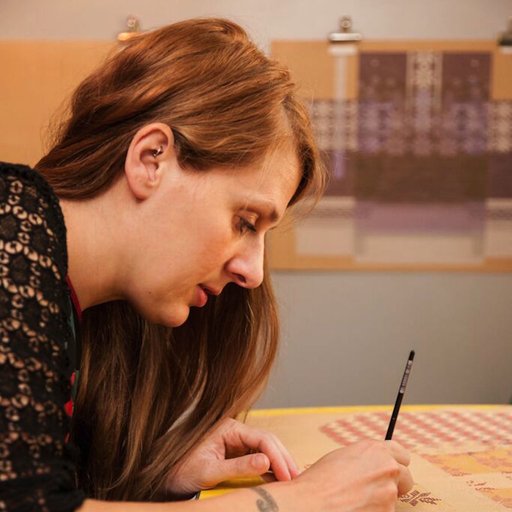 The Radical Stitchcraft of Ellen Lesperance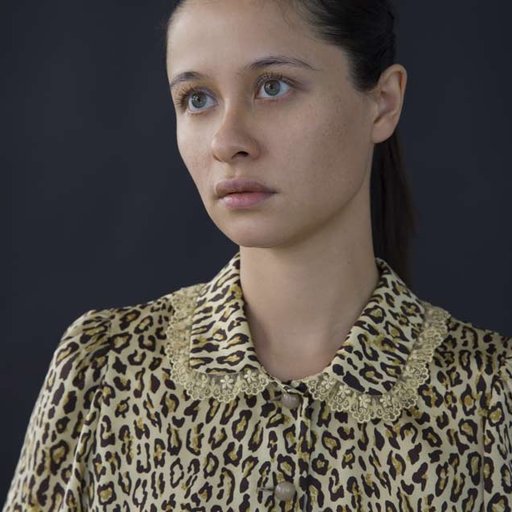 10 Artists to Watch This December