Harry Callahan Gallery Art
Galleries
Stephen Daiter Gallery, Chicago, IL
Danziger Gallery, New York, NY
Lee Gallery, Winchester, MA
Pace/MacGill Gallery, New York, NY
HackelBury Fine Art, London, England
Permanent Collection
Akron Art Museum, Akron, Ohio
Art Institute of Chicago, Chicago, IL
Corcoran Gallery of Art, Washington, D.C.
National Museum of Photography, Copenhagen, Denmark
National Gallery of Art, Washington, D.C.
The Metropolitan Museum of Art, New York, NY
Museum of Contemporary Photography, Chicago, IL
The Museum of Modern Art, New York, NY
Rijksmuseum, Amsterdam, The Netherlands
Philadelphia Museum of Art, Philadelphia, PA


Harry Callahan is widely recognized as one of the most influential photographers of the 20th century and a pioneer of modern street photography, known for images that juxtapose the universality of the human condition against an austere but poetically rendered American urbanity. Self-taught and highly disciplined, Callahan favored a simple point-and-shoot camera over professional 16mm models and followed a ritualistic routine of photographing every morning and making proofs of his negatives every afternoons—but printing only a handful final images every year. His wife Eleanor was a favorite subject of his, often central to Callahan's arresting compositions, and over a career that spanned several decades she served as the emotional foil to the stoicism of the skylines and cityscapes that populate his pictures.

In 1946, Callahan was hired by the famed Hungarian artist László Moholy-Nagy to teach photography at Chicago's Institute of Design, and later he helped to establish a photography program at the Rhode Island School of Design, teaching there until he retired in 1977. In 1976, Callahan was honored with a major retrospective at the Museum of Modern Art, and the following year became the first photographer to represent the United States in the Venice Biennale.

There are currently no works by this artist.
Follow
Harry Callahan
to get alerts when new works are added!
Articles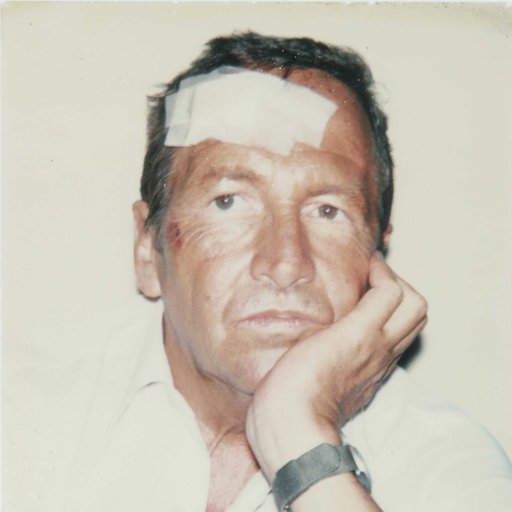 Robert Rauschenberg's Innovations in Art