Occupying that tenuous space between fine art and the everyday, functional art refers to aesthetic objects that serve utilitarian purposes. The genre is remarkably inclusive: it encompasses everything from furniture and lighting to dishes and even books. While the terms "fine" or "high" art typically apply to works that carry an intellectual and emotional sensibility alongside a dose of old-fashioned beauty, functional art infuses these aesthetic ideals into things that you might never have expected to view as art, like, say, a switchblade.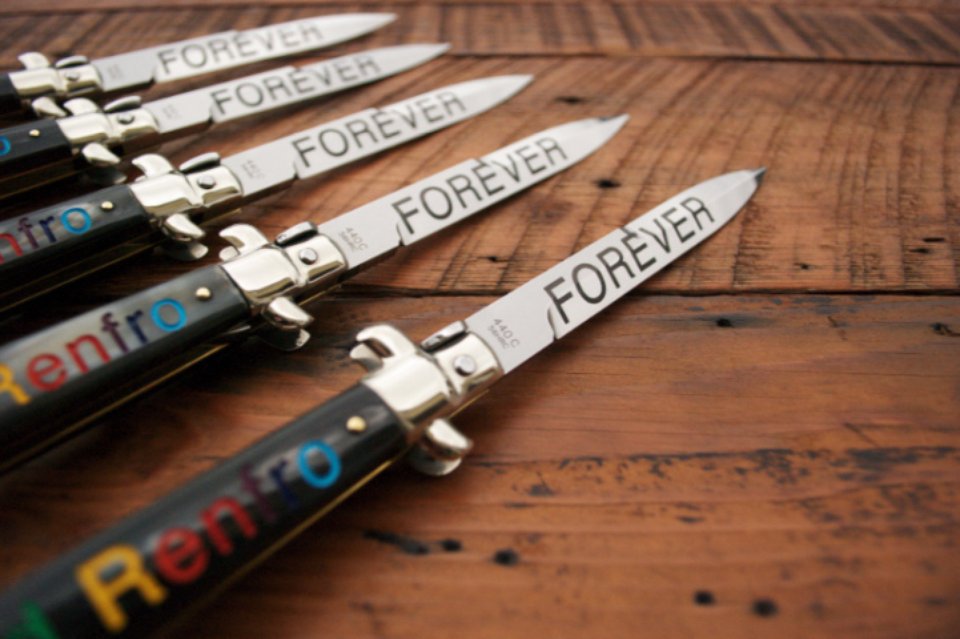 James Franco, Brad Renfro Forever , 2012.
From an art historical perspective, you could say that functional art is the inverse of Marcel Duchamp's famous readymades, where he transformed utilitarian objects—a urinal, a bottle rack, etc.—into conceptual artworks by fiat: it became art because he said it was. Functional artworks, on the contrary, are highly crafted artistic creations that can perform utilitarian jobs, but that collector's might prefer to keep on the display shelf. (Why use an expensive artist-made hammer to drive in a nail when a hardware-store version will do?)
Today many functional art objects are as avidly acquired by collectors as their fine-art brethren, and are appreciated just as much for their beauty as their use value. Ancient Chinese vases, for example, while still capable of performing their originally intended function (displaying flowers), are prized for their historic and aesthetic value more than anything else. To help you navigate this unusual category, we've created a list of some of functional art's most significant artists and movements.
WHOSE HOUSE? BAUHAUS.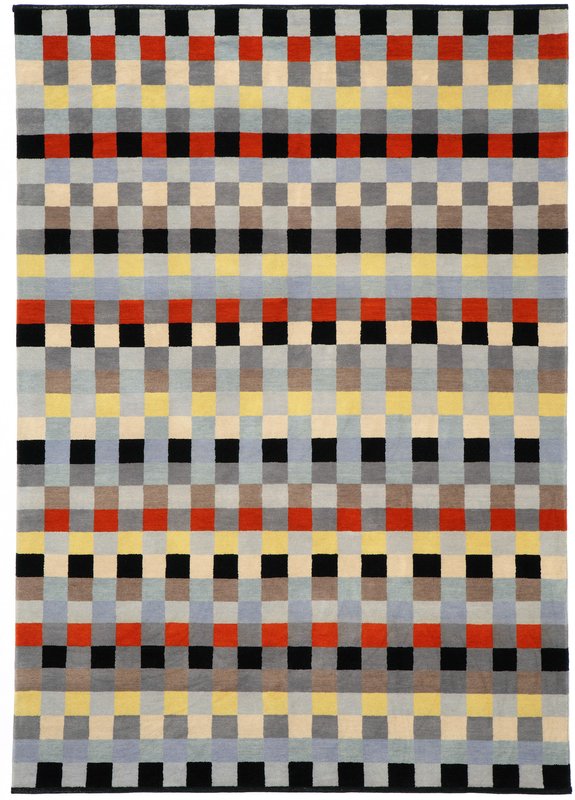 Anni Albers, Child's Room Rug is available on Artspace for $6,750
Founded in 1919 by German architect Walter Gropius, the legendary Bauhaus school was envisioned as a revolutionary educational institution that would dissolve the boundaries between fine art and design. Students were taught an unorthodox curriculum by such renowned visual artists as Josef Albers , Anni Albers , Wassily Kandinsky , Johannes Itten, and Paul Klee, and were instructed to "unify art and craft" in a variety of specialized workshops. Though the school ultimately disbanded in 1933 due to mounting financial difficulty and pressure from the Nazi government—with several of its stars coming to teach in the United States—its unique approach to art and education has proved highly influential even to this day, as the Bauhaus influence can be seen in the fields of modern art, architecture, and design.
RELATED ARTICLE: The Other Art History: The Forgotten Women of Bauhaus
THE MODERN TAKES ON DESIGN
"Talk to Me" at MoMA. Image via MoMA.
The Museum of Modern Art was one of the first institutions to recognize the importance of functional art, opening its Architecture and Design department in 1932. The design collection contains a plethora of creatively conceived practical objects from major movements of the past eight decades, ranging from appliances and tableware to sports cars and a helicopter. Along with presenting a series of acclaimed exhibitions on the subject, including the celebrated 2011 show "Talk to Me," which examined how people interact with evolving technology, the museum has also installed a dedicated design store across the street where visitors can take home examples of contemporary functional art.
THE ART OF MAKING MONEY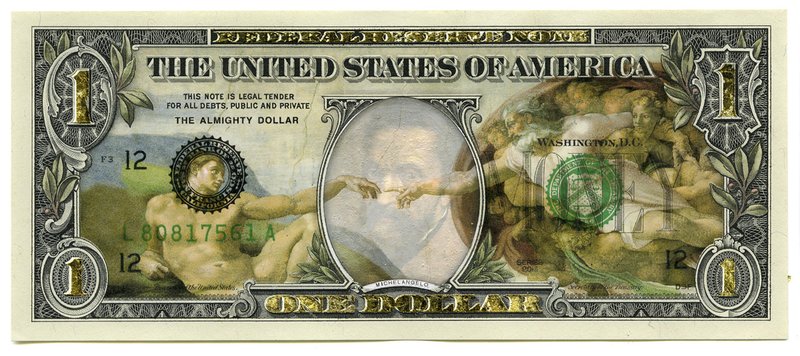 Donald and Era Farnsworth, Art Notes: The Almighty Dollar is available for $300
Though its inherent design is often overshadowed by its important utilitarian function, currency has long served as a beautified functional object. Since its inception as a unit of commercial exchange, coinage and more recently, paper bills, the graphic design of which has grown increasingly complex in order to combat counterfeiters, have been inscribed with signifiers of both the currency's value and culture of origin. (In the late 1990s a portrait of Paul Cézanne was featured on France's 100 franc note, with a reproduction of one of his paintings on the reverse.) Currency's symbolism of contentious financial systems has also made it an obvious target for artists like Cildo Meireles , Donald and Era Farnsworth , Andy Warhol (who went so far as to create fake currency with the adventurous Experiments in Art and Technology) and Rirkrit Tiravanija .
FUNCTIONAL ART FROM A–Z
Andrea Zittel, A-Z West . Image via the artist's website.
In 1992, two years after graduating with an MFA in sculpture, Andrea Zittel started A–Z Administrative Services, a front company in which she created multi-use domestic products like bowls and aprons. Over time she transitioned to creating even more customized objects, including small, portable "Living Units" devoted to a single facet of life, such as dining or recreation. By creating objects that helped meet the basic needs of shelter, furniture, and clothing, Zittel promoted a model of self-sufficiency for artists and consumers, positioning her work squarely within the country's corporatized culture.
THE BETTER YOU LOOK, THE MORE YOU SEE
Takashi Murakami x Louis Vuitton S/S 2003 bag. Image via Highsnobiety.
One of the more nebulous divisions between functional and fine art exists within the field of fashion . Haute couture clothing, though highly stylized to an exceptional degree, is also, at its very essence, meant to be worn. In recent decades collaborations between fashion designers and famous artists have become commonplace, with Takashi Murakami 's appropriation and later redesign of Louis Vuitton patterns being a prime example. Now that fine-art institutions like the Metropolitan Museum of Art are also getting in on the act, devoting major exhibitions to notable fashion designers and period styles, the confluence between functional and fine art is becoming less and less contentious.
RELATED ARTICLES:
5 Unbeweavable Textile Artists You Needle to Know
The Other Art History: The Forgotten Women of Bauhaus
What Was the Bauhaus, Anyway? A Brief History of the Trailblazing Modernist Movement
"A Total Rebuke of Fashion": A Q&A with Women's History Museum, On View at Gavin Brown's Enterprise
[functional-art-module]