Over the years, galleries around the world have used the NADA art fair as a staging ground for introducing young artists who, either by dint of their art-historical irreverence or sheer technical abilities, are ripe for the moment. Often, those artists have made collectors do double takes in the aisles—and then gone on to become international art stars. Here are a few famous names who have benefited from the NADA bounce.
SARAH BRAMAN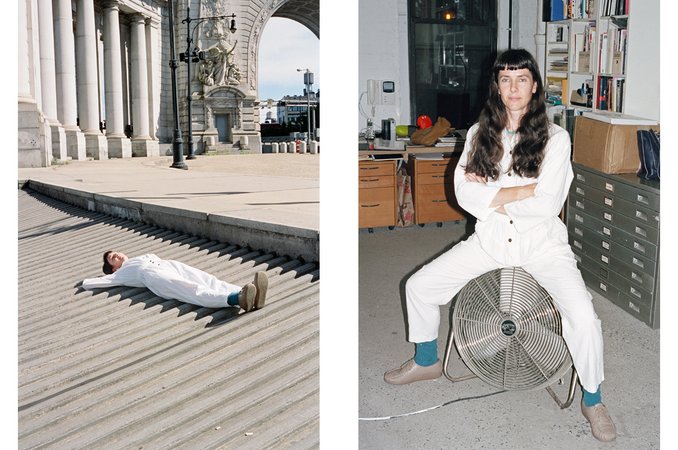 Image via The Journal
The sub-zero-cool sculptor Sarah Braman has gotten a double bounce from NADA: for one, her 2008 car-crash sculptures with Museum 52 at the Ice Palace were a triumph, followed by subsequent showings in other mediums over the years; for another, CANADA, the gallery that she runs with her husband, Phil Grauer, is a perennial winner at the fair.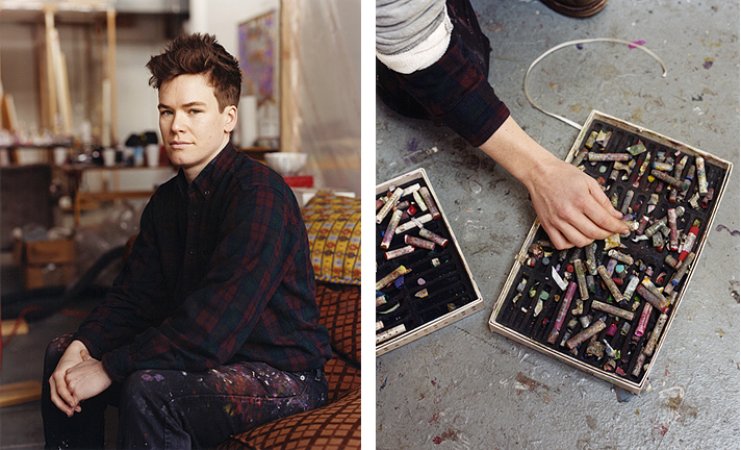 Image via Mark Mahaney
Now a critical lodestar of digital-era painting who shows with blue-chip gallery Mitchell-Innes & Nash, Keltie Ferris had a major debut with Sean Horton at the Ice Palace in 2008.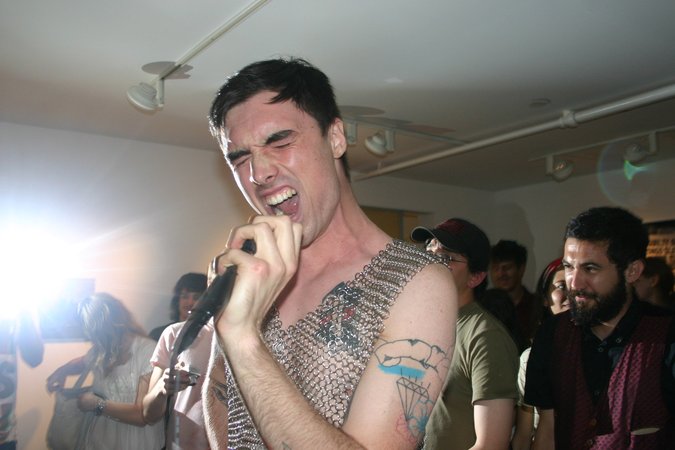 Image via observer.com
Who can forget the time that the dealer Joel Mesler brought twice as many of Brendan Fowler's broken-photograph sculptures as could fit in his booth at the Deauville, forcing him to stash the rest in his hotel room as an impromptu satellite-fair satellite booth... and then sold out every last one of them?
KEN KAGAMI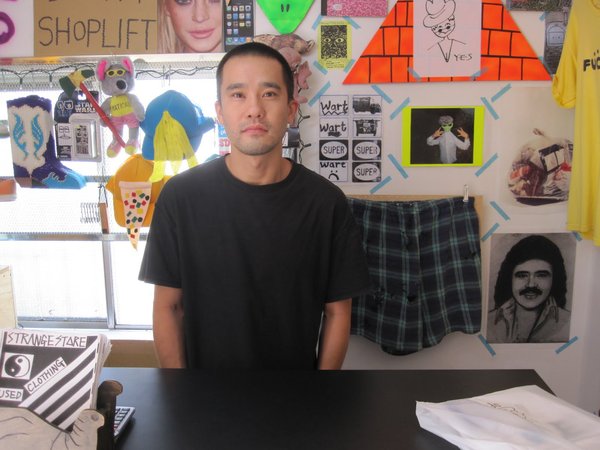 Image via NADA
It all started at NADA for the artist Ken Kagami, who in 2007 unleashed his wittily profane aesthetic to create a stage set for Deerhoof 's performance at the fair—an unforgettable backdrop that gained him a following for his depraved Snoopy drawings, penis portraits, and hilarious sculptures, which are all now massively coveted.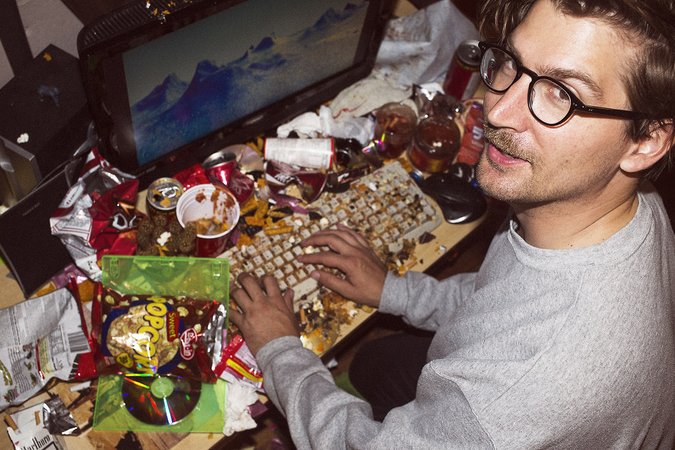 Image via the artist
The bard of technological dystopia, Jon Rafman freaked everyone out last year when he took over a hotel room at the Deauville and handed visitors an Oculus Rift that, when donned on the balcony, made it seem like the universe was falling apart... a shock to the system that led naturally into his current Zabludowicz Collection show in London.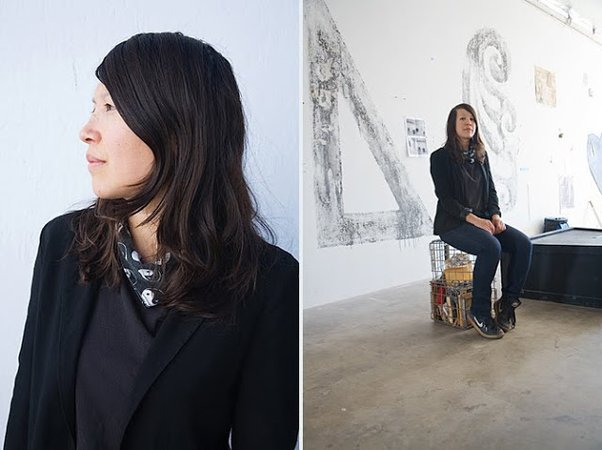 Image via NADA
Cherry and Martin brought then-Chicago-based artist Amanda Ross-Ho's work to the Ice Palace in 2007 for a full-booth installation, and people simply flipped their lids.
BORNA SAMMAK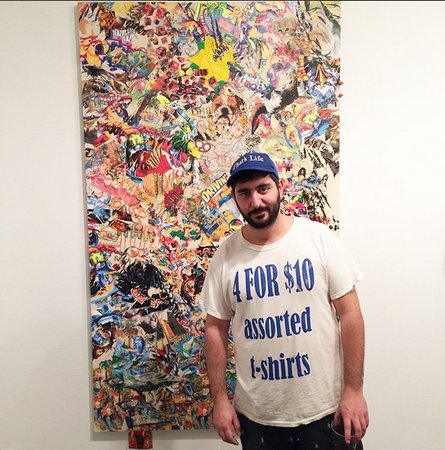 Image via artobserved.com
The Brooklyn-based artist Borna Sammak's riotously colorful video manipulations had a much-buzzed about showing in 2013 when JTT Gallery brought them alongside the work of Damon Zucchini; now becoming a big name, Sammak received the grand treatment in Art Basel's Statements section this year.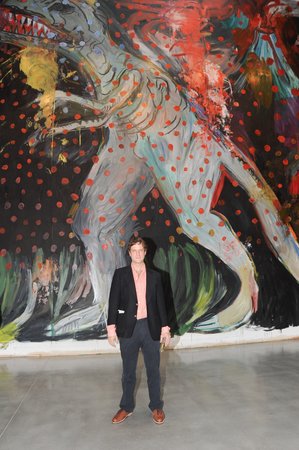 Image via Billy Farrell Agency
In the early years of the fair, Standard (Oslo) brought his sketchy, arch-casual paintings to the Ice Palace and they were a hit with collectors; Jonathan Viner repeated the feat at the Deauville in 2010 and 2011.
HENRY TAYLOR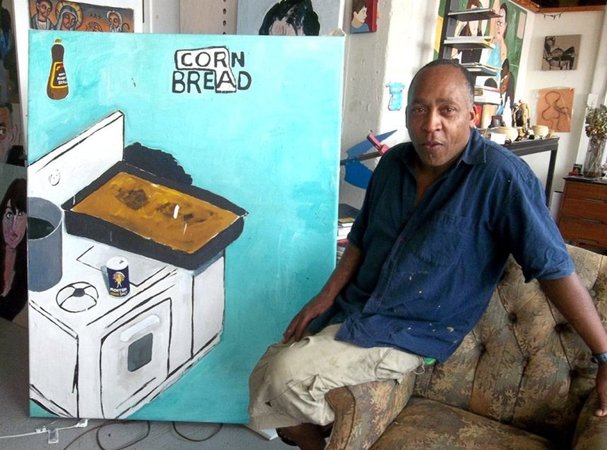 Image via HuffingtonPost
Before his faux-naïve portraits of athletes in motion and ordinary people at rest came to New York (via Rental Gallery) and became a sensation, Cardenas Bellanger gave them their first showing in an international context at NADA in 2008.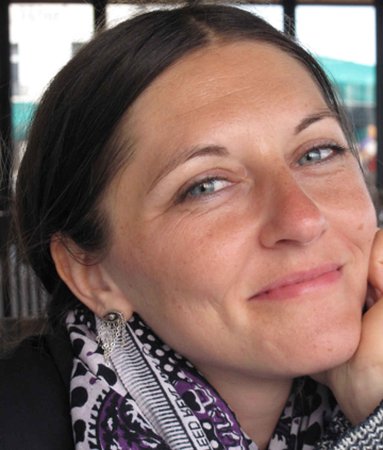 Image via parisphoto.com
Before the photographer Sara VanDerBeek was a Metro Pictures artist with an international curatorial following, she toiled in the aisles at NADA as a founder of the artist-run Guild and Greyshkul Gallery (and even a member of the fair's board).
ERIKA VERZUTTI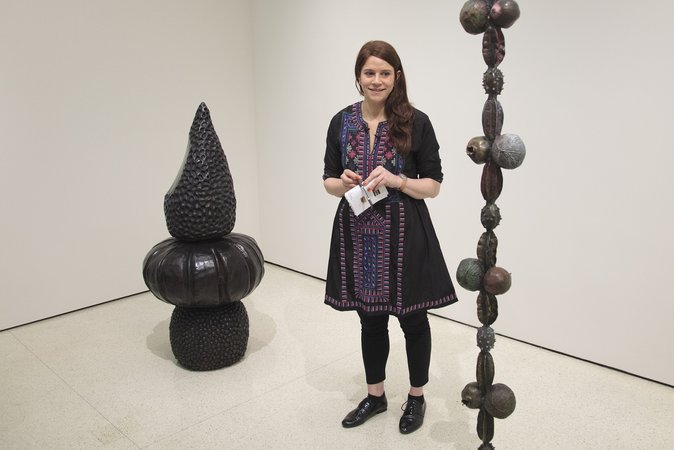 Image via Enid Alvarez
Misako & Rosen brought this Brazilian artist's irresistibly surreal sculptures to NADA in 2013, where they sold for $10,000 apiece—a far cry from the $50,000 range the curatorial darling is now playing in.