Easily one of the most iconic artists of the 20th century, Surrealist painter René Magritte applied a deadpan approach to painting very strange, if not preposterous, occurrences as if they were ordinary scenes from daily life. His absurdist compositions offer clever insight into the gaps between language and meaning. The Treachery of Images (1929), for example, depicts a smoking pipe with "This is not a pipe" written in French underneath—a paradox that has us questioning the "reality" created by images. Here we've put together five artists who share Magritte's penchant for surrealist compositions, juxtaposed language, and absurdist approach to image making.
Alexis Rockman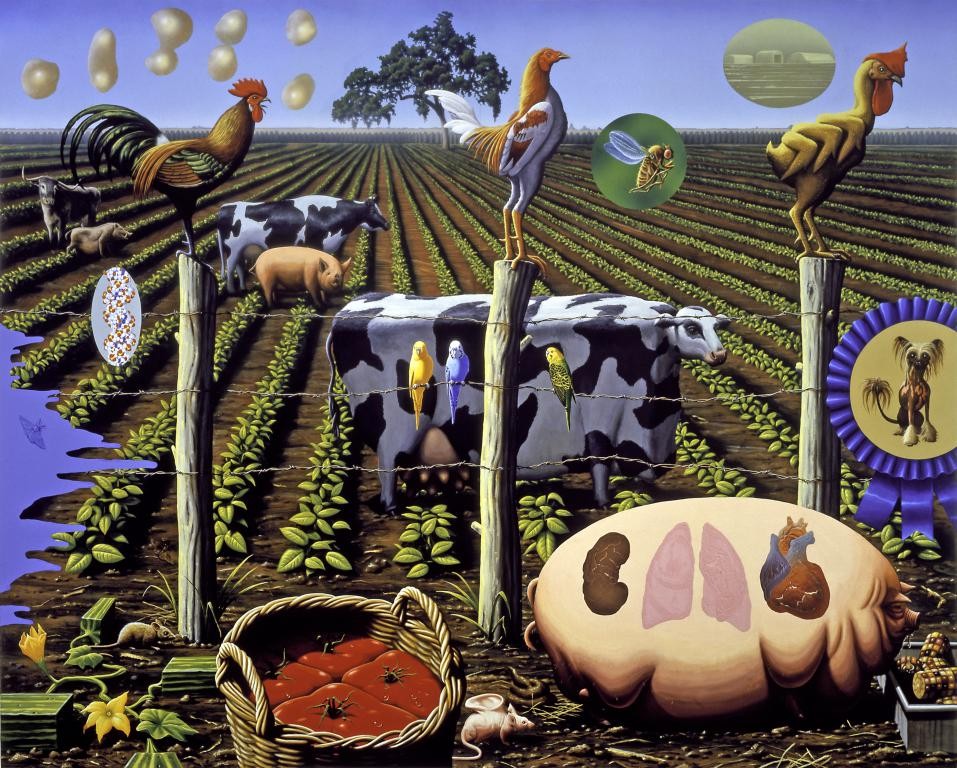 The Farm is available on Artspace for $750
Though it's obvious that Alexis Rockman takes formal cues from the Surrealists, his subject matter is hardly far fetched. The artist has made a career out of illustrating the atrocities that humans have inflicted on the natural world, depicting eco-dystopian landscapes replete with mutant creatures, toxic waterways, and grotesque genetically modified organisms.
Jeremy Olson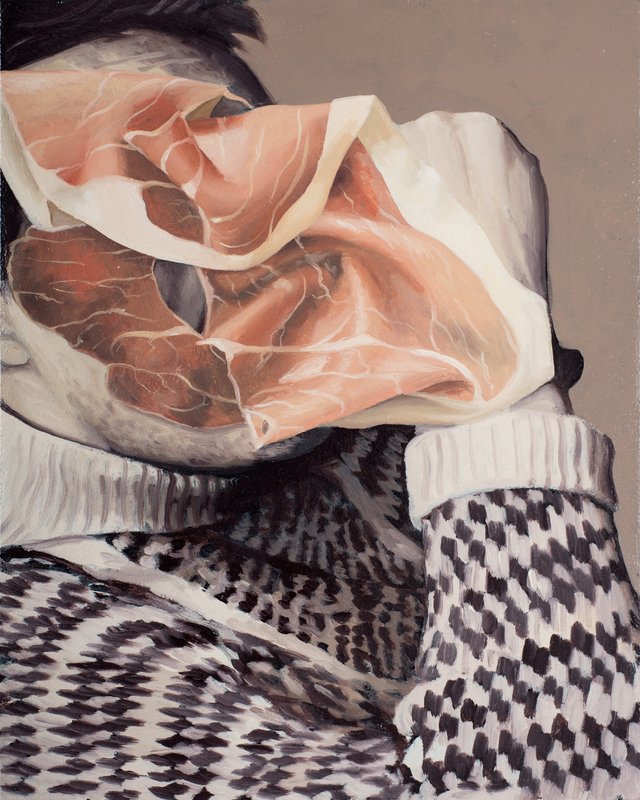 Transmission is available on Artspace for $1,900
American artist Jeremy Olson often paints from life... albeit surrealist still life. The artist creates small assemblages and dioramas in his studio to refer to as he paints his absurdist compositions, which often involve faces obscured by raw or cured meat. Go figure.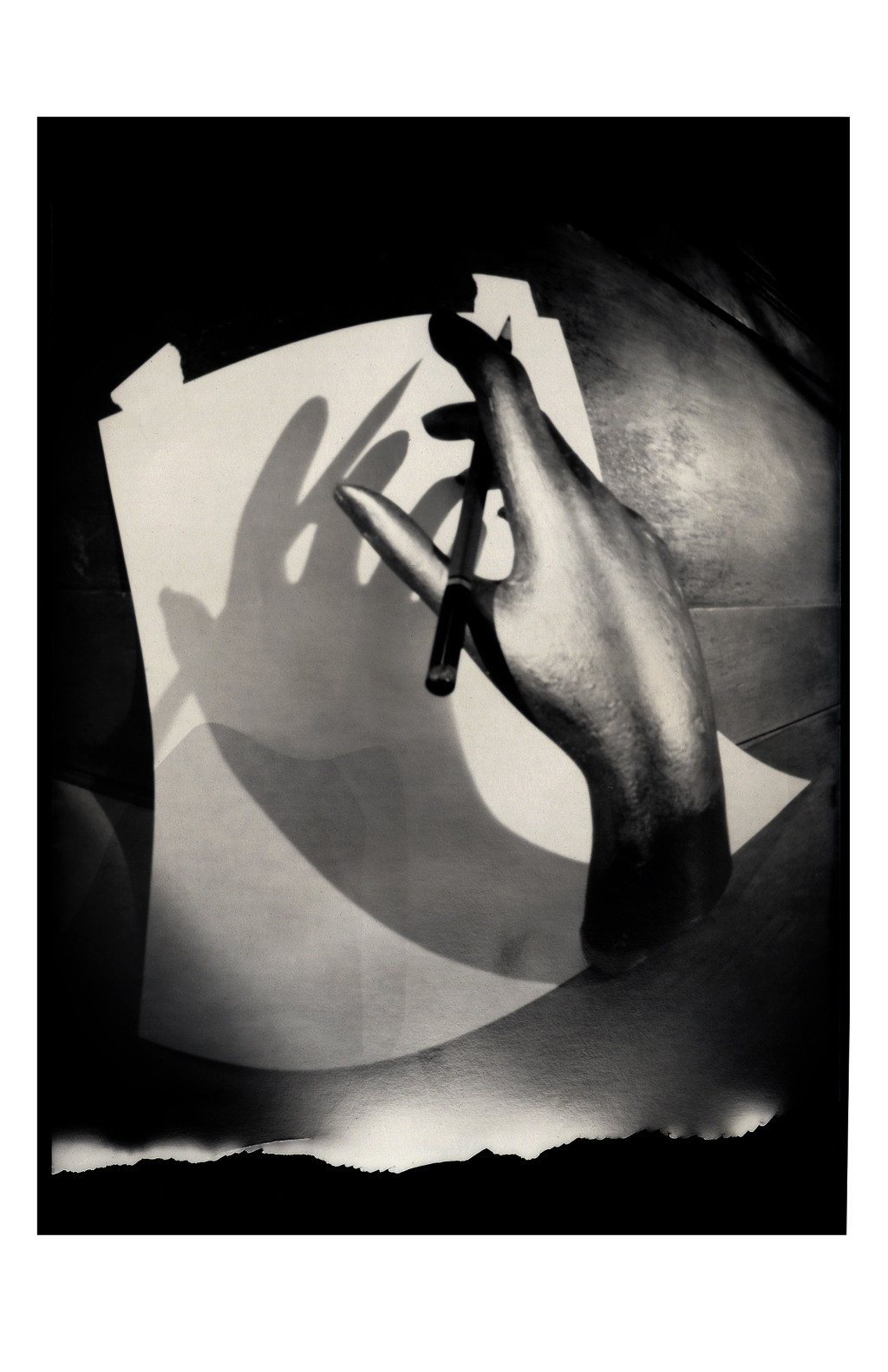 Drawing A Blank is available on Artspace for $250
Inspired by the early 20th century Surrealist photographers, Sharon Haskell transforms familiar subjects into moody, fantastical, and otherworldly images. Like Magritte, she experiments with language— Drawing A Blank depicts a hand holding a pencil as if it were literally drawing a blank page.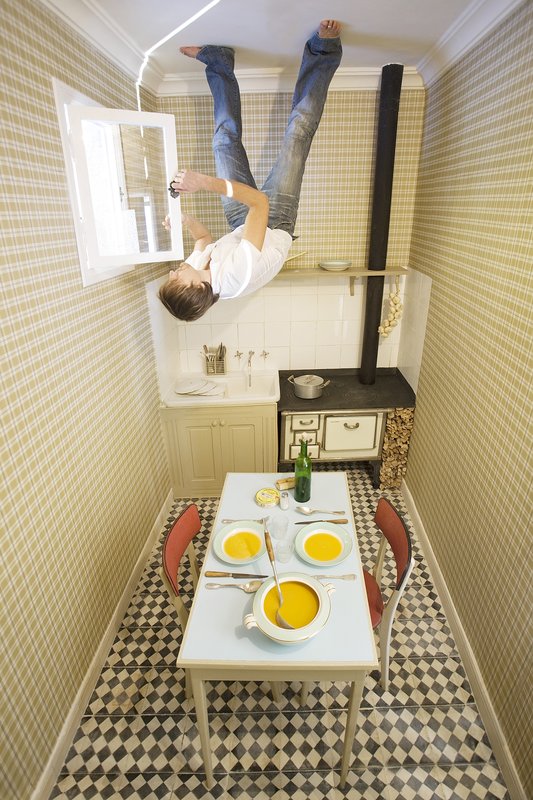 Sans titre (la cuisine) is available on Artspace for $3,859
French-born, Morocco-based artist Jean-François Foutou gets a serious kick out of playing tricks on your eye. Known in the '90s for his life-size sculptures of animals installed in unexpected locations, Fourtou has more recently focused on photography projects that involve building elaborate sets—creating the illusion of a giant in a normal-sized house, or in this case, a person walking upside-down along the cieling.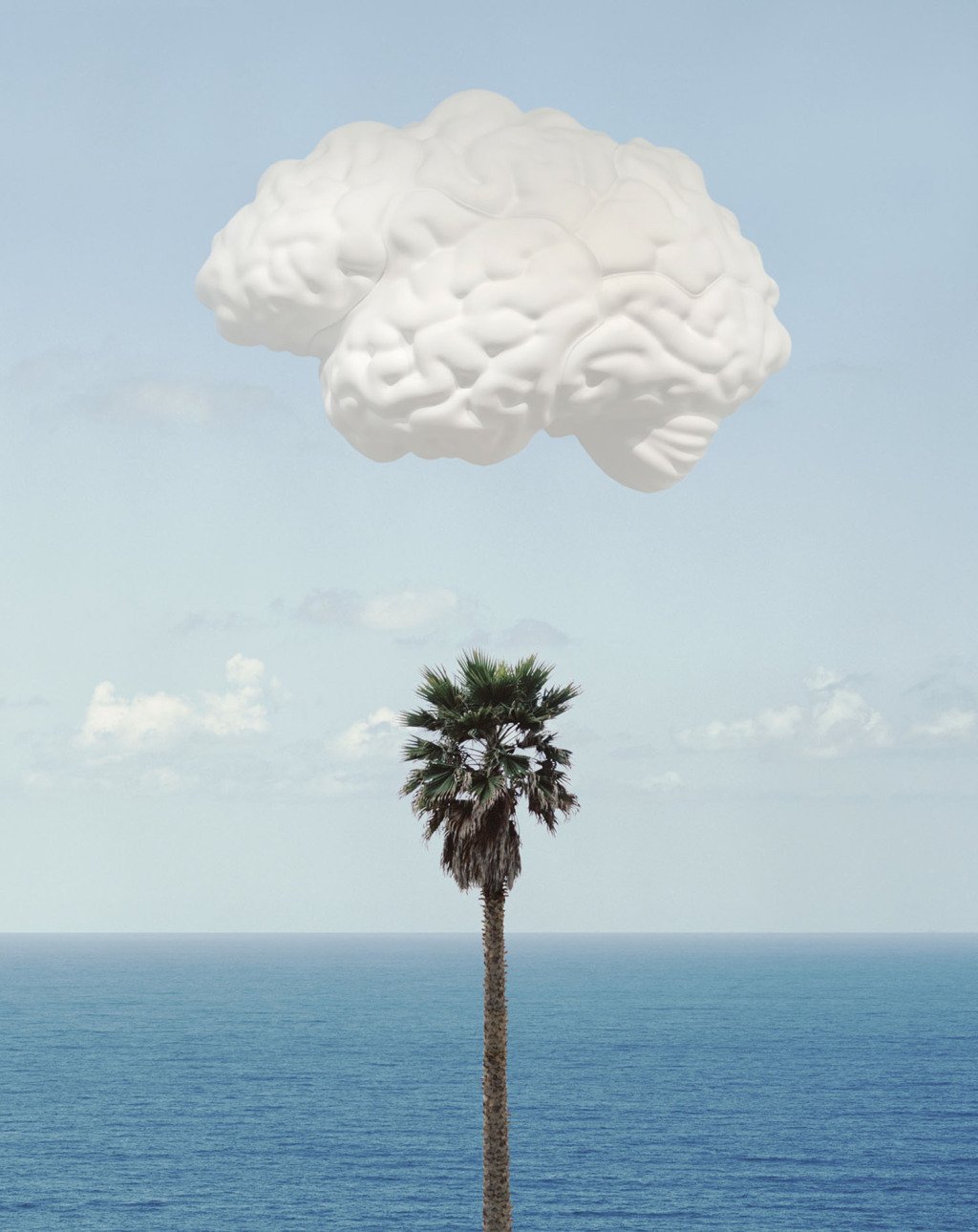 Brain/Cloud (With Seascape and Palm Tree) (2009) is available on Artspace for $6,100

Though the highly influential conceptual artist is certainly not considered a Surrealist, this print depicting a white brain hovering above a palm tree in the ocean certainly fits the bill. The brain/cloud is a play on the way we look at clouds to seek familiar shapes—which for Baldessari, is the archetype of creative thinking.