Artists often find themselves in a financial catch-22. If they have a well-paying day job, then they don't have time to make art. If they have a lower-paying but less time-intensive day job, then they can't afford materials. Grants can be a way out of this mess, whether it's over half a million from the MacArthur Foundation, or a few thousand dollars to rent a studio. Unfortunately––but unsurprisingly––grants are competitive, and if they actually have applications (some of them are nomination-only), the applications are generally annoying and long. If you'd like to jump start the process, here are some of the best-paying and most prestigious grants to apply for. We wish you luck.
JOHN F. GUGGENHEIM FOUNDATION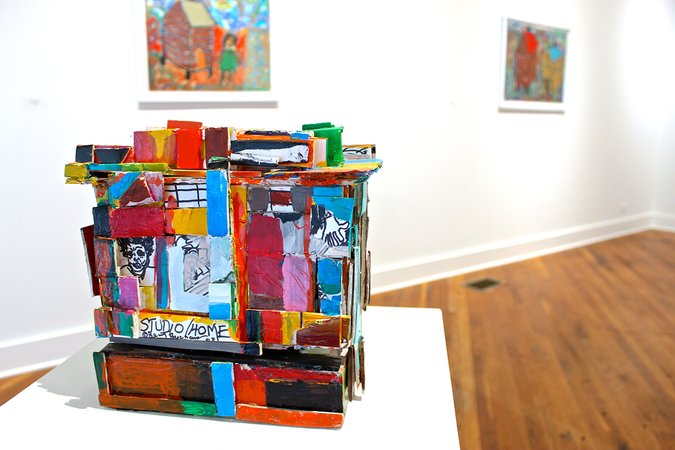 "Beverly Buchanan: Low Country" at David Klein Gallery in Detroit. Image via: Hyperallergic
Eligibility: Artists can enter through two annual competitions: one open to citizens and permanent residents of the U.S. and Canada, and another open to citizens and permanent residents of Latin America and the Caribbean.
Amount: The Guggenheim Foundation site doesn't list numbers, but according to their website, the grant average amount as of 2009 was $43,200
Deadline: The deadline for US and Canada is September 17th, 2018
Notable Alumni: Carl Andre, Diane Arbus, Beverly Buchanan
Simon Guggenheim came from a wealthy family of Swiss Ashkenazi Jews. His father, Meyer Guggenheim, became very rich from smelting and mining businesses after immigrating to America in 1847. The John Guggenheim Foundation was started by Simon and Olga Guggenheim in 1922 after their son, John, died of mastoiditis right before starting college. Their second son, George, committed suicide in 1939.
The John F. Guggenheim Foundation awards about 175 fellowships a year to "individuals who have already demonstrated exceptional capacity for productive scholarship or exceptional creative ability in the arts."
ARTADIA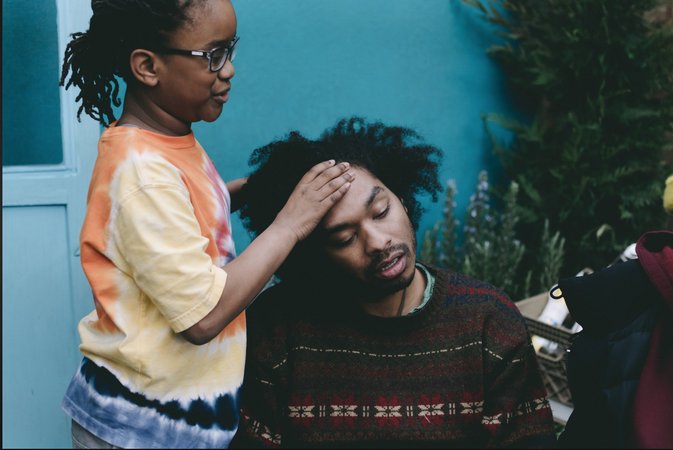 Still from Random Acts of Flyness. Image via: HBO
Eligibility: For working artists not currently enrolled in an art-related degree program. Candidates must have lived in the partner cities for a certain amount of time, which varies across the different cities.
Amount: $20,000-$50,000, plus ongoing assistance throughout the artist's career
Deadline: Los Angeles: January 1 to February 1; New York: March 1 to April 1; Houston: April 15 to May 15; Chicago: May 1 to June 1; San Francisco: July 1 to August 1; Atlanta: September 15 – October 15.
Notable Alumni: Terrence Nance, Farah Al Qasimi, Jessica Vaughn
Operating at both the national and local levels, this nonprofit grants money to visual artists in their participating award cities. In addition to its grants, Artadia also links up with the New Art Dealer's Alliance (NADA) in New York and Miami to co-facilitate a yearly national award program.
THE POLLOCK KRASNER FOUNDATION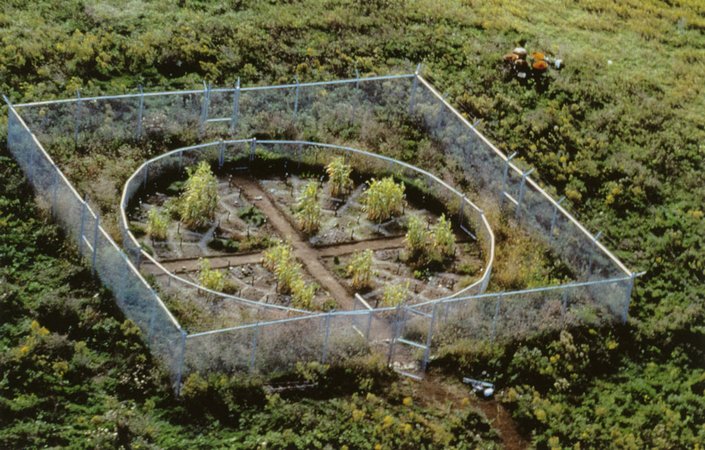 Revival Field by Mel Chin. Image via: Art21
Eligibility: No geographic specifications
Amount: Varies, given over a one-year period
Deadline: None; accepts applications year-round
Notable Alumni: Mel Chin, Terence Koh
This foundation was established as part of Lee Krasner's legacy. Krasner was one of the few women in the Abstract Expressionist movement, and is also one of the only women to have had a solo show at MoMA. The Pollock Krasner Foundation Grant is given mid-career painters, sculptors, and artists who work on paper (including printmakers) who are "actively exhibiting their current work in professional artistic venues."
CREATIVE CAPITAL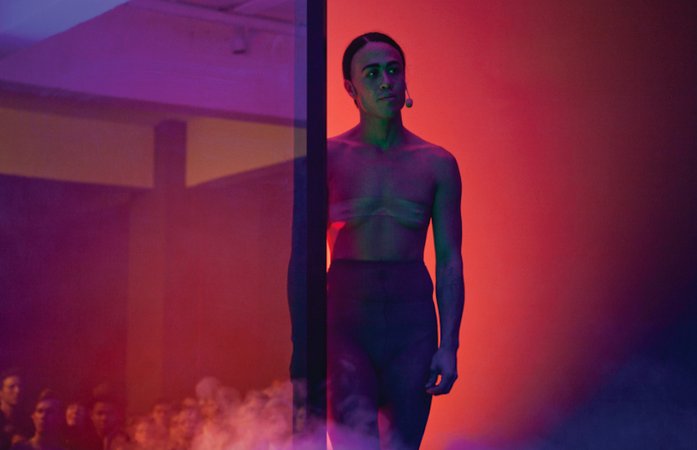 Still from A Day in the Life of Bliss by Wu Tsang. Image via: Creative Capital
Eligibility: Must be a U.S. Citizen, permanent legal resident, or an O-1 Visa holder; at least twenty-five years old; and a working artist with at least five years of professional experience.
Amount: $10,000 in initial funding. Follow-up support averages $25,000 more, which means $35,000 in total, although very select projects have received up to $50,000 total
Deadline: Stay tuned for the 2019 deadline

Notable Alumni: A.K. Burns, Lorraine O'Grady, Wu Tsang
This non-profit gives grants in 34 different disciplines on a three-year cycle. In addition to funding, Creative Capital gives professional support and training to grantees for three to five years, which it values at $45,000. While many grants act as a one-off spurt of funding, Creative Capital stands out for its effort to provide long-term support in an effort to prevent emerging artists from burning out.
THE JOAN MITCHELL PAINTERS AND SCULPTORS PROGRAM
Floor Dance, Mane and Loner by Tschabalala Self. Image via: NYTimes
Eligibility: Invitation only
Amount: $25,000 per artist
Deadline: N/A
Notable Alumni: Tschabalala Self, Torkwase Wells-Dyson, Howardena Pindell
Joan Mitchell was part of the "second generation" of Abstract Expressionist painters. Born in Chicago in 1925, she loved diving and skating as a teenager, and this athletic quality carries into her visual work. David Leiber, a partner at Zwirner, argued that Mitchell "approached painting almost like a competitive sport," noting her physical brush strokes and "heroic scale" of her work. Mitchell, like Lee Krasner, was one of the few well-known women Abstract Expressionist painters. She split her time between France and the US, and eventually moved to France in 1968. This grant has been awarded to painters and sculptors since 1994.
THE JOAN MITCHELL EMERGING ARTIST GRANT PROGRAM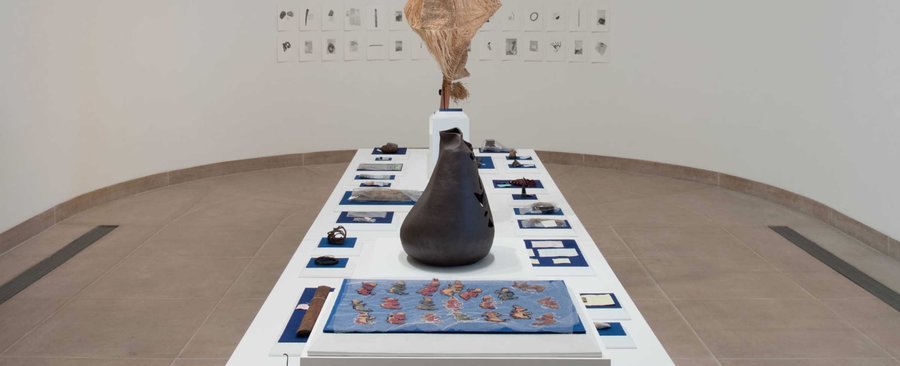 a, the, though, only by Gala Porras-Kim. Image via: Hammer Museum
Eligibility: Invitation only
Amount: $12,000 per artist
Deadline: N/A
Notable Alumni: Gala Porras-Kim, Anna Plesset, Tattfoo Tan
This grant, first awarded in 2015, is for emerging artists, with "emerging" defined as someone "early in their artistic careers (regardless of age), who are gaining momentum… and are not yet considered well established professionally by indicators such as major gallery representation, significant exhibition history, awards and commissions, or sustaining an income derived solely from art sales." This grant is awarded to ten artists a year.
THE JOAN MITCHELL EMERGENCY GRANT PROGRAM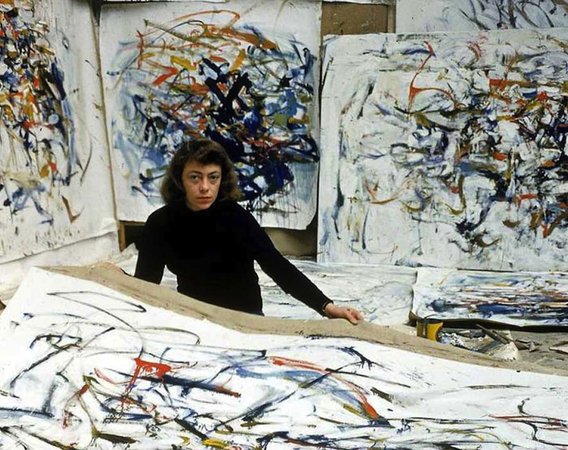 Joan Mitchell in her studio. Image via: Reality and the Museum
Eligibility: A full list of qualifications can be found here.
Amount: Varies
Deadline: Ongoing
Notable Alumni: Grantees not publically listed
This grant is for US-based visual artists who have suffered significant losses from manmade or natural disasters that have affected their communities, and is thus not applicable for individual damages such as burglary. The Emergency Grant is usually given to help pay for damage to studios/housing, or for lost materials. It can't be used to replace damaged artwork, unfortunately.
THE MACARTHUR FOUNDATION "GENIUS" GRANTS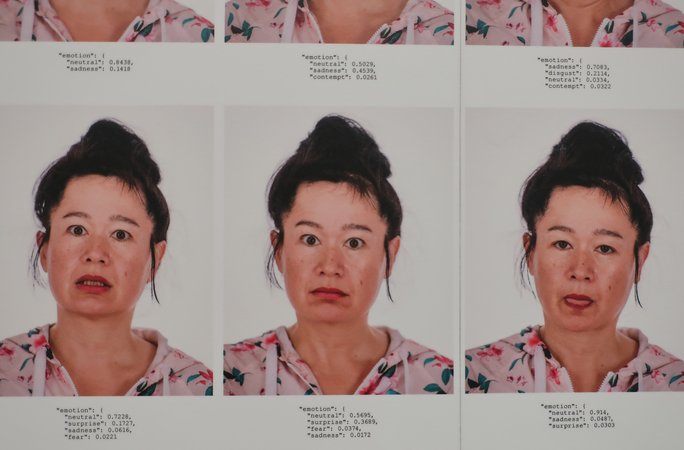 Photo of Machine-Readable Hito by Trevor Paglen. Image via: Metro Pictures
Eligibility: No unsolicited applications; awarded to US citizens recommended by anonymous nominators
Amount: $625,000, paid in quarterly installments over five years.
Deadline: N/A
Notable Alumni: Trevor Paglen, Nicole Eisenman, Alison Bechdel
The MacArthur Foundation is the twelfth-largest foundation in the U.S. It has awarded over $6.8 billion dollars since it began in 1978. Its founder, John D. MacArthur, owned Bankers Life and Casualty among other businesses and significant real estate in New York and Florida. He originally started the Foundation to avoid taxes. Known as the "genius grant," this no-strings attached award is given to "creative people" across disciplines.
THE GOTTLEIB FOUNDATION INDIVIDUAL SUPPORT GRANT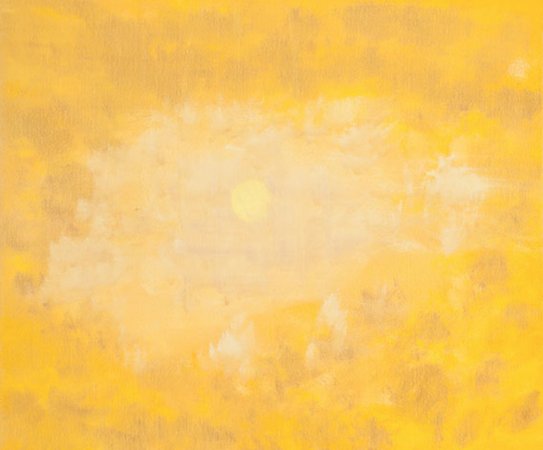 Dawn of Spring by Greg Kwiatek. Image via: Robin Lowe and Sigrid Hackenburg
Eligibility: Painters, printmakers, and sculptors who have been working for at least twenty years in a mature phase of their work, and can demonstrate a need for financial assistance.
Amount: $25,000
Deadline: Stay tuned for the 2019 cycle application deadline later this year.
Notable Alumni: Ira Joel Haber, Greg Kwiatek, Tomasz Domanski
This foundation was created by Adolph Gottlieb, one of the founders of Abstract Expressionism. While Gottleib won success, many of his colleagues still faced financial hardship, despite their professional success. Thus, the foundation wishes to support "mature" artists despite their level of commercial achievements.
RELATED ARTICLES
The Best European Graduate Schools for American Artists: How to Get Your MFA Abroad
11 Art Studio Hacks That Will Save You Money
How to Nail the Studio Visit: Expert Advice on What Artists Should Do (and Not Do) to Make an Impression