''The bitter truth was that AIDS did not just happen to America—it was allowed to happen. . . From 1980, when the first isolated gay men began falling ill from strange and exotic ailments, nearly five years passed before all these institutions—medicine, public health, the federal and private scientific research establishments, the mass media, and the gay community's leadership—mobilized the way they should in a time of threat. The story of these first five years of AIDS in America is a drama of national failure, played out against a backdrop of needless death.'' - Randy Shilts, And The Band Played On, 1987
Back in March of last year, Patti Davis, Ronald and Nancy Reagan's daughter, gave an interview with Zainab Salbi for Yahoo News, covered later in the Washington Post. On the subject of what her late father's reaction might have been to Trump, Davis explained that she believes today's Republican Party "bears no resemblance to the Republican Party of my father's time… How about the crickets when Trump keeps assaulting the Constitution?" She went on to declare, "I think he would be horrified. I think he would be heartbroken."

Ronald Reagan via History.com
While Davis has long been considered the progressive black sheep of her famous family, her insistence on Reagan's incompatibility with Trump's administrative values amounted to an impressive feat of cognitive dissonance. Trickle down economics? Blatant homophobia? Xenophobic immigration policies? Actively courting the Evangelical right as a political strategy?
...Any of this ringing a bell?
Even Reagan's tagline, "Let's make America great again," sounds like a blueprint rather than a point of departure to modern ears. Reagan also oversaw a homicidally negligent campaign of bigotry in his dogged refusal to prioritize or acknowledge the AIDS epidemic, and that stunning lack of empathy corresponded with burgeoning conservative distaste for the National Endowment of the Arts, the publicly funded grant-making organization that, at the time, supported explicitly gay art and artists.
Robert Mapplethorpe via Rolling Stone
In fact, the NEA became ground zero for the "Culture Wars" of the '80s and '90s, a flashpoint for traditionalist dissent against liberal social mores. The history of queer identity in the United States is inextricably entwined with the twin forces of resilience and creative expression; it made sense that conservative pushback would take place in a specifically visual forum in order to create a functional symbol of its legislative intolerance. Right-wing ethics have always been concerned with the alleged "degradation" of society, a breathless suspicion of the unknown that further demonizes already vulnerable populations (then-Senator Pat Buchanan famously described homosexuality as "a decay of society and a collapse of its basic cinder block, the family," in addition to comparing same-sex attraction to alcoholism, suicide, and bestiality on a regular basis). As Trump continues his crusade to defund the NEA, it feels useful to revisit the eerily similar climate of the late '80s, where familiar conditions of fear, religious panic, and political disharmony created a bubbling resentment of non-normative sexuality and its celebration.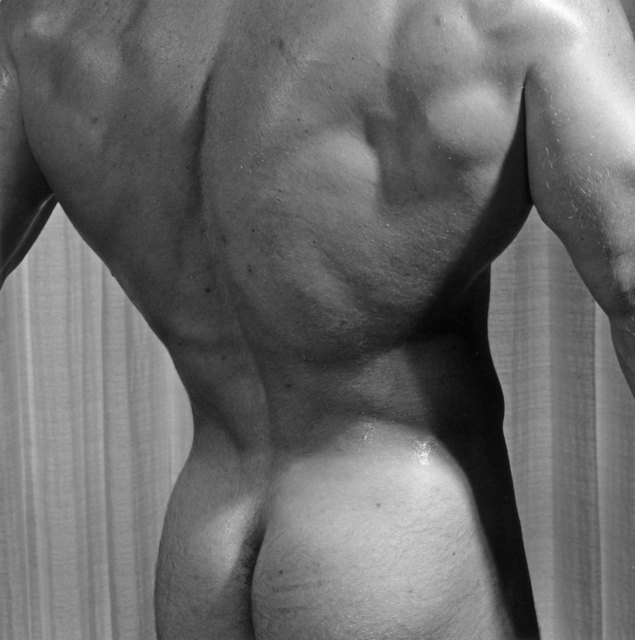 Jim Enger via Arthur Roger Gallery
In 1989, the Right's effort to defund the NEA was well underway, but not yet colored open disgust; if anything, Republicans simply found the program extraneous. In fact, given Reagan's past as a Hollywood actor, the NEA was relatively safe against total defunding; the Screen Actors Guild had persuaded him to maintain federal funding just a year prior. Then came the retrospective. Superstar photographer Robert Mapplethorpe, best known for gorgeously frank black-and-white depictions of the gay experience, had recently passed from AIDS-related complications; Robert Mapplethorpe: The Perfect Moment, had shown in Philadelphia and Chicago to limited comment, but it's imminent arrival at the Corcoran Gallery of Art in Washington, D.C. proved more challenging to museum-goers. On the heels of North Carolina Senator Jesse Helm's denouncement of Andre Serrano's now-iconic Piss Christ photograph, the partially NEA-funded Mapplethorpe exhibit, which included explicit photographs of gay sex acts alongside flowers and more traditional portraits, was pulled into the undertow of mounting public outrage. Fearing protests and loss of funding, the Corcoran's director decided to cancel the exhibition less than three weeks before the opening. When the show traveled to Cincinnati's Contemporary Arts Center, Helms was incensed. He used his political clout to have the director and institution charged with obscenity, even though neither allegation took, and eventually sponsored a bill, which passed, to bar the NEA from using funds to "promote, disseminate or produce obscene or indecent materials, including but not limited to depictions of sadomasochism, homoeroticism... or individuals engaged in sex acts." The House cut $45,000 from the NEA's proposed budget, a sum identical to the total of the two grants that funded Mapplethorpe and Serrano.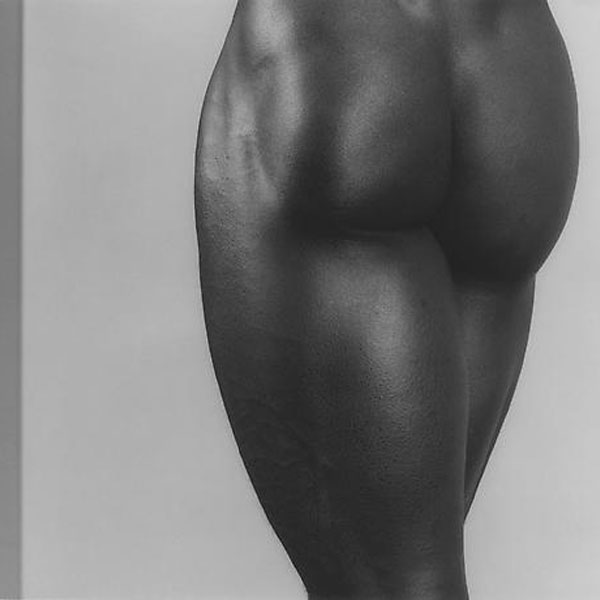 Too beautiful for its own good via Australian Centre for Contemporary Art
Helms' relationship to the Mapplethorpe show felt... personal. He mailed reproductions of the most explicit photographs to several senators in what the press would eventually term his "Indecent Sampler." He tore the images to shreds on the senate room floor as he railed against their "despicable" lack of morality. An old-fashioned sense of reactionary theater reigned over the Mapplethorpe-inspired portion of the Culture Wars, pitting bold artistic statements against histrionic public outcry and punishing political condemnation. This was the era of violent veteran protests of School of the Art Institute of Chicago students, funds withheld from exhibitions grappling with the AIDS crisis, and rap duo 2 Live Crew's Supreme Court obscenity case. Still, there was something about Mapplethorpe's legacy, one defined in part by the kind of danger-flecked, hedonistic intimacy Helms and his ilk found so deplorable, that provided a unique, fiery catalyst for the acrimonious explosion that followed. Even as the AIDS crisis began to draw more large-scale attention in the early '90s, the deeply human tragedy bobbing in its wake was framed by conservatives as a self-fulfilling prophecy. Mapplethorpe's life, death, and artistic output reflected a narrative the right could twist according to their own homophobic agendas, and while the NEA remained in place despite Helms' best efforts, the memory of Mapplethorpe's show has proven indelible to his party. Conservative magazines and websites still regularly discuss the NEA in the context of Mapplethorpe and Serrano nearly 30 years later. The NEA has largely escaped defunding because moderate antagonism has kept Republican ascendance at bay, but also due to the NEA's long-standing reluctance to back "controversial" work.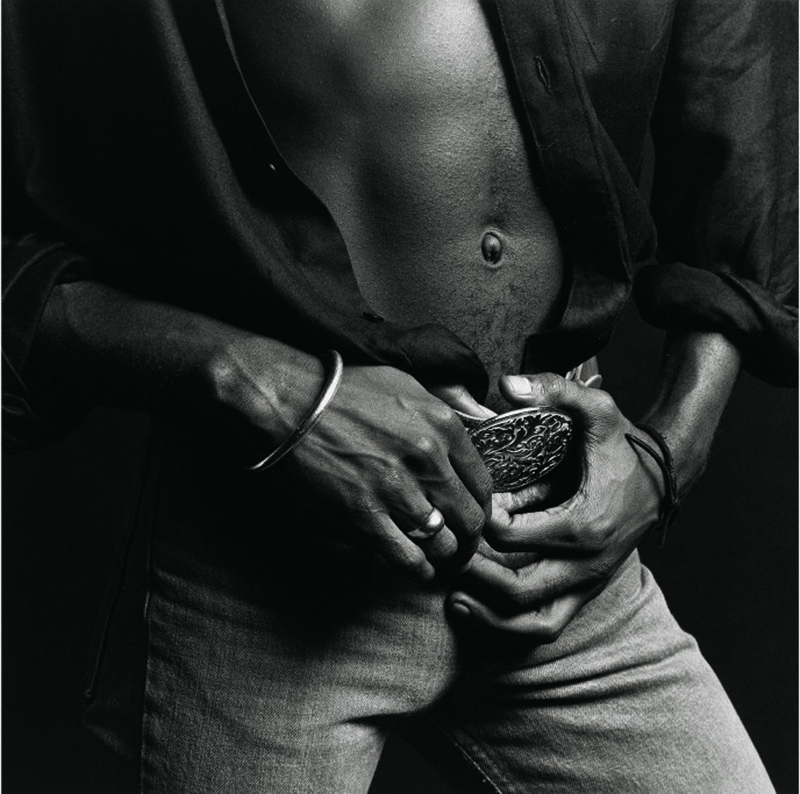 Philip Prioleau via LACMA
The month of June has now come to be associated with corporate floats and rainbow-garnished paraphernalia, but stories like Mapplethorpe's remind us that Pride started as a riot, and that queer existence in America is built on a praxis of resistance, survival, and defiant beauty in the face of extermination, injustice, and indignity.


RELATED ARTICLES:
"I Want To See the Devil in Us All": How Robert Mapplethorpe's Queer BDSM Redefined Photography

8 Iconic AIDS Activist Artworks that Changed the Trajectory of the Epidemic