If you thought the only cut-off ear in the art world was Vincent Van Gogh's—think again. The grandson and namesake of one of America's most known art collectors, J. Paul Getty, had his ear dismembered when the 16-year-old was kidnapped in 1973. The kidnappers (who were part of the powerful Italian crime gang known as the 'Ndràngheta) sliced off John Paul Getty III's ear when his stubborn billionaire grandfather refused to pay the demanded ransom. Amusingly, even the severed ear didn't convince J. Paul Getty to pay up. Despite being one of the world's wealthiest men (Getty was named the richest living American by Fortune magazine in 1957), he continued to negotiate his grandson's release with the kidnappers. He famously declared, "I have 14 other grandchildren. If I pay one penny now, I'll have 14 kidnapped grandchildren." In no rush, Getty was finally persuaded to pay the $3.2 million ransom a whopping six months after the kidnapping. But he only allowed $2.2 million to come out of his pocket (because that was the maximum amount that was tax-deductible!), and he loaned his son the other $800,000—to be paid back at 4% interest, of course.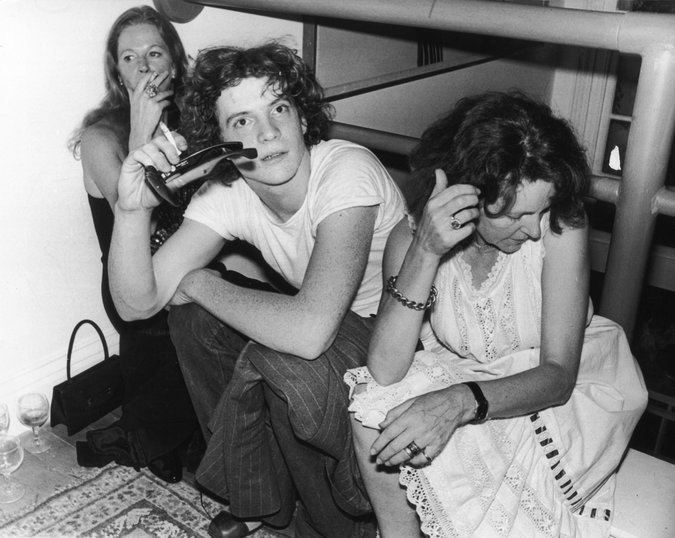 John Paul III in 1976 at a party hosted by Andy Warhol. Photo via The New York Times.
Even if you weren't around 45 years ago to witness this shocking incident unfold, you've probably heard about it recently, since the drama resurfaced this year in two Hollywood versions of the story. In December, Ridley Scott released his film All the Money in the World, where Christopher Plummer received an Oscar nomination for his performance as J. Paul Getty (he was quickly recast in the role after Kevin Spacey's #MeToo scandal). And this Sunday, FX airs the pilot of their new series Trust, directed by Danny Boyle and starring Donald Sutherland as J. Paul Getty.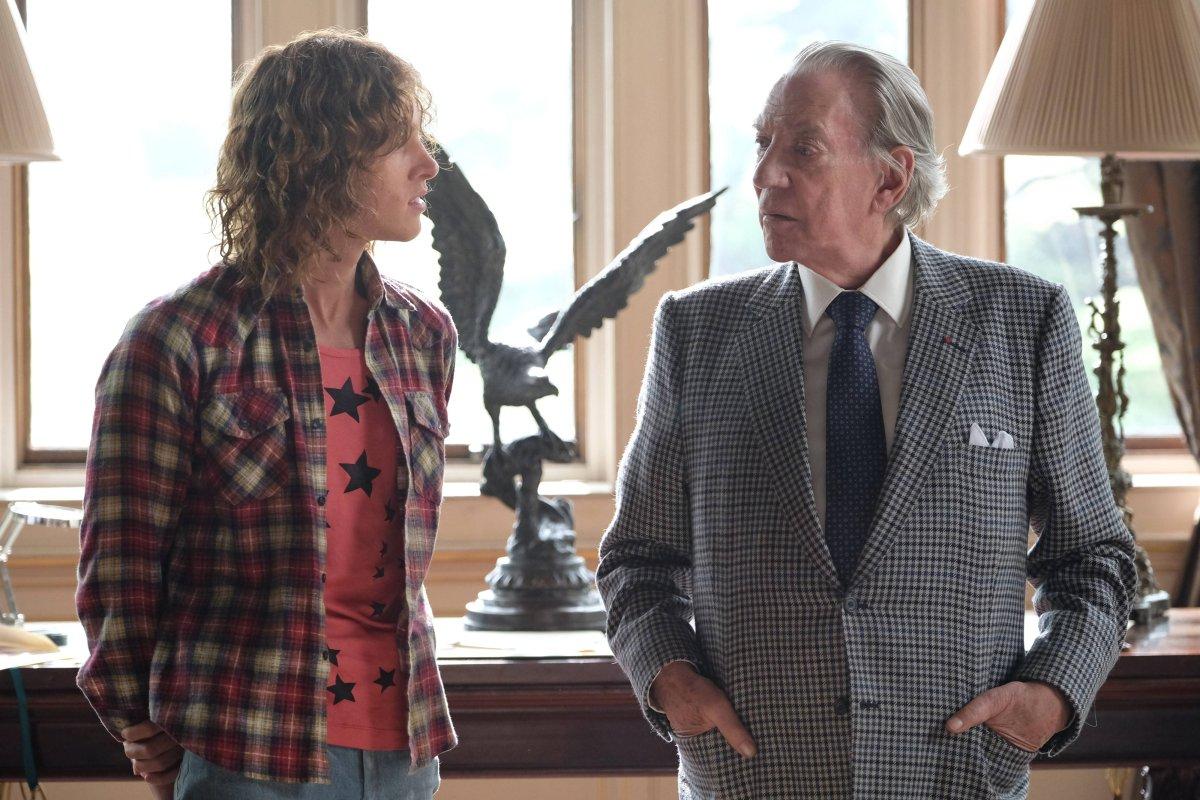 Harris Dickinson and Donald Sutherland star in FX's Trust. Image via FX Network.
While Getty's lawyers have already sued the FX show for "cruel and mean-spirited defamation," J. Paul Getty had already gone down in history as a notorious penny-pinching a-hole. His 1976 obituary recounts a magazine article entitled It's Tough to be a Billionaire where Getty stated, "I never give money to individuals… it's unrewarding and wrong." Naturally, he barely gave to charity or the government. Instead, he spent the vast majority of his fortune collecting art.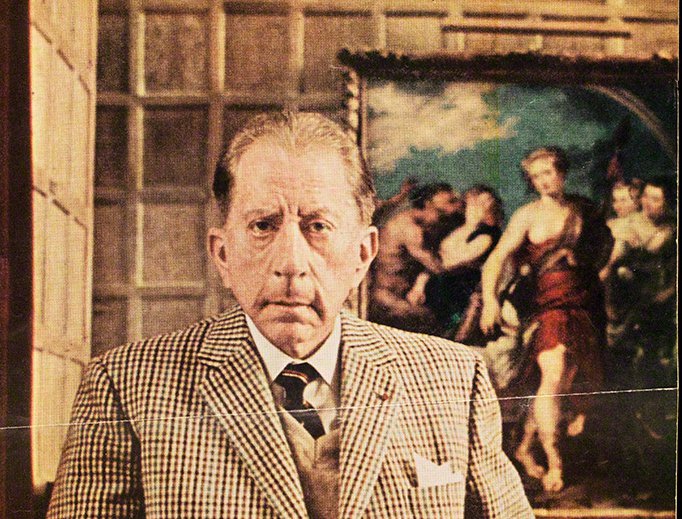 J.Paul Getty in 1964 at Sutton Place in front of Peter Paul Rubens's Diana and Her Nymphs on the Hunt (1627–28). photo via Artnet.
Following his father into the oil business, Getty made his first million in 1910, at the age of 18, when he drilled an oil well in Oklahoma. From there, the man was an unstoppable force in the industry, acquiring several oil companies during the Great Depression, and merging the holdings into Getty Oil. It was around this time that Getty started seriously collecting art, for the same reason that any cheapskate would—he couldn't resist a bargain. In his journal that he kept daily (thousands of pages of entries are available through the Getty's website) he writes about the decreasing value of art: "Prices are about one-fourth of 1910-1929 prices, the lowest of the century. The best pictures bring half their former price, other pictures one-third to one-tenth" (April 8, 1939).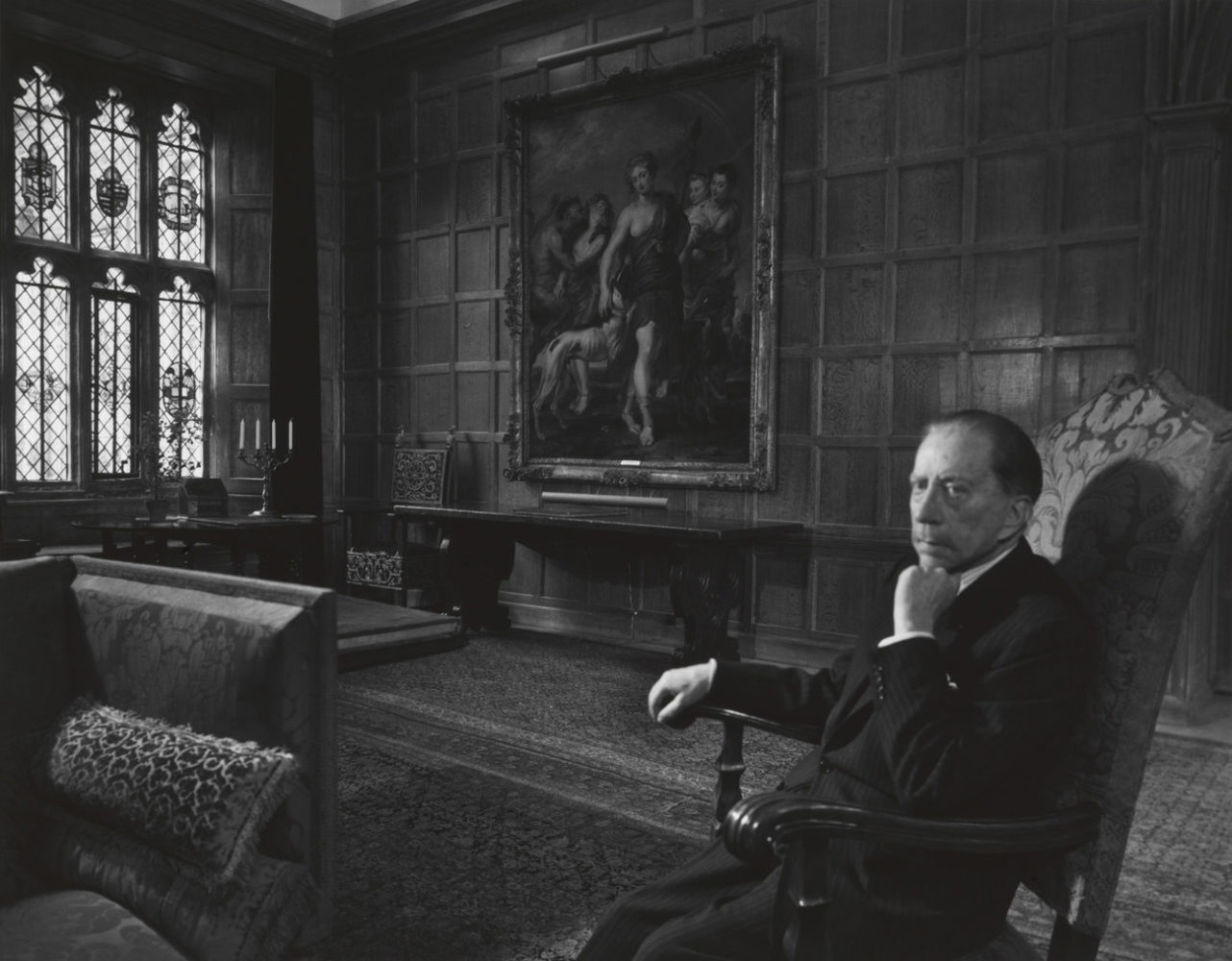 J. Paul Getty inside Sutton Place, 1964. Image via the Getty Research Institute.
Getty was a self-proclaimed art collecting "addict" and began working with Lord Duveen, one of the most prominent art dealers of the time, who sold millions of dollars of art to patrons like Mellon and Frick. According to Getty's 1965 autobiography, The Joys of Collecting, his favorite fields of art were sculptures from Greco-Roman antiquity, Renaissance art, 16th century Persian carpets, French furniture, and tapestries. He somewhat came to regret some of his collecting choices, writing in his diary, "I should have bought a dozen Renoirs in the '30s instead of one, plus some Degas, Monets, Pissarros, Manets, and fewer tapestries and carpets. But I like my tapestries and carpets even if they haven't increased 20 times in value like the Impressionists" (Nov. 7, 1967). In 1953 Getty became next-level loaded, reaching billionaire status when his interests hit massive oil quantities in the Middle East. The following year, a wing of his 60-acre ranch estate in Malibu was opened to the public as The J. Paul Getty Museum. His art collection of over 600 pieces was housed between this museum and his Tudor manor house in Surrey, England known as Sutton Place, where he lived out his days.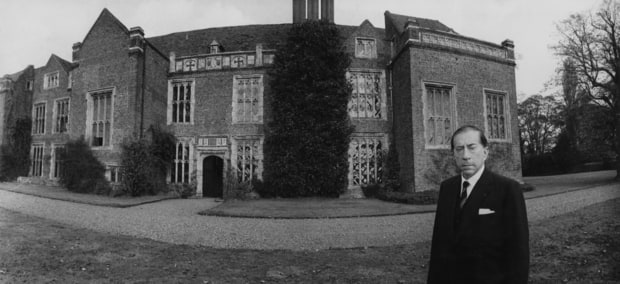 J. Paul Getty outside Sutton Place. Image via Rolling Stone.
When Getty died in 1976 he was worth more that $6 billion (around $18 billion in 2017 considering inflation). And he left the bulk of this estate to the J. Paul Getty Trust, instantaneously creating the world's wealthiest art institution. (In case you were wondering, he left his one-eared grandson nothing.) The unprecedented endowment facilitated the construction of the Getty Villa in Pacific Palisades, the Getty Center in Brentwood, the expansion of the collections of the Museum, and the creation of the Getty Conservation Institute, the Getty Research Institute, and the Getty Foundation. Recently, the Getty Museum has been scrutinized for soliciting annual financial gifts from patrons. Some believe the world's richest museum should save the fundraising for art institutions that actually need the money.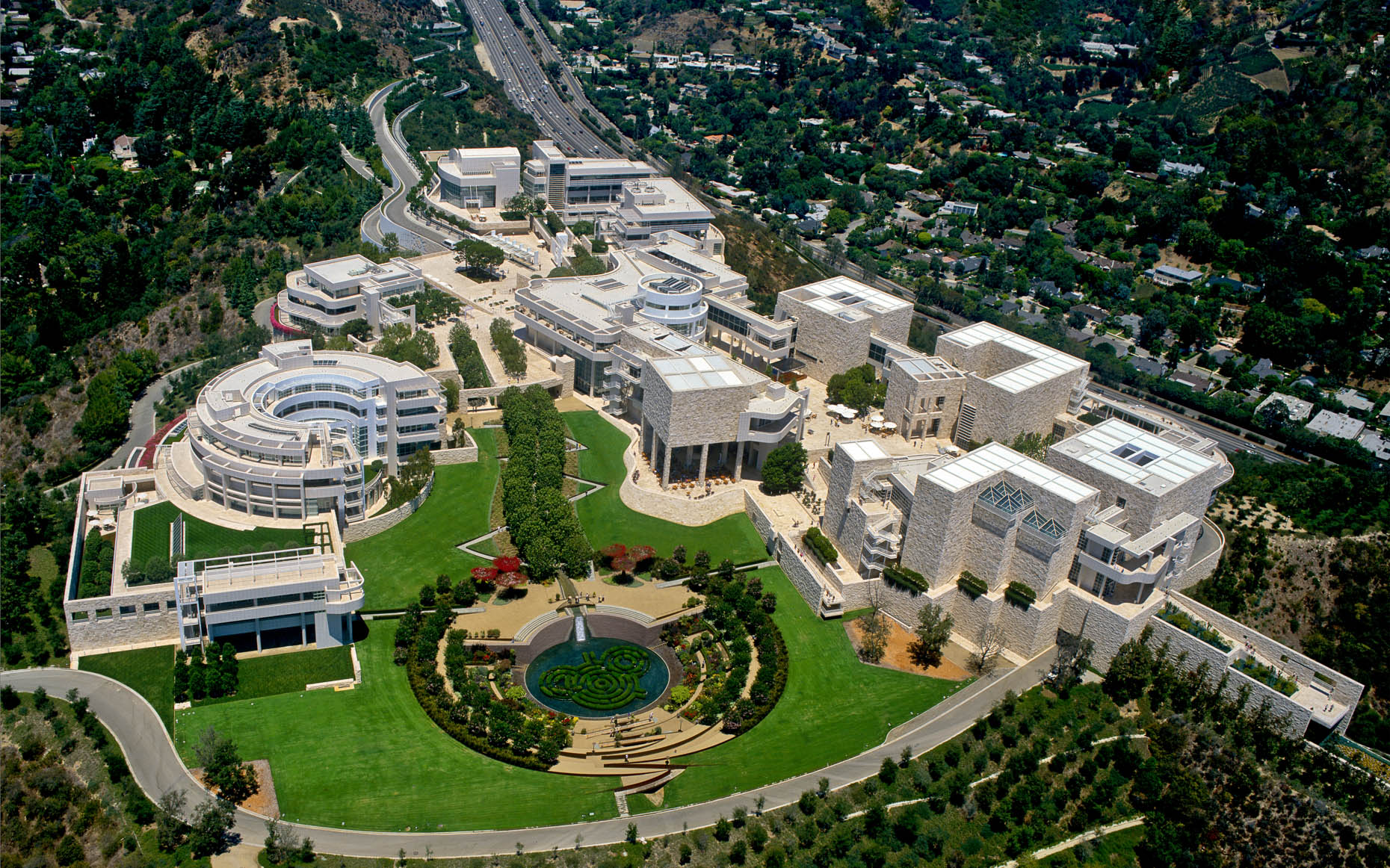 The Getty Museum. Image via Edit Magazine.
The museum's website regards Getty's art collecting as "non-conformist," writing that he took "calculated risks." On the contrary, a 1986 New York Times article titled "Isn't It Funny What Money Can Do?" states, "As an art collector, Getty was too timid to be vulgar, too suspicious and uncertain to be a patron of anything new and too cheap to acquire a great collection. Sir Francis Watson, one of his advisers on the decorative arts, said, 'The act of being mean gave him great pleasure . . . Getty's collecting was a para-artistic activity. He acted up to the image of very rich men who are collectors of money, and works of art come second.''' The same Times piece labels Getty the "ultimate Yuppie" (a term that hasn't been used since the decade the article was published). While Getty will always be remembered as one of the most successful oil titans, and the Getty Museum a gift to the art world and culture at large, it's a shame that his legacy is shrouded by his miserly, stingy reputation.