Sometimes there are just no words for what someone is dealing with. Fortunately, people can also communicate through art, where a work has the ability to convey complex feelings and act as an emotional outlet. Perhaps Georgia O'Keeffe put it best when discussing her painting, stating, "I found I could say things with color and shapes that I couldn't say any other way—things I had no words for." People have been expressing themselves through art, as a healing mechanism, for thousands of years; but the formal concept of art therapy is fairly new.
Art was first introduced into the therapeutic field in the 1940s. The British artist Adrian Hill coined the term "art therapy" in 1942. Since 1991 art therapy has been recognized as a regulated mental health profession. According to the American Art Therapy Association, "art therapists are trained to understand the roles that color, texture, and various art media can play in the therapeutic process and how these tools can help reveal one's thoughts, feelings, and psychological disposition… art therapy can be an effective mental health treatment for individuals who have experienced depression, trauma, medical illness, and social difficulties."
Art therapy can also be found in non-clinical settings, such as art studios and creative development workshops, as many use art as a form of self-therapy to cope with loss, traumatic events, mental illness, or stressful situations. So what exactly is it about art-making that's therapeutic? Because you're using mental processes in a physically engaging way when you're creating art, you're forced to forge a mind-body connection that can be grounding and healing.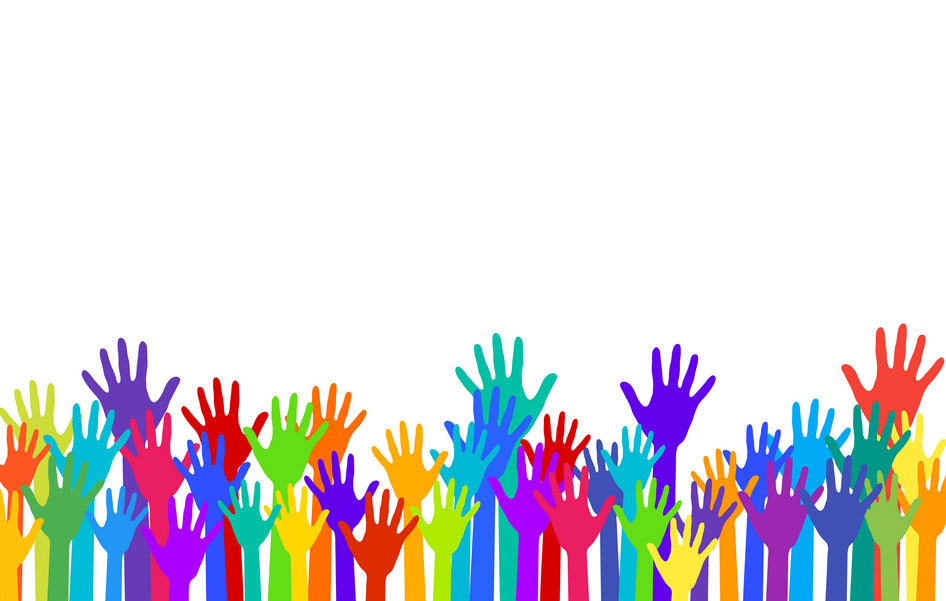 A study published in the journal Art Therapy revealed that during a 45-minute-long art-making session three-quarters of participants experienced lower levels of the stress hormone cortisol, regardless of artistic ability. And in their book Art as Therapy, Alain de Botton and John Armstrong propose that even looking at art "is a therapeutic medium that can help guide, exhort, and console its viewers, enabling them to become better versions of themselves."
As the world finds its way through the latest planetary challenge, it's important and comforting to bear in mind the healing power of art. Here, we've compiled a list of artists who have used art therapeutically. And while we certainly don't want to romanticize the problematic "tortured artist" trope—which normalizes and downplays mental illness, or other serious issues artists often face, since it leads to avant-garde work—these six artists' stories exemplify the impactful role art therapy can play in one's life.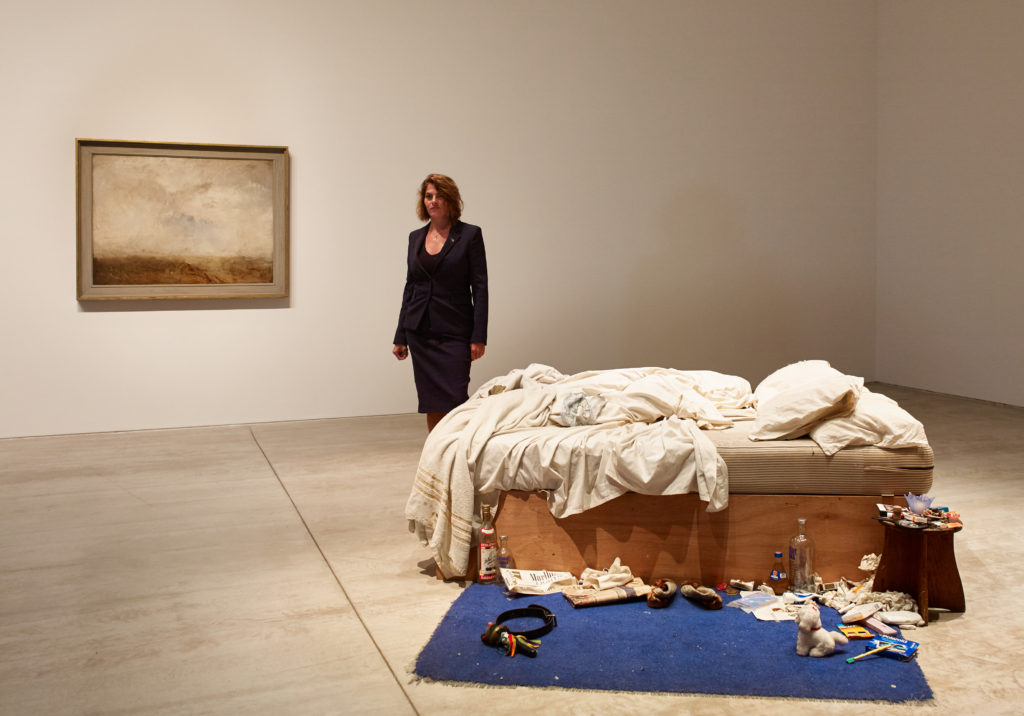 Image via news.artnet.com
A renowned member of the Young British Artists (YBAs), Tracey Emin works across a variety of media to create autobiographical and confessional art. Emin is a survivor of a painful childhood and adolescence—she was raped at 13-years-old and later dealt with, drug abuse, alcoholism and anorexia. In 1996 Emin locked herself in a gallery room for two weeks, with canvases and art supplies, in an art-therapy like attempt to discover herself through painting. The result was a flood of over 95 autobiographical works like Exorcism of the Last Painting I Ever Made, which displays the words "most of my life has been built on fear." Her readymade installation My Bed (1998) shows a messy, stained bed with detritus including used condoms, underwear, and menstrual blood. Emin claimed it resembled her bed, from which she didn't move for four days while suffering from suicidal depression. The deeply intimate, personal details Emin expresses and tackles through her work shows how art can act as a cathartic vehicle for healing. In her 2005 autobiography, Strangeland, Emin wrote, "I only survived thanks to art. It gave me faith in my own existence."
KIM NOBLE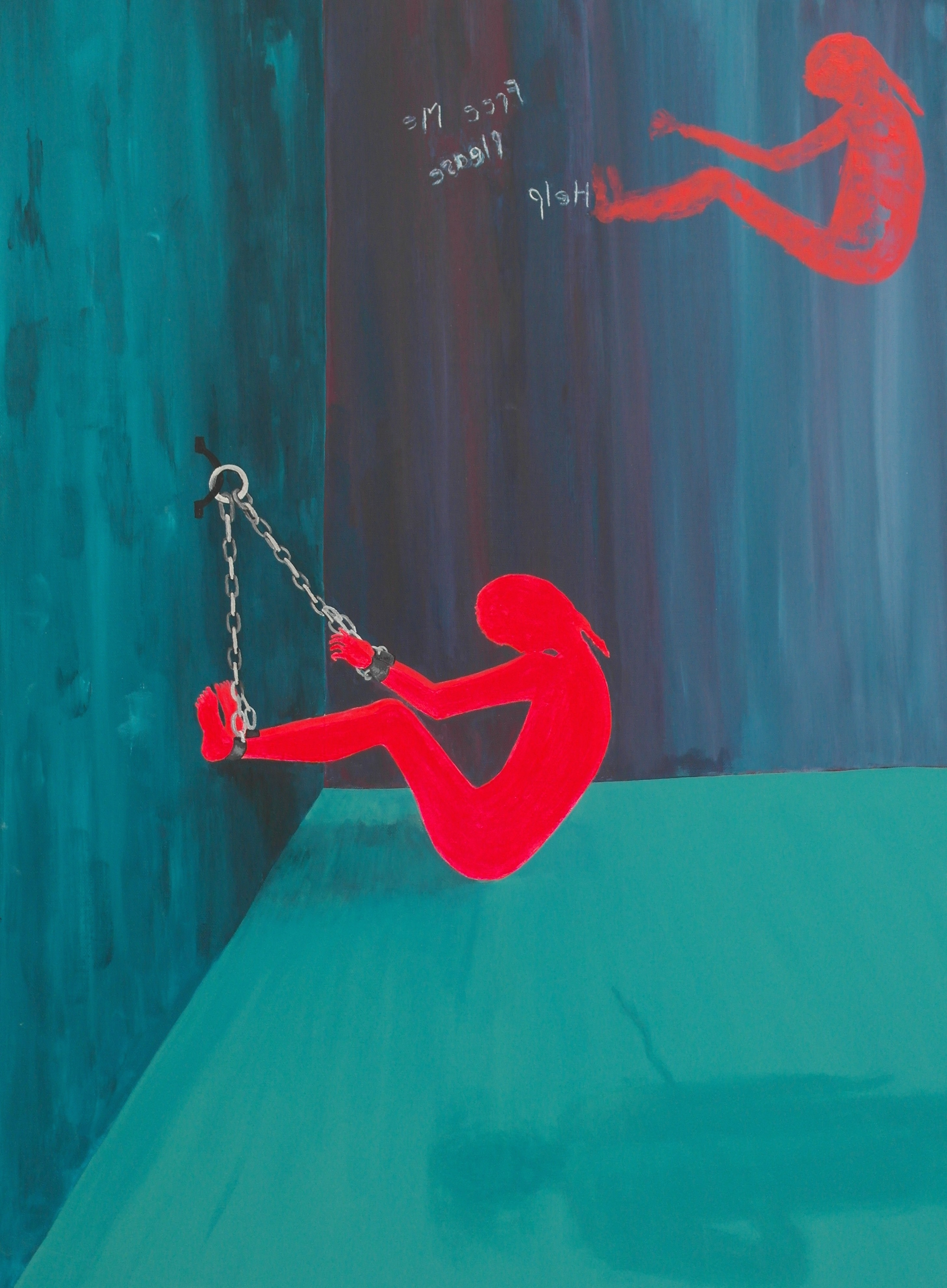 Image via huckmag.com
Artist Kim Noble has Dissociative Identity Disorder (DID), where a person develops multiple, distinct personalities typically as a reaction to trauma to cope with pain. In and out of hospitals since the age of 14, Kim became interested in painting in 2004 after meeting with an art therapist. As a result, 13 of Kim's different personalities—many of who are unaware that they share a body—are artists and have developed their individual styles. Noble has exhibited her works in over 60 exhibitions, nationally and internationally. In an interview about her work exhibited at London's Zebra One gallery in a show titled "With Art in Mind," Noble states, "Art gives me a feeling of unity. It has helped me to get in touch with a feeling of confusion, madness and the unknown. I suppose (it's) similar to getting in touch with your subconscious, yet our subconscious is a physical being, with its own personality ... Art has opened up a new world."
FRIDA KAHLO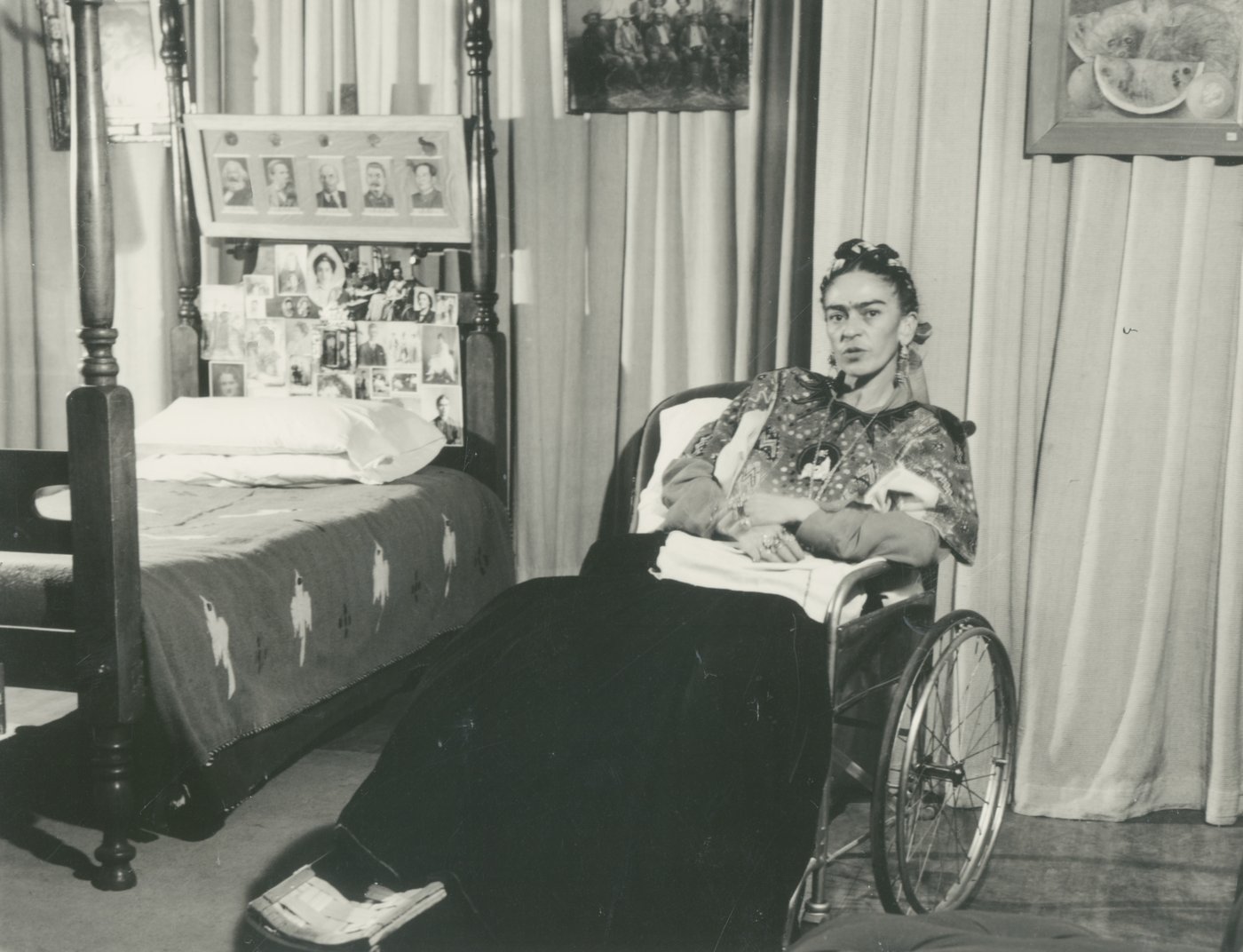 Image via artgallery.nsw.gov.au
Legendary Mexican painter Frida Kahlo is a well-known example of how one can overcome pain and tragedy through art. At age six Kahlo was infected with polio, and then at 18-years-old was in a serious bus accident where she suffered a broken spine, broken collarbone, and 11 fractures in her right leg. Undergoing more than 30 surgeries throughout her lifetime, and also suffering several miscarriages, Frida transcended her pain and loss through her work. Kahlo wrote in her diary, "I paint self-portraits, because I paint my own reality. I paint what I need to. Painting completed my life. I lost three children and painting substituted for all of this…I am not sick, I am broken. But I am happy to be alive as long as I can paint."
JACKSON POLLOCK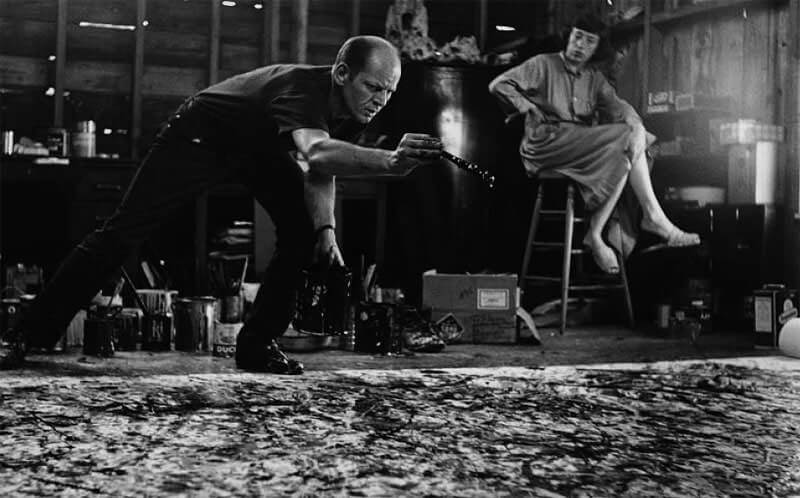 Image via jackson-pollock.org
A leading force behind the abstract expressionist movement, Jackson Pollock was also a withdrawn and volatile personality, diagnosed with bipolar disorder and battling alcoholism for most of his life. According to Psychology Today, the creation and progression of Pollock's drip paintings occurred whilst the artist was in psychiatric treatment, and in 1939 his drinking and anxiety alleviated. Pollock felt as though the process of psychoanalysis through painting tapped into his subconscious. Furthermore, the direct influence that Native American sand painters had on Pollock's artistic practice contributes to the notion that his art-making was a spiritual process. Art historian Jackson Rushing hypothesizes that Pollock turned to drip painting in an attempt to heal himself, as it parallels the healing ritual typical in Native American sand painting.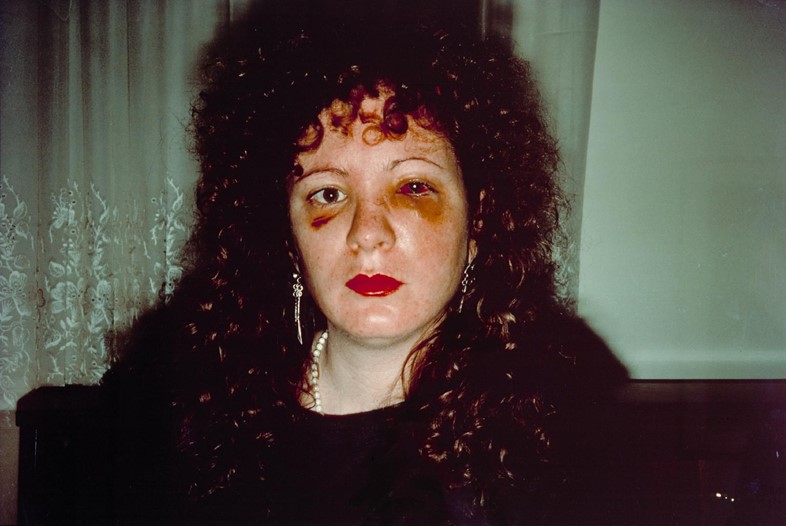 Image via dazeddigital.com
American photographer Nan Goldin documents LGBTQ bodies, intimate moments, the HIV crisis, the opioid epidemic, and more, through deeply personal and tender portraiture. Goldin has used photography as a means of coping with pain throughout her life, starting from the earliest and greatest trauma she experienced, losing her older sister to suicide when Goldin was 11-years-old. In a 2014 interview with the Guardian Goldin declared, "Photography saved my life…Every time I go through something scary, traumatic, I survive by taking pictures." The catharsis that photography has brought Goldin can be seen in her evocative self-portrait Nan one month after being battered (1984) where she boldly and bravely confronts the viewer with a bruised and swollen face, unafraid to show what she's been through. The photograph was taken after Goldin was severely abused by her lover and marks the end of a long-term, intense, and emotional relationship.
EDVARD MUNCH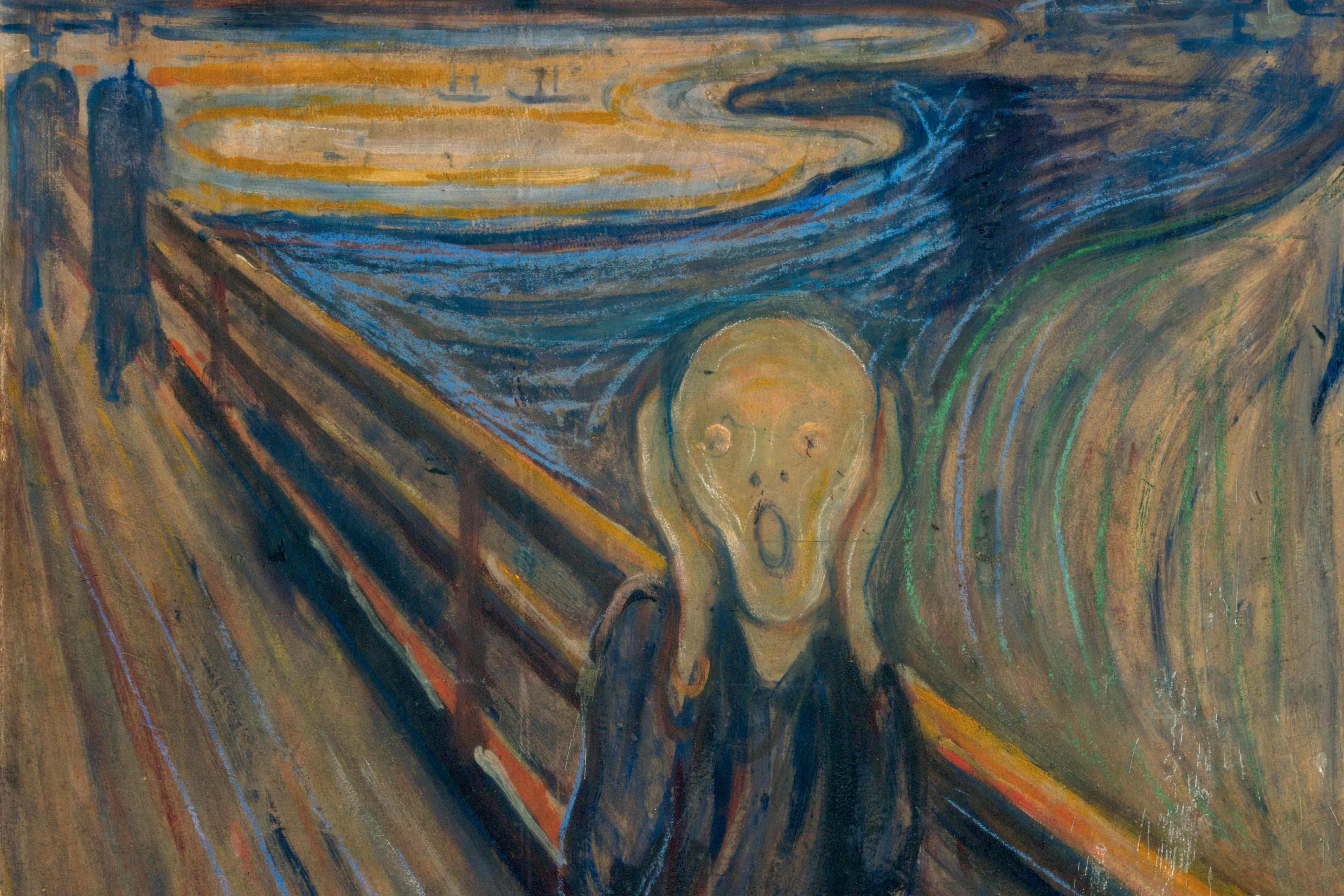 Image via artsy.net
Norwegian Expressionist artist Edvard Munch, best known for painting The Scream (1893), visibly battled with mental illness throughout his life. Regarding the distressing iconic image, he famously stated, "Sickness, insanity and death were the angels that surrounded my cradle and they have followed me throughout my life." Suffering several tragedies at a young age (his mother died when he was five, and then his sister passed away from tuberculosis when he was 14) clearly influenced the dark themes in much of Munch's oeuvre. Friends with the nihilist Hans Jæger, Munch was urged by him to paint his own emotional and psychological state, which Jæger referred to as "soul painting." After a mental breakdown in 1908 Munch was admitted to a mental health clinic in Denmark. Although his work became lighter in color and subject matter after he checked out, he painted right up until his death, often depicting his weakening condition and physical maladies.
RELATED STORIES
These Artworks Will Soothe You in Tough Times
Artists Who Worked Best in Isolation
The Kooky Science Of Alain De Botton's "Art As Therapy"