In this excerpt from Phaidon's 2019 survey of architecture designed by women from the early 20th century on, Breaking Ground, we celebrate some of the female pioneers of Japanese architecture, a practice steeped in a rich aesthetic history and a cut-throat international marketplace. These contemporary legends have made their names reclaiming, elevating, and updating the armiture of their cultural bedrock against the grain of patriarchy on a global stage. Explore their legacies in text compiled by architect Jane Hall.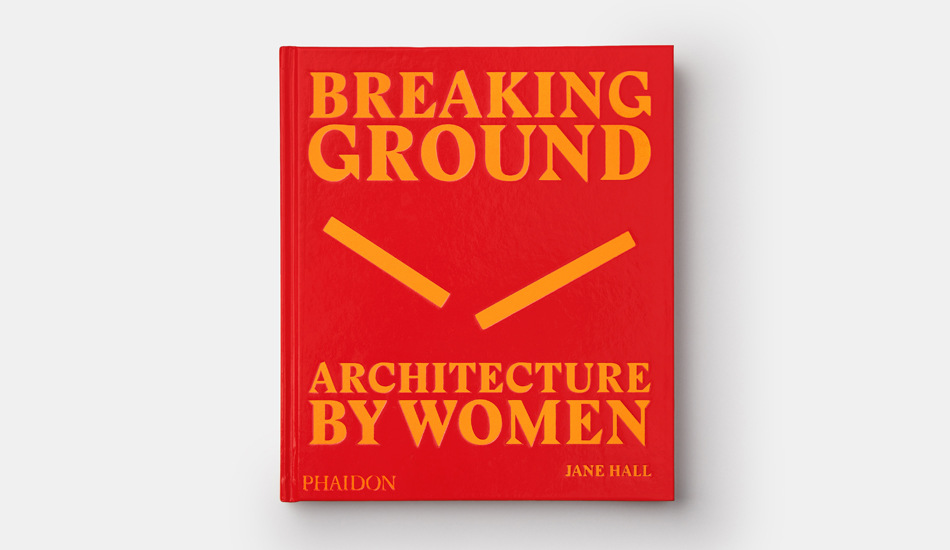 Breaking Ground, available for on Artspace for $49
ITSUKO HASEGAWA (b. 1941)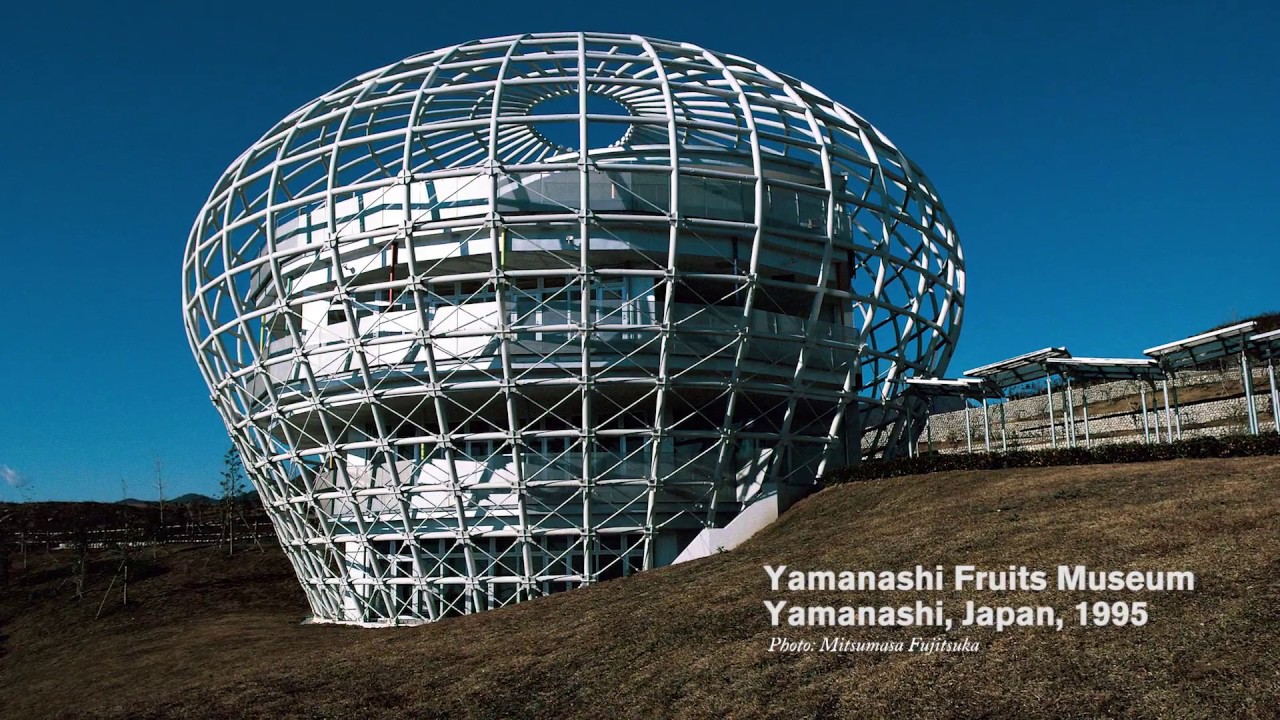 Yamanishi Fruits Museum, designed by Hasegawa via Architect's Journal
Hasegawa (b. 1941) is one of Japan's most important architects. She became the first winner of the Royal Academy of Arts' Architecture Prize in 2018, with the jury claiming that her "buildings exude an optimism that could be interpreted as utopianism." Hasegawa started her career working with Japan's Metabolist group of architects and then collaborated with Kazuo Shinohara. She set up her own practice in Tokyo in 1979, and became the first woman architect to design a public building in Japan with the Shonandai Cultural Centre in Fujisawa (1990), conceived as a reduced model of the universe. The Yamanashi Museum of Fruit consists of three delicate, futuristic domes.
NAOKO HORIBE (b. 1972)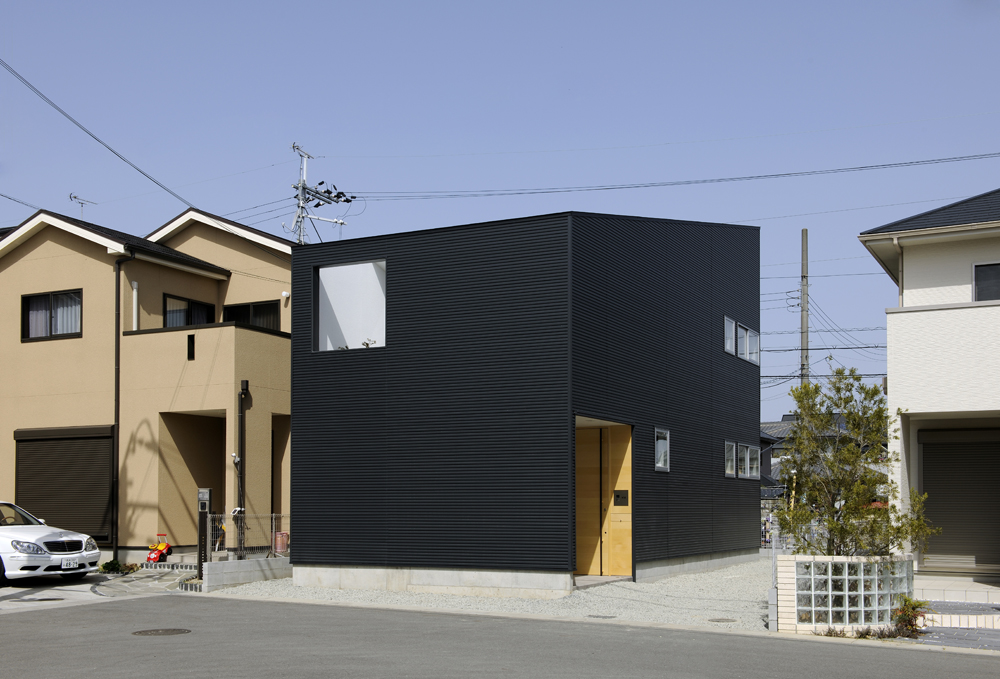 House in Kanishiba, Japan designed by Horibe via Small House Bliss
Japanese architect Horibe (b. 1972) graduated from Kinki University (now called Kindai University) in 1995, and worked for major architectural firm Takenaka. She set up her own practice, Horibe Associates, in Osaka in 2003. She has designed many buildings – such as the White Rose English School (below) and the House in Mayu (2013) in Kishiwada, Japan – driven by the long-term impact that her work will have on the local environment. Horibe teaches at her former university, and is a member of the Japan Institute of Architects.
MOMOYO KAIJIMA (b. 1969)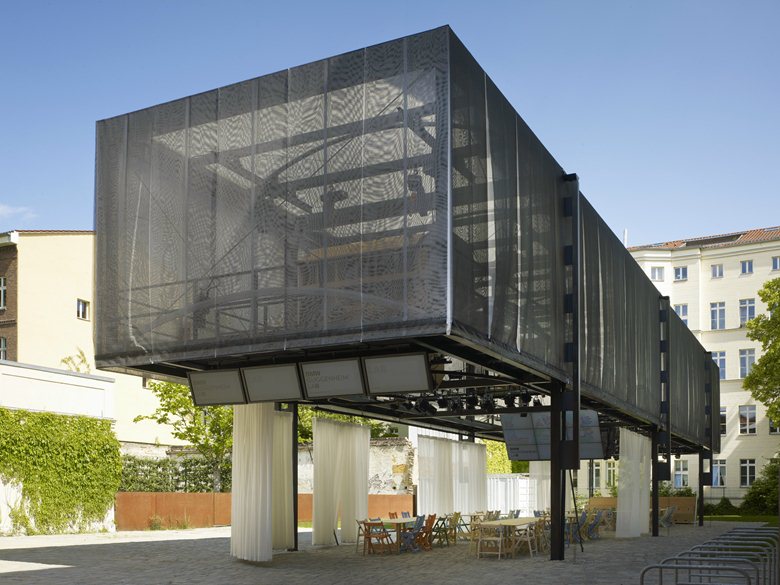 BMW Guggenheim Lab - Berlin, designed by Kaijima, via Archilovers
Japanese architect Kaijima (b. 1969) graduated from the Japan Women's University in 1991, and then received a master's degree in engineering at the Tokyo Institute of Technology in 1994. She established Atelier Bow-Wow with Yoshiharu Tsukamoto in 1992. Their design philosophy, which they call 'behaviourology', is centered on the various behaviors of three things – natural elements, human beings and the building itself – and their architecture is known for being imbued with a quirky humor. Kaijima is a professor at the University of Tsukuba in Japan, and has taught widely.
TOSHIKO MORI (b. 1951)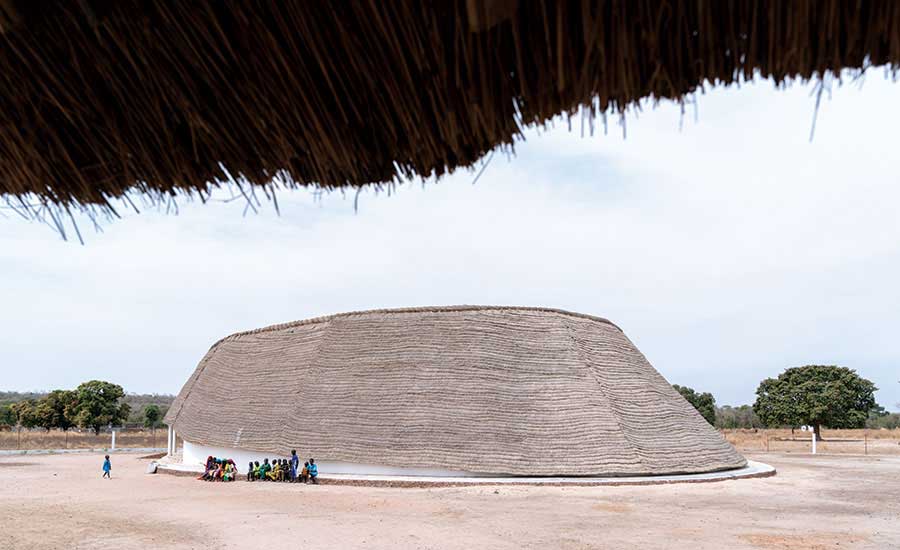 The Fass School in Senegal designed by Toshiko Mori via Architectural Record
Born in Japan, Mori (b. 1951) has been an innovator within the American architecture scene since she graduated from the School of Architecture at Cooper Union in New York in 1976. She is best known for her public and cultural projects, including THREAD: Artists' Residency and Cultural Centre in Senegal (2015) and the Newspaper Café (below). Mori sits on the board of directors for Architecture of Humanity, a non-profit organization dedicated to design innovations within communities. In 2018 she received the Farnsworth Art Museum's Maine in America Award.
YUKO NAGAYAMA (b. 1975)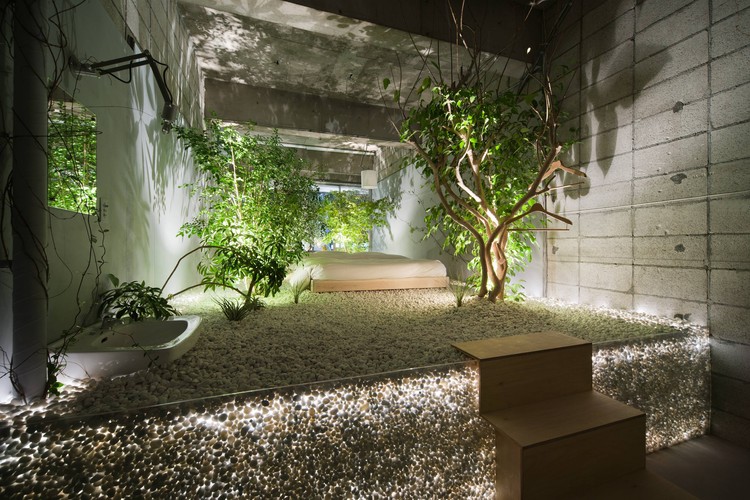 An interior designed by Nagayama, via ArchDaily
Nagayama (b. 1975) is a Tokyo-based Japanese architect. She graduated from Showa Women's University in 1998 and went on to found her eponymous practice in 2002 at the age of twenty-six. Nagayama's work includes high-end retail, café and gallery commissions, as well as residential projects, including the Urbanprem Minami Aoyama house, with a curved outer wall. She is the recipient of a number of awards, including the Yamanashi Culture Prize for Architecture in 2017 and the Tokyo Architecture Award for Excellence in 2018.
KAZUYO SEJIMA (b. 1956)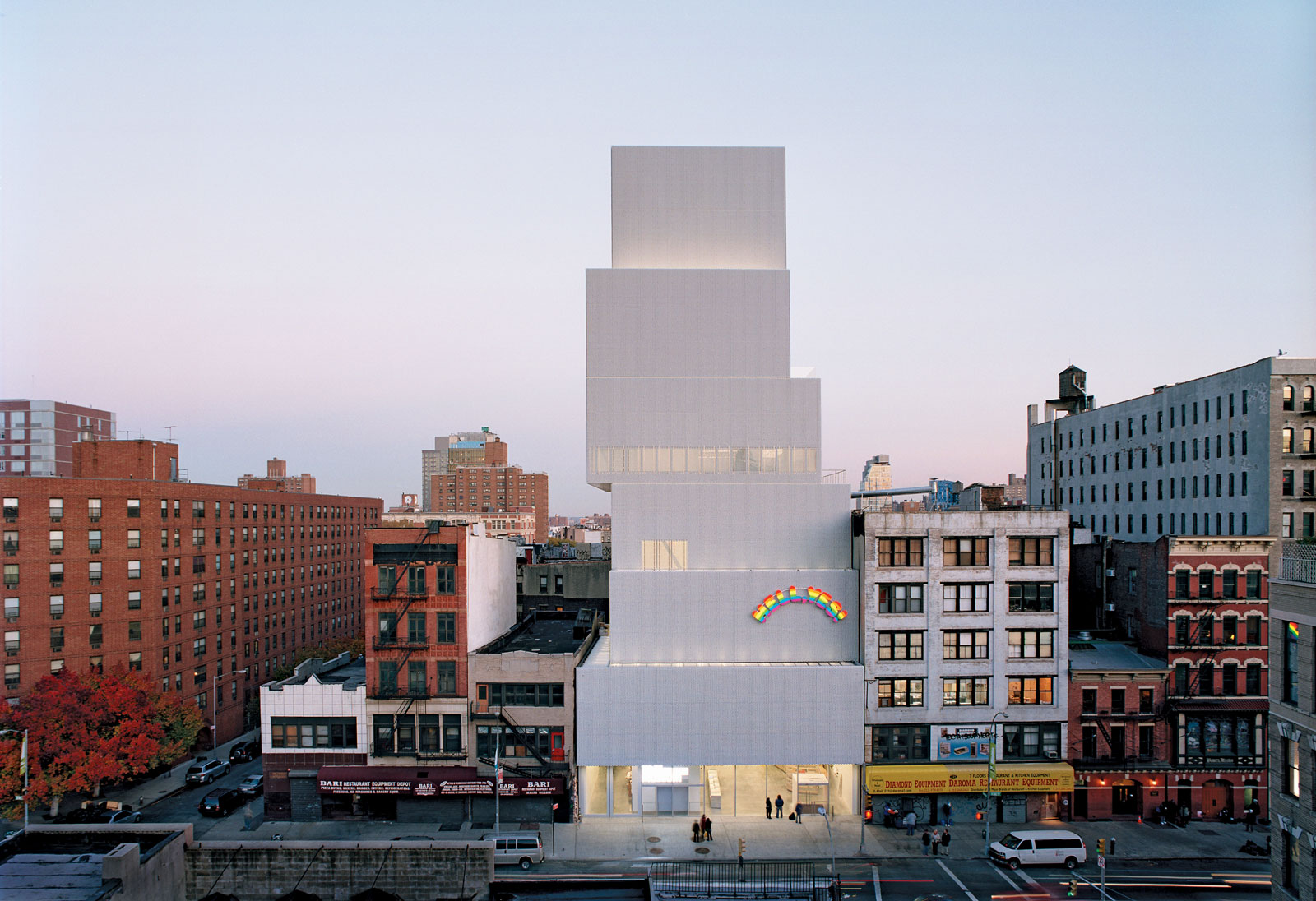 New Museum in New York, deisigned by Sejima, via Britannica
Sejima (b. 1956) is a Japanese architect who founded Kazuyo Sejima & Associates in 1987. In partnership with Ryue Nishizawa, she founded SANAA (Sejima and Nishizawa and Associates) in 1995. SANAA is renowned for works characterized by a minimalist aesthetic and structural delicacy. In 2010, Sejima was appointed curator of the Venice Architecture Biennale, the first woman ever to be offered the appointment. In the same year, she was awarded the Pritzker Prize – becoming only the second female recipient, after Zaha Hadid, in the award's forty year history.
YUI TEZUKA (b. 1969)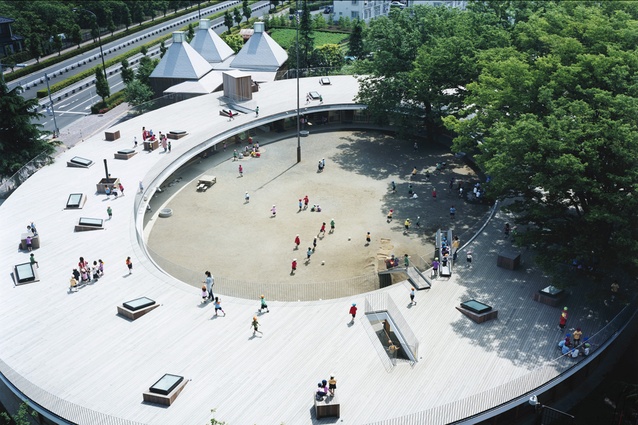 Fuji kindergarten by Tezuka via Architecture Now
Yui Tezuka (b. 1969) studied at the Musashi Institute of Technology in Yokohama and the Bartlett School of Architecture (University College London) before establishing Tokyo-based firm Tezuka Architects with Takaharu Tezuka in 1994. Their projects range from religious spaces to clinics and private houses, but the studio is especially well known for designing a number of inventive kindergartens and nursery schools. Fuji Kindergarten, with a roof deck that doubles as an outdoor space, was selected as the best school in the world by the United Nations' educational, scientific and cultural agency, UNESCO.
[breaking ground-module]
RELATED ARTICLES:
A Look Into 7 Groundbreaking Architectural Drawings— from 1230 BC to Today
Architect Lee Skolnick on Building a Minimalist Beach House for a Megacollector's Art