Andrea Long Chu is interested in desire: how people don't want the things they want to want….and whether or not they should. Chu's dissertation project, "Bad Politics," is about "when oppressed people don't feel like resisting and do something else instead," while another trade book project argues that "seventies feminism, by opening the personal to political critique, accidentally proved feminism impossible." Chu's breakout n+1 piece, "On Liking Women," looked at desire and the legacy of '70s feminism via an analysis of "Valerie Solanas, TERFS, and political lesbians."
Most recently, Chu and three other Sex and the City newbies––Marissa Brostoff, Lakshmi Padmanabham, and Ned Risely––have decided to watch the show and write responses in a collaborative writing project called "The Slow Burn." Pulling from canonical queer theorists like Eve Sedgwick, Chu looks at the gayness of heterosexuality. Female friendship, she argues, is always called in to make up for the inevitable shortcomings of straight romance, and in fact, chasing boys often serves as an excuse to hang out with one's female friends. "Empirically speaking, liking men translates, almost all of the time, into being with women: touching their hair, rubbing their shoulders, sharing their feelings." Chu is especially interested in how this phenomenon plays out in the '90s, in which feminism is in its third wave, the Sexual Revolution has happened, and yet women have "less control" than ever before.
In addition to being an acute critic, Chu is also a fantastic stylist. Each sentence could, for another writer, be the topic of its own essay, and yet reading an Andrea Chu piece feels, not like work, but pleasure. On Mr. Big: "His eyes were offshore bank accounts."
Notable quote:
"It is the Nineties, not the Seventies, so the answer is unsentimentality, not lesbianism. To be fair, it's a confusing time to be alive. Feminists have made a real dent in the equal opportunity fight, at least for the foamy white cap on the American latte. But heterosexuality, instead of being abolished as planned, has only gotten worse. Stocks are up; romance is down. Marriage rates haven't been this low since the Depression. What's a new pair of $400 suede pumps without someone special to share them with? Women have more power than ever, but they've never had less control. The Spice Girls are on the verge of breaking up. The president just got a blowjob. This is a weird decade. Who is its target audience?"
Hannah Black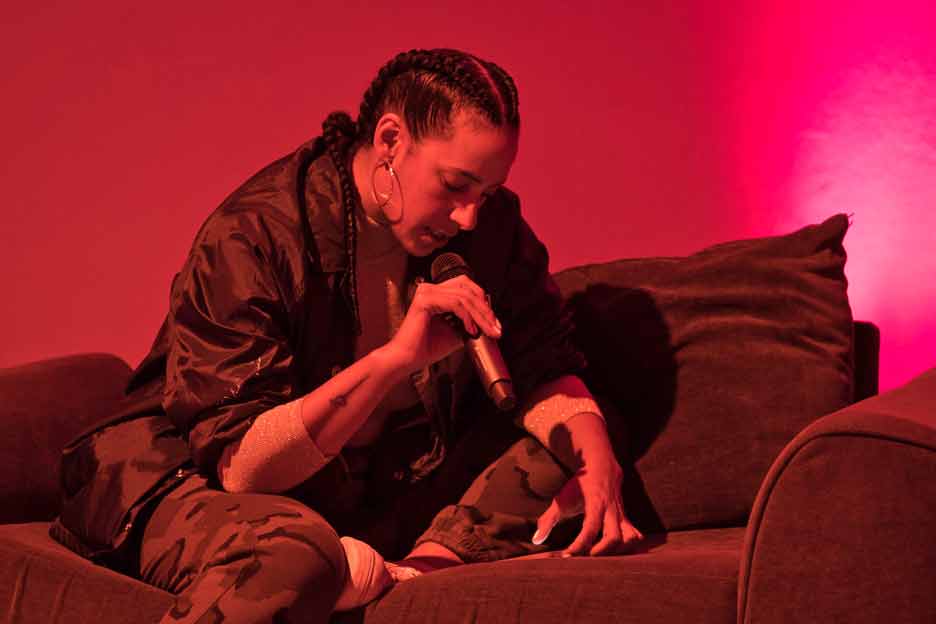 Hannah Black. Image via: Artmonthly.
Writers writing about the limits of language is usually a corny ouroboros, but artist and critic Hannah Black's piece on the subject is gorgeous, unsurprisingly. The essay was commissioned in tandem with artist Tiona Nekkia McClodden's exhibition Shug Avery's Kiss at New York's Recess, a project space that invites artists to produce work in a public gallery space, allowing visitors to intermingle with the artistic process in real time. McClodden turned the workspace/gallery into a temporary "juke joint," an homage to the institution of the music-centered club/bar as a cite of black artistry and sociality, and to Shug Avery herself, a character in Alice Walker's The Color Purple, whose cinematic adaptation came out in 1985.
McClodden's practice is heavily invested in archival research. Her most recent project at New York's non-profit performance space and gallery The Kitchen, Julius Eastman: That Which is Fundamental was a memorial to the avant-garde composer, featuring rare archival material and the work of contemporary artists who've been influenced by his legacy. Reviewing the show, Black reflects on the ghostly process of archival research: the archive contains only fragments, and the person researched is usually dead. Of course, the limits of the archive are also only the inevitable limits of language itself. If this is tragic it's also mystical, pointing to a "beyond where everything makes sense," or the "beyond" of meaning underneath or inside words. "And language even when shared always turns back to the forest where it once made its power known by its absence." Despite modernism and science's claims that we live in a secular age, Black points out that the artist serves a mystical function as well. "Isn't the artist hired to be a kind of mythic figure, to distribute her mythic affect around in a space?"
Notable quote:
"To be raised again, to pass the alien baby along to its archive, we will have to make a decision about the fate of messages. We will say, the non-delivery of the message is the message. We will say, the message is, nothing works till it works. We will say among ourselves, the message is, nothing works. We will say, the message is, nothing. We will say, the message is. And in the remote peripheral vision we will perceive as a wordless blur of green the forest."
WHO IS WELCOME IN WAKANDA? ON BLACK PANTHER AND CONTRADICTORY AFROFUTURISMS
Momtaza Mehri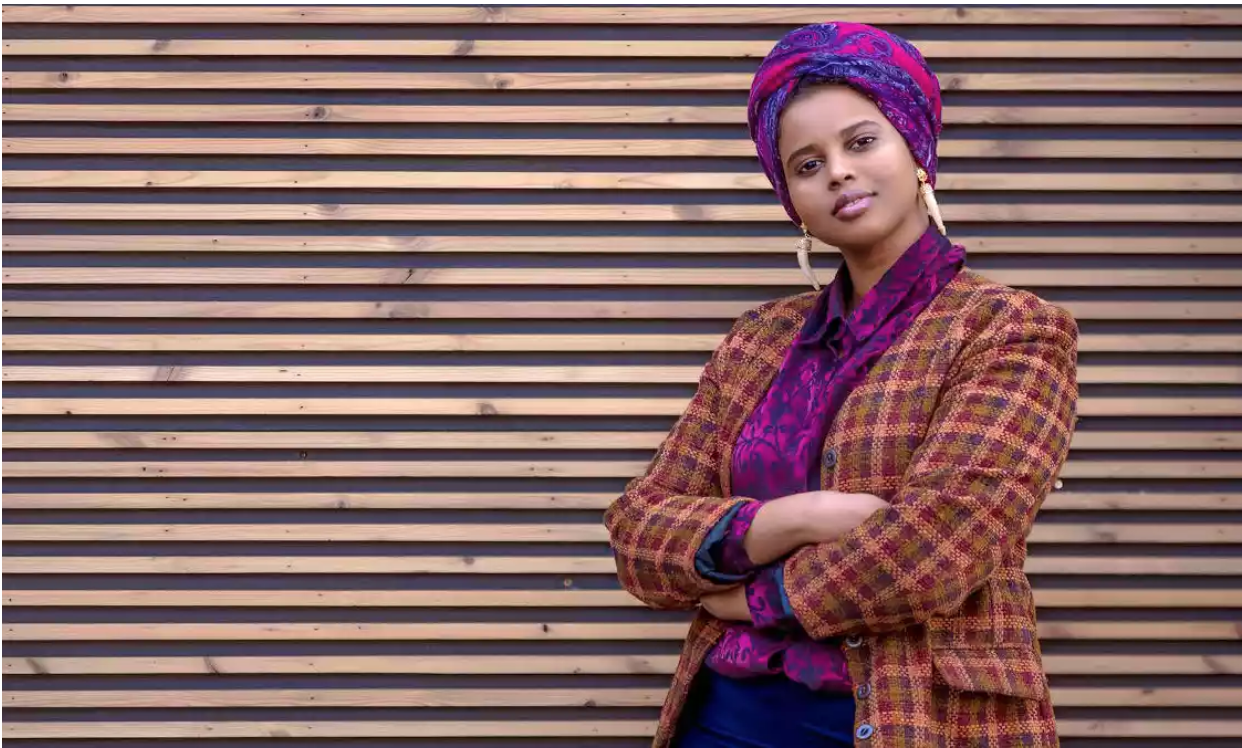 Momtaza Mehri. Image via: The Guardian.
In addition to being a biochemist and the current young people's poet laureate of London, the twenty-four year old Momtaza Mehri is also a columnist in residence at SFMOMA's Open Space, where critics "are free to write and publish without editorial oversight." Mehri's first piece, "Who is Welcome in Wakanda?" argued that blockbuster movie Black Panther gave black viewers a look at what Africa might have looked like if slavery had never occurred. "These are the stuff of Afrocentric dreams. Unaffected by slavery, the foundational wrench that birthed modernity, or its gradual half-life, Wakanda is the ultimate what-could-have-been." What makes Mehri so special as a critic––the word of the moment is "nuanced," I guess––is that she's able to hold this joy, and the reasons people feel it, in the same space as her disappointment in the film. If the Wakandans live in a technologically and culturally advanced, resource-rich African society, then why didn't they help non-Wakandan black people as they were undergoing slavery, colonialism and genocide? Or, as Mehri points out, in a claim she levels against Afrofuturism more generally, "What does it mean to pursue futures that leave the rest of us behind?"
Notable quote:
"We can do better than counter-futures that are still enthralled by the power structures of the present. The critical work of examining our own fantasies is on us and only us. I will watch Black Panther again, but I will continue to dream bigger dreams than it can give me.
Sam McKinniss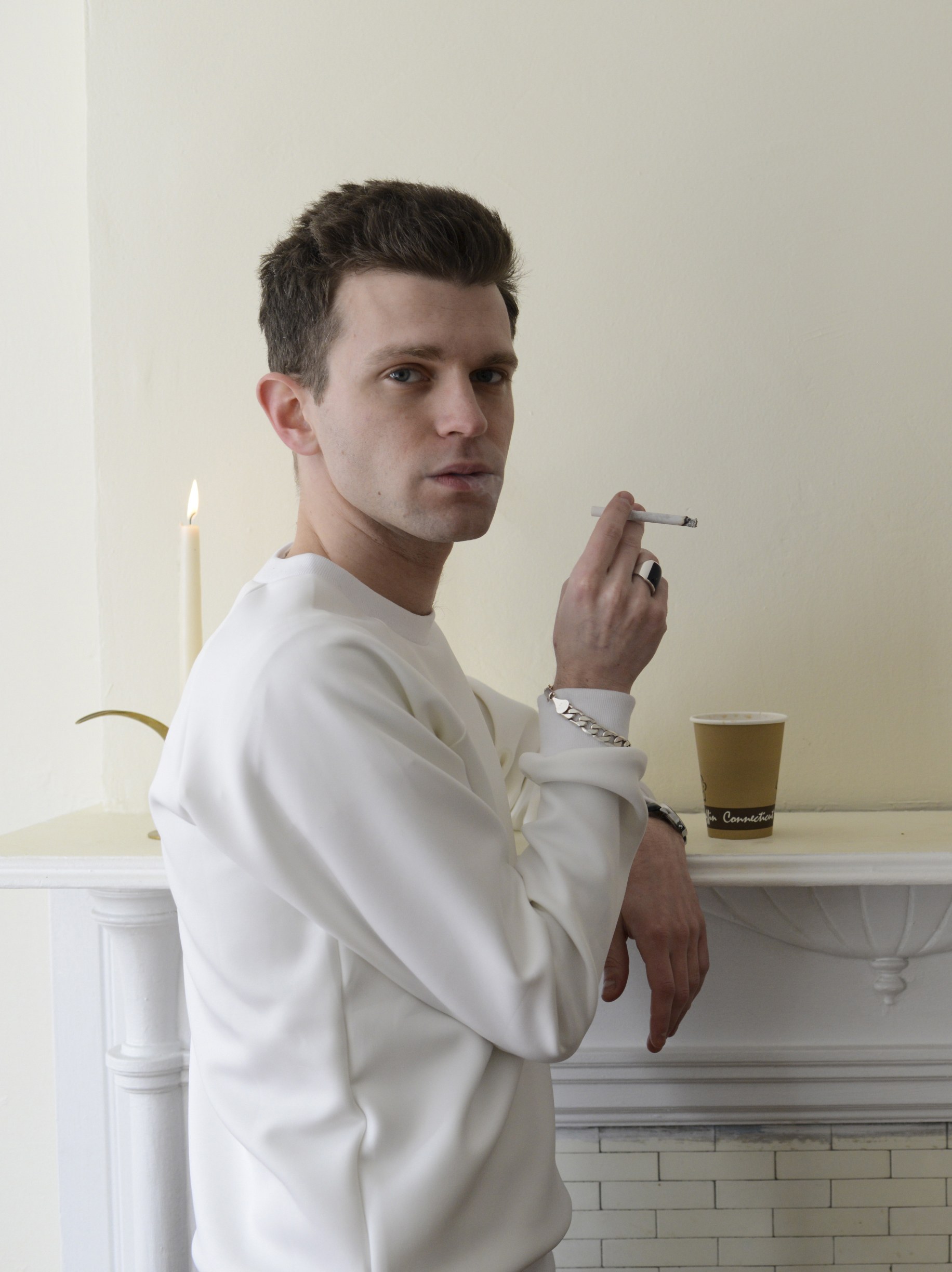 Sam McKinnis. Image via: The New Yorker.
"The lack of irony in his work can itself seem ironic," said writer Jia Tolentino in her 2017 New Yorker profile of artist and writer Sam McKinniss. McKinniss is perhaps best known for the lush, blue-lit oil painting of Lorde in in bed, which the pop star used as Melodrama's album cover. McKinniss bases most of his paintings on photographs pulled from Google. He's interested in pop and pastiche, not just because they're widely recognizable, but because they're beautiful. His first formative visual experience was watching The Little Mermaid. Tolentino again: "At a time when mass culture is analyzed with feverish determination, McKinnis relishes images so ubiquitous that their substance has become invisible; he refuses, in a way that feels romantic, to move past the initial pleasure they provide."
In addition to being a painter, McKinniss is probably the funniest art critic. His writing will actually make you laugh. His criticism, as with his visual work, is interested in the total enjoyment and happiness that "low culture" can provide. In "Close Up: Hatchet Job," McKinniss looks at Parson Weems' Fable, a 1939 painting by Grant Wood. Wood, whose American Gothic (1930) helped define the Great Depression's visual culture and legacy. Wood co-founded "American Regionalism," an artistic movement that emerged in the South and Midwest and focused on realist depictions of rural scenes. Its participants were frequently dismissed as provincial––especially by fans of European modernism, and people mostly think it's campy now. Wood in particular is often criticized as being corny or deranged, as if he didn't know how much of his closeted turmoil leaked onto the canvas.
McKinniss's text proves that these claims are short-sighted, at least where Wood is concerned. "I don't care if this painting, like all works by Wood, forwent his era's demands for modernism. Wood had altogether weirder, more singular ambitions than any of his modernist counterparts." Instead, McKinnis argues, Wood knows what he's doing. The "leaked" aspects of his life are there on purpose, self-consciously distorted, as is American mystery. This isn't propaganda––it's theater. "He purposefully misleads his audience because lies are disguises and disguises are illusions and illusions are magical."
Notable quote:
"Norm McDonald tells a joke during his 2017 Netflix stand-up special in which he attempts to unravel one of America's most cherished fake-news stories. That would be Parson Weems's allegorical sketch of the country's first president, a tale of a little boy hacking away at a perfectly good cherry tree for what would seem to be no reason other than the bratty fun of it, a little boy who nevertheless grew up to assume iconic, mythological status the world over. Weems invented this story out of thin air in 1806 as a way of instructing readers on young George Washington's preternatural virtues, kept wholly intact over a career spent in military, revolutionary, and executive service."
Aria Dean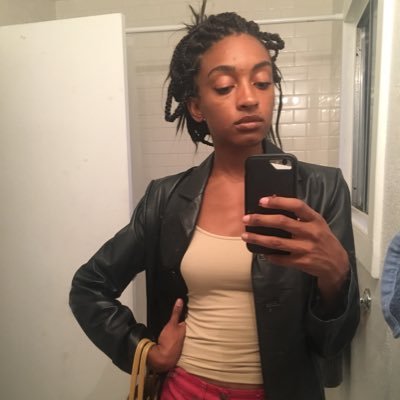 Aria Dean. Image via: Twitter.
This essay brings together some of Dean's biggest interests: memes, blackness, and Francois Laruelle, an octogenarian French theorist who hates philosophy. Her essay "Poor Meme, Rich Meme," published in 2017, used Hito Steyerl's concept of "the poor image" to argue that "memes and viral content might constitute a black diasporic collective being." In part, the piece aimed to advance an understanding of blackness in itself, instead of just looking at it in relation to or as a product of whiteness. "Toward Another Mode" continues that same project. Dean quotes poet and theorist Fred Moten's demand that "we must also 'recognize that blackness as a kind of aesthetic and social force is not determined and structured by what it is people have been calling the black/white binary…. Blackness is this other (no-)thing [that models] another mode of living on this earth."
What follows is a very helpful reading of Laruelle, whose work is famously difficult to parse. For Laruelle, "philosophy is a grand illusion," forever trying and failing to reconcile particularity and "continuity." Instead of pitting the two against each other in an endless death match, Laruelle––in a move he calls "non-philosophy"––provides "a way to register this survival without pretending that one side will crush the other. Rather, non-philosophy connects each to an instance that is neither the continuous… nor the discontinuous." If this seems abstruse, Dean's point is that non-philosophy is already the logic of memes, which cannot be understood as entirely collective or entirely singular.
Notable quote:
"Memes, at the moment of my writing, are increasingly difficult to define. The line between what we call a meme and what is simply viral content wavers. Until recently, there was a fairly recognizable format for the highly popular and widely circulated digital-media-based cultural objects we called "memes"; they usually looked like they were ripped from Twitter and featured pithy text above a low-res image. However, the formal qualities of memes have unraveled noticeably in the last few months. The classic model still circulates, but has birthed countless spin-offs and meta-mutations. Despite these formal shifts, things have remained largely the same from a structural perspective. The meme, at all stages—from its early image macro days to its coming of age—"sustains an appearance of individuality while being wholly deindividuated." In the case of memes, the title of this exhibition could not ring more true: no image is an island."
Tiona Nekkia McClodden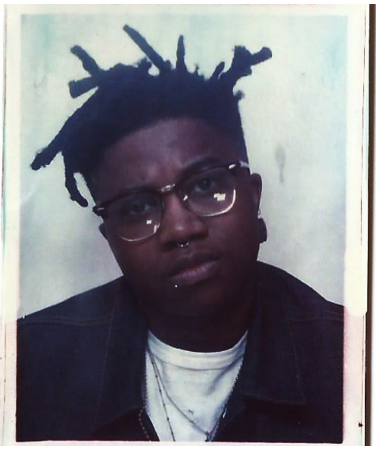 Tiona Nekkia McClodden. Image via: Tionam.com.
Writing about someone you know can be iffy, especially when you're trying to pass it off as "objective" criticism. But artist Tiona Nekkia McClodden's piece on photographer Texas Isaiah does it in exactly the right way. It's self-consciously subjective: the piece is an overview of Isaiah's work, but it also documents their relationship. McClodden describes sitting for Texas Isaiah "while I was in hiding, battling crippling anxiety. I was hopeful, nervous, and afraid. In his image I look exactly like I felt. It's one of the most honest portraits ever taken of me." This makes sense: Texas Isaiah's photographs are gorgeous, but they also emerge––and very intentionally so––from a caring, consensual relationship between the artistic subject and the person representing them. In an era where "representation" often means culture industry exploitation, this kind of mutual respect feels both special and rare. The "About Me" section of his website describes his investment in "the possibilities of what it can mean to be seen, loved, and cared for when you have your photograph taken."
Notable quote:
"Texas feels you as much as he sees you.
The thing that most stands out to me about his work is the consent. His sitters know they are being photographed, and they look at him with eyes that answer the questions he proposes.
How do you feel?
A softening of the eye.
What does this experience mean to you?"
RELATED ARTICLES:
How to Write a Negative Review—And Why It's So Hard to Publish One
Follow These 8 Artist-Run Blogs To Keep Up With Art Criticism Today