When the words "mythology" and "painting" crop up in the same sentence, it's typically in the context of the pre-20th century Western canon; Greek and Roman-inflected paintings were a convenient way for the Renaissance ruling classes to pair plausibly deniable carnality with moral metaphors in both domestic and institutional settings, a winning recipe that proved strategic for abiding centuries. Countless artisans from Titian to Ingres to Rosetti and beyond utilized mythic templates to communicate the latent eroticism in cultural touchstones and propaganda alike, reflecting the ethical tastes of their respective time periods. It goes without saying that these associations are Eurocentric, and as the palates of art viewers have expanded over time, the role of myth, folklore and legend have shifted in the larger creative consciousness, functioning in cultural and archeological terms across language and experience. Drawing upon the legacy of mythology in figurative painting, contemporary artists are deploying stories of old to create fresh new visual lexicons. Here are 6 painters who do it well. Scroll to the bottom of the story if you want to buy some of their work.
CURIOT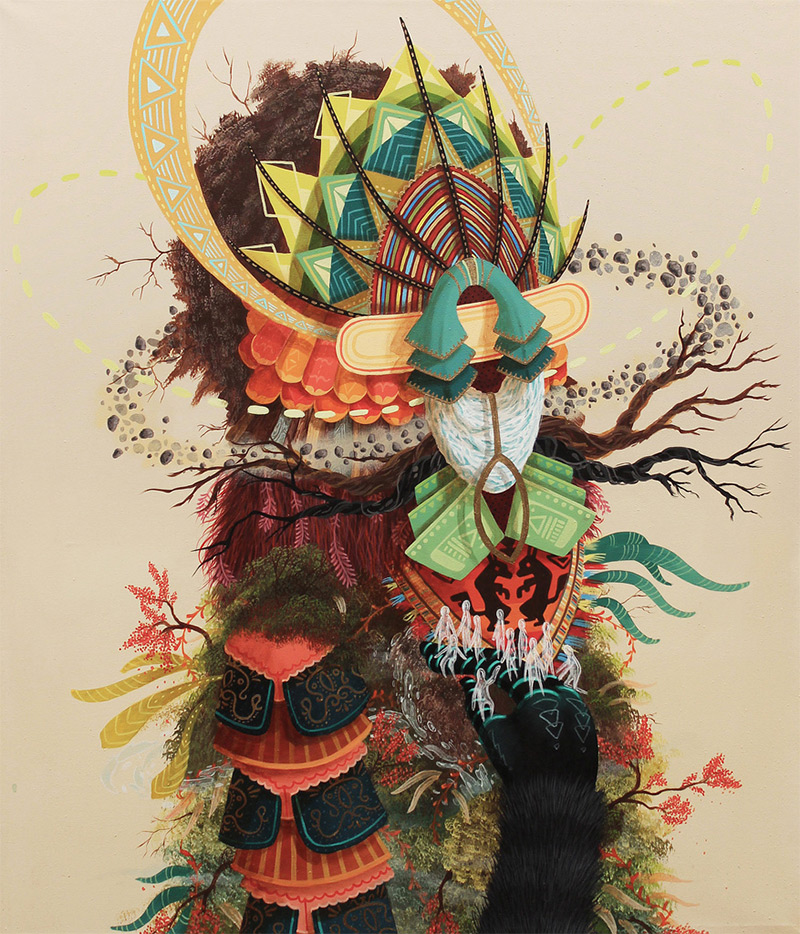 Curiot via Colossal Art & Design
Mexico City-based painter and street artist Curiot, aka Favio Martinez, is famed for his colorful, high-detail paintings that feature mythological chimeras based in Mexican folklore. His contemporary twists on ancient traditions update their stakes and resonance for a modern audience, and the pop-surrealist appeal of his pieces have proven popular across a broad range of demographics. After spending his adolescence in the States, Favio Martinez returned to Mexico and received a diploma from the Universidad Michoacana in 2008. Curiot has shown globally, and has had murals, paintings, and installations featured in the Urban Art Biennale in Volkingen, Germany, Galerie Lj in Paris, and Thinkspace Gallery in Los Angeles, CA.
FERNANDO DE SZYSZLO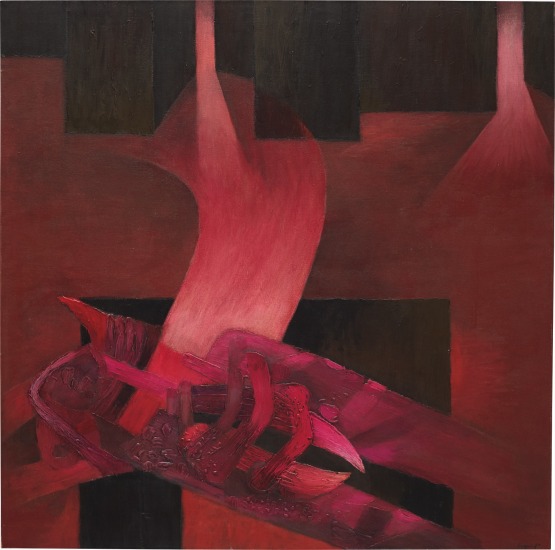 Fernando de Szyszlo via Phillips
The Peruvian painter, sculptor, printmaker, and teacher, who passed in 2017, was a key figure in the Latin American abstract art movement, introducing and popularizing plastic arts on a global stage. Szyszlo studied in Paris and Florence before returning to his native Lima with a culturally blended aesthetic, incorporating pre-colonial Peruvian folklore into modernist compositions. He played a major role in the artistic revival of his home country, and his work is represented in public and private collections all over the world, including the Museum of Modern Art, the Museu de Arte Moderna in Sao Paulo, Brazil, and the Museum of Latin American Art in California.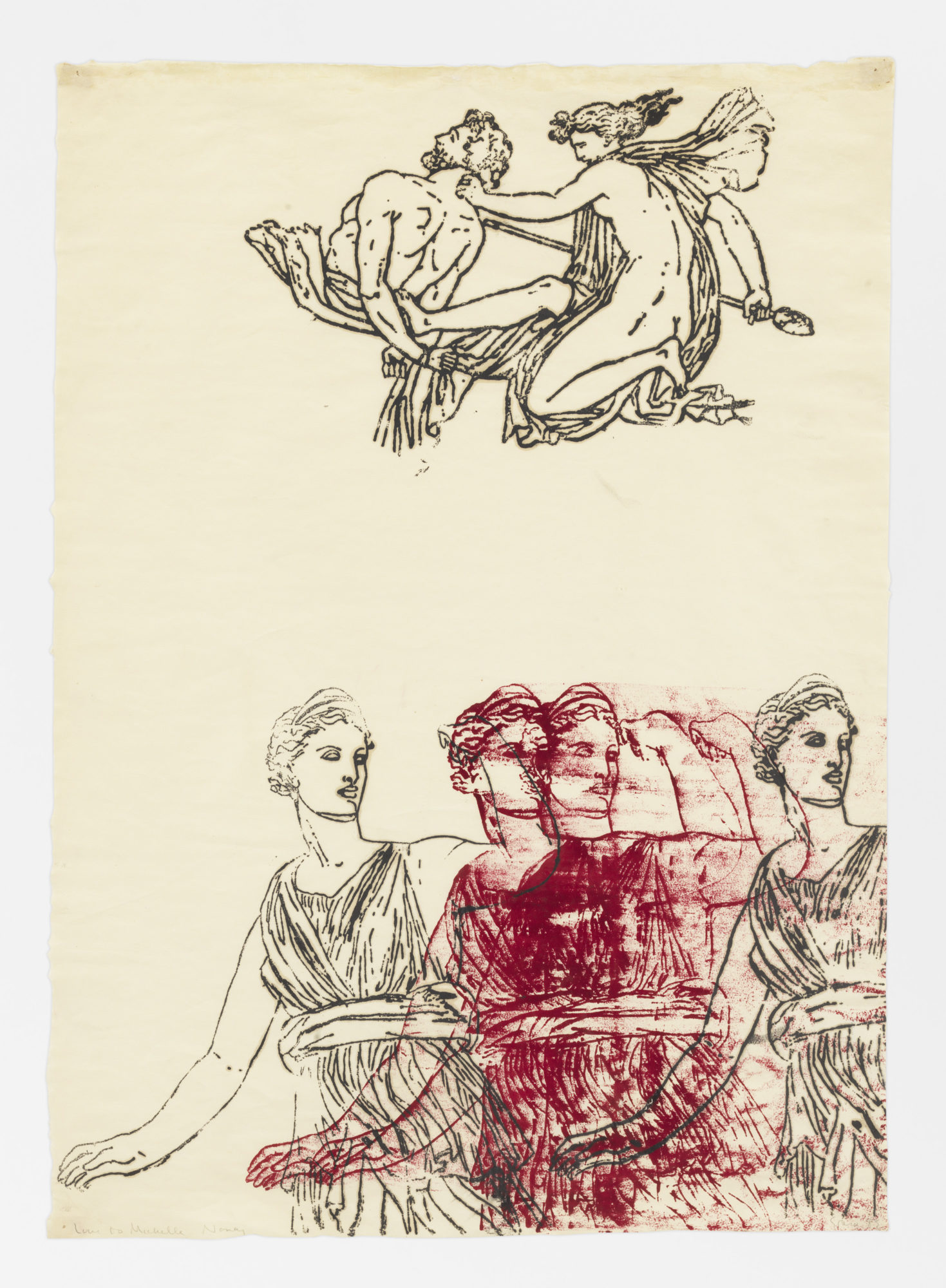 Nancy Spero via Good Trouble
Nancy Spero was an artist and activist whose 50-year career spanned a period of unprecedented upheaval and change, the emotional crescendos of which were reflected in her multivalent, stormy practice. She utilized myth as a tool to excavate the hidden, misrepresented, or pillage histories of women across cultures. Influenced by writers and artists by Jean Dubuffet, Simone de Beauvoir, and Helene Cixous, Spero imbued her pieces with a distinct and voracious feminist perspective. Spero has had her work collected by multiple high-profile institutions the world over, including the Museum of Modern Art and the Jewish Museum.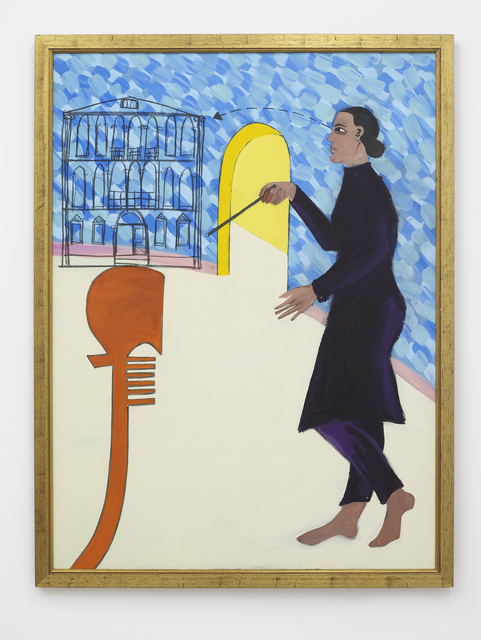 Lubaina Himid via Artsy
The daughter of an immigrant textile designer, British painter Lubaina Himid uses the immediate, graphic lexis of mythology to recalibrate the visual translation of black diasporic experience in the Western canon. The first black woman and oldest artist to win the Turner Prize in 2017, Himid was one of the premier artists involved with the UK's Black Art movement of the 1980s, shifting power away from the institutional white gaze. Himid, who was made a CBE in 2018 for "services for black women's art", has had solo turns at the Tate St. Ives, the Bolton Museum, and the Baltic Centre for Contemporary Art in Gateshead.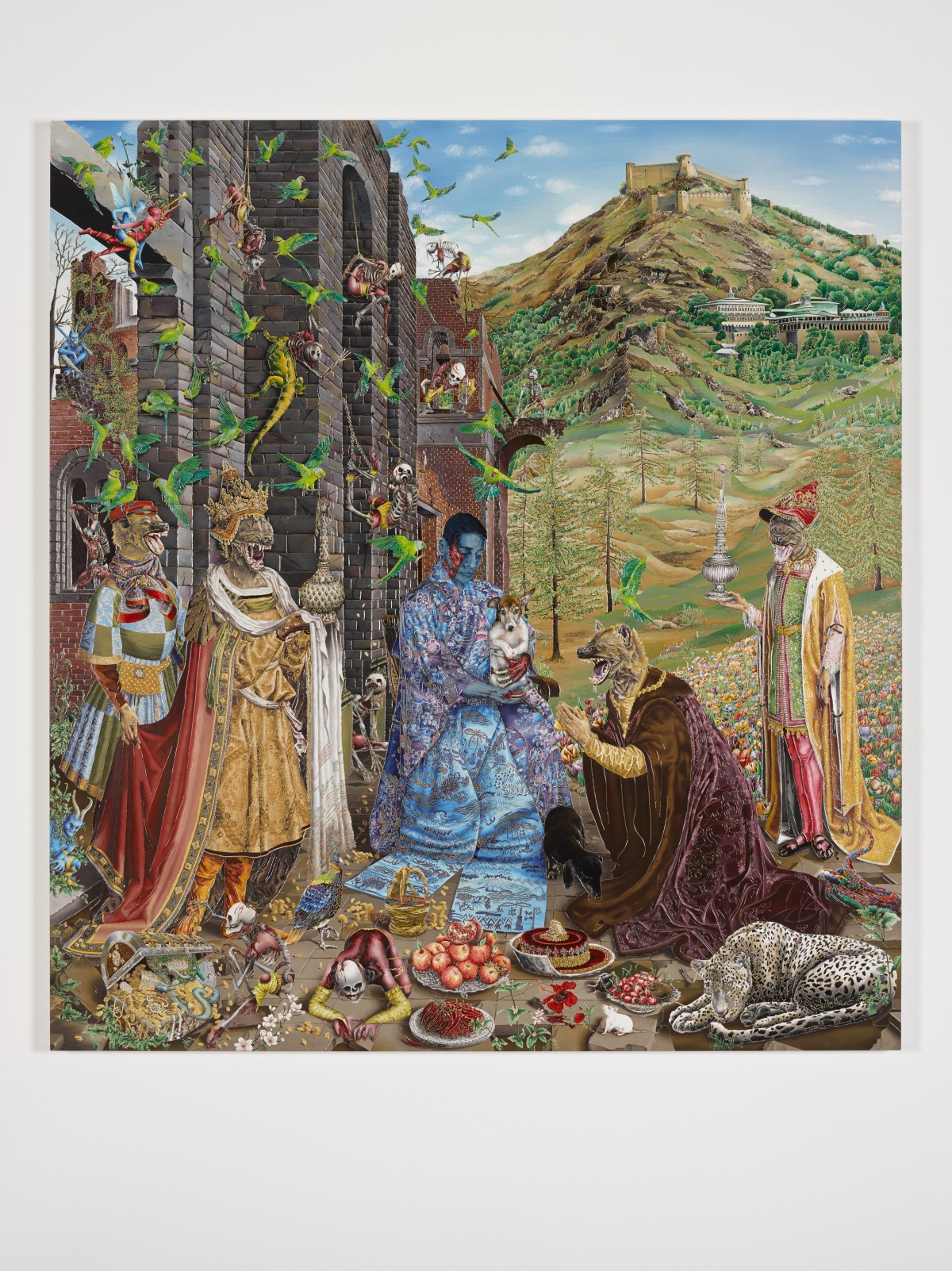 Raqib Shaw via White Cube

British Indian artist Raqib Shaw has made his name through lush, intricate, narrative paintings that fused both Eastern and Western influences. His expert tableaus marry references as disparate as Japanese lacquerware and Persian carpets, but it's his combination of art historical know-how and mysteric irreverence that makes his work so ineffably distinct. Shaw has had solo exhibitions at Tate Modern in London, the Metropolitan Museum of Art in New York, and the Scottish National Museum of Modern Art in Edinburgh.
UCHE OKEKE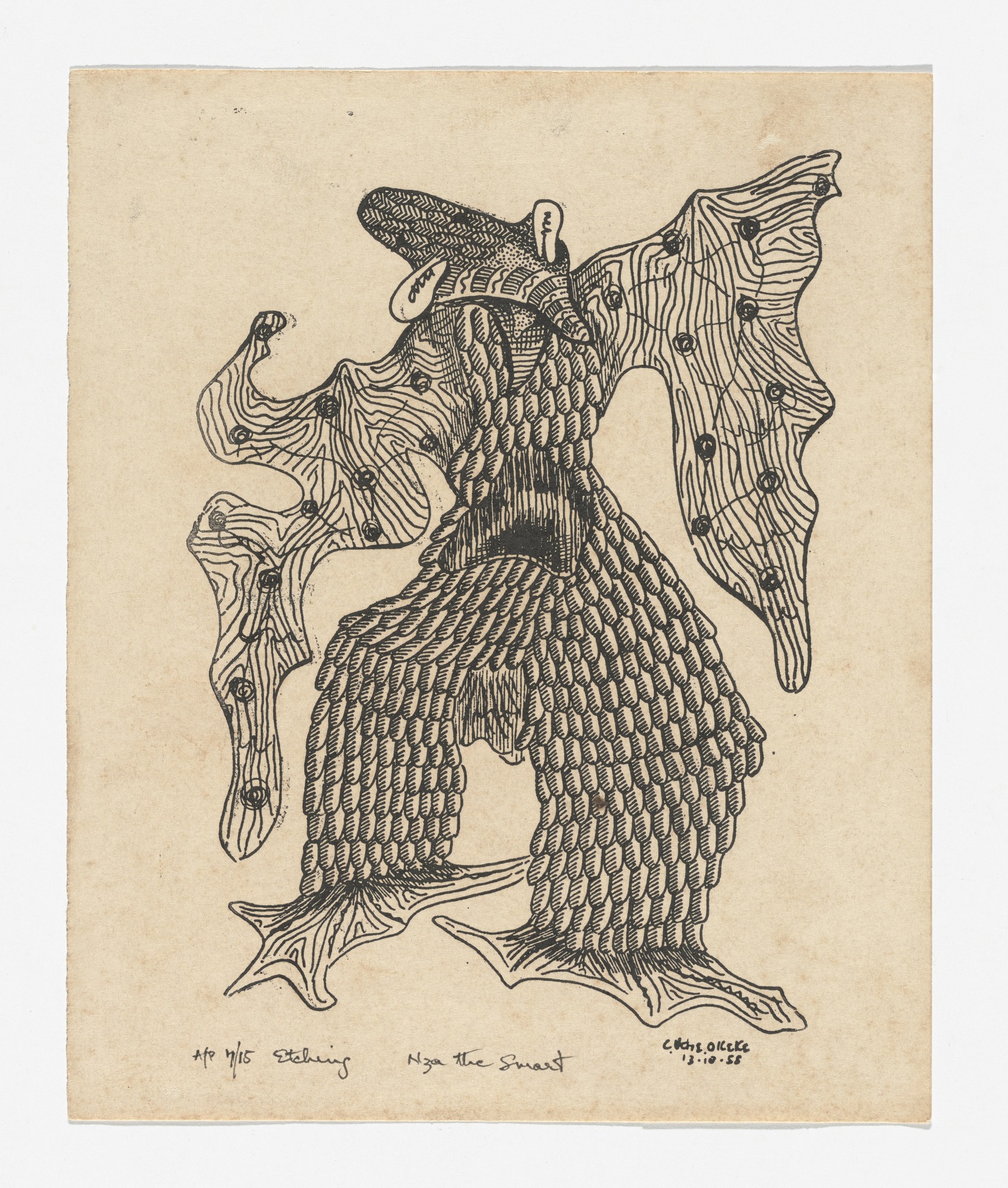 Uche Okeke via MoMA

This legendary Nigerian artist, who died in 2016, was an influential teacher and thinker in the period leading up to and following Nigerian independence in the 1960s. His work appropriated aesthetic traditions from Yoruba, Igbo, Urhobo, and biblical sources, combining and recombining references in a manner that reconsidered the centrality of white, western academic attitudes. Pioneering a practice called "natural synthesis" under the auspices of the Art Society of Zaria, and Afrocentric program cohered in opposition to the Goldsmiths-sponsored art school, Okeke merged African and Western visual vocabularies into a signature flare. As he advanced in his career, his practice and tutelage encapsulated activist impulses and executions, often involving students at the university at which he taught. Okeke has shown his work internationally at venues like MoMA PS1 in New York, Tate, Liverpool, and The National Museum of African Art in Washington DC.
[myth-module]
RELATED ARTICLES:
Icarus, Prometheus, Pandora: 10 Famous Contemporary Artworks Based on Myth
A One-Sided Love Story: 3 Artworks Based on the Myth of Narcissus