The overwhelming preponderance of artist residencies can be confusing to navigate for those of us whose main concern is keeping the lights on (...three grand to paint in a cottage in Spain? On whose dime, exactly?). The vast majority of artists juggle multiple gigs in addition to a dedicated studio practice, and while the concept of a four-month escape to some rarified locale might sound great in theory, bosses and bills are all too eager to disagree. Stiff competition and dearth of cheap space makes the process of identifying viable opportunities even trickier, so we've compiled a list of under-sung residency ideas that won't irrevocably miff your landlord, shift supervisor, or credit card company. If you can steal a few days off work and scrape together an application fee, you're already halfway there!
Studio shot via MASS MoCA
The Studios at MASS MoCA's Assets for Artists program provides an idyllic respite for visual artists and writers of all stripes, featuring near-untethered access to one of the country's premier contemporary art institutions. The best news? They'll let you do a six-day stint! While residencies here can last up to two months, Assets for Artists prices by the week, which is perfect for a one-shot project or material exploration. The official bill comes in at $650, but with a combination of need and merit-based financial aid, you can easily get it done for under $300. Not free, but nothing to sneeze at, either; the studios are sunny, the apartments are beautiful, and with 24-hour studio access, good company, and free lunch, you'll be well poised for an ultra-productive time.
Application Fee: $25
Deadline: Applications open April 2019
Costs: Travel, supplies
Total Price: $650 (financial need and merit-based scholarships available)
GUTTENBERG ARTS SPACE + TIME ARTIST RESIDENCY
Guttenberg Arts via Transartis
If you're anywhere within driving distance of New Jersey, Guttenberg Arts' STAR program could be a real god-send. Fellows receive a $1200 stipend for three months of 24/7 studio access to facilities specifically equipped for all manner of ceramic and printmaking techniques. STAR requires attendees to show up for at least 20 hours a week and culminate their respective tenures in a public workshop or lecture, but that's a fairer-than-fair trade-off for the group show, studio visits, and professional connections arranged by Guttenberg therein. For those of you on the East Coast with a car and weekend availability, this program is an unbeatable chance to advance your practice.
Application Fee: Free
Deadline: Applications for Winter 2019/Summer 2019 open July 13th
Costs: Travel to and from the residency
Total Price: N/A
ARC CHATTANOOGA SHORT TERM ARTIST RESIDENCY
Studio Shot via ARC website
Every wanted to take a creative vacation to Tennessee? This fledgling, free-form program might be perfect for your purposes. The ARC Chattanooga Short Term Artist Residency program is designed for artists looking to jumpstart new bodies of work or integrate themselves into a fresh, different social scene. For $250 a week, artists get a private room, shared studio, and a variety of catered opportunities to network with the Chattanooga's burgeoning arts community. Even better, STAR charges by the day, an ideal situation for folks who can't stray too far afield from the daily grind—think 'long weekend studio flow.' The application process is blissfully chill, as well, so there's no reason not to investigate further.
Application Fee: $50 (deducted from total)
Deadline: Rolling
Costs: Travel, food, supplies, specialized tools
Total Price: $250/week ($35.71/day)
A still of artists in action from Offshore's website
Maybe you're searching for something a little more radical than a studio-focused hiatus. Maybe you need to unplug your brain and reboot completely. In that case, look no further than the Offshore Artist Residency program, a transformative expeditionary residency founded by New York-based artist Cortney Andrews and sailor-cum-strategist Tonian Irving. For one week, five residents navigate the seas side-by-side, landing in a targeted, far away region (this summer, it's Sardinia and Corsica) to engage with local communities through screenings, talks, and events coordinated by the Offshore team. In the months following their journey, Offshore will introduce attendees to a variety of new academic and artistic connections in support of new bodies of work. The program culminates in a resident group show at a dedicated partner gallery. While slightly pricier than some of the other selections on this list, the opportunity truly can't be beaten for those craving wide open spaces
Application Fee: $45
Deadline: February 15th
Costs: Travel to and from the docking point
Total Price: $525
MINERAL SCHOOL SUSTAINABLE ART FOUNDATION PARENT FELLOWSHIPS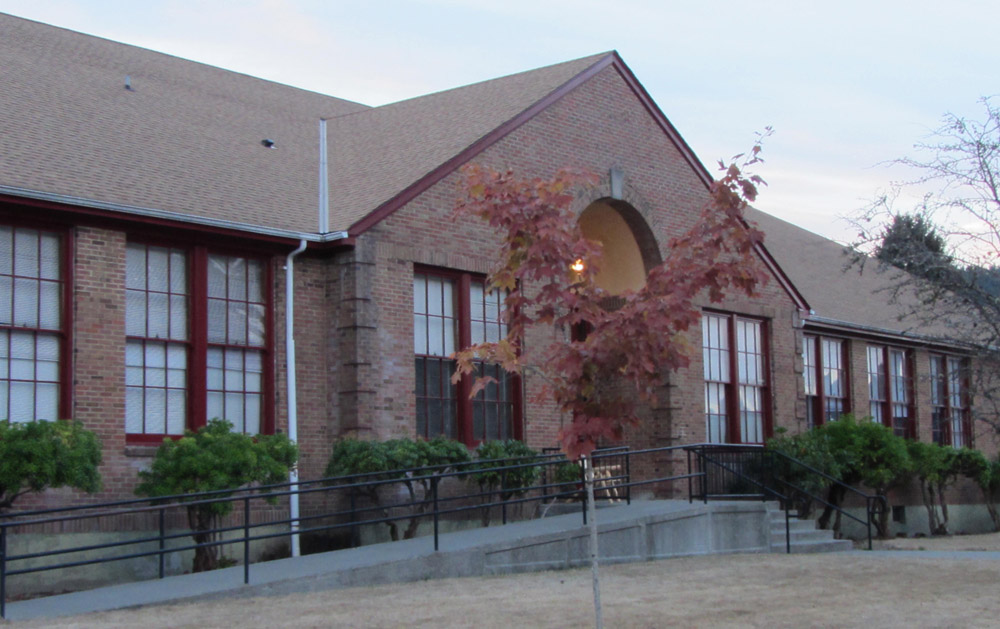 Mineral School via Residency website
The Mineral School hosts artists and writers in a former elementary school near Mt. Rainier, Washington, and in September 2019, it will be offering four, fully-funded, one-week residencies for artists who are parents of children under 18. Each fellow operates from a former classroom overlooking the rolling hillsides of Mineral, sharing meals and swapping artwork under the auspices of visiting artists, poets, and screenwriters from all over the world. This residency is intended to give busy parents the space to make meaningful artistic headway without sacrificing too much time away from family, and it's gorgeous, relaxing setting is sure to prove rejuvenating for moms and dads spread a little creatively thin.
Application Fee: $25
Deadline: February 15th
Costs: Travel to and from residency.
Total Price: N/A
MAKERS CIRCLE ARTIST RETREAT
Residency grounds via Makers Circle website
Makers Circle in Southern Appalachia caters primarily towards photographers, and while its residency program stipulates a two-week stay, its self-directed retreats, priced at $65 a day, are offered on a first-come first-serve basis, requiring only a short phone interview to discuss each participant's stated artistic goals. Facilitated retreats involve creative or technical oversight from Makers Circle staff for an additional charge of $35 an hour, but self-directed retreats allow free reign to try new equipment, chemical interventions, and lab spaces for only nominal material fees typical of a shared studio space ($5 a day for dark room processing, for instance). Depending on funding, discounted rates are available. The minimum length of Makers Circle retreats is two days, an absolute dream for anyone with limited time to make something huge happen.
Application Fee: None
Deadline: Rolling
Costs: Travel, food, supplies
Total Price: $65/day
NAT. BRUT ARTIST-IN-NON-RESIDENCY PROGRAM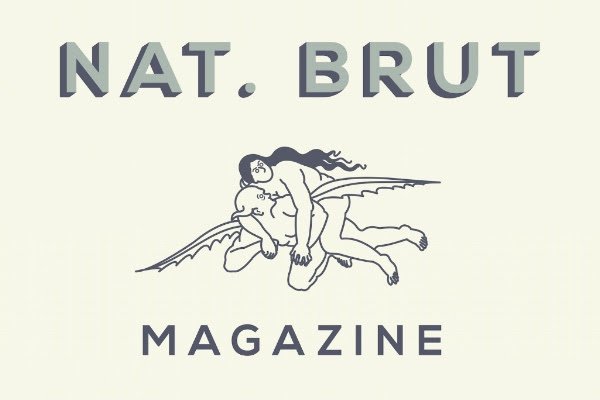 Nat. Brut Banner via website
Since 2016, Nat. Brut, a Dallas-based journal of politically intersectional art and literature, has hosted an annual Non-Residency Program for makers of color in three separate cities—Cambridge, MA, Providence, RI, and Kansas City, MO, respectively. Winners receive a month's worth of gift cards to coffee shops around town, and all or part of work produced over the duration is published in the upcoming magazine issue. (Previous recipients include digital illustrator Ayqa Khan and Boston-based artist and designer Oliver Luo). The 2019 call hasn't yet gone out, but it's an exciting option to keep in the offing, should the geographical stars align.
Application Fee: None
Deadline: N/A
Costs: Travel
Total Price: N/A

RELATED ARTICLES:

My Studio's in a Toilet Factory? 7 Surprising Artists Residency Programs in Unlikely Place
Show Me the Money! 10 Paid Residencies Around the World for Savvy Starving Artists