With more than 55,000 museums around the world, (we counted so you didn't have to) it's surprising how often we hear about the same, admittedly much-loved, art institutions and venues over and over again. Between the Louvre, the MoMA, Tate and the many Guggenheims, the art museum world can sometimes feel small. And while important museums with important masterpieces are certainly always worth celebrating, we thought it was high time to celebrate the ones you may not have heard of. Got a business trip soon? then check out these 7 museums. They're not the most famous, but their collections are certainly worth raving about.
GLENSTONE
Maryland, USA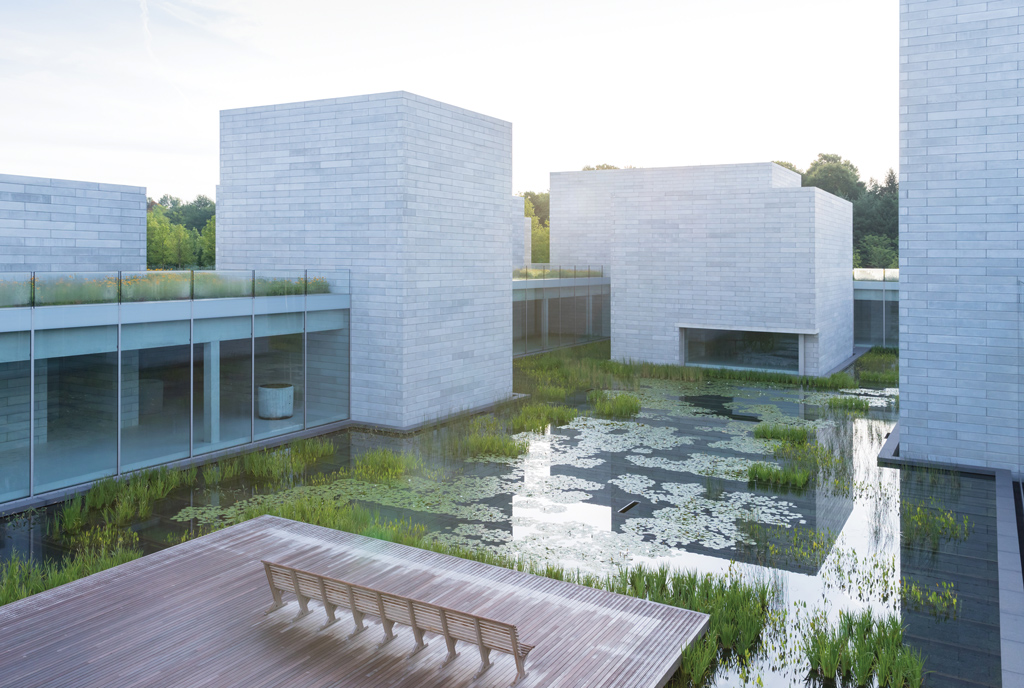 Image via artnews.com
Washington D.C. boasts some of the best museums in the country, but did you know that 40 minutes outside of the nation's capitol you can see what many consider the greatest private collection of American and European contemporary art in the U.S.? Glenstone, which showcases the collection of billionaire couple Mitch and Emily Rales, contemplatively blends art, architecture, and nature to create a visitor experience that feels more like a retreat than a museum. Originally opening in 2006, Glenstone revealed its 50,000 square foot addition and remade landscape in 2018. The collection of roughly 1,300 objects includes works by Jeff Koons, Cy Twombly, Ellsworth Kelly, Kerry James Marshall, Robert Gober, and Shirin Neshat—just to name a few. Admission to Glenstone is free, but limited to 400 visitors a day, so be sure to make a reservation before stopping by!
TODAY ART MUSEUM
Beijing, China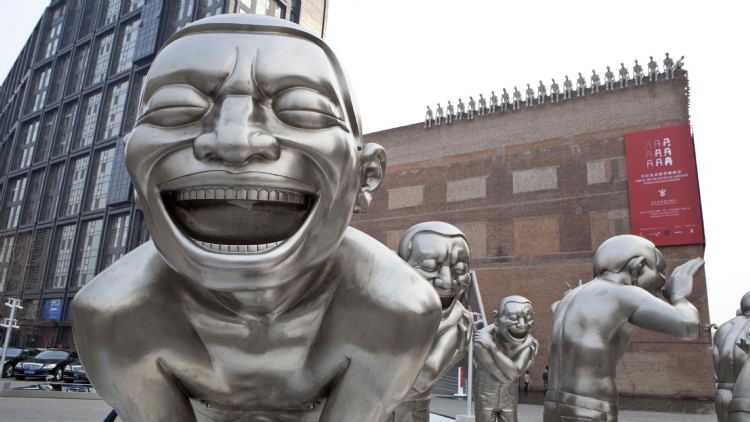 Image via timeoutbeijing.com
Founded in 2002 by Chinese art, film and real estate mogul Zhang Baoquan, the Today Art Musuem (TAM) was Beijing's first museum dedicated to contemporary art, and is still one of the few privately owned art museums in the country. TAM aims to not only advance contemporary Chinese art, but to also support young emerging artists, playing a critical role within the local art community. Adorning the outside of the museum are platinum sculptures by artist Yue Minjun of laughing men. Inside, the museum has over 100 works by Fang Lijun, Zhang Xiaogang, Wang Guangyi and more.
BILDMUSEET
Umeå, Sweden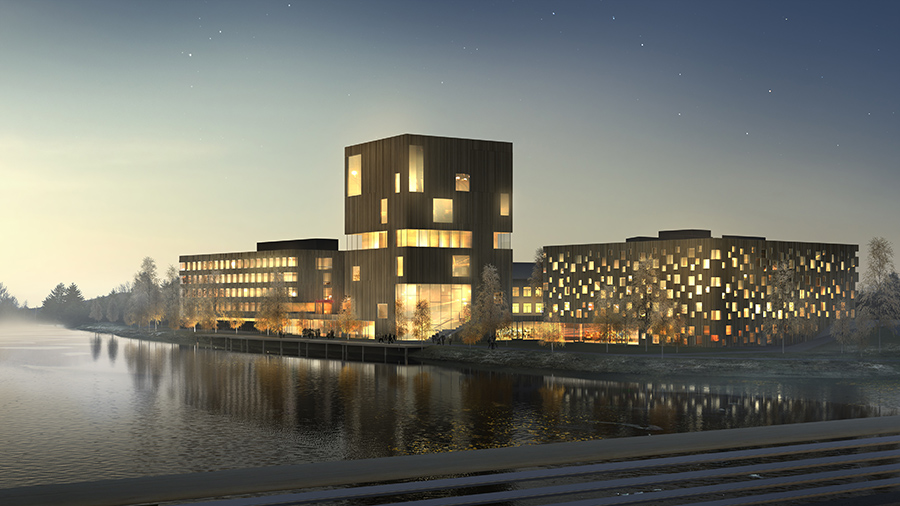 Image via bildmuseet.umu.se
Part of Umeå University, Bildmuseet is one of Sweden's leading contemporary art museums, featuring art by world renowned artists, filmmakers, and designers like Tracey Rose, Agnès Varda, Joan Jonas, Isaac Julien and more. In 2012, the museum was moved into a stunning new seven story building designed by Henning Larsen Architects in collaboration with White. Coming to the museum this spring is an exhibition of works by the impactful Harlem-based artist Faith Ringgold, first shown at the Serpentine Gallery in London, last summer.
MUSEO SUBACUÁTICO DE ARTE
Cancún, Mexico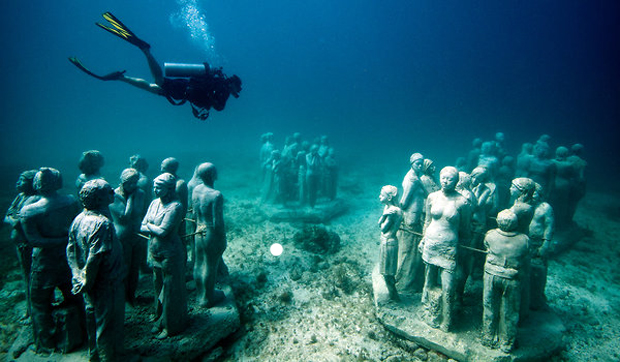 Image via museeum.com
The Museo Subacuático de Arte (MUSA) or the Underwater Museum of Art in Cancún is exactly what it sounds like—an expansive sculpture park submerged in the Caribbean Sea. Yes, you read that correctly. MUSA exists entirely under the sea between Cancún and Isla Mujeres. Formed in 2009, and the brainchild of British sculptor Jason Decaires Taylor, MUSA features over 500 permanent life-size sculptures that aren't only breathtaking to view, but actually double as a conservation effort by forming a complex reef structure that supports coral growth. If snorkeling and diving aren't your thing, don't worry, you can also view this serene museum via glass bottom boat.
MUSEUM OF ILLUSTRATION
New York City, USA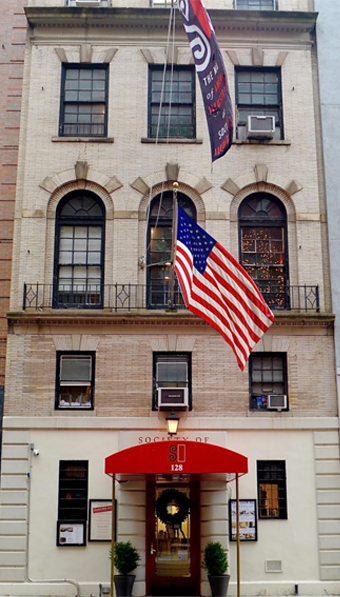 Image via chipkidd.com
With New York City being the art world's epicenter—home to bigwig museums like the Met and MoMA—it's understandable if you've overlooked the Society of Illustrators/ Museum of Illustration. Luckily, we're here to make sure this museum's on your radar, because it deserves to be. Not only is it the oldest non-profit organization dedicated to the art of illustration in America (founded in 1901), but notable Society members have been N.C. Wyeth, Rube Goldberg, and Norman Rockwell. The Society established the Museum of Illustration in 1981, which houses 2,500 pieces in its permanent collection.
CAIXAFORUM
Madrid, Spain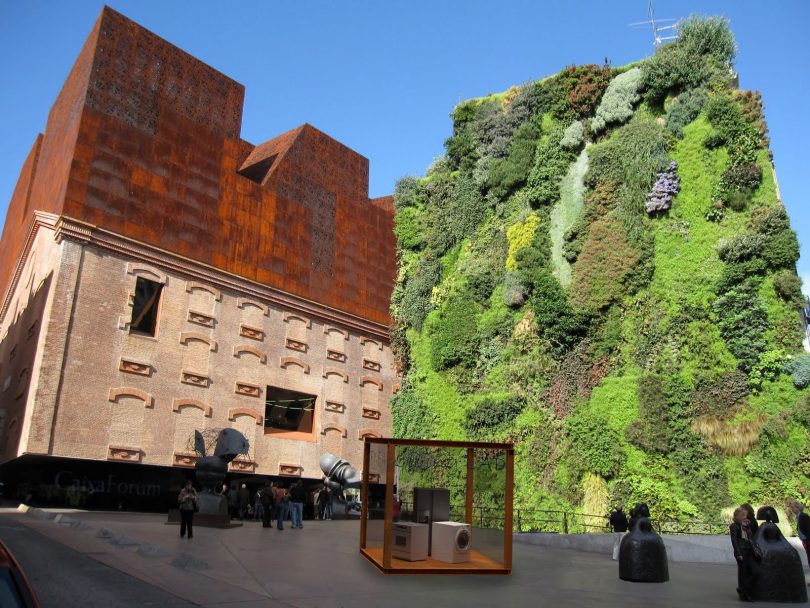 Image via shmadrid.com
Often overshadowed by the Prado and the Reina Sofia is the CaixaForum, which sits in between the two museums on Paseo del Prado in Madrid. The museum and cultural center, sponsored by Caixa Bank and designed by Swiss architects Herzog & de Meuron (responsible for London's Tate Modern), opened in 2008. Along with the outstanding 700 piece permanent collection by contemporary artists, the space itself is a sight to see. The building, which used to be a power plant, features a vertical garden on one side by French botanist Patrick Blanc. The gigantic green wall consists of 15,000 plants from 250 species.
DOX CENTRE FOR CONTEMPORARY ART
Prague, Czech Republic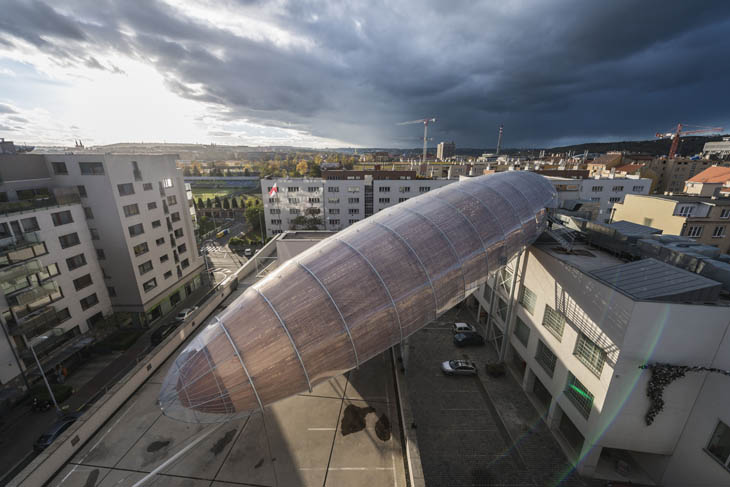 Image via BMIAA
"Today, when more and more people tend to think dangerously alike, art's capacity to suspend, even for a moment, our habitual ways of seeing may be its greatest value." This is the DOX Centre for Contemporary Art's motto, a museum that clearly values engaging with art that challenges mainstream society's view of the world. Formerly a factory, DOX was transformed in 2008 by architect Ivan Kroupa to become a multifunctional, dynamic space. The museum features work by both Czech and international artists, and the 42 meter long steel and wood zeppelin airship that hovers above the DOX Centre is definitely a must-see.
Can't get to the museums in our story? You can look at some of the work by artists in them in our module below.
[Neverheardof-module]
RELATED ARTICLES:
12 Must-See Art Galleries In Washington, DC
The Top 7 Places to Experience Video Art