Despite the results this Groundhog Day (in case you missed it, Punxsutawney Phil didn't see his shadow, hopefully predicting that we're in for an early spring), it's around this time of year that many of us find ourselves daydreaming of warm island getaways. And because we love an excuse to look at art and tropical beaches, we've researched the best sunny vacation destinations that also have interesting art scenes so that you can start planning your next trip.
While lounging around is definitely the priority when the weather is perfect and vacation time is limited, here are 5 places that have incredible art to offer if you somehow muster up the strength to drag yourself off of the beach.
MALÉ, MALDIVES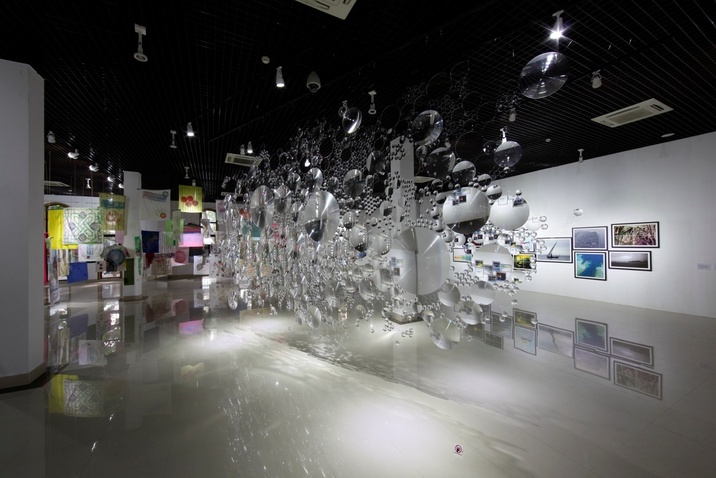 Image via artasiapacific.com
Located in the Indian Ocean, Malé is the densely populated capital of the Maldives. Rich in Islamic history and culture, the lively city is known for its beautiful mosques and colorful architecture. In 2005 the government opened the National Art Gallery as a response to the limited spaces that showcased Maldivian arts and culture. The gallery has since expanded its collection of local artists' work, and in 2012 hosted its first large-scale contemporary art show, Breathing Atolls. The exhibition, which was a collaborative effort between artists from Japan and the Maldives, examined the devastating effects of climate change on small island nations. Hukuru Miskiiy, the oldest mosque in the Maldives and a UNESCO World Heritage Site, is also a must-see.
MIAMI, FLORIDA, USA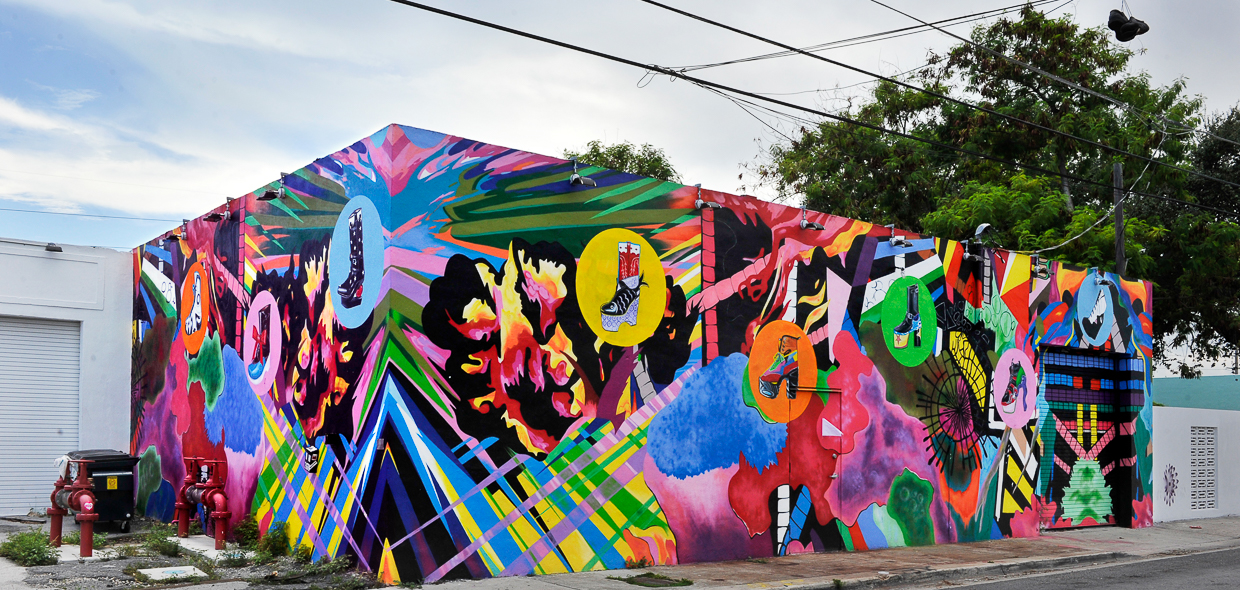 Image via thewynwoodwalls.com
We obviously had to include Miami on this list, as the art world's yearly invasion of the city since 2002 for Art Basel in Miami Beach continues to contribute to its burgeoning art scene. Between the Pérez Art Museum (PAMM), Institute of Contemporary Art, Miami (ICA, Miami), and the Rubell Museum which houses one of the biggest private contemporary art collections in North America, there is certainly no shortage of art to experience. Don't leave without taking a tour of the Wynwood Walls, an outdoor exhibition of street art displaying the work of internationally renowned graffiti and street artists.
HAVANA, CUBA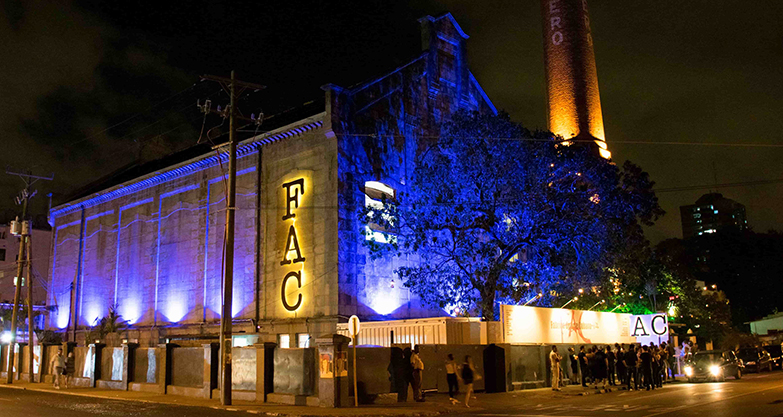 Image via academytravel.com.au
Partly because of its social, political, and economic complexities, that largely influence the work of established Cuban artists, Cuba's capital city Havana has an art scene like no other. Art lovers can visit main cultural institutions such as the National Museum of Fine Arts or the Wifredo Lam Contemporary Art Center. Other artistic hotspots include Villa Manuela—an art gallery founded in 2004 as an important hub for artists, critics, and contemporary Cuban art enthusiasts—and Cuban Art Factory (FAC) a multipurpose art space where you can enjoy visual art, food, and a mix of other live performances. And it's only a short hop from Miami.
OAHU, HAWAI'I, USA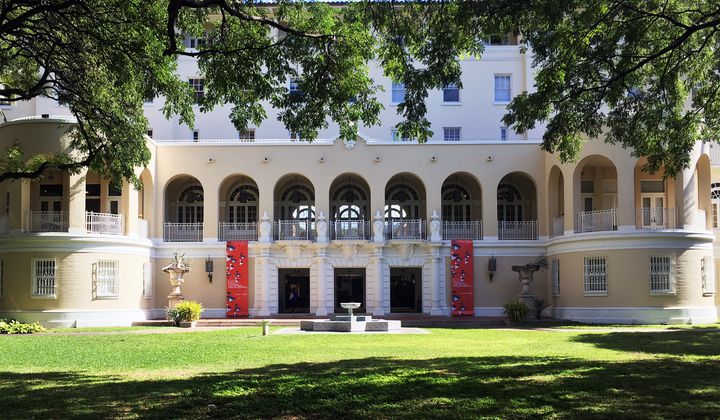 Image via smithsonianmag.com
A longtime oasis for artists, the island of Oahu has a vibrant and thriving art scene, consisting of much more than kitschy tourist art. Cedar Street Galleries, which is only 16-years-old, cultivates a uniquely Hawai'i art style though showcasing the diverse work of roughly 450 local artists; among them, Lionel Walden, Madge Tennent, and Tadashi Sato. Located in repurposed warehouses, the collaborative art space Lane Lane Studios serves as a public resource for education and creativity, frequently hosting visiting artists. The Hawai'i State Art Museum boasts three rotating galleries showcasing Hawaiian history and culture through contemporary and retro art.
RIO DE JANEIRO, BRAZIL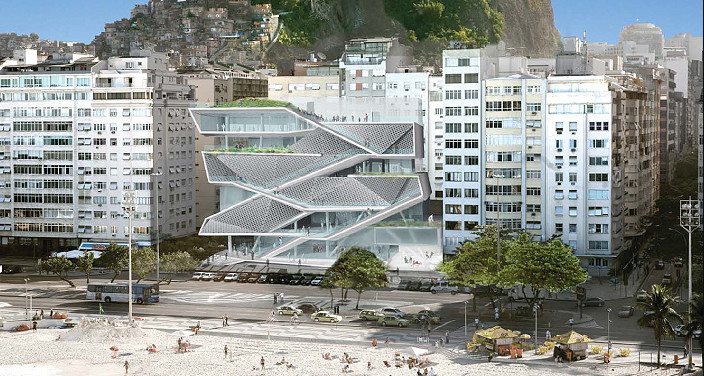 Image via mis.rj.gov.br
Hosting the 2014 World Cup and 2016 summer Olympics brought a wave of new museums and galleries to sandy Rio de Janeiro, allowing it to compete with São Paulo for the title of Brazil's art capital. The iconic saucer-shaped Museum of Contemporary Art in Niterói (main image) has become one of the region's most recognizable landmarks. You can also view contemporary works at the Museum of Art (MAR), and the National Museum of Fine Arts holds one of the most important collections of Brazilian art. And once it's completed, the much anticipated Museum of Image and Sound (MIS), designed by renowned interdisciplinary studio Diller Scofidio + Renfro, will offer a journey through the cultural history of Rio.
Take a look through our module below for some beach and tropical art that'll warm both heart and home.
[Tropical-module]
RELATED ARTICLES:
7 Art Museums Built into Jaw-dropping Landscapes
Summer 2018'S Most Popular Vacation Spots—And What To Do There If You're An Art Lover