Here are the artists and exhibitions to keep your eyes on this spooky month.
MOLLY ZUCKERMAN-HARTUNG
Rachel Uffner, New York
November 5 - December 23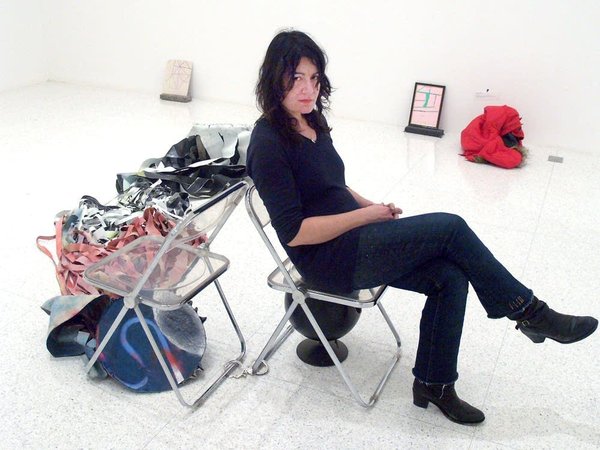 Image courtesy of MPR News
Molly Zuckerman-Hartung's works stem from what she calls a "fear of learning." Her abstract paintings are assemblages of textures, pigments, and mediums—a deliberate experiment to counter her anxieties about somehow getting it wrong. Her latest show, "Learning Artist," opening November 5th at Rachel Uffner Gallery, addresses what she refers to as "being in the middle of something, a conversation, event, or crisis." Says Zuckerman-Hartung, "the problem with narratives is that they imply a beginning, a middle and end... I'm trying to denarrativize—to stay stuck in the middle of the muddle." Zuckerman-Hartung attempts to dismantle the viewer's structural approach to elements of color, shape, language, and form. Having shown in the 2014 Whitney Biennial, the Walker Art Center, and MOCA Cleveland, this is the artist's first show at Rachel Uffner.
FARHAD MOSHIRI
Perrotin, New York
November 4 - December 23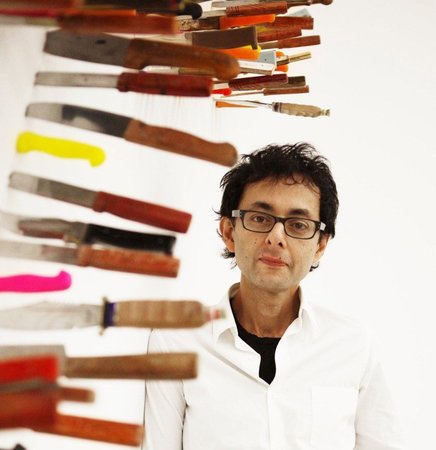 With a solo show at both the Andy Warhol Museum in Pittsburgh and Perrotin gallery in New York, Iranian-born and based artist Farhad Moshiri is simultaneaosly showing several bodies of work created over decades (in Pittsburgh) and a brand new series of works inspired by photography (in New York.) Moshiri is known for bridging high and low art, incorporating methods not traditionally viewed as intellectually valuable, such as embroidery and beading. Moshiri's fifth solo exhibition at Perrotin, "Snow Forest" deals with themes of fiction and simulation, influenced by his move from Shiraz to Los Angeles following the Iranian Revolution. Living in the United States, Moshiri encountered pop, minimalism, and conceptualism, ideologies which he would carry with him as he returned to Iran in 1991. The artist's work addresses the allure of Western pop culture influences juxtaposed with traditional, ornate artistic expressions in Iran. The works in "Snow Forest" consist of large-scale hand-embroidered and beaded canvases, depicting snow-covered trees during winter in Iran, calling to mind Abbas Kiarostami's Snow Series, which the artist created after the Iranian revolution when he was banned from creating films in his native country. A departure from Moshiri's previous work, bright, colorful portraits, Snow Forest is worth checking out for fans thirsty for some new, slightly more abstract eye-candy from the artist.

JESSICA JACKSON HUTCHINS
Marianne Boesky, New York
November 1 - December 16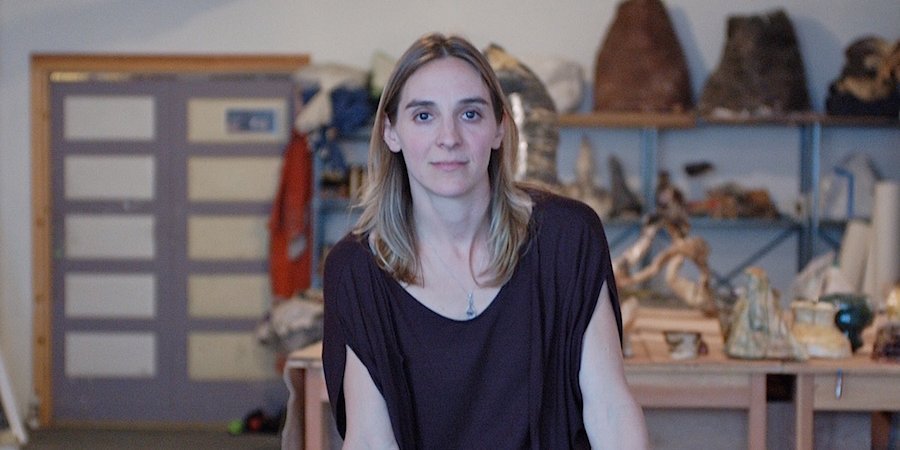 Known primarily for including household objects like clothing and furniture in her ceramic sculptures, Chicago-based artist Jessica Jackson Hutchins makes works that are playful and exploratory, though inherently emotional. Her current exhibition, "The People's Cries," currently on view at Marianne Boesky Gallery, features 40-ft long stained glass skylights and sculptural floor pieces. The light refracts through the works, showering the space and other works with colored light. Inspired by visual modes of social resistance, such as song lyrics and protest signs, Hutchins's works serve as a response to the current political and social climate. Says Hutchins, "I believe it is part of my job to be able to expose a raw nerve to whatever our culture is suffering through and let all that into the work; the beauty and the pain and the outrage." The works act as a beacon of hope.
GA HEE PARK
Motel, Brooklyn
November 4 – December 10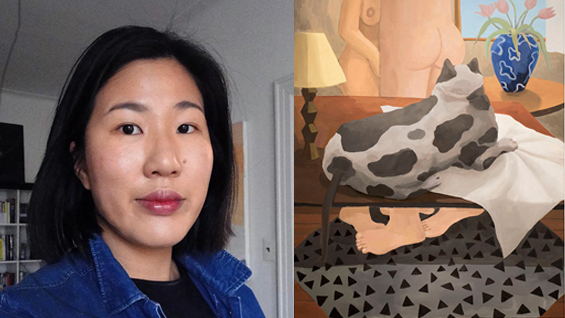 Image via Cooper Union

Ga Hee Park had her first solo show in New York at Pioneer Works (Red Hook's multidisciplinary arts/sciences non-profit foundation); her show was entitled "Butt on Face." Painting wildly imaginitive compostitions in a style within the same vein as artists like Niki Malouf, Nicolas Party, or even Nicole Eisenmen, Park primarily paints… you guessed it, butts on faces. Recieving her MFA from Hunter College two years ago, the artist has participated in a fair share of group shows, including James Cohan Gallery in New York (2016), and has an upcoming show in London with Taymour Grahne (an art advisor with an epinymous gallery showing the likes of Hassan Hajjaj, John Dilg, and Austin Eddy.) Park's solo show opening at Brooklyn's Motel presents a series of paintings "that concern themselves with the private sphere, with the need for people to hide parts of their lives from public display and consumption in order to feel fully human." While the subject of butts on faces could certainly fall under the rubrick of that theme, we'll have to wait until the opening to find out what we're in for—and we can hardly wait.
MIAMI-DUTCH
Club Pro Los Angeles, L.A.
November 4 – December 9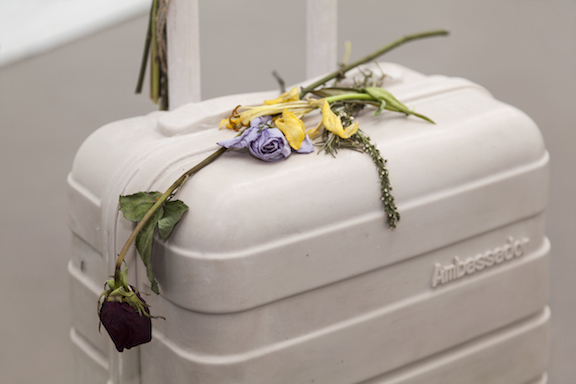 Image via Shoot the Lobster
A "post-identity" collective made up of SAIC grads Lauren Elder, Brian Khek, André Lenox, Evan Lenox, and Micah Schippa, Miami-Dutch makes work surrounding "colonialism, migration and emigration, individualism, mob mentality, and memory," according to an interview they did with Dis Magazine. Despite most of them having active emerging careers as solo artists, they've produced collaborative solo exhibitions every year for the past seven years (with the exception of 2016) at places like Shoot the Lobster in New York, Queer Thoughts in Chicago (it's since moved to New York), Library Plus in London, and Courney Blades in Chicago. Their show opening this weekend at Club Pro Los Angeles includes a large-scale installation of suspended gates adorned with flowers, padlocks, and other found objects that reference momorial sites and border landmarks. If you like the solo work of any of the artists that make up Miami-Dutch, be sure to check out this show—as they say, more heads are better than one.
MIRIAM SCHAPIRO
Honor Fraser, Los Angeles
November 4 – December 16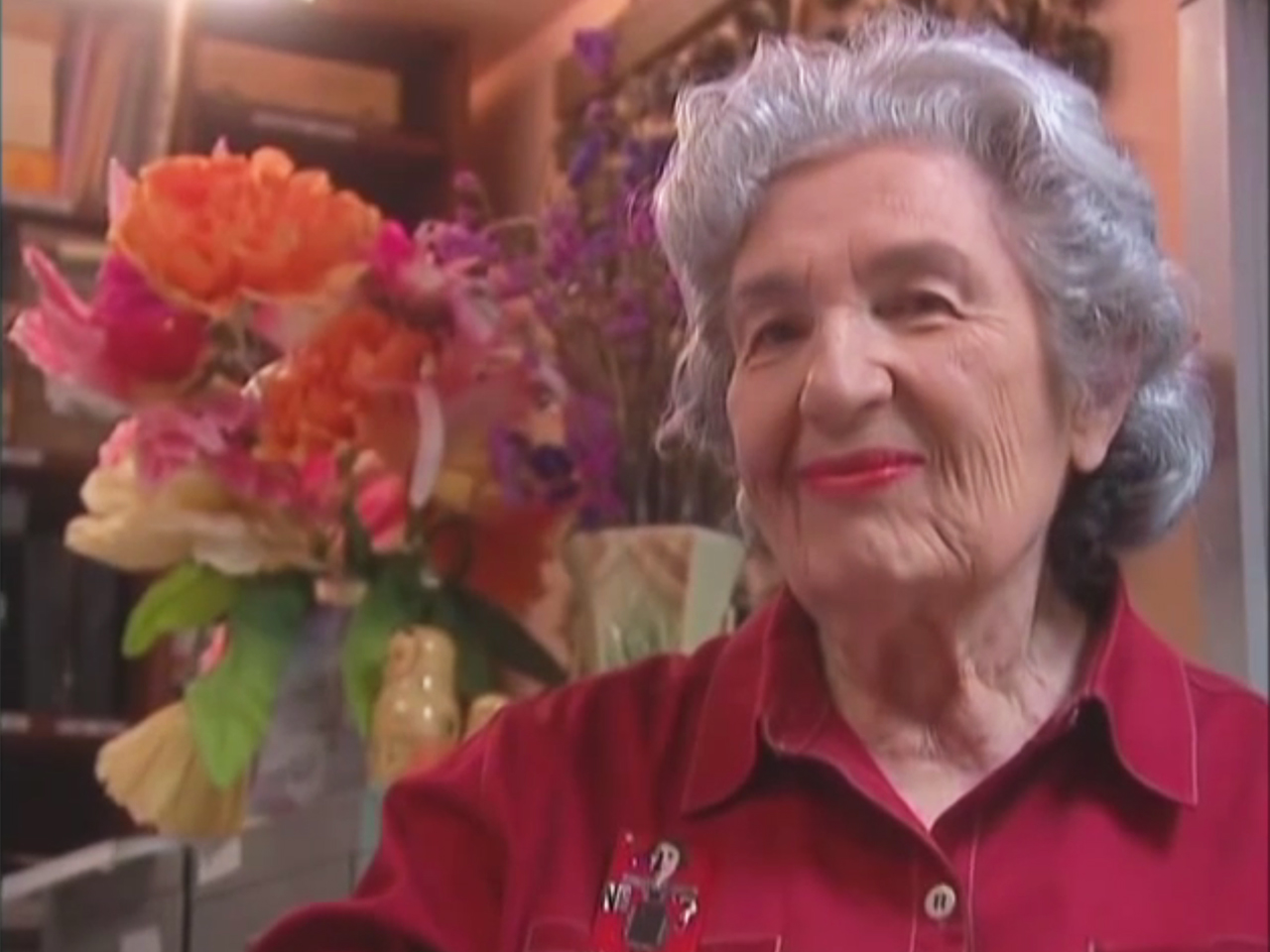 Image via Hyperallergic

Coining the term "femmage" to describe "collage that addressed the female experience of the world," the late Miriam Schapiro (1923 – 1915) was a pioneering second-wave-feminist artist. Ahead of her time, she used computers in the 1960s to plot every point in her geometric drawings and femmages, then digitally manipulated the compositions, before transfering them onto the canvas. Schapiro co-founded the first feminist art program at the California Institute of the Arts in 1971, and co-directed Womanhouse (an installation involving 28 woman artists in a rundown house in Hollywood.) Honor Fraser will host the gallery's first exhibition of the artist this month, featuring eight works made between 1967 and 1971, which haven't been shown on the west coast since their making.