The history of textile art is inextricable from the arc of progressive politics. Thanks to the influence of the 1960's global Craft movement, fibers in the white cube shifted status from unfashionable anomalies to sought-after shorthands for resistance against institutionalized and institutionali zing aesthetics. Textiles tell the stories of unheralded labor, the quality of work endemic to indigeneity, blackness, queerness, womanhood, and domestic class experience long overlooked by the establishment gatekeepers. Through gesture, pattern, and process, artists have deployed the affectual legacy of textiles to transport viewers into the beating heart of marginalized identity, paving the way for an artistic landscape of genre fusion and material exploration.
Here are 6 artists - some of whom have work on Artspace you can buy right now - who've changed the way gallery-goers encounter textiles.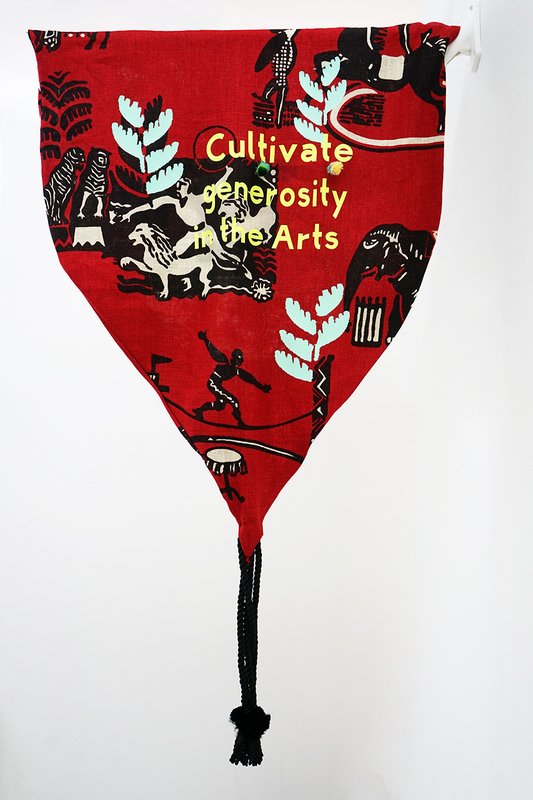 Laura Marsh  Cultivate Generosity, 2019
Marsh uses textiles to articulate a deeply felt social practice, encouraging inclusive audience participation in an institutional context. Her immersive environments and DIY outlook stand in opposition to technological oligarchy and surveillance, mapping the experience of relocation in the face of corporate gentrifying forces. Her relationship with art is inherently transformative, calling upon viewers to consider their own relationships with class, race, and community. She sources materials from local businesses, and considers accessibility a central tenet to her artistic ethos. A graduate of Yale's MFA program, Marsh is based in Pennsylvania, and has exhibited nationally and internationally at prestigious venues like the Whitney Museum of American Art in New York and the Zona Imaginaria in Buenos Aires, Argentina.
Vicuna installed via the Brooklyn Rail
Multidisciplinary Chilean artist Vicuna has become a legendary force in both poetry and visual art over the past three decades, tracing the cultural ramifications of language, memory, exile and homogenization through feminist material methodologies. Her taste for performative haptics and direct activistic impulses have minted Vicuna as a pioneer in fine art textiles, challenging her viewers to contemplate their complicity in oppressive superstructures. Her monumental quipus works, named for the indigenous writing systems suppressed by Spanish colonizers, put her on the map as an advocate for preservation and resurrection. Vicuna has shown all over the world in countless high-octane fora, including the Museum of Fine Arts, Boston and the Witte de With Center for Contemporary Art in Rotterdam, and has won numerous awards, including the 2019 Premio Velazquez de Artes Plasticas from the Spanish Ministry of Culture.
Faith Ringgold via MSU Broad
Ringgold's diverse practice spans every sort of media from paintings to children's books, but she is perhaps best known for her quilts, inspired by the Civil Rights movement of the 50's and 60s. Taking cues from Cubism, Jacob Lawrence and James Baldwin, Ringgold aimed to portray the female-oriented reality of black American life in a medium that divested from Western European visual traditions. Her encounters with 15th century Nepalese thangkas, or cloth brocades, introduced her to the concept of fabric borders, as seen in her challenging landmark "Slave Rape" series. In the '80s, she went on to create 'story quilts' that explored the toxic stereotypes often ascribed to black women. Ringgold, who lives and works in New York, has had her work included in notable private and public collections all over the world, like the Metropolitan Museum of Art, the Philadelphia Museum of Art, and The Guggenheim Museum of Art.
Judith and Joyce Wallace Scott Entwined via Granta
Scott, who passed away in 2005, was a renowned American fiber sculptor from Cincinnati, Ohio. Hers was an unusual rise to fame; born with Down Syndrome, Scott, who was deaf and nonverbal, was institutionalized until her early forties, when her twin sister became her full-time guardian. In 1987, she was enrolled in the Creative Growth Art Center in Oakland, California, which supported people with developmental disabilities through creative programming. Her penchant for abstract fiber art became immediately apparent, and her strange, inventive sculptures brimmed with a rigor and energy far beyond the expectations of her teachers. It wasn't long before Scott was showing in galleries and museums, although it wasn't until after her death that she was heralded as a contemporary thinker rather than an outsider artist, a label that was particularly en vogue in the early naughties. Her work has been included in the permanent collection of many museums, such as the Oakland Museum of Art, the Art Brut Connaissance & Diffusion Collection in Paris, and the American Visionary Art Museum in Baltimore, Maryland.
Faig Ahmed via Sapar Contemporary
This Azerbaijani contemporary artist makes surrealist weavings that distort traditional oriental rug designs, lending his pieces a warped, psychedelic feel. His taste for glitch affords a fresh conceptual scaffolding to craft aesthetics, challenging preconceived perceptions of tradition and stability. His combination of mysticism, religiosity, and futurity makes his work instantly recognizable and stunningly unique, imbuing each rug with an ineffable kineticism. Ahmed was a representative of his country for the 2007 Venice Biennale and has gone on to show all over the world, including the National Gallery of Victoria, Australia and the Art Institute of Chicago. In 2013, he was nominated for the Jameel Prize 3 at the Victoria and Albert Museum in London.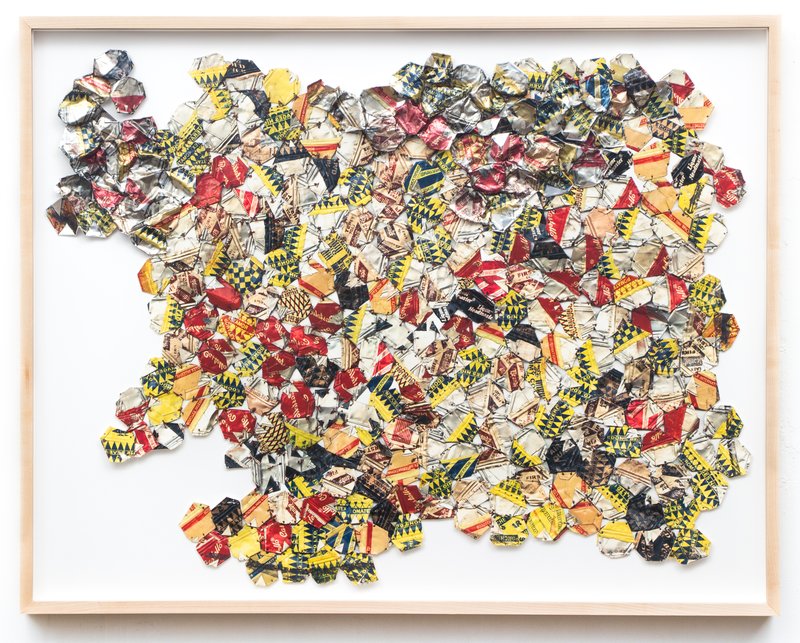 Anatsui is an internationally acclaimed artist whose work deals with the flux in accrual; he transforms humble materials into complex, fluid assemblages that cut a distinctive figure in the white cube. His large-scale sculptures, for which he is best known, are composed of thousands of crumpled metal pieces sourced from local recycling stations and bound with copper wire, evoking lace, chain mail, and animal hides, depending on the viewer's perspective. These monumental hangings, which speak directly to the hard-won artistic ingenuity makers face in developing and colonized countries, reflect a methodical, systematic approach, inspiring a meditative read on each piece. Anatsui embraces change in his work, encouraging exhibitors to shift formats according to their own visions.
[textile-module]
RELATED ARTICLES:
The Vitamin T List: 113 Artists on the Cutting Edge of Textile Art
Craft, Queer Art, and the Canon, Sheila Pepe on Moving Through the Margins