Beyonce is such an irrefutable presence on this planet that if someone were to tell us that shrimp scuttling along the Mariana trench at the bottom of the sea groom their whiskers to "Flawless," we would not be surprised. Queen B is the Queen for a reason—she is the most nominated woman in Grammy history (she has won 22), is the most awarded artist at the MTV Video Music Awards (24 gold astronauts), became the highest paid black musician in history in 2014, was named "Artist of the Decade" by The Guardian , has performed for both of Obama's presidential inaugurations, and has sold over 100 million records as a solo artist (an additional 60 million if you count her time in the '90s R&B group, Destiny's Child).

Beyonce "broke the internet" with her pregnancy announcement not once, but twice, and on two different platforms (Kim Kardashian wishes). The first was in 2011, when Bey revealed she was pregnant during the MTV Video Music Awards. The announcement was listed in Guinness World Records for "the most tweets per second recorded for a single event," receiving 8,868 tweets per second. The announcement of her twins on Instagram in 2017 became the most "liked" image on the platform, with over six million likes in less than eight hours.

While devoted members of the "Beyhive" have scoured every edge of the world for all things Yonce, what seems to be less publicized is the Queen's passion for the arts. Between collecting, taking the best art fair selfies, and shutting down whole museums for private viewings, Beyonce's culture obsession is enough to make us bow down. Here is a list of artists that Bey is crazy in love with.
Awol Erizku, Hammer, Stick, Same Thang , 2017 is available on Artspace
Awol Erizku rose to fame after Beyonce announced her pregnancy via Instagram with the earth-shatteringly beautiful photographs imagined and snapped by the artist. The photos literally "broke the internet," becoming the most-liked post on the social media platform, so I'm going to guess that you've probably seen the glorious, richly-saturated images featuring the an almost-nude Bey looking like a Goddess incarnate amidst a sea of flowers. What you may not know about Erizku, however, is that he is also a highly accomplished visual artist. The 28-year old L.A.-based, Yale-educated artist, originally from Ethiopia, integrates pop cultural references to explore representations of black culture. Inspired by underground rap music, the artist uses widely-recognized symbols such as the Arm and Hammer logo, and the ubiquitous nail salon image of a delicately poised hand holding a rose, and places them in an abstracted context, inviting the viewer to re-evaluate the imagery.
Related Article: Artist Awol Erizku on Using Music and Pop Culture to Make "Blackness as Accessible as Possible"


KERRY JAMES MARSHALL


Kerry James Marshall, Untitled (Handsome Young Man), 2010 is available on Artspace
In 2014, Bey visited David Zwirner Gallery in London to see Kerry James Marshall's exhibition "Look See." Reportedly a major fan of the artist's work, she posted a number of photographs from the show on her blog, including a photograph of her looking extra adorable posing next to Marshall's painting Untitled (Crowning Moment) (2014).  A crowd favorite whose work has received a highly-deserved amount of praise in recent years, Marshall makes art that spans a variety of mediums including painting, sculpture, collage, video, and photography which seek to reveal "black existential realities without sacrificing a sense of majesty." He incorporates elements of high and low art to explore the long-ignored narratives of black history within the context of Western art history, and faces head-on the disparities experienced between races in the United States, inviting viewers to reimagine their own past and present.
Kara Walker, Testimony , 2005, Available for purchase on Artspace
For two months in the summer of 2014, the defunct Domino Sugar factory in Brookyn was filled with a giant sphynx woman, and 130,555 people there to see it—three of whom where Beyonce, Jay Z, and their daughter Blue Ivy. The enormous artwork was by Kara Walker, who, with the help of Creative Time, produced the sculpture out of sugar as an "homage to the unpaid and overworked Artisans who have refined our Sweet tastes from the cane fields to the Kitchens of the New World on the Occasion of the demolition of the Domino Sugar Refining Plant," according to the artist. The power couple posted a picture of the family outing on Beyonce's blog, and it's appropriately sweet as can be.
Beyonce, Jay Z, and Blue Ivy viewing Kara Walker's "A Subtlety, Or the Marvelous Sugar Baby". Image via Beyonce/Tumblr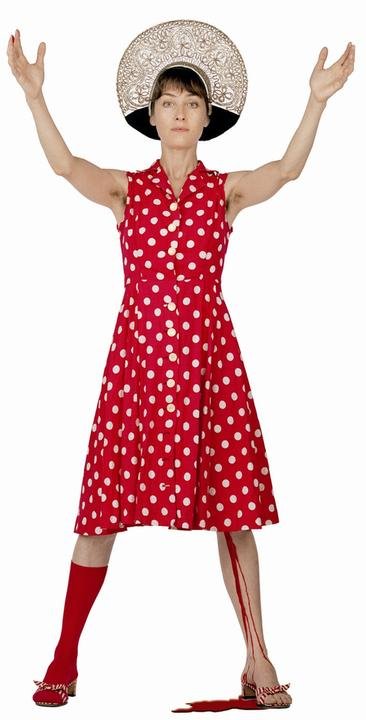 Pipilotti Rist's The Help , 2004 is available on Artspace
Who can forget when Beyonce released the epic video for her album "Lemonade" on HBO, that had the whole world abuzz before it vanished. In it, she casually walks down a street and violently smashes the windows of parked cars, while singing the song Hold Up . Though Beyonce hasn't overtly said that this video was an homage to video/installation artist Pipilotti Rist, it's hard not to see the similarities to Ever is Over All , a work Rist made for the 47th Venice Biennale in 1997. Take a look for yourself:
Sadie Barnette, from "Compland," Image Courtesy of Fort Gansevoort Gallery
Back in September 2017, Beyoncé and Jay-Z popped over to Fort Gansevoort Gallery in New York's Meatpacking District to see the work of emerging artist Sadie Barnette. The entire gallery was closed down so that she and Jay-Z could have a private viewing of the solo exhibition, "Compland," before it was open to the public. (Talk about the royal treatment). The young L.A.-based artist's multi-media work, ranging from photographs to drawings to installations of novelty items such as Hello Kitty ephemera, addresses contemporary west-coast urban culture, and the abstraction of city space. Transforming the mundane into the fantastical, Barnette's work oscillates between minimalism and aesthetic density; and between the currency of reality, specifically celebration and resistance; and speculative fiction, which she calls "a galactic escape." Says Barnette, "abstraction (acts) in service of everyday magic and survival in America."


David Hammons, Untitled (Basketball Drawing), 2006-2007,  Image courtesy of Mnuchin Gallery
In 2014 Bey released the video for her song 7/11 ; a humbling video that shows Beyonce looking like a real person for once, dancing around her Tribeca apartment in a sweatshirt. In the background you can see a David Hammons basketball drawing on a base of bricks:
A still from the video.
Hammons made the piece repeatedly bouncing a basketball against a white piece of paper. The result—an abstract composition made of dust and dirt from the street—is a nod to both American gestural abstraction (because of the way it was made) and Arte Povera (because of its humble materials.) Hammons is known for works that involve his own body in their making,  and works that comment on the artist's own status as a maverick African American artist operating within an elite (mostly white) art system.
Richard Prince, Untitled (De Kooning) , 2008, Available for purchase on Artspace
In addition to the work of Hammons, a piece by Richard Prince graces Beyonce's apartment, also visible in the video still pictured above (in the background on the right hand side.) The piece is from Prince's "Hood" series, wherein the artist painted the hoods of muscle cars, which he treated as three dimensional canvases. The works conjure America's love affair with cars, especially the muscle cars of the '60s that represented big dreams, long journeys, and escapism.
We're not too surprised to learn that Beyonce and Jay Z are all about car art; Jay Z's car collection alone is reportedly worth $15 million, and the two have been known to gift each other autos on special occasions. When Jay Z turned 41 Beyonce bought him a $2 million Bugatti Veyron Grand Sport. And when Beyonce turned 25? Her man got her a Silver Cloud Rolls Royce—a classy car for a classy lady.

JEAN MICHEL BASQUIAT


Jean Michel Basquiat, Rinso , 1982-2003, Available for purchase on Artspace
Remember when Beyonce and Jay-Z outdid us all with their costume renditions of Frida Kahlo and Jean Michel Basquiat for Halloween 2014? ( Swoon .)


Image via Pop Sugar.
But Basquiat's likeness isn't the only thing that Jay Z acquired. The rapper paid $4.5 million for a 1985 Basquiat entitled Mecca . I guess when he said "I just want a Picasso in my casa" in his song Picasso Baby , he was serious. But what is it about Basquiat that the duo likes so much? This post on Beyonce's blog just about sums it up:
Image via Beyonce/Tumblr
LAURIE SIMMONS


Laurie Simmons, The Love Doll/Day 38/Day 3 (Turquoise Shoes) , 2013, Available for purchase on Artspace
You know you're a certain brand of celebrity when you're arguments with your husband are centered on which Laurie Simmons photograph to hang in the living room. Apparently, Jay Z brought home (to his 8,000 square-foot Tribeca apartment) a Simmons photograph featuring a pistol and woman's legs—which Beyonce quickly replaced with a different black-and-white by Simmons, this time with a perfume bottle in place of a pistol. Working as a filmmaker and photographer, Simmons makes dreamlike images that make viewers feel voyeuristic and surrealistic at the same time.


RELATED ARTICLES:
Who Does Madonna Collect? See Artists in the Material Girl's Private Collection
Who Does Sofia Coppola Collect? See Inside the "Virgin Suicides" Auteur's Dreamy Art Collection
Neil Patrick Harris Named His Son After Gideon Rubin—Who Else Does the Actor Collect?